'Noida' is known to be one of the largest educational and industrial cities of India. Being so rushed up with the professions, businesses, industries and companies, this city contribute mix kind of experience on the both ends. Amidst the hard schedules, there may occur a choke state of your mind and body, when you want to escape to a place where there are no more alert calls, study burden, mail access, laptop sittings and harsh work load. If it happens to be right now, then take a leave, pack your bag and go for the unlimited fun at the most exciting places in Noida City.
Here, we have listed all famous excitement centers where you can find real happiness of the life:
1. Noida Golf Club: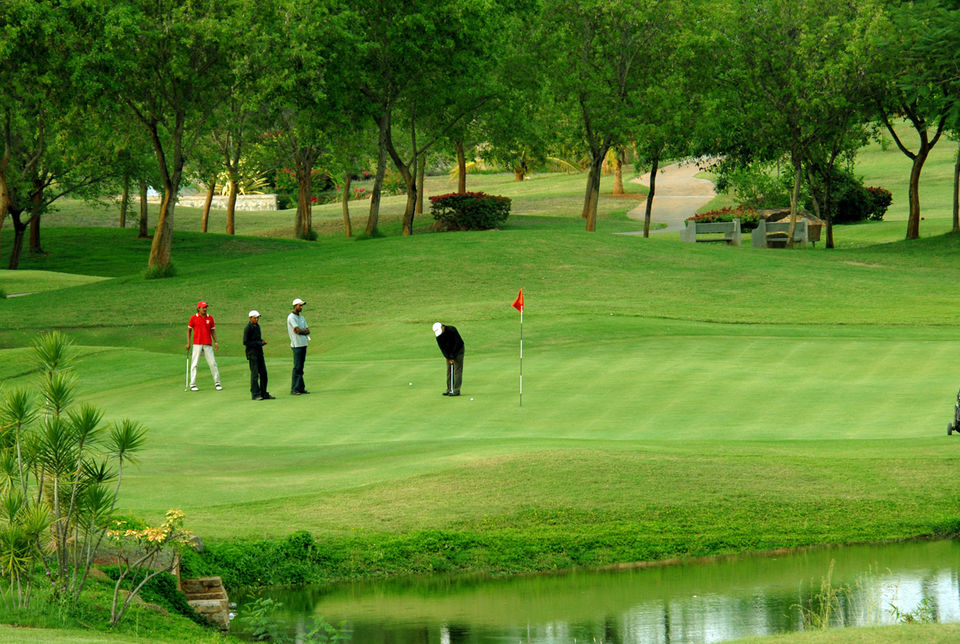 Noida Golf Club was set up by the Noida Authority of U.P. Government. It is the most inviting place for the adventure lovers. Covering 72 acres and challenging phases, it brings a lot of excitement among golfers. People who want to sharpen the skills of playing golf, can train themselves under professionals and guides. In the evening session, the practice areas are full of trainees and guides. The course also offers membership for female section, junior and senior wings. With Golf activities, College or PG Students can take best use of time to relax their mind and body. Apart from golf endeavors, the course has a pool table, restaurant, rummy room and metro station on the blue line.
Location: Captain Shashikant Sharma Marg, Sector 38, Noida
Cost: For non-members, Rs. 100 per hour
Timing: 6:00 AM to 6:00PM (7 Days)
Website: For more information about tournaments and membership, you can visit www.noidagolfcourse.com
2. Theos Global Culinaria: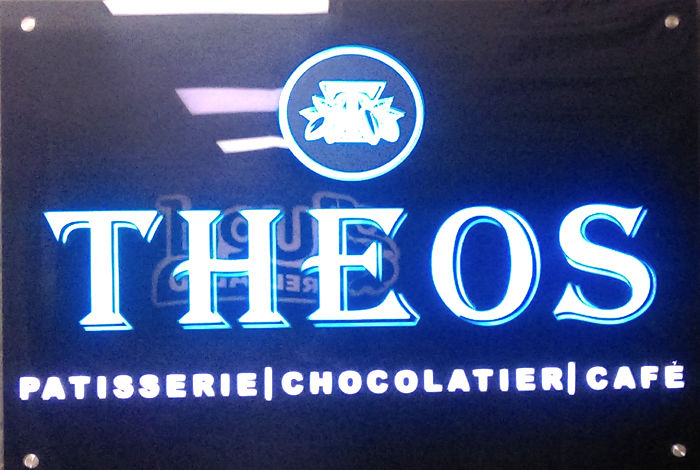 "Theos Global Culinaria" the name is derived from "Theobroma Cocoa" tree from where cocoa is obtained and in Greek, it addresses Food for the God. In the similar way, this outlet welcomes the guests and treats them with delicious bakery stuff like breads, pastries, donuts, cakes, Italian food special, vegetarian and non-vegetarian dishes. For the cooking lovers or Hotel Management Students, this restaurant organizes bakery and dessert classes in order to enhance the baking skills.
Location: Aggahpur, Main Dadri Road, Sector 41, Noida
Cost: For cooking classes, Rs. 3000 per person
Timing: 11:00AM to 12 Midnight
Website: www.theosfood.com
Special Note: For classes, advanced entry is must.
3. F1 Circuit Tour: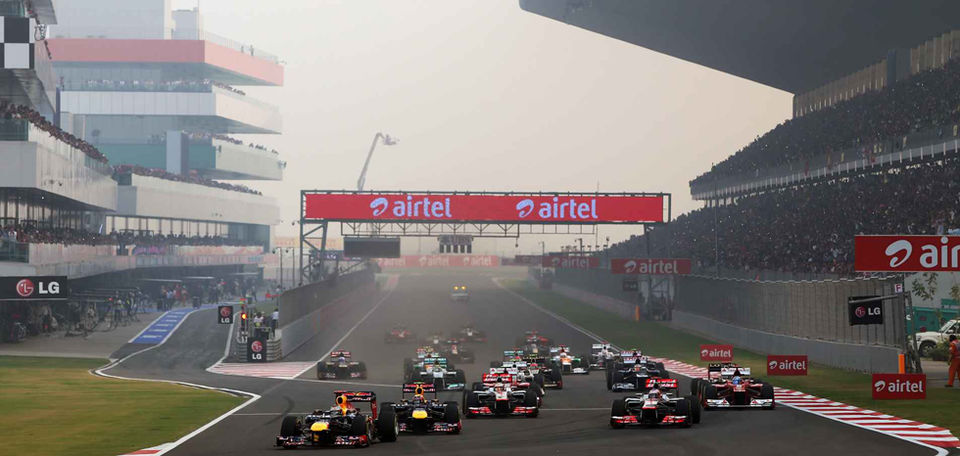 The Buddh International Circuit in the city is an Indian motor racing circuit, which has a long racing track (5.13KM). Formula 1 Circuit tour continually welcomes the driving freaks to try their hands on the racing gear. Every year, people eagerly wait to participate in the next Indian Grand Prix to experience the breathtaking racing moment. For the beginners, this academy offers training sessions in go-Karting under the racing experts. Apart from the racing activities, many corporate parties and college festivals are organized at this adventurous place. This ideal place is a huge crowd puller, especially the college students and youngsters in Noida who are excited about adventurous competing activities.
Location: Buddh International Circuit, Jaypee Sports City, Sector-25, YEIDA, Along Yamuna Expressway, Gautam Buddh Nagar
Cost: Rs 1500 for single entry. To avoid hassles, pre-booking is must.
Website: www.buddhinternationalcircuit.in
4. SPA: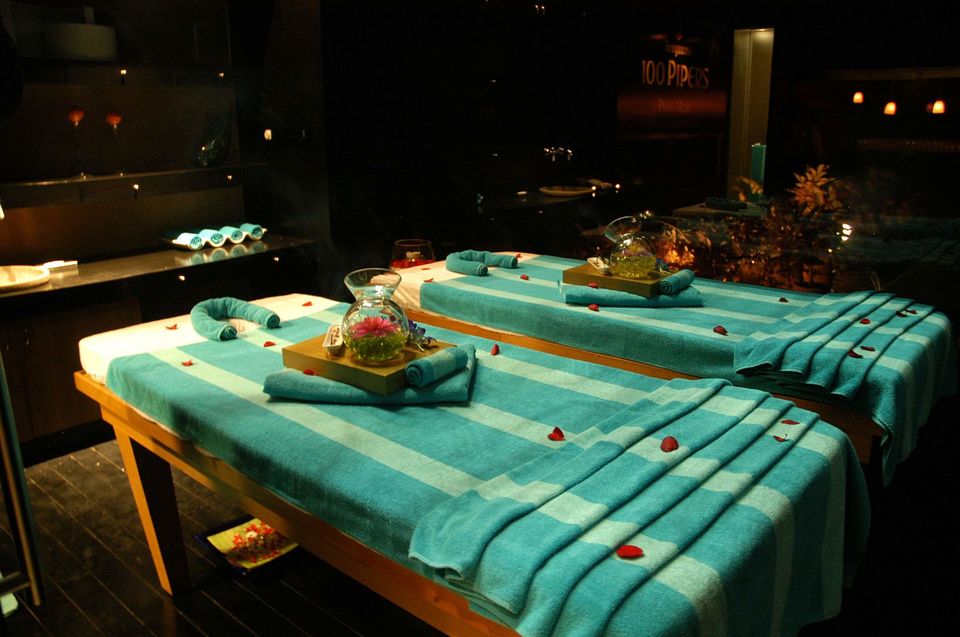 If you want to pamper yourself, then quickly book your spa session in Noida. In this busy economic world, this city offers you a good time to relax your mind and body at spa centers. Radisson Blu MBD Hotel in Noida is highly recommended for the spa sessions, fitness center and salon services. This place invites your soul to experience the richness of relaxation treatment with a lot of activities like aroma massage, foot reflexology, and detoxification. Professionals frustrated due to workload, or late working hours, commonly visit here to reduce their stress with the relieving spa touch. The fitness center in here arranges many energetic and meditation activities like Yoga, Dance Classes and Aerobics for the fitness freak girls and boys in Noida.
Location: Radisson Blu MBD Hotel, L-2 Sector 18, Noida
Price: For single entry, it starts with Rs. 3800.
Website: https://www.radissonblu.com/en/hotel-noida
5. Worlds of Wonder:

This world class fun destination is one of the largest known go-Karting tracks in the North Side of India. Amongst the best places to see in Noida, this park has been ranked on the number one position. A lot of amusing rides and hunger points are there to spend a great time with friends and family. From rain dance to disco, food carving to family fun, and social activities to birthday bashes, this park has a lot of gaming activities and excitement fun for the different age groups. Visiting, you will find yourself lost in gaming fun and adventurous rides. This place has two sections: The Road Show Zone, La Fiesta, and three go-Karting tracks for the beginners and trained ones. Students studying in college or staying in a Hostel or PG in Noida can visit here on weekends or holidays.
Location: Plot No. A2, Behind the Great India Palace Mall, Entertainment City, Sector 38A, Noida
Cost: Rs. 600-1000
Timing: 11:00 AM to 7PM (Mon-Fri), 10:00AM to 7:00PM (Sat-Sun)
Website: www.worldsofwonder.in
6. Shopping Therapy: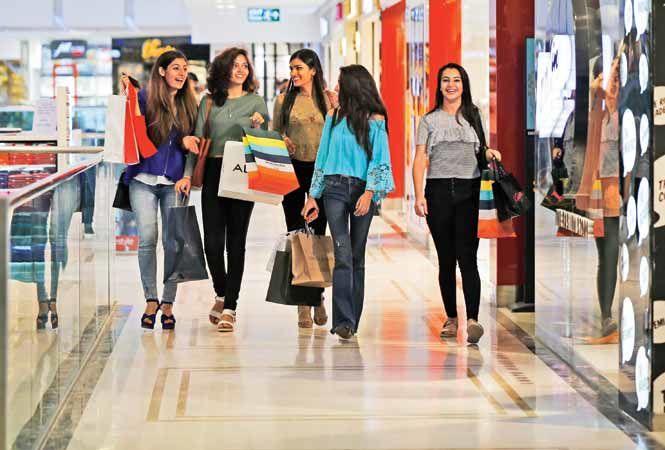 Noida is the popular shopping center in Uttar Pradesh. Midst several shopping hubs, DLF Mall is one of the most famous complexes which covers a large retail space with more than 51 cafes, 24 F&B Kiosks, 330 brands of Men, Women and Kids clothing line. Total seven floors and five zones are there to comprise all utilities and fun zones to meet various lifestyle needs of all age groups. Planning first-day first movie show with friends, snacking at food hubs, cafes or coffee shops, and exploring the shopping skills for necessities like leather jackets, denims and accessories, is a good idea of fun for the college students or youngsters staying in PG's or Hostel in Noida.
Location: Plot No – M 03, Sector 18, Noida, Uttar Pradesh
Timing: 10:00AM to 10PM
Website: www.dlfmallofindia.com
7. India Expo Mart & Centre: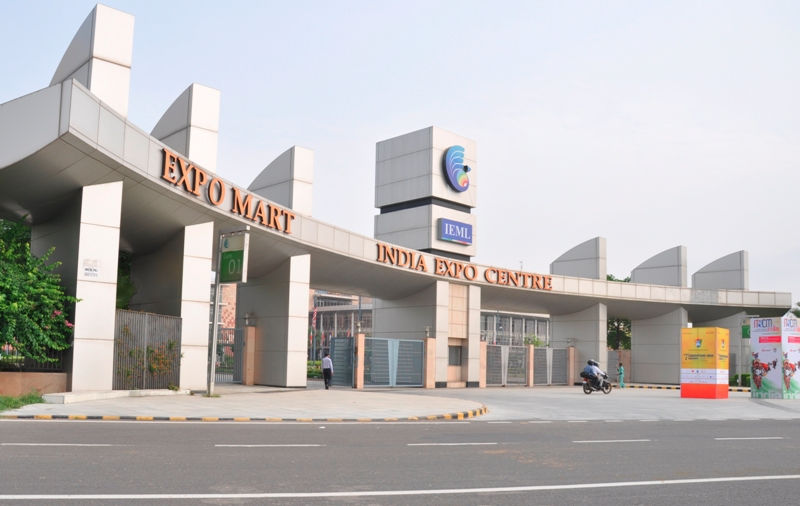 This center in Noida was established to improve the Indian Handicraft Export. Spread over 58 acres land, this place has become the prime location of Exhibition Activities, Product Launches, Conferences, Theme Based International Events, Business Activities and Promotional Events. The exhibition hub offers a wide platform to explore knowledge for the business startups, marketing ideas and selling benefits. Visiting here, Engineering and MBA students will come to know all about business exploration and exporting techniques.
Location: Plot No. 25,27,28,29, Knowledge Park- II, Greater Noida, Uttar Pradesh
8. Greater Noida Cricket Stadium: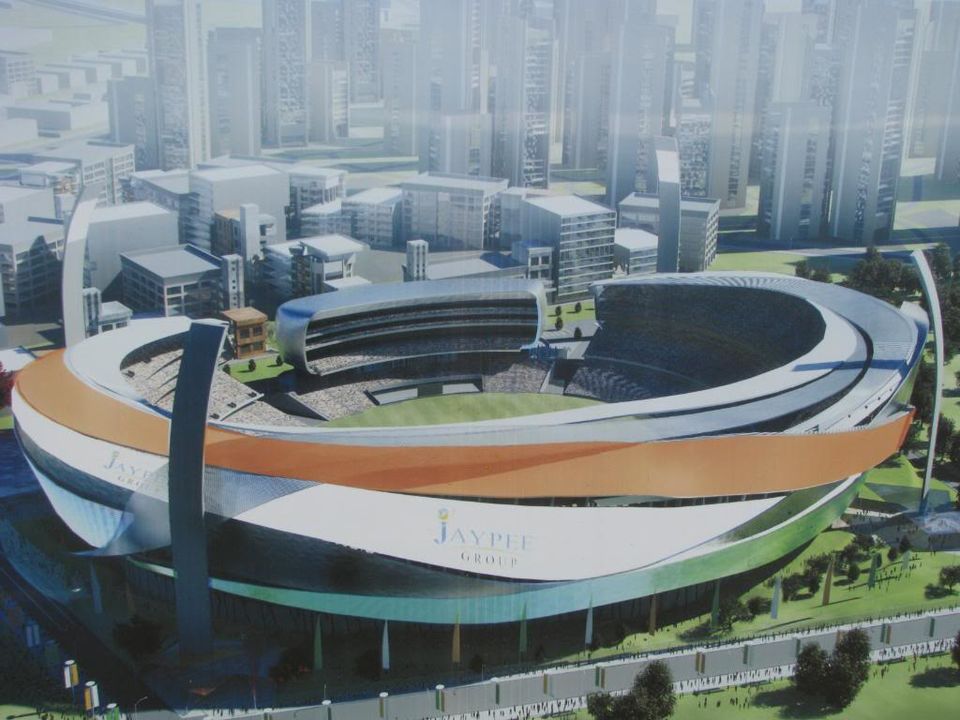 The newly built cricket stadium in the city has hosted Ranji Trophy, Duleep Trophy, and Zimbabwe v/s Afghanistan ODI Series. The stadium is located near YMCA (Young Men's Christian Association) and is equipped with amenities like merchandise store, medical facilities, food court, a bowling alley, and lawn tennis courts. Grabbing a match ticket and having the live experience of hit fours and sixes will be a good entertainment idea for PG students and Hostelers in Noida.
Location: In front of J.P Integrated Sports Complex, Gautam Buddha Nagar District, Greater Noida
If you are getting stressed or bored with the same routine, then call your friends right now, plan a weekend trip and explore the amazing places of Noida City.