What better way to transition from one year to another, but on a slackline or a highline!
Spend four day from 29th Dec'17 to 1st Jan'18 at the Between Years Festival (BYF), outdoors, slacklining or highlining. The festival is set-up at Dukes Nose also known locally as Naagphani (Cobra's Hood) Lonavala, Maharashtra. India's first and only highlining festival (second edition) is where you must spend new years, more below!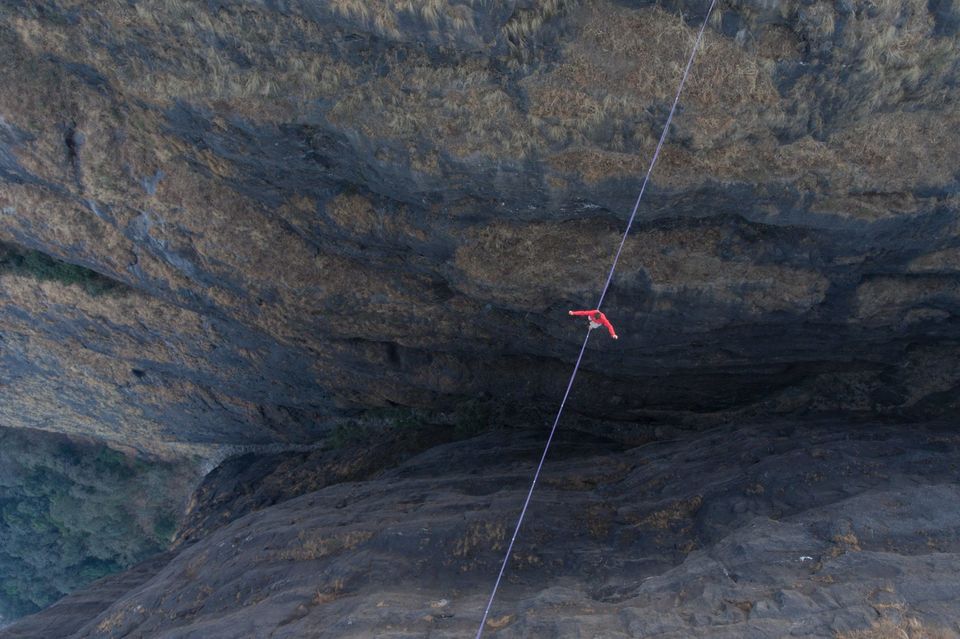 Slacklining is one of the newer disciplines of extreme adventure sport in the world. It is the art of balance on a webbing (flat rope) between two anchor points and is practiced by people of all ages at their own choosing of difficulty.
The Between Years Festival:
Between Years is a celebration of (apart from the obvious - New Years Eve) nature, health, balance and the spirit of adventure. BYF is curated with the entirety of the sport and its environment in mind, by a bunch of fun-loving professionals. Not only will you be introduced to a new sport and the local slacklining community but also enthusiasts from across the world. If you like the idea of camping out at a lining spot with a awesome bunch of people, BYF is a great space. Below is a video of the first edition from 2016;
What to expect at the festival?
You can expect almost everything in the spectrum of outdoors and extreme. From adventure activities, workshops, fitness sessions to movie screenings, jam sessions, nature trails, etc. The list would've been a never ending one, but below are just a couple of activities curated at BYF'17;
- Slacklining is walking on a flat rope as low as 1 inch from the land. The festival set-up will keep you engaged along with community lines. Workshops on slacklining (1 foot above ground level)
- You can try highlining if you've been on a slackline before. The festival is aiming at five highlines, with varied lengths from 12 meters to 300 meters. Workshops on highlining (100+ feet above ground level).
- Hiking; this spot is quite popular with off beaten trekkers and hikers taking this pass.
- Join in for the Yoga session and learn something new or practice while you share your knowledge.
- Outdoors adventure movie-screening, hand picked for inspiring adventurers.
- Camping; outdoor and nature living.
- Campfire music jam sessions within the community.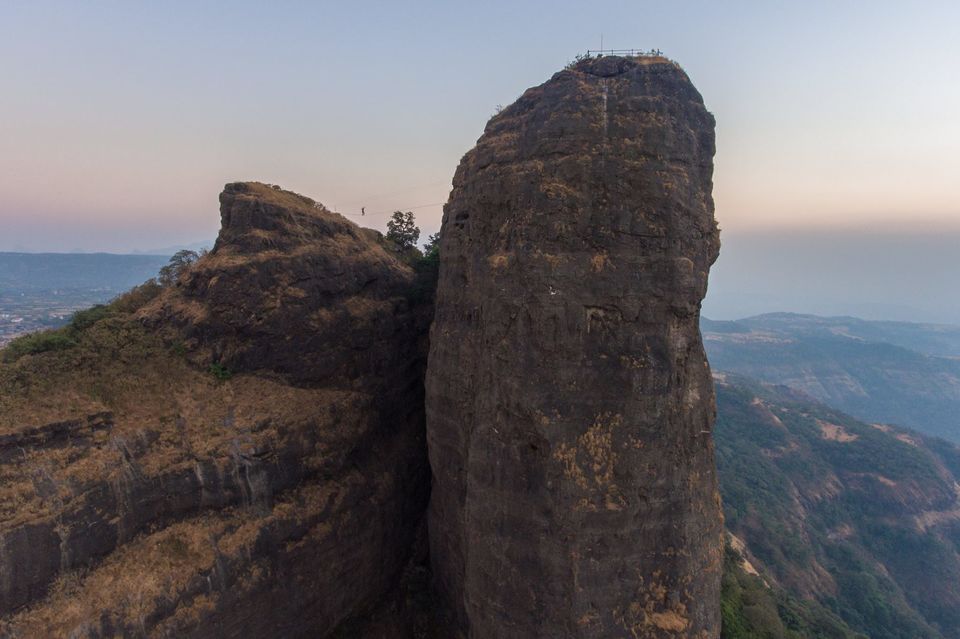 Information on BYF 2017:
When & where?
Dates: 29th Dec 2017 – 1st Jan 2018
Venue: Dukes Nose, Kurwande Village, Lonavala
Stay & food?
You can pitch your own tent and bring your own camping gear. You can also rent out a spot in the community tent at INR 500/- per person per night or reserve a private tent for two people at INR 1400/- per night. These options will also be available at the venue.
For food, you can take up a food pass at INR 550/- per person per day. This includes breakfast, lunch, tea + snacks & dinner.
Who would come to the festival?
People who appreciate the outdoors, balance, fitness and friendship. Pretty much anyone who wants to try a new fitness activity - and is keen to get connected to the outdoors, themselves and a new community of like-minded people.
How much does it cost?
The festival season pass is priced at INR 4,500/- and a day pass at INR 1,400/-. You can also just book the new years pass at INR 3,000/-, which gives you access for two days, 31st Dec'17 and 1st Jan'18.
Includes: Access to all slacklines, highlines, camping ground, toilets and workshops.
Excludes: Tent, sleeping bags, food, travel costs, any extra purchases at the festival.
What do you need to carry?
Text, sleeping bag, sleeping mat, comfortable warm wear, head torch, bug repellent, camping accessories, water bottle, plate, etc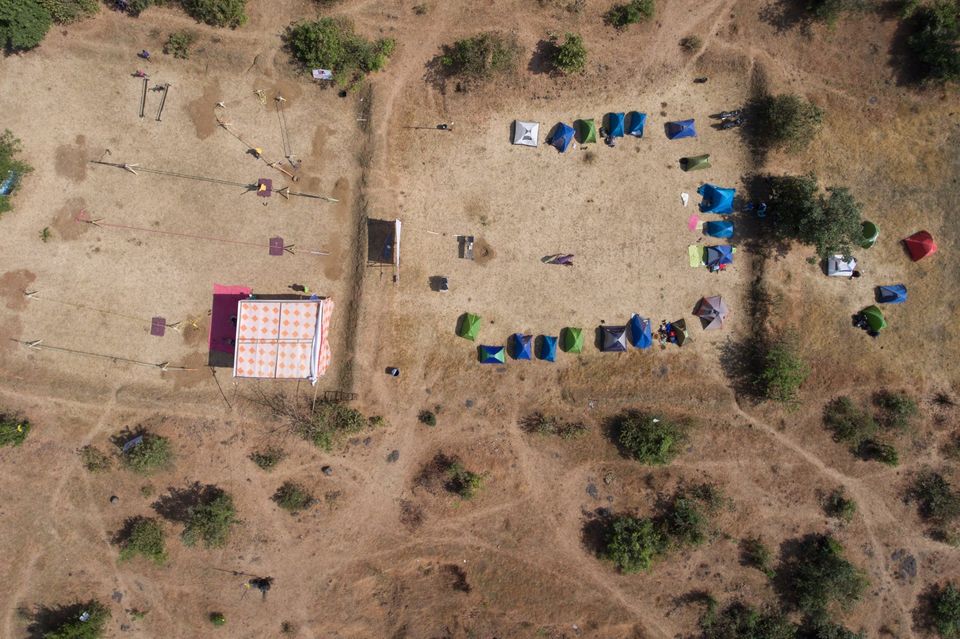 What's the process to sign up?
Click here for online bookings of festival passes (Day passes, Two day passes, Season passes)
Call BYF to book: +91 9130056590
Stay connected with Between Years 2.0 on the Facebook event page.
More info on their official website.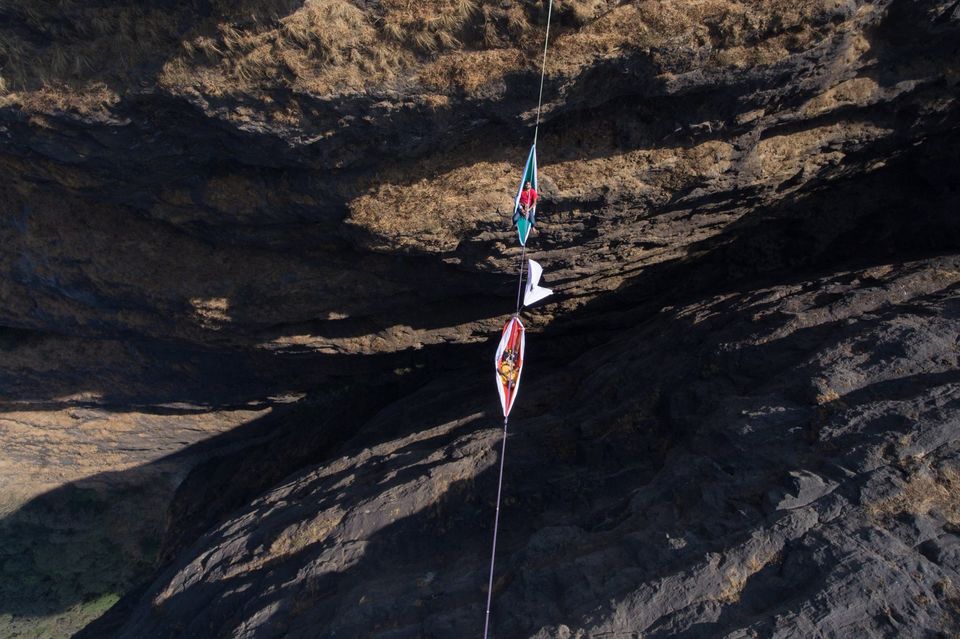 About the curators:
The Between Years festival is put together by Slacklife Inc. Founded by Samar Farooqui, born and raised in Bombay, educated in adventure tourism from New Zealand. A full power adventurer. After a successful stint, Samar decided to bring the sport back to India and work towards spreading the sport and its benefits in India.
The festival team says; "Bring in the New Year surrounded by adventurous folks from all across the world. Let the New Year begin with an adventure, a learning and growing experience. WELCOME TO THE WILD SIDE OF LIFE. Let's find balance together.... See you at the Festival!"
Image courtesy Smiley Photography