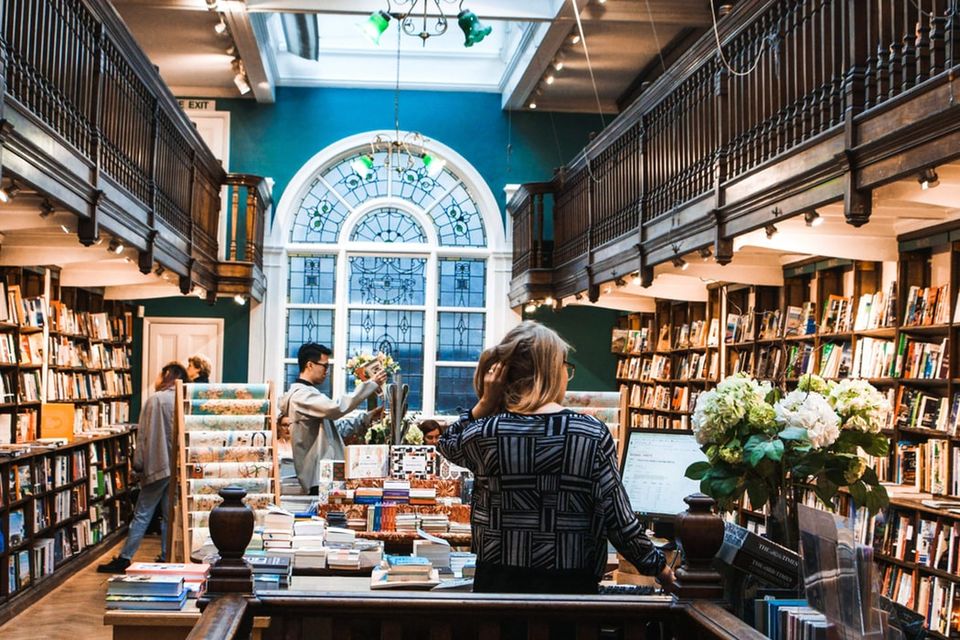 Clarissa Pinkola Estes in one of her books writes "Stories are medicine." And I couldn't agree more. Ask a literary lover and they will tell you that literature has the invincibility to save or shape lives, sometimes both at th
e same time. They will also tell you that London has long been synonymous with literature. From Charles Dickens to Arthur Conan Doyle, many great writers and storytellers have lived here and penned some of the most indelible stories that we know, throughout the 19th century. Here are a few literary landmarks you must visit while in London.
Once the residence of the famous romantic poet John Keats who lived here from 1818-1820 with his friend Charles Brown, this museum house is located in Keats Grove, Hampstead in inner north London. A large white building with serene surroundings and an inviting garden welcomes tourists to the museum that now houses most of Keat's artifacts includings his paintings and prints. Keats wrote most of his notable works including 'Ode to a Nightingale' under the plum tree in the garden here. A year after Keats moved out of the house to Italy while he was still engaged, he died of tuberculosis at a young age of 25. Today, Keats Museum runs literary and poetry events and houses a community library called Keats Community Library (KCL).
Ticket price:
Child Ticket: Free
Adult Ticket: £6.50 per ticket
Open hours: Wednesday to Sunday: 11.00 am - 5.00 pm
Located at 48 Doughty Street in Holborn, London Borough of Camden stands this majestic Georgian beauty as the only remaining home of Charles Dickens that can be visited by the public. The writer wrote some of his most celebrated works such as Oliver Twist and Nicholas Nickleby while he lived here from 1837 to 1839 with his family. The house turned museum now shelters some of his original manuscripts and handwritten letters, along with some items of clothing worn by Dickens. Adjoining the museum is a beautiful, airy garden cafe that serves deliciously baked cakes, pastries and appetizing beverages.
Ticket price:
Child Ticket: Free
Adult Ticket: £9.50
Open hours: Tuesday to Sunday: 10.00 am - 5.00 pm
Probably the most known and loved address in the history of all characters is that of the Baker Street boys - Sherlock Holmes and Dr. Watson. The Sherlock Holmes Museum which runs after characters that were a figment of A.C. Doyle's imagination, is situated between numbers 237 and 241 although it bears the famous number of 221B.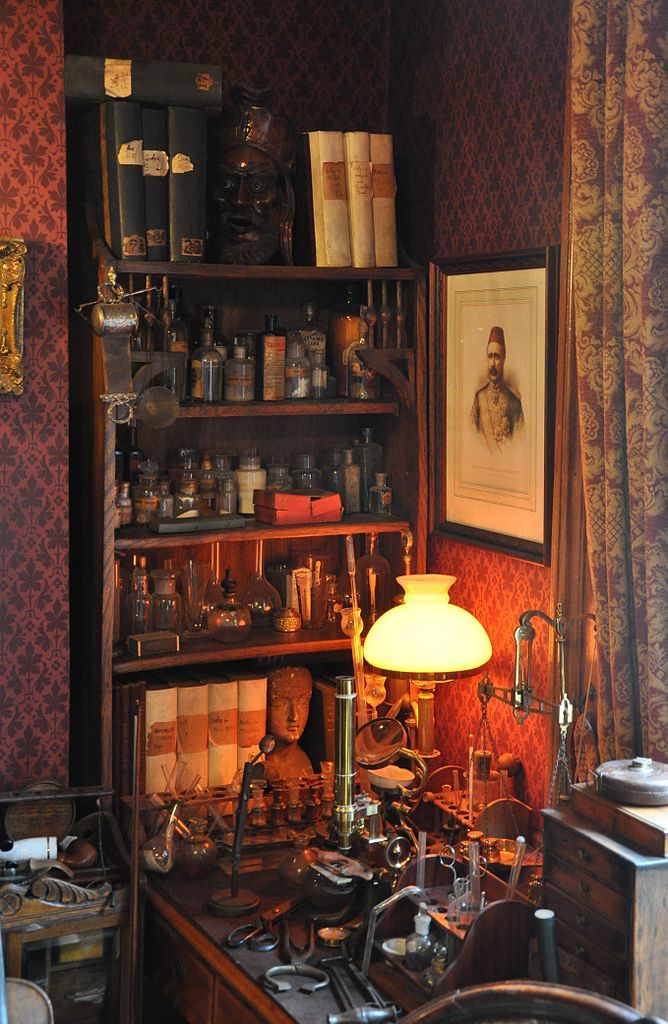 Constructed in 1815 but opened to the public in 1990, this Georgian townhouse has been built to match its description in Conan's stories, down to the last detail. The entrance through a gift shop leads up to different rooms designated to Holmes, Dr. Watson and Mrs. Hudson. The house displays various artifacts and keepsakes such as a magnifying glass, a violin, books to name a few, referencing the actual story. However, the definite show stealers are the wax statues of Sherlock Holmes, Professor Moriarty inside this four-storey house.
Ticket price:
Child Ticket: £10
Adult Ticket: £15
Open hours: Monday to Sunday: 9.30 am - 6.00 pm
Housed on the fifth floor of the Royal Festival Hall in London's Southbank Centre, and overlooks the river Thames, the National Poetry Library contains works by UK and non-UK poets along with some works for children. The membership is free and the library is accessible to everyone.
Open hours: Tuesday to Sunday: 11.00 am - 8.00 pm
Located at 13, Blenheim Crescent is easily the most iconic and cherished bookshop, inspired by Julia Roberts and Hugh Grant's starrer The Notting Hill. Though the film featured a travel bookshop, the actual one that goes by the name of the film is located just off Portobello Road with the latter part of the store called The Travel Book Co. almost as an ode to the original one. Housing a homely vibe and a large collection of publications above and beyond just travel, this bookstore is a must-visit when in London.
Open hours:
Monday to Saturday: 9.00 am - 7.00 pm
Sunday: 10.00 am - 6.00 pm
Word on the water is a quirky little bookshop that has been floating on the waters of Regent's Canal since 2011. Shaped like a ship and carrying a rather vast collection of new and second hand books in its indoor and outdoor shelves, Word on water comes alive in the summer months when it runs music and poetry sessions along with interesting talks on subjects such as feminism, art and xx.
Open hours: 12.00 noon - 7.00 pm
The only surviving out of the two LGBTQ bookstores in London, Gay's The Word founded in 1979 is located on Bloomsbury's Marchmont Street. An attractive white shopfront welcomes visitors to a myriad collection of queer literature with subjects ranging from relationships, sex, parenting. The bookstore also organizes various events and discussions relating to the queer canon and is a much admired eccentricity amongst Londoners.
Open hours:
Monday to Saturday: 10.00 am - 6.30 pm
Sunday: 2.00 pm - 6.00 pm
Stanfords located in Covent Garden is a long running bookshop founded by Edward Stanford and specializing in the world's largest collection of travel literature.It is also kn0wn to have survived a bombing in 1941 as thousands of maps stacked on its upper floors prevented the fire from spreading. From maps and atlases to travel books and guides,this place is nothing short of a haven for travel literature lovers. A quick glance through the bookstore's website is enough to understand that it also organizes its own Travel Writing Awards and Travel Writers Festival in and around London to encourage and promote those engaged in the business.
Open hours: Monday to Saturday: 9.oo am - 6.00 pm
London's literary heritage is far too vast and rich to take in all at once. Nevertheless, these places are definitely worth a visit next time you are in the city.
Watch travel stories come to life with Tripoto on Youtube!