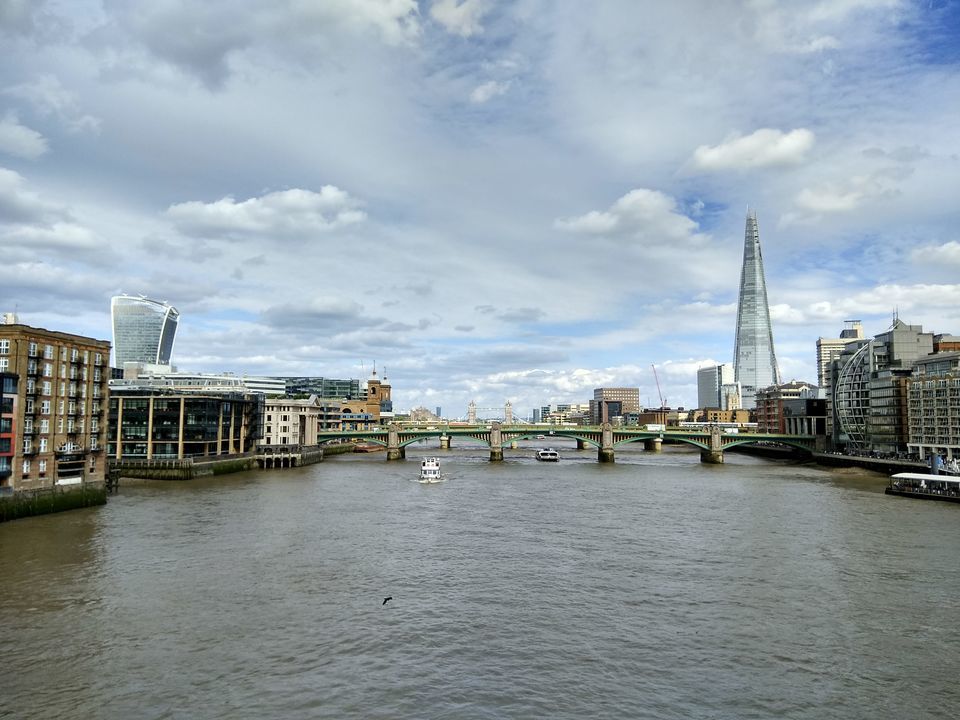 Having read dozens of blogs talking gorgeously about solo traveling and also having made dozens of failed attempts of trying it out, this time I was determined to do it, to do all of it. With a traveling spree of a photography enthusiast, I got into the planning process of a trip that I always dreamt of. Now I can fill hundreds of pages about how I planned it all but will spare the intricate details. Mercy! I'll tell you where and how I went!
I started planning my first international solo trip to London roughly a month before (well for future references, don't go with your whims and plan well in advance). Usually, the visa application takes about 10-15 days. Mine stressed me out till the 15th day, but it did come in the end. I planned everything in my head, but couldn't risk booking everything in case the worst of circumstances of not having a visa happened. I received my visa few days before I had to fly, so I availed the option of crashing at my cousin's place. Accommodation for solo travelers in London, however, is not a problem as one can easily find well affordable hostels in the city.
To see London, I had the usual option at my disposal. The first being the 'London Pass', the itinerary of which depends on the number of days you wish to spend in London. I chose not to buy the London Pass. There are over 100 attractions that can be covered using a London Pass but it pays well to chalk down the ones that one really wishes to see. Many of the places covered in the Pass had a free entry so I covered them without buying the Pass. Regardless of the choices above, I found one thing really useful- the Oyster card for traveling in the city. An Oyster card gives you access to Tube, buses as well as most of the stations for National Rail, allowing you to save plenty of money on commuting to different places. It was really a blessing as taxis are really not affordable, especially when you are a solo budget traveler. Another important thing that helped me travel easily was buying a local cell phone number, just to keep sufficient data when you're on the roads. GPS and London Tube & Rail map can help you move around in London smoothly.
I landed in the afternoon and reached my cousin's place using the Tube (Underground) and also had my only black taxi experience. Within an hour of landing, I learned how to use the Tube, got accustomed to stand on the right-hand side of the escalators and leave the left-hand side for the passers- by (we don't follow such thing back home). I would have spent the day at leisure, but since my cousin lived close to the Royal Observatory in Greenwich, I got to see the Prime Meridian line at the Observatory, along with other nearby attractions like Greenwich Park, Cutty Sark, All Saints Church (the church where a scene from Jab Tak Hai Jaan was shot). I counted it as day zero since all these were additional places on my itinerary.