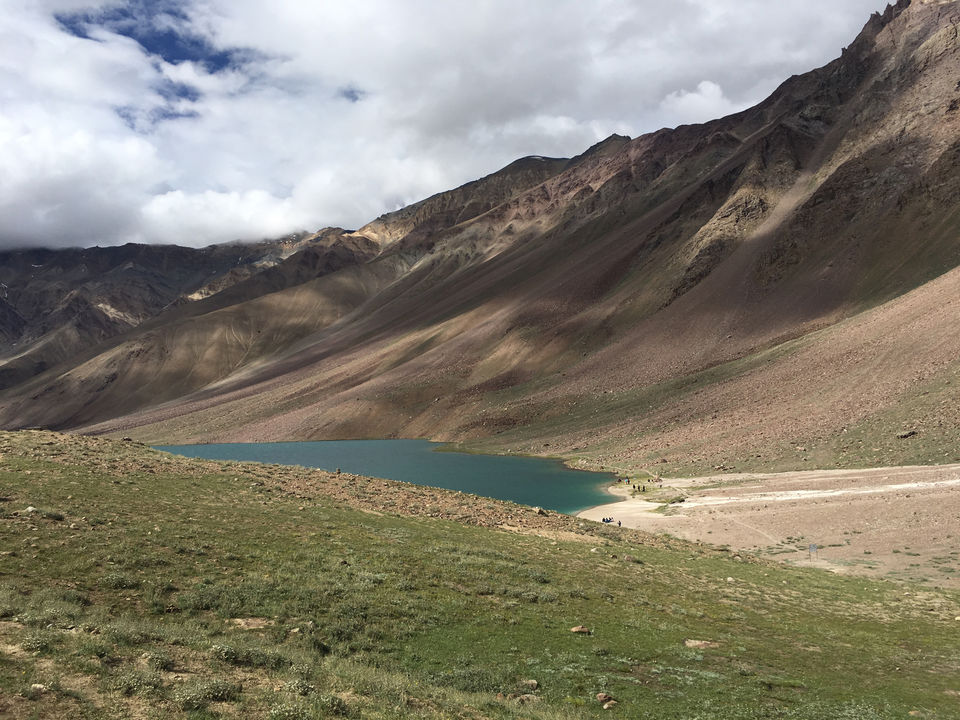 Spiti was on my mind since very long time. I wanted a visit Spiti when I had covered the most bit of Himalayan range. I sorted out the entire trip covering the entire route through east Himachal Pradesh starting from Shimla and ending it in manali. Based on my experience, Spiti is a place, which requires a mental strength and calmness, and moreover taking care of environment while travelling there was my major objective. I stood by keeping very small things in mind that not using plastic (e.g. Buying 2 bottles at the start of the trip and refilling them everyday and getting back all the wrappers and bottles back to city, as Spiti does not have a proper recycling process. My experience to the most beautiful place on the planet is written down to help the fellow travelers and keep them ready for the challenges and heavenly experience.
DAY 1: Mumbai - Chandigarh – Shimla (Hotel Sukhsagar Regency) (4-5 hours)
Took the flight from Mumbai at 8:30 am so that the tiredness does not catch us. I also wanted to visit the touristy place of Shimla; Mall road for its local vibe. So luckily, the flight was on time and landed to Chandigarh airport at 10:30 am (20 mins early yay!) As soon as I landed the driver uncle was waiting. A short halt on our way to shimla there were a restaurant where I had simple dal chawal. It is important to have easily digestible food when travelling to mountains due to its curvy roads and height. Once I reached my hotel, I quickly freshen up and then decided to visit the mall road. The Himachal State bus transport had its stop just outside my hotel so I decided to catch the bus and reach the market. The bus dropped me outside and I had to climb for good 20 mins to reach at the top of mall road. I started walking and started exploring the food as well. I had delicious rum balls and piping hot samosas. Next on my list was very famous, 'Wake and Bake' where I had perfectly brewed cappuccino and cheese garlic bread. I was totally enjoying my day until now but wait there was something big waiting for me, 'My favorite Gulab Jamun' at 'Baljees'. I am in love with their gulab jamun and am sure am going back to shimla to have them soon! There were many fries, shakes and more western stalls to binge on but I was more than satiated on my choices and I headed back to my hotel to catch some sleep for the big trip coming up!!
Day 2: Shimla – Sangla (Igloo Nature Camps) (6-7 hours)
A perfect sunny day and we started at 8:30 am; the route was very beautiful with lush green mountains and smiling faces all over. Since, it was a little bit on season side I did not face crowd on my way. I took a quick stop for lunch at the fruit seller. Bought some fresh peaches, cherries, plums and green apple and stuffed them. They are good source of nutrition and keep you full for long. The entire route smelled of fresh green apples since it was harvest season. As soon as I reached sangla (It belongs to Kinnaur district), I was very awestricken with the camp location. The camp was facing Kinnaur Kailash, damn I could not keep my eyes off. As soon as I walked in it was around 5 pm the warm host greeted me with a cup of chai. I requested him to make some maggi for me and I enjoyed watching Kinnaur Kailash and headed for a short walk into the village. The delicious dinner was served and post that star glazing another favorite thing I adore. I wound up my day early catching up with rest.
Day 3: Sangla – Chitkul – Kalpa (Kalpa Retreat) (8 – 9 hours)
Kalpa is near beautiful Reckong peo. The drive was full of fresh smell of apple orchards and plums. All you can feel is fresh and lively. We passed through the through the extensive Nila river where greenish-blue baspa river originates decorates India on one side and Tibet on another. We also crossed the small village of Kuthrik, which had population of 30 members. We also picked up our lunch on our way, fresh plums, apples and berries. Our Hotel at Kalpa was at a beautiful location. Went out for short walk in the town, which was calm and serene. The only issue we were the flies. Due to ripe apples, the flies were buzzing in our room. So one advice here keep the doors and windows closed, though the view from the room will be very explicit.
Day 4: Kalpa – Nako – Kaza (Spiti Serai) (8 – 9 hours)
We left our hotel by 8 am driving on the national highway 5. A noticeable transition from green valley to dry dessert valley with low oxygen levels was happening. We crossed villages named Spillow and Pooh. Our bright driver also informed us that China border is just 17km far from where we are. We reached a small village of Tabo. We walked through the village, which was brightly colored. There was this oval shape lake, which was in green color. Very unbelievable to bare sight that something like this exists. Finally, we reached Kaza passing through the rough terrain. We checked in, in our hotel, which was well maintained. We had heard a lot of praises from previous travelers that the food is quiet delicious
The hotel was located at an unbelievable location, though a short drive of 10 mins will take you back to the town of kaza. There were mountains on all four sides of the hotel and since it was season for green peas, there were patches of greens around. We decided to take a round of the town and what is the best way is to explore the town by foot. We went to this local café called Himalayan Café, which was a splendid experience.
Stay Tuned for part 2.