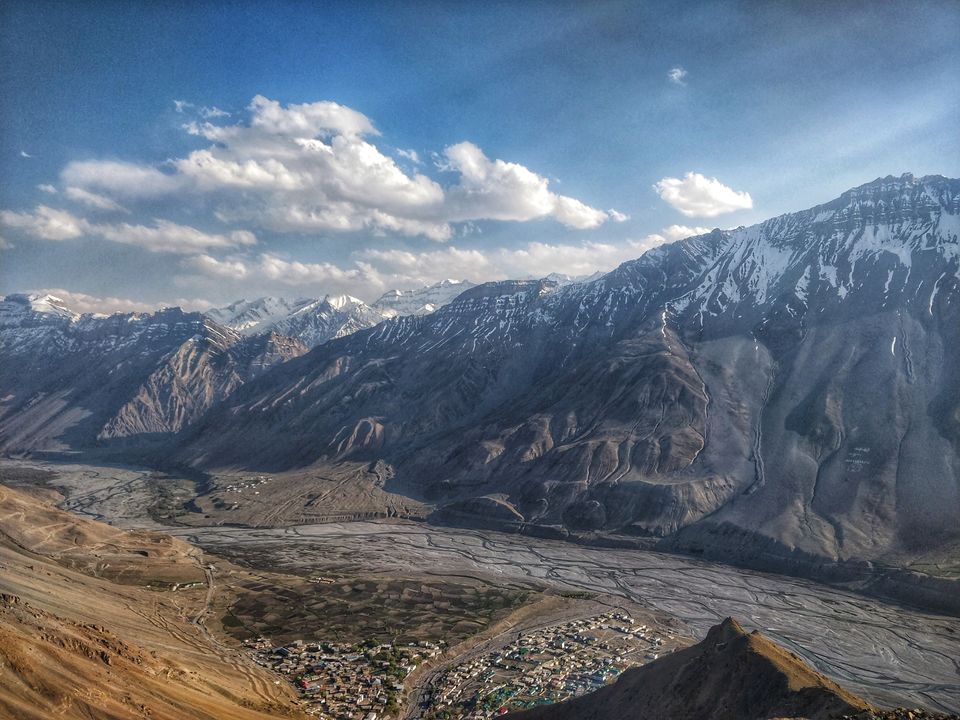 It's a confusing time. It's the time when you're about to leave on a trip that will change your life and you're scared. We were out to venture on a path that was tough, dangerous and much talked about.
Well, what life changing event isn't?
We were about to embark on a 9 day self-driven journey to Lahaul-Spiti valley, which is notoriously known for seemingly the world's most dangerous roads. We were three people who had rented a Ford Eco Sport. In retrospect, this car was a smart choice. Economical, convenient, rugged and pretty nice ground clearance.
We were well aware of the kind of expertise required for driving on that route. I had visited Spiti in 2017 via public transport and had vowed to drive up there myself.
12 AM: Leave from Delhi for RECKONG PEO via Shimla
Bags packed, trunk loaded and munchies prepared, we left from Delhi for our first destination, Reckong Peo.
For most people, who have not been to this area of the country, or who are not comfortable with driving for long durations, do not take this as your first stop. It's better to stop at Shimla for a night and then proceed to Reckong Peo.
The journey to Reckong Peo is enthralling. You proceed from Delhi's choked and smoggy air to the goodness of Himachal Pradesh's capital, Shimla.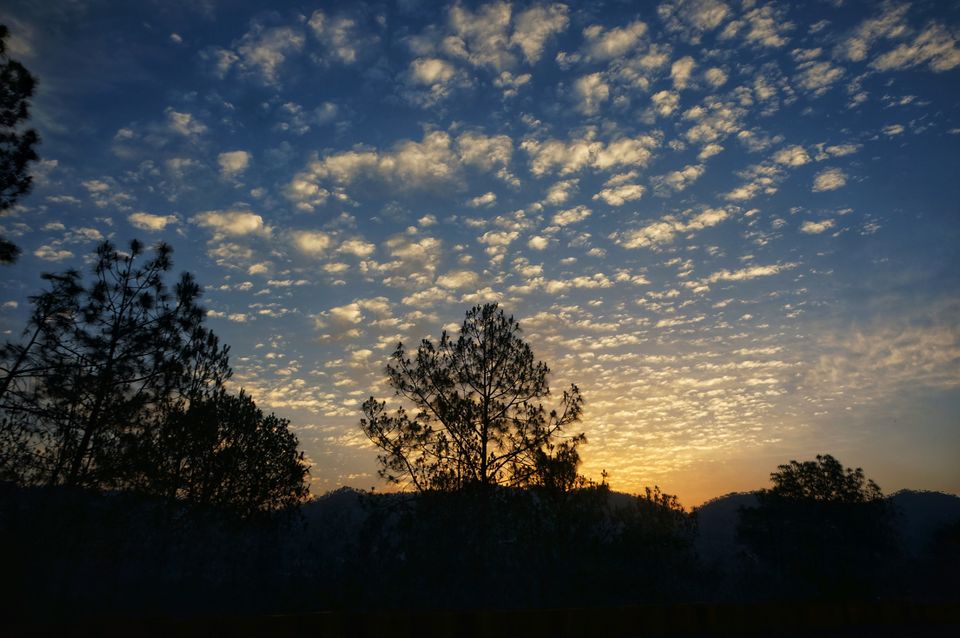 8:00 AM
We reached Shimla with droopy eyes and a semi-fatigued body.
You know the cure to fatigue?
Fresh air and good views. There's nothing that builds the vibe more than a beautiful sky and cold air in your face.
We took a pit stop at a dhaba for some chai and fresh air on the sides. Then we were on our way.
Our next major stop apart from a couple of chai breaks was Reckong Peo. The journey from Shimla to Reckong Peo via Rampur is mostly uneventful, apart from the changing landscapes and local town views. It's the little things that make Himachal what it is. It's not the tourist sites and it's not the charas.
It's the simplicity. It's that sweet smile you'll find on every corner and the slow pace of life that you'll soon come to cherish.
The sights after Rampur slowly evolve into treacherous and untreated roads. It is advised to drive with extreme caution and only drive here if you are an experienced driver.
Reckong Peo is the trade center of district Kinnaur. It's a busy and simple town surrounded by snow clad mountains. I envy the residents for the abundance of serene views that they have the pleasure of experiencing on a daily basis.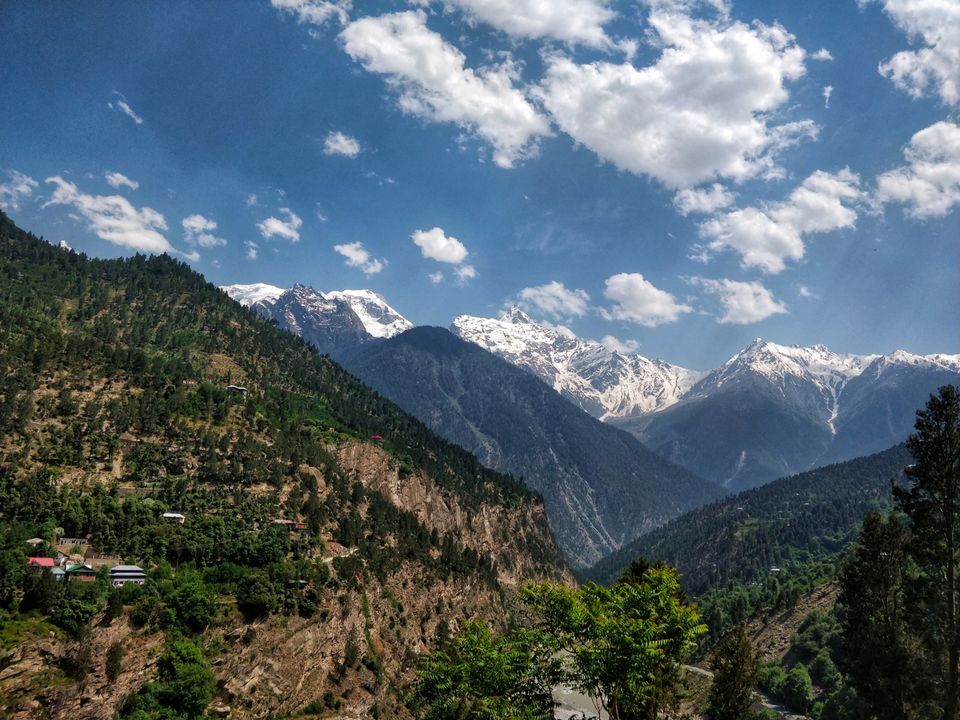 3:30 PM
About 12 km away from Reckong Peo, is the quaint and beautiful village of Kalpa. We reached here, extremely tired after the 500 km drive. The village is an absolute treat to the eyes.
Small cottages, green periphery and snow clad mountains hovering over you in a 360 degree panorama. That's the Kalpa I remember and cherish.
If you're visiting Kalpa, the options for accommodation are limited. We stayed at a beautiful homestay, popularly known as "Cheeni Bungalow" which is run by a fellow named Tota Ram. We had befriended him on our previous trip to Kalpa and had prebooked our accommodation with him.
We paid INR 1200 for a room on triple sharing basis. The room was cosy, clean and had amazing views.
What to do in Kalpa:
- Take a stroll around the peaceful lanes and enjoy multiple helpings of chai with the beautiful backdrop.
- Hike up to Roghi village, which is 4 km away from Kalpa for some serene views of the snowclad Himalayas.
- Visit the "Suicide Point" near Roghi for a thrilling sight.
- Gaze at the stars and if you're lucky, you might witness the moon rise right over the shoulder of Kinner Kailash.
Most of all, don't forget to enjoy and travel responsibly. Don't litter and if you're carrying any plastic bottles, make sure they're disposed off just right.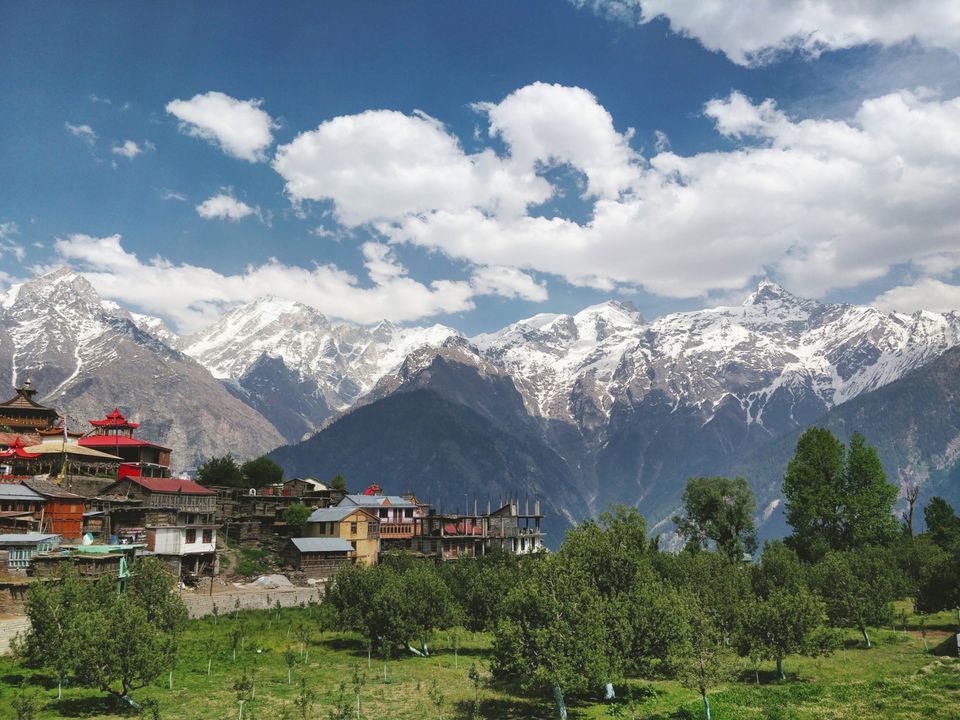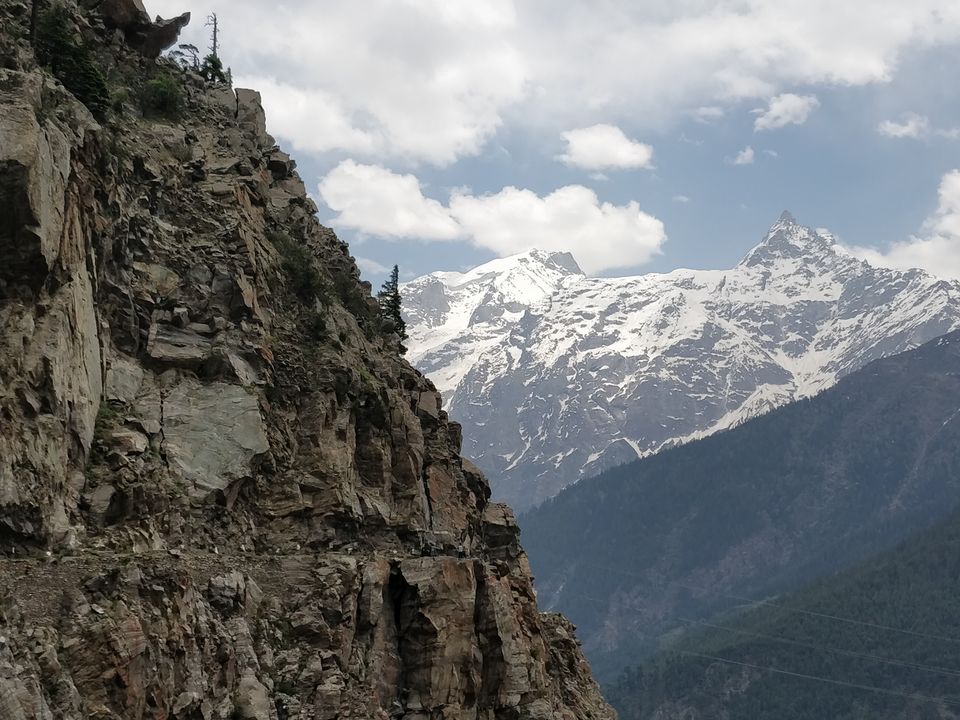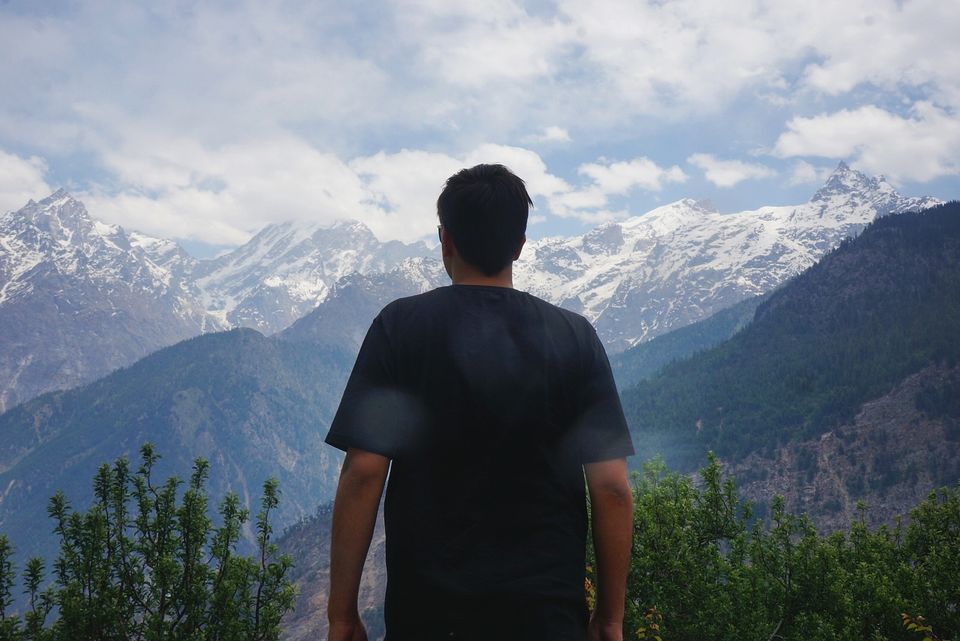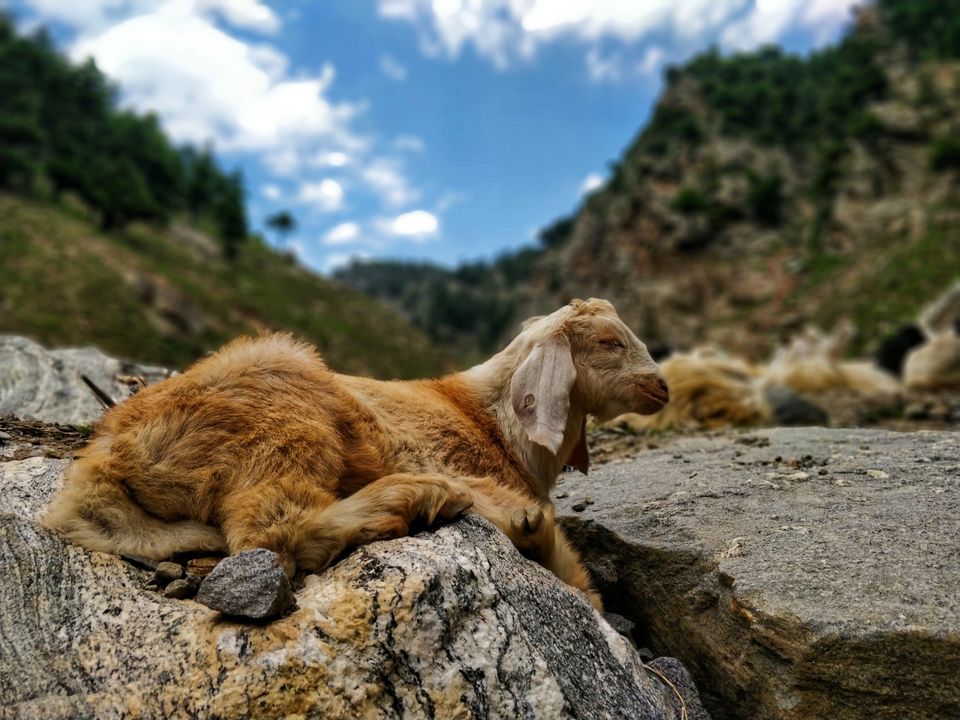 8:00 AM
It was time to bid farewell to this beautiful place. Unfortunately, we had a flat tire right in the morning. We used the spare and visited the local mechanic shop. If you're driving yourself, make sure you carry a tool kit with hydraulic tools and air pressure pumps. On a journey like this, you're as good as your ride.
10:00 AM
We left to cover the beautiful stretch towards Sangla, Rakcham and Chitkul. We decided to go directly to Chitkul and cover the rest on our way back.
The drive to Chitkul from Reckong Peo via Sangla is quite treacherous but enthralling. You're accompanied by the sound of a river rushing by along apple orchards. It's laden with beautiful waterfalls, rocky mountains and visions of snowclad peaks as far as the eye can see.
Chitkul, as a lot of people know, is the last village on the Indo-Tibetan border. It's known for the last dhaba of the country, the last hotel and what not.
It is indeed a beautiful place that gets quite cold at night. If you're not too fond of the biting cold, you should come well prepared with blankets and warm clothes.
The little village is quite charming. It starts with a cluster of hotels, homestays and tiny chai shops and gives way to a road leading to the Indo-Tibetan border.
You can go ahead up till 3 km, where there is an ITBP check post and can wonder what lies ahead. From what I was told, the physical border lies 30 km ahead of the check post and the area is totally under army control.
We squatted by the river for some time, where we saw animal skeletons (spooky?). Snow Leopard sightings aren't really uncommon in Chitkul in the winters.
We took a triple sharing room for INR 500. Pretty basic but dirt cheap.
There are better and costlier options available like the Zostel and Wanderer's Nest.
What to do:
- Just relax and soak in the views.
- Go for a stroll by the rivers.
- Camp by the river.
- Enjoy the home cooked meals warm meals by the locals
What not to do:
I'm a huge fan of far off places that are this beautiful and are accessible by road. However, I wish they weren't. Chitkul is getting more crowded every year, which is good for business for the locals but the rise in rowdy, irresponsible and loud tourists has never helped anyone.
- Be polite and friendly with the locals. They're very sweet and will go to any extent to help you out.
- Respect their culture and their homes.
- Do not litter.
- Do not play loud music and throw around alcohol bottles.
- Park your cars safely and responsibly.
- Only get your cars if you're confident about your driving. Otherwise, the HRTC buses run multiple times a day from Peo to Chitkul.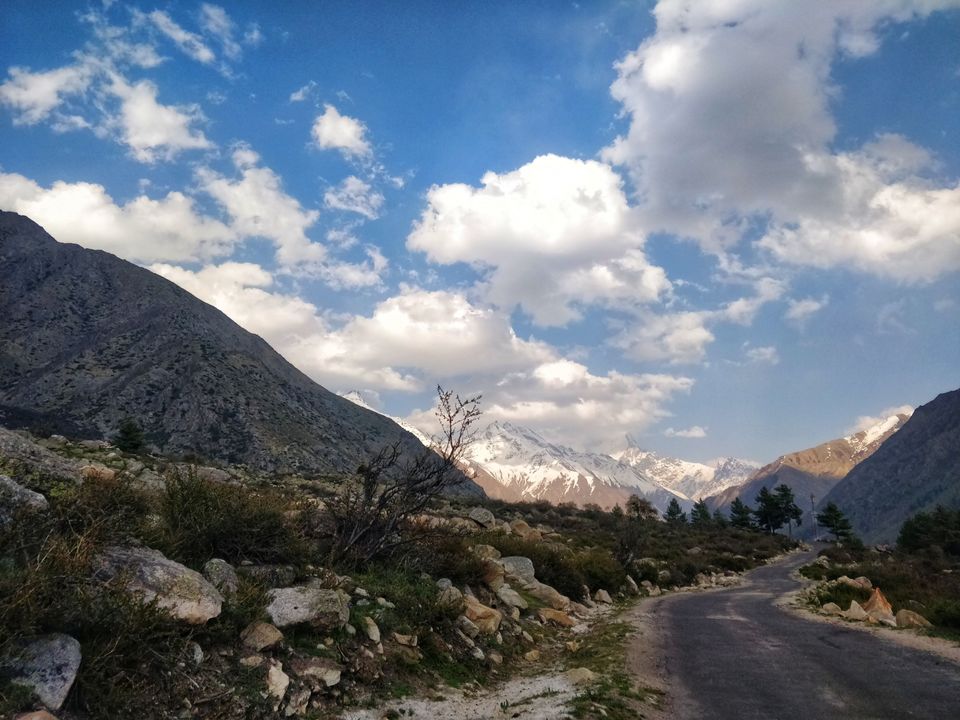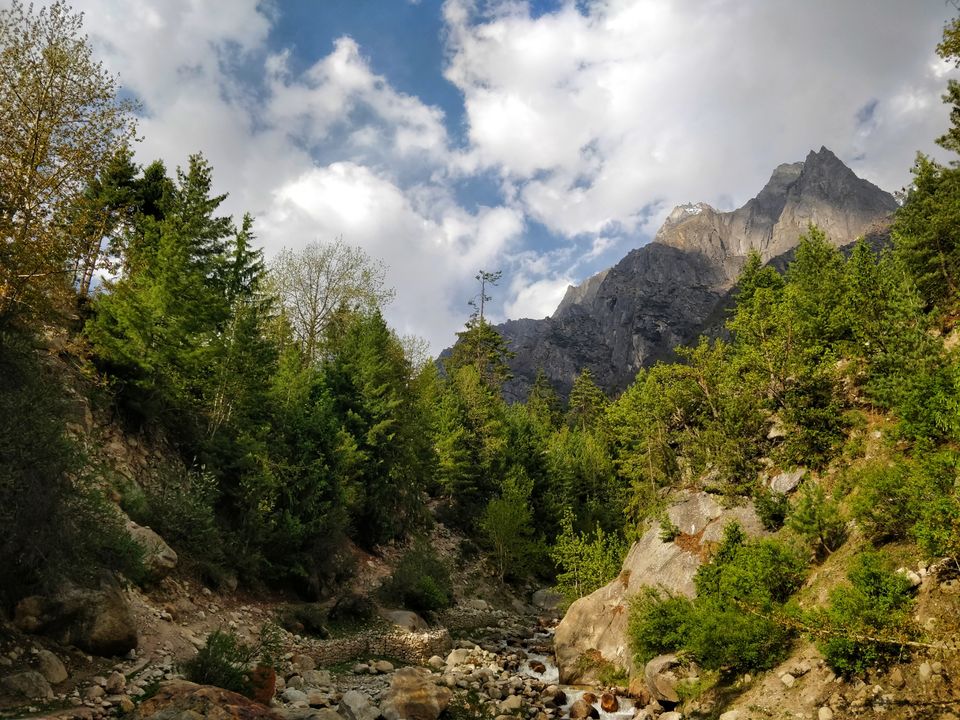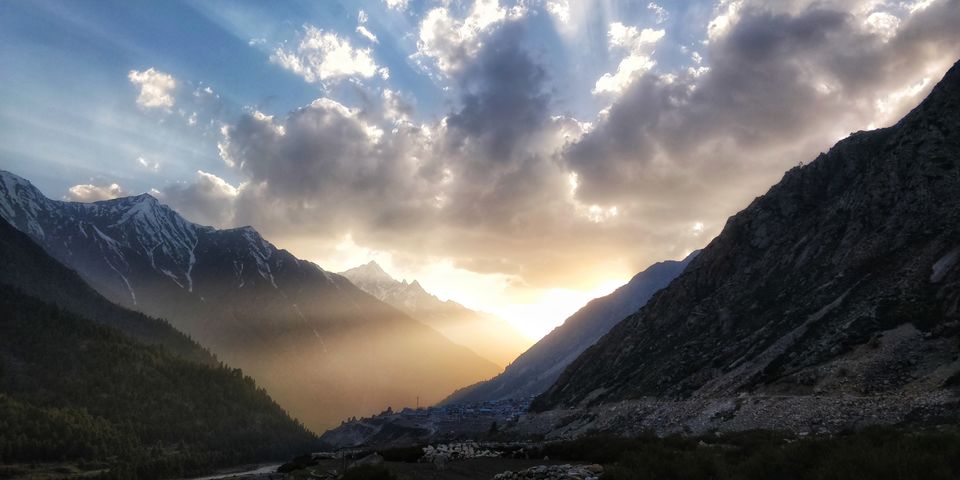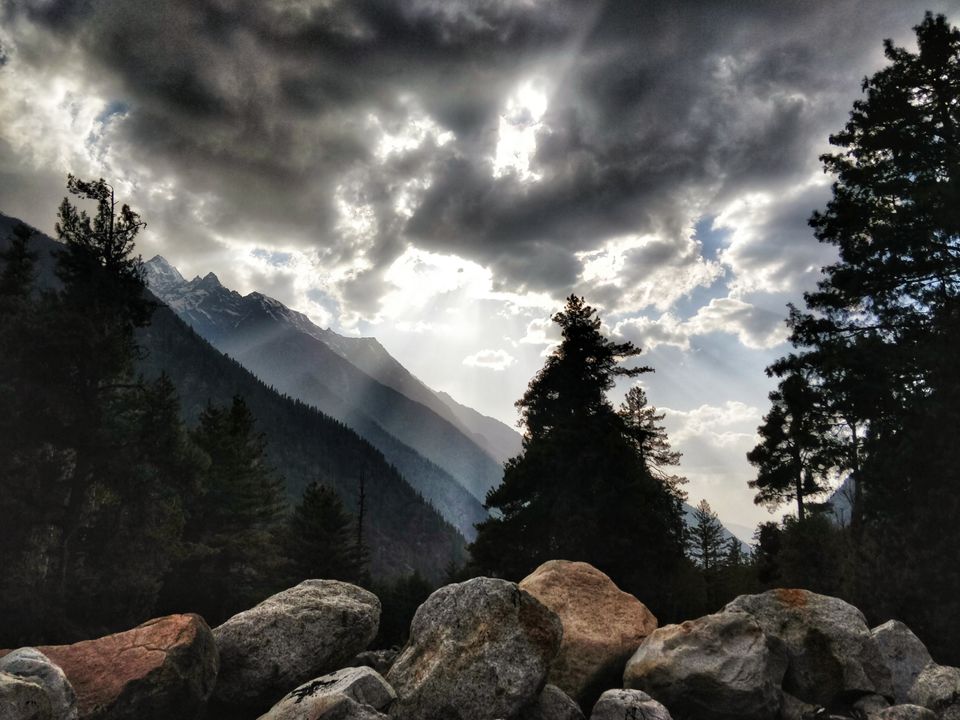 6:00 AM
This was going to be a long day. We had to drive straight from Chitkul, which lies in Kinnaur Valley to the trade district of Spiti, Kaza. We left right in the morning and stopped in Sangla for some chai and breakfast.
We ate at a place called Buddhist Cafe, run by a really sweet lady. The place has amazing chicken noodles, chai and shakshuka.
After a hearty meal, we made our way to Kaza.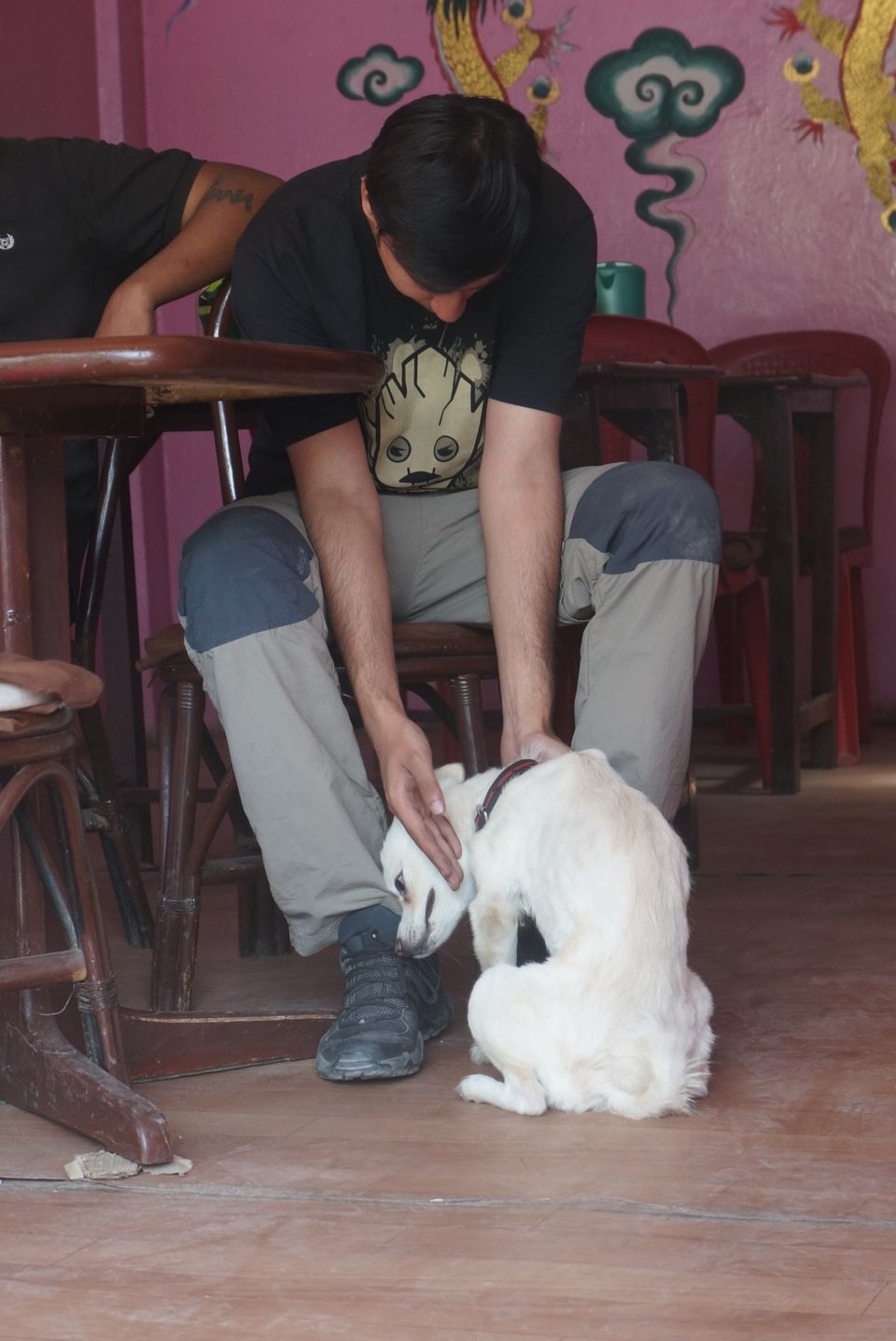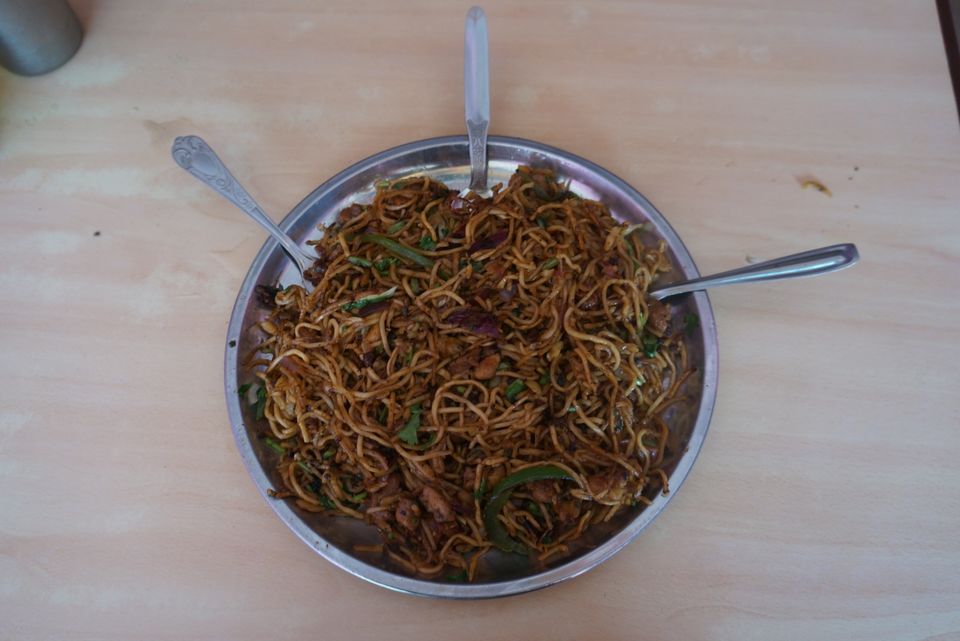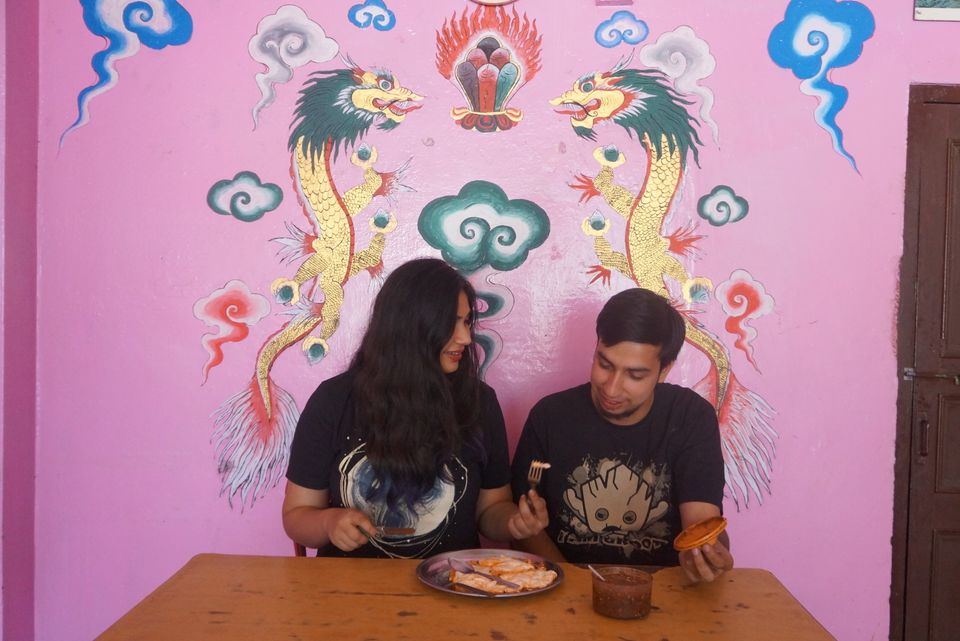 Kaza is some 250 km away from Chitkul and the route involves some rough terrain, water crossings and landscape changes. The drive is taxing and takes anywhere between 7-10 hours.
As you proceed towards Kaza, the terrain changes humongously. The roads start getting rougher, narrower and the turns steeper. The greenery of Kinnaur Valley gives way to barren mountains and dusty cliffs. The valley views start getting wider and wider as you proceed.
The fruity, green and refreshing Kinnaur Valley slowly morphs into the majestic, panoramic and cold desert of Spiti Valley.
There are a lot of places you can visit on your way to Kaza. These involve Nako, Tabo, Gue etc. We didn't visit most of these as we already had done this stretch last year via public transport.
We did visit Gue Monastery.
Gue Monastery is a spectacular monument built in isolation in Spiti Valley. The monastery is home to a 500 year old mummy monk.
YES, IT'S TRUE.
The monastery in itself, is a sight to behold and the mummy never fails to add to the charm. Gue is located in seclusion but the roads are nice and clear.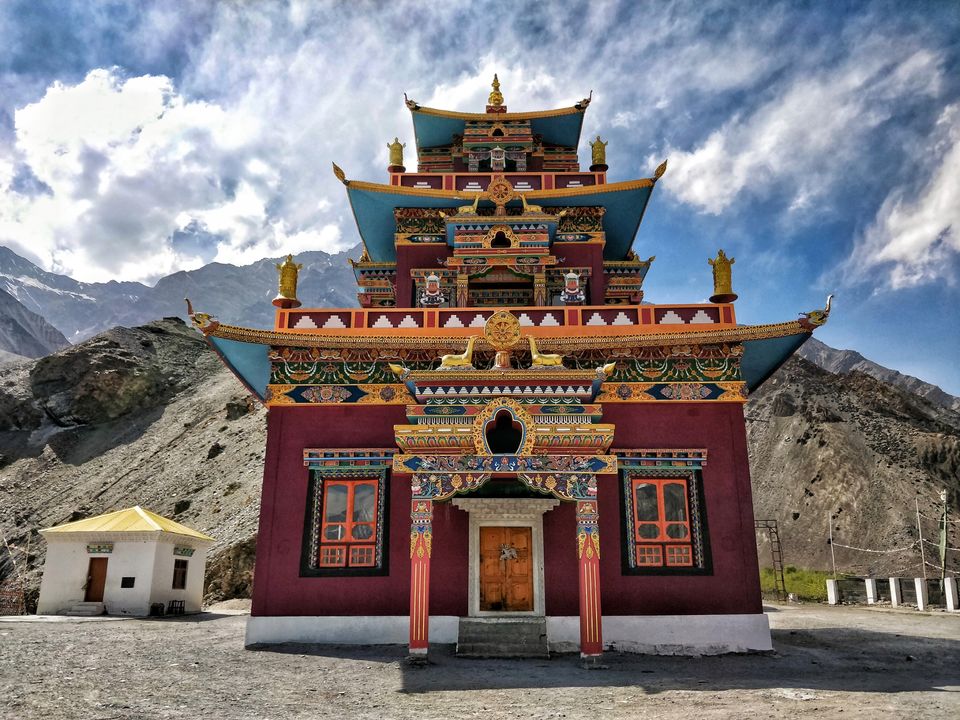 After a long, tiring but breathtakingly beautiful ride, we finally reached Kaza. When you enter the small town of Kaza, you can't help but notice the simplicity of the place. There's nothing too extravagant in the town, the hotels are cheap and the place is very inviting.
Between narrow streets, laden with hotels, homestays and cafes, there's a peaceful hustle bustle.
We checked into a hotel named Kunzum inn. It's the same place we stayed at the previous year. The rooms were clean and the staff very welcoming.
We now had 5 days to cover the parts of Spiti Valley. I will write about this in another installment.
For any queries, details and help, you can DM me on Instagram : sahiltct
Check out our blog: twometaltourists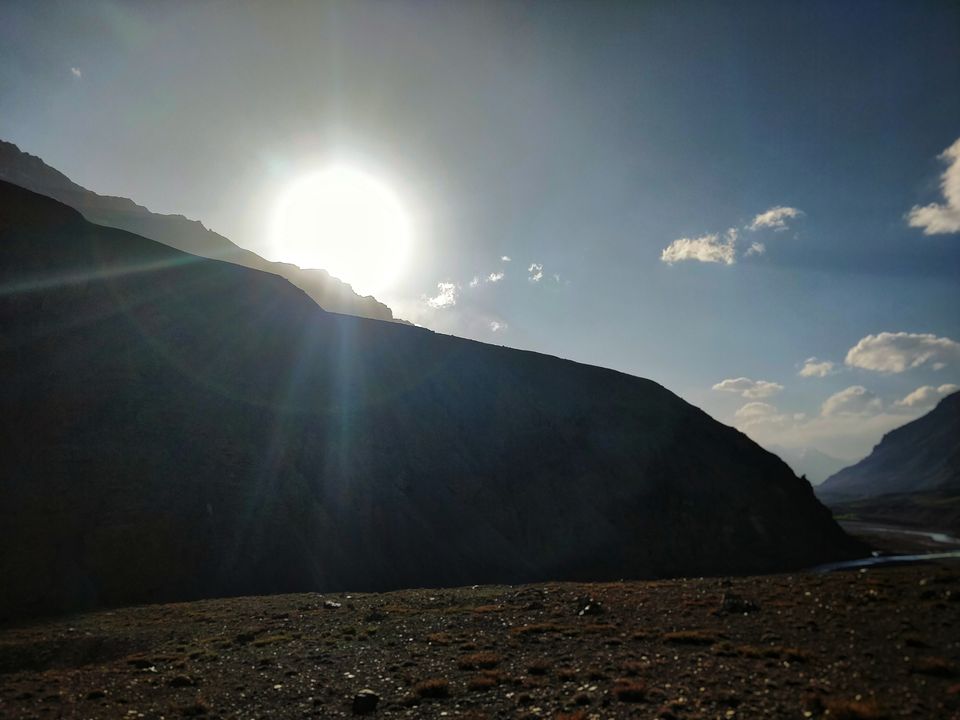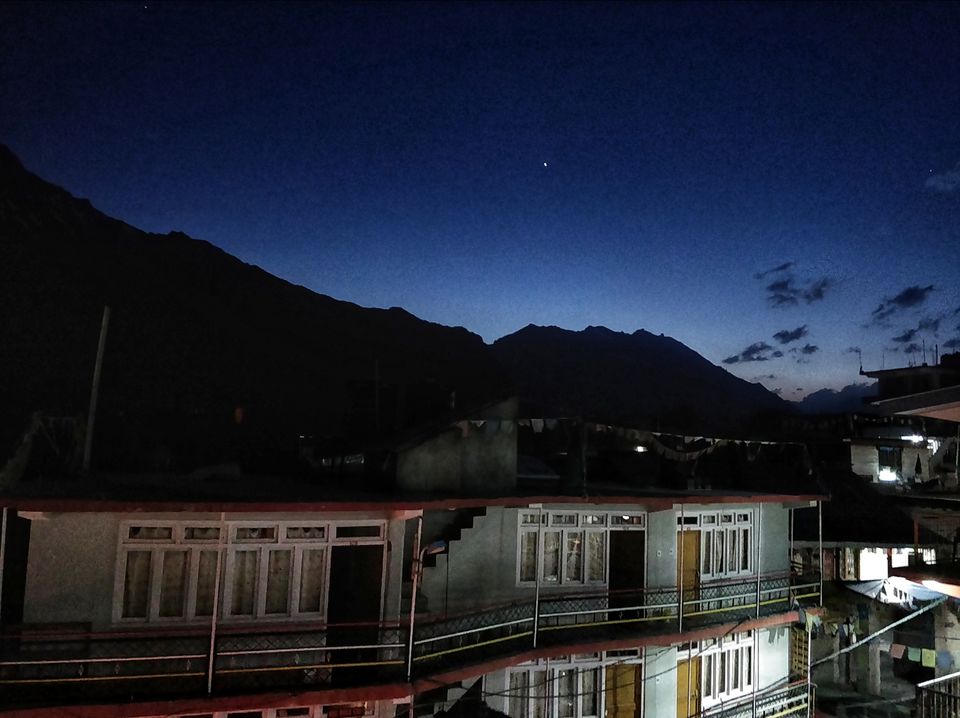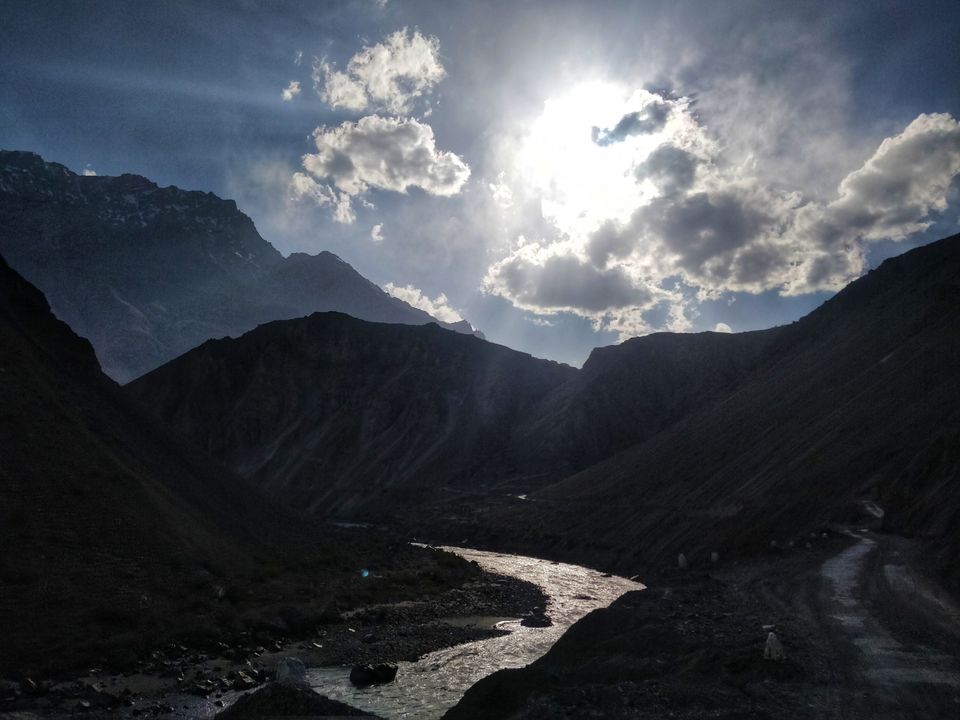 Frequent Searches Leading To This Page:-
delhi to kaza distance, getaways from delhi, delhi to kinnaur by road, road trip from delhi to kinnaur, road trip from delhi to kinnaur