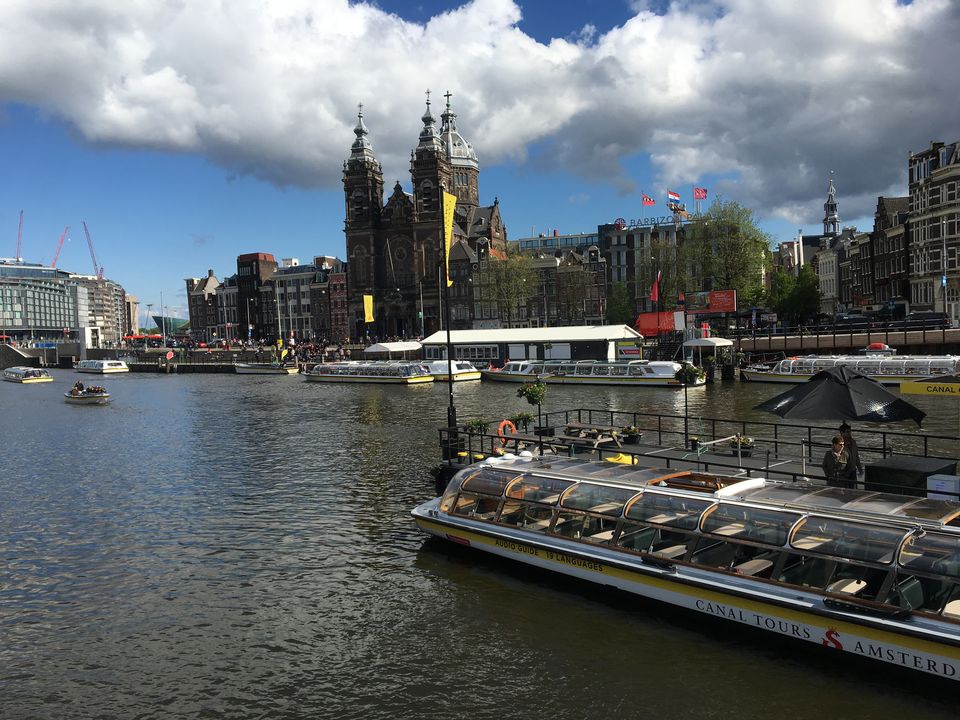 Amsterdam, as is known as marijuana hub by some, but for me I will call it 'City of bike' and 'City of canals'
If you are a bike lover, just pick up of bike and rents are very nominal. My personal recommendation is pick up a bike and a book and just enjoy the city.
Day 1 – If you are all gaga about the Red Alert area, visit the place and there are some prominent shops for space muffins, enjoy the feel and sit beside the canal. There are multiple canals, you can choose the empty one if you love solace or you can go and hang out with fun loving pubs at the canal side. There is something for everyone ????
Day 2 - Next day you can go to Dam square and visit Heineken experience center. This is amazing experience. Note – book ticket online, to save few euros. They take you through the complete journey of making the beer and how it all started. You can relish the glass of beer at the end of the tour to quench your thirst. There is also a small pub, where you end your tour and collect souvenirs.
On the same you can also cover the Rijksmuseum, this museum has some amazing masterpieces for art. After the wonderful experience, you can relax outside the museum. There are chairs around and in center there is fountain. The best part of the fountain is that, you can enter, have fun inside and then one end of the fountain opens and you can step out.On the other end, there is beautiful garden you can relish the lilies, it marvelous around the month of May June
Across the road there is a water body, where you can sit and relax on the bright sunny day.
Day 3 – You can plan a visit to lilies garden. It's a huge garden and the colors in the blossoming garden will leave you mesmerized.
Some information on local travel – Use NS application to plan your travel and get information on bus and trains.
You can buy pass for duration of the visit and save time in buying tickets.
Hope you enjoy your trip and get high on actual beauty ????