Bihar, a North Eastern state of India is home to Bodh Gaya which is a pilgrimage centre of the greatest importance for followers of Buddhism. For Buddhists, this temple is the equivalent of Mecca for Muslims or The Temple Mount for Jews. Thousands of pilgrims from far and wide arrive here year after year to study, pray, and meditate. You will experience an ambience of small-town hustle, backpacker comforts, and monastic tranquility when you visit Bodh Gaya. You cannot miss the underpinning of intense devotion that makes the entire experience intriguing.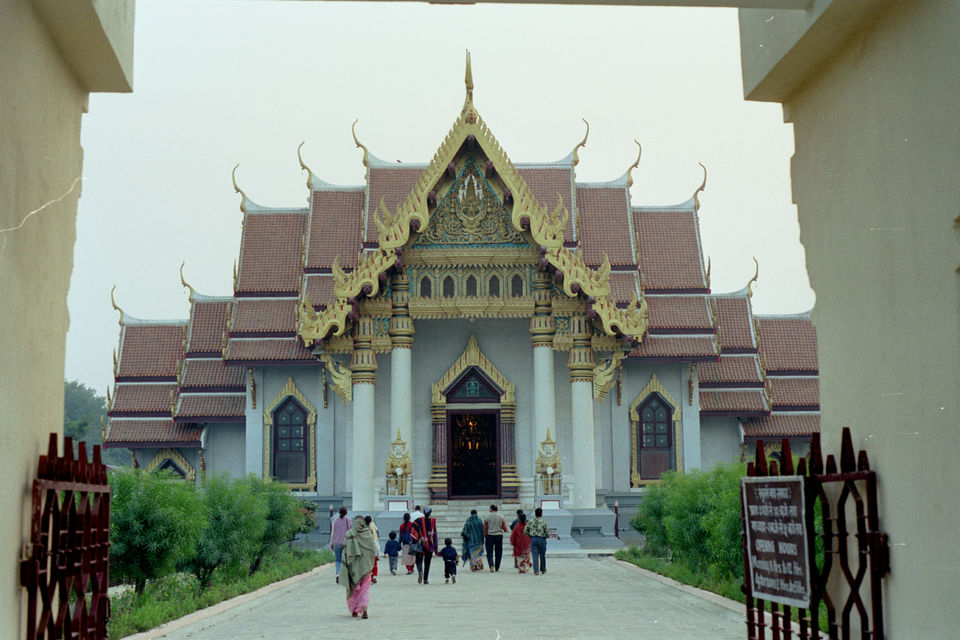 In the 6th century B.C. Prince Siddhartha renounced everything including his throne, wife, son, and reached Gaya. He received enlightenment under a Peepal tree and became Lord Buddha. In the 3rd century B.C. emperor Asoka initiated the building of Stupa. The present-day temple was completed during the reign of Gupta kings in the 7th century A.D.
In the course of time, the place where Lord Buddha meditated came to be known as Bodhgaya or Mahabodhi and is reckoned as the holiest shrine for Buddhists. The Mahabodhi temple sits on the banks of the river Niranjana. The temple complex is set in the midst of a beautiful garden, and the town itself is dotted with many temples and monasteries built by Buddhist communities across the globe.
You can also witness the Bodhi Tree which is the seat where Lord Buddha received enlightenment. The peepal tree standing there today is regarded as the oldest tree under the Sun with a written history. There is also a 64-foot statue of Lord Buddha sitting on a lotus in the open air. Some 12,000 masons are reported to have worked relentlessly for as long as seven years to complete the statue which is made up of a mix of red granite and sandstone blocks.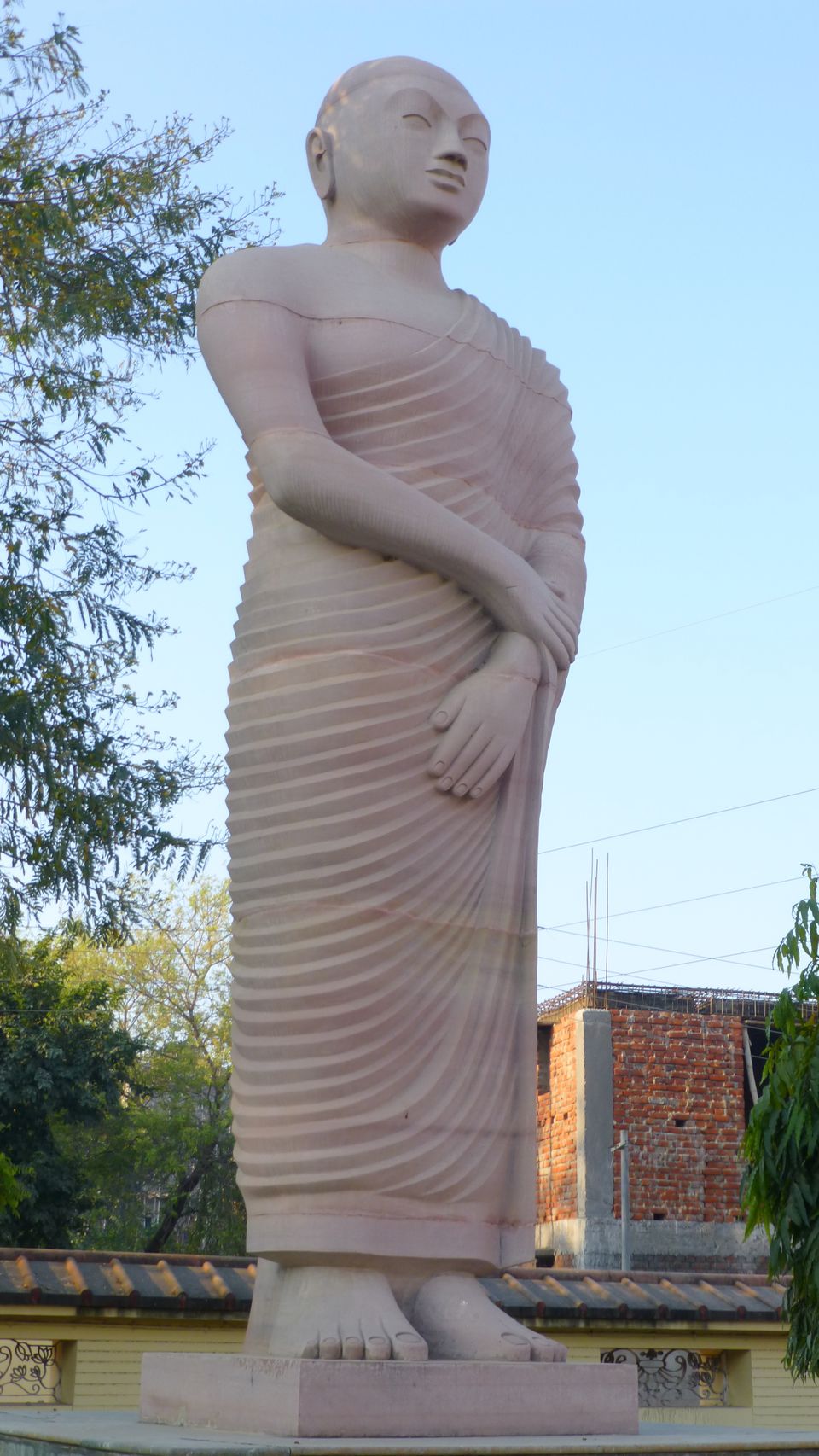 Muchalinda Lake houses a temple complex with sculptures depicting the act of Buddha in meditation being protected by snake king Muchalinda during a severe storm. There is also a Japanese Buddhist temple which is reckoned as a nice place for visitors keen on meditation and seeking Lord Buddha's blessings. Inscriptions in Chinese language and 3 Buddha statues make up the hallmark of the temple.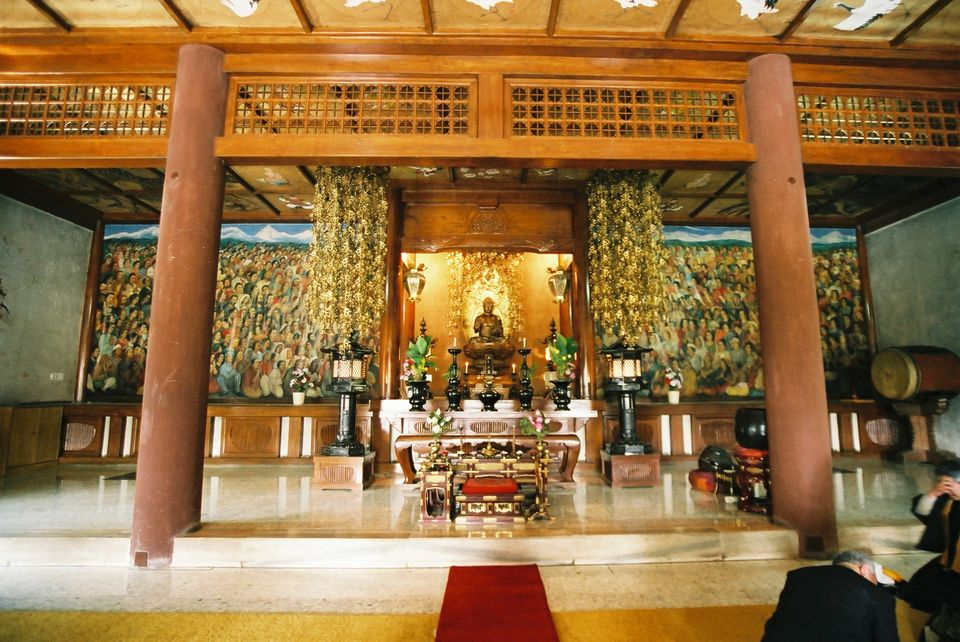 Prior to his receiving enlightenment, Lord Buddha (as prince Siddhartha) meditated in Dungeswari hills for as long as six years. For visitors having difficulty walking uphill, bikes can be hired. For the history lovers, the Archaeological Society of India maintains a museum to preserve the valuable antiques and sculptures. It is open on all days other than Fridays and national holidays.
Most of Bodh Gaya can be explored on foot with no particular support from guides. Mobile phones and footwear are not allowed inside many of the temples. Cameras not being a part of your cell phone are allowed with a priced ticket. Video cameras attract a higher priced ticket. For some shopping and buying souvenirs, the Tibetan Refugee Market is the perfect destination.
You can visit Bodh Gaya all around the year, but the best time to visit is from October to March. We suggest you book a cab from Patna to Gaya. During this period, several monks visit Bodh Gaya including the Dalai Lama himself who is present for some time in December and January. Gaya, at a distance of about 17 kilometres is the nearest airport. You can also reach Gaya railway station about 16 kilometres away from Bodh Gaya by train from different parts of India. You can take an auto or taxi from the train station to Bodh Gaya.

Happy Vacationing!