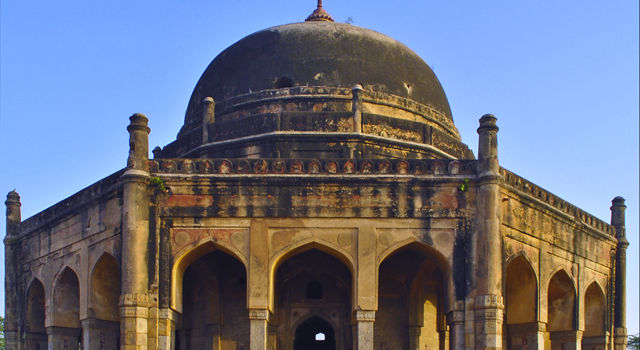 Hi guys i am back to writing at tripoto. Well it had been a little long time since i last published a trip.Well paucity of time and other schedules.But now i am back doing what i like .
Well just take a look at the picture above and guess its name and place. Cant guess in one go. i know even i was unaware of its existence until i read about it. This tomb is situated right in the heart of India in our capital Delhi.This is Adham khan's tomb. Does the name strike anything. He was Akbar's half brother the son of his nurse Maham Anga.Adham Khan was a minsiter in akbar's court , however he was thrown off the agra fort for killing one of Akbar's favourite minister's.
When Maham anga died of her son's grief, Akbar commissioned the building of this tomb.The tomb lies north of qutab minar and even though it is a mughal structure yet its shape is non mughal /Some say Abkar deliberately created it this was to identify it as a traitor's tomb. Well who knows what the exact truth is but the tomb stands like that.
I have myself not had the chance to visit this but if you can do try visiting this. We all visit the known and the magnificient tombs and monuments and palaces, but sometimes the visit to these forgotten tombs take you back to the historical era, give you the same feeling of being in an era gone by.
Amidts the midst of this hustling and bustling city their are few places where one can relive its history , even in a simple tomb like this one.,peaceful momemts even though for a few minutes or for a shorter time .
Just pay a visit and see the difference and let me know I will also soon.Together we may give life to these standing forgotten monuments.