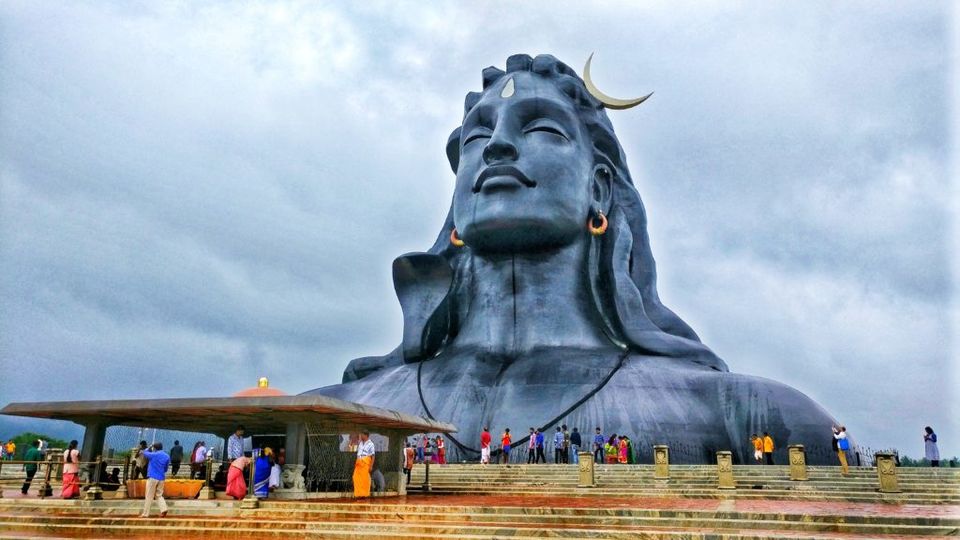 I want to be a traveller not a tourist. My aim is not to stay in luxury resorts, plan tour with the help of guides or use there vehicles to go for sightseeing. Neither I want to go to the souvenir shops and buy stuffs as a remembrance to keep in my showcase at home. I want to feel the beauty of each and every place I will be able to travel. My aim is to collect those memories which are self explainable to people who look at them.
I got a chance to travel to Coimbatore, Tamil Nadu with my colleagues for an official purpose. Whenever i get a chance to travel I do a lot of home work in planning my trip so that I get an ample amount of time to go around. This time also I did the same. But the schedule was so hectic that I did not even get time to visit even the nearest mall. My disappointment and frustration was taking a toll as my tenure at Coimbatore was about to end and the plans I so far made were failing.
It was the second last day of my stay, luckily a Sunday. We got a day off and decided to go for an outing. I packed my backpack and left my room early in the morning. Generally I travel solo but this time four of my colleagues joined me. One of them managed a local friend's car for the trip. He asked me to drive and I agreed. While driving to the petrol pump we discussed our plan for the day. We had a short span of time with us, so decided to visit the famous places.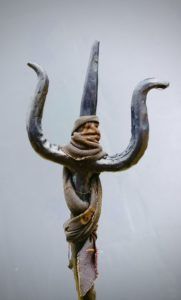 On top of our list was the Adiyogi, a huge 112 feet bust sculpture of lord Shiva made by Isha foundation. It is designed by Sadhguru Jaggi Vasudev promoting and inspiriting Yoga. I wanted to see this place for two reasons, one I am a biggest fan of Lord Shiva and secondly this place was in news as it was recently inaugurated by our honourable Prime Minister Mr Narendra Modi on 24 Feb 2017 on the occasion of Maha Shivratri. It was almost 30 km away from our place so we started our journey without wasting any time.
Within any city in India you will find a heavy traffic in the morning and evening hours. We were lucky as it was a Sunday and we started a bit early. Adiyogi is located in the outskirts of Coimbatore so the aim was to leave the city at the earliest without getting struck in traffic. As we left the city, i started to enjoy the driving. The view was fantastic as it was date palm trees, coconut trees and fields all around after around one and half hours of drive we reached our destination we reached there.
The Sculpture
The sculpture was so big that it was visible from quite a distance. I got amazed to see the view in front of me. Suddenly the photographer inside me woke up. I stopped the car pulled my phone out from the dashboard and captured that beauty. It was like a perfect landscape for me, bare land with only one tree and the sculpture was visible from there. We moved closer to the sculpture towards the car parking. They have made cemented roads from parking till Adiyogi. I walked towards the information board near the sculpture with curiosity.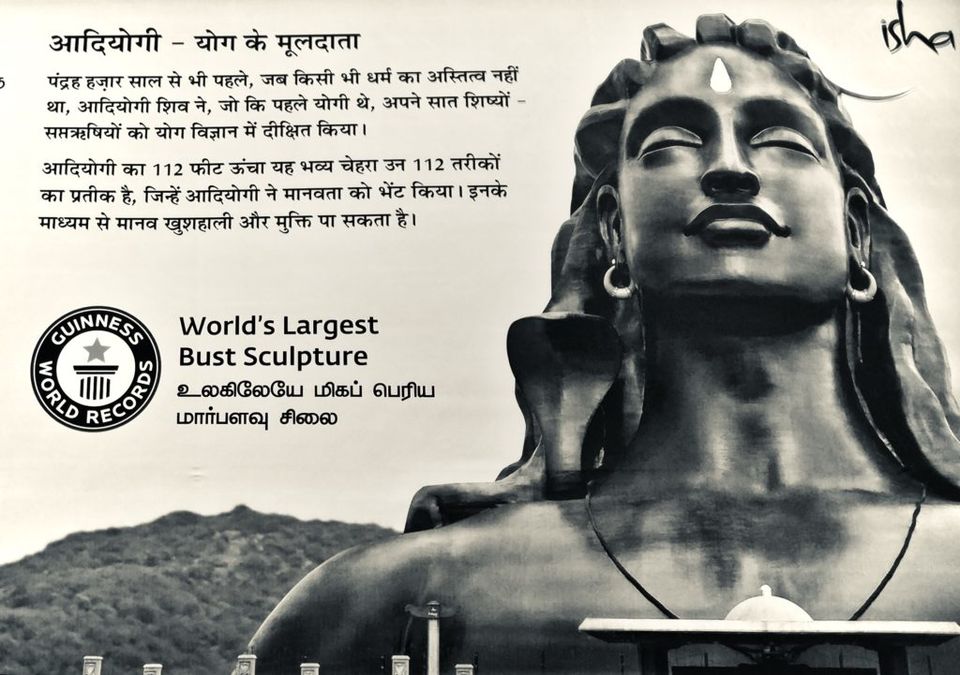 The sculpture has its name recorded in the Guinness World Records as Worlds Largest Bust Sculpture. Its is so perfectly built that one can feel the efforts put in by the construction workers after looking at the features of sculpture. It took years of hard work in cutting, bending and welding of metallic sheets. There was a temple built in front of the sculpture. The prayers and chants from the temple were filling the environment with purity and positivity. It was one of the devastating experience so far.
HOW TO REACH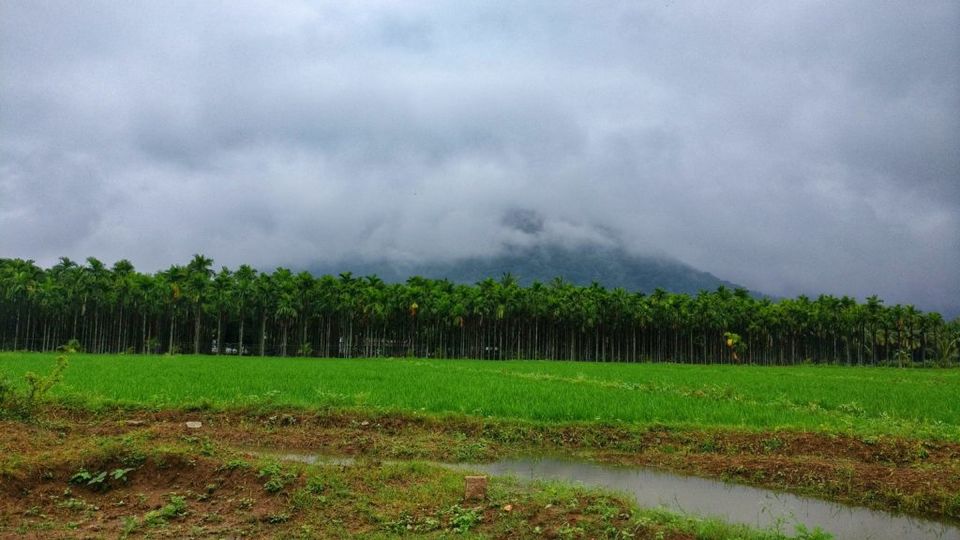 Adiyogi is located in the outskirts of Coimbatore. It is about 30 km away from the city.
By Bus
It will take 40 to 45min depending upon the traffic by state transport bus no. 14D from Coimbatore railway station. The fare is just Rs14. Isha Yoga Centre/Adiyogi is the last destination of the bus. Return buses are also available from the bus stop. All you need to do is adhere to the timings written on a board outside the bus stop.
By Taxi
Online cabs like Ola, Uber, Red Taxi etc. are also available for Adiyogi. Journey by taxi will cost you around Rs 200 to Rs300 for one side travel.
WHERE TO STAY
Many budget hotels are available near Coimbatore railway station in 500 to 1000 bucks or else one can stay in Isha Cottages at Isha Yoga Centre under the range of Rs 500 to 1500.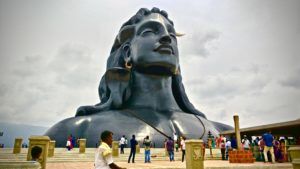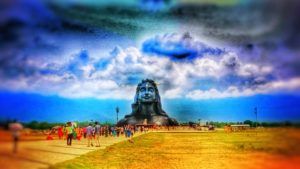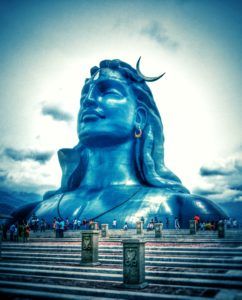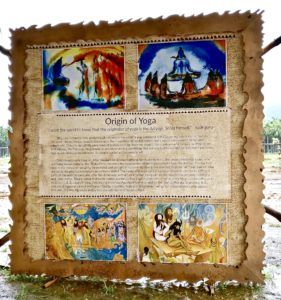 If there is anything I forgot to add or reviews and suggestions you want to give, please write down in the comment section below.
#adiyogi #shiva #sculpture #ishafoundation #ishayoga #yoga