PASSION
Aleko Africa Tours and inspiration originated in early 2010 whilst on safari, sitting around a camp fire one night gazing at the stars. From humble beginnings and a deep rooted passion for Africa's wildlife and scenic beauty, our dream was to share this passion with the world.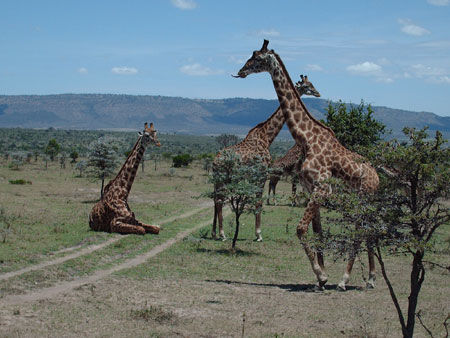 Today, Aleko Africa Tours is based in Kenya and continues to share this passion, delivering special bush safaris, scenic and self-drive tours since 2012 at the top safari destinations Africa has to offer. 
COMMITMENT
We simplify the process to ensure you have the best experience in Africa however luxurious, rustic or adventurous. The safaris and tours that we arrange are handpicked based on our personal experiences and identification of quality areas.
Our commitment is to deliver special packages for different budgets throughout our selection of tours. We can guide and plan your trip to Africa within your comfort level, whilst ensuring acceptable standards of quality.
GUARANTEE
With each tour and detailed itinerary, we will quote the best possible rate in line with your budget and requirements. Our quotations are up to date and specific; you won't get any hidden costs on items not specified in the itineraries that we arrange.  Our selected partners in Africa are as committed to assuring the best possible service, quality and quoted rate for your planned itinerary. We do not charge additional fees to create and arrange special tailor made itineraries, in fact, our pledge is to find the best rates for your planned itinerary and guarantee them.  

COMMUNICATION
Our friendly team of consultants is fluent in English as well as French and Arabic. We don't just plan amazing tours and safaris, we strive to understand your interests to ensure the itinerary we offer surpass your expectations and give you a memorable African adventure! Communication is one of the house rules and we welcome inquiries, questions and suggestions for more insight of how we can add value and arrange your special experience in Africa.
For bookings and reservations on our safari package kindly contact us on :
Miss Jayne Sessia
Tour consultant
Aleko Africa Safaris
Casaurina Business Complex, Casaurina Drive,
PO Box 546, Malindi-Kenya
Mobile: 0722 979 321 / 0722 488 900 / 0701 017 853
Email:info@alekoafricasafaris.com
www.alekoafricasafaris.com