The world's largest democracy, the seventh largest nation and home to 1.2 billion people. Appreciation for our beautiful country is often limited to these facts. But India is more than just complex numbers.
Here are some facts about India that are neither exaggerated nor fabricated. They will fill you with wonder for India's unique diversity and pride for maintaining that subtle calm in chaos.
1. The plate tectonics, which created the Himalayas are still happening, making the mountains grow 2 inches taller every year.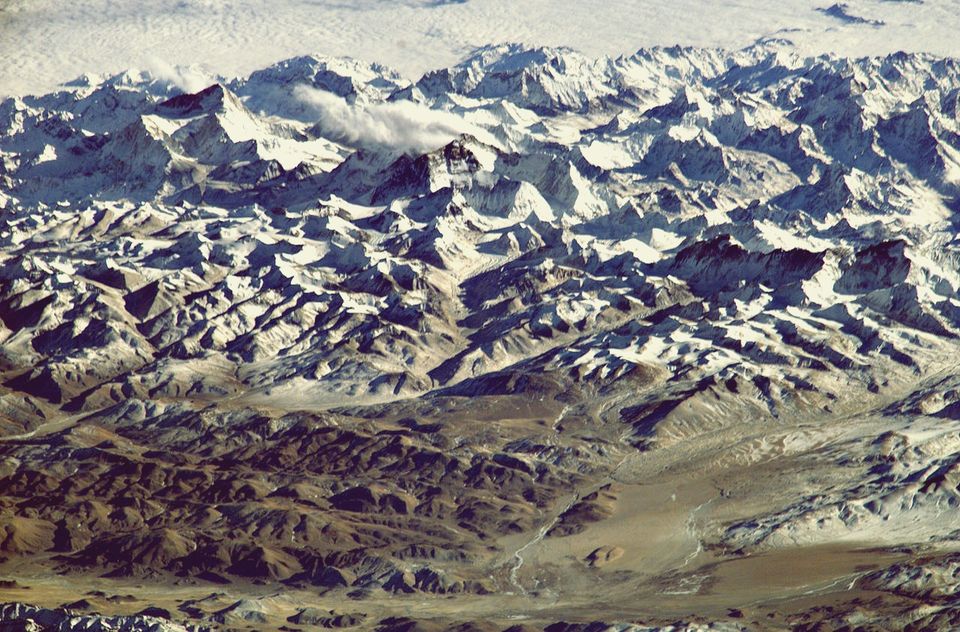 To get a real dose of the Himalayas check out: 8 Hardcore Treks In The Himalayas That Put The DARE Back In Daring.
2. The Kumbh Mela is the world's largest peaceful gathering.
Specifically the one in 2001, when on a single day 40 million people gathered on the bank of Ganges. This congregation was visible from space.
Find out more at The History of the Kumbh Mela.
3. Built at 8,000 ft above sea-level, the cricket ground in Chail was constructed in 1893 by levelling a hill. Since then it is the world's highest cricket ground!
Plan your trip to Chail here.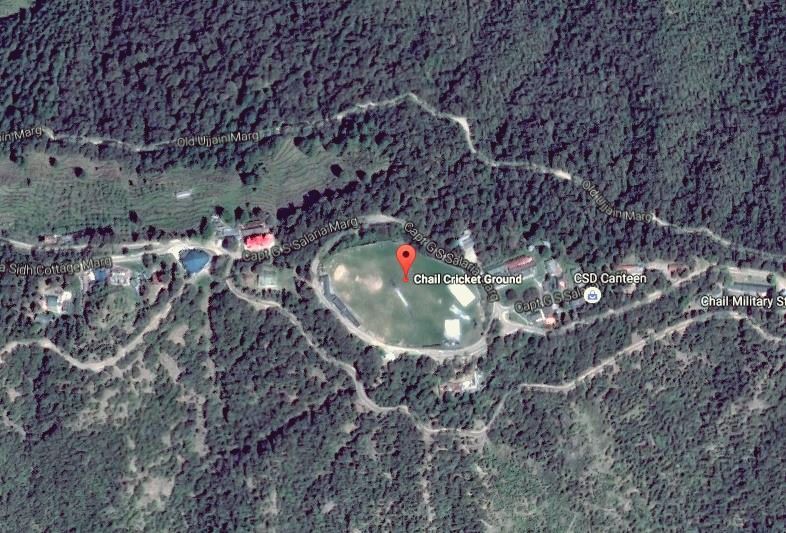 4. The highest post office in the world at 15,550 ft, is in the small village of Hikkim in Spiti Valley, Himachal Pradesh.
Operational since 1774, the Indian Postal Service has 154,866 post offices. 139,040 of them are in rural areas and only 15,826 are in urban areas. Including the extra departmental branch post offices, on an average there is a post office in India every 21 kilometres.
Read more about travelling to Spiti Valley here: S-P-I-T-I Complete Circuit Survival Guide.

5. Sanskrit, the language which gave birth to several languages around the world, is still spoken in many Indian villages everyday.
Check out this Bajaj Discover ad where they feature the village of Mattur. Some of the other villages are Hosahalli (Karnataka), Jhiri (Madhya Pradesh), Mohad (Madhya Pradesh) and Baghuwar (Madhya Pradesh).
Take the time to explore Madhya Pradesh. Read 10 Reasons Why Madhya Pradesh Should Be At The Top Of Every Indian Travellers' Bucket List.
6. The first use of diamonds dates back to 6,000 years in India, when they were only found in the alluvial deposits in Guntur and Krishna district. They weren't found in Brazil till 1725.
The world's greatest diamonds, Daria-i-Noor, Noor-ul-Ain, Koh-i-Noor, Hope Diamond, Princie Diamond and Regent Diamond were found in the Kollur Mine of Guntur. How many of them are in India? Zero!
Golconda Fort was the centre of all diamond trade. Read more about it at Golconda Fort, the real Hyderabadi pearl.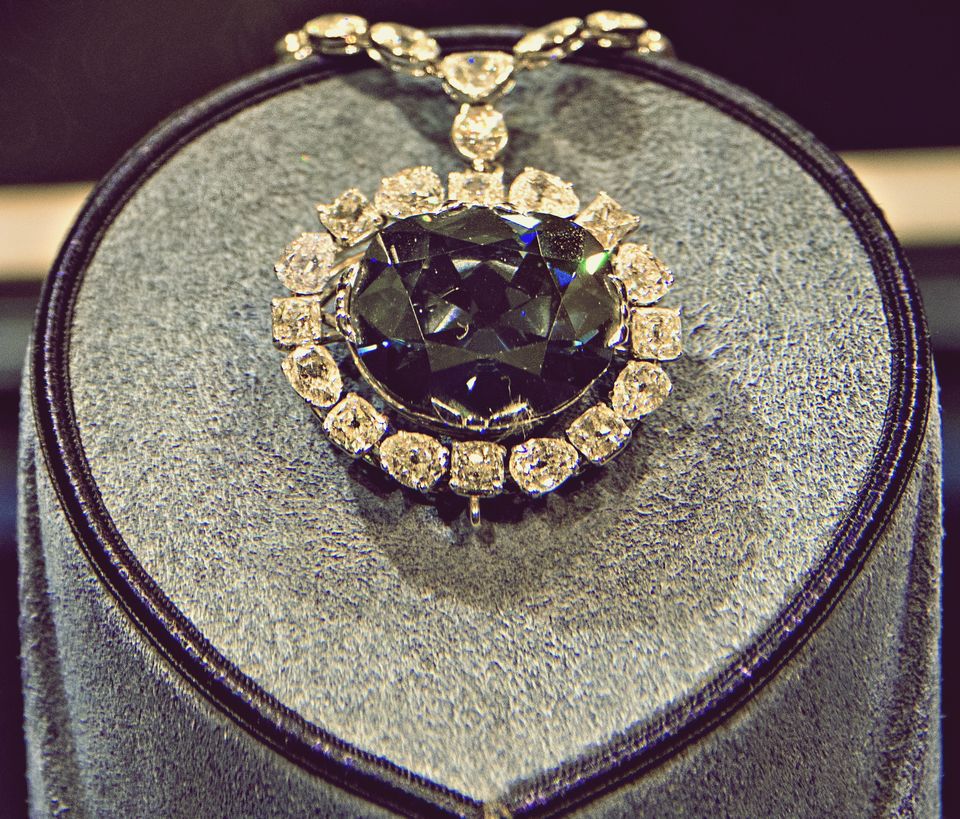 7. The Bailey Bridge connecting Dras and Suru rivers is the highest bridge in the world at 18,379 ft. Built by the Indian Army in 1982, it is a lifeline for armed forces and locals from isolated villages.
Take a road trip to Ladakh to pass the Bailey Bridge. Check out New Delhi to Srinagar to Pangong Lake (Leh/Ladakh) to Manali to New Delhi in 5 days (INR 15000/-).
8. Mumbai is a city of seven islands!
Mumbai as you see it today, only came into existence in 1784 – when it was coalesced into a single mass by the engineer Hornby Vellard. Before that, it was an archipelago of seven islands – Parel, Mazagaon, Mahim, Colaba, Worli, Old Woman's Island (also known as Little Colaba) and Bombay Island.
Check out: 9 Fun And Almost Free Things To Do In Mumbai With Your Friends.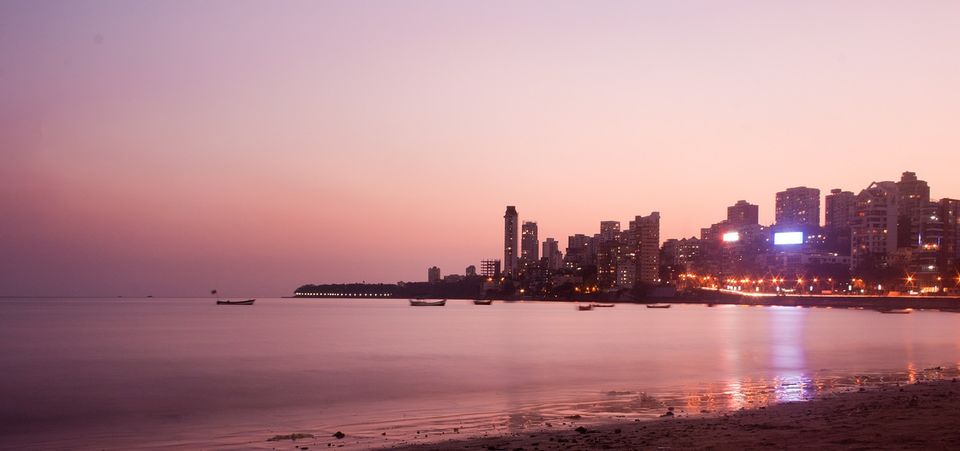 9. Varanasi is the oldest continuously inhabited city in central Asia. The earliest known settlements date back to 1900 BCE.
Here are 20 Reasons why Varanasi should be on your wishlist.
10. 22% (that's 1.6 billion people) of the world follows religions born in India.
Hinduism is known as the oldest religion in the world. It has been in existence for over 2,600 years and is still going strong. Sikhism was founded by Guru Nanak in 16th century to guide people into a life of selfless serving and communal harmony. Jainism, a religion of non-violence dates back to 600 BCE, originating in Gujarat. Buddhism is a way of life and liberation paved by Siddhārtha Gautama (born and raised in Bihar) over 3,000 years ago.
Explore the town of Tibetan Buddhists, Dharamshala: The Little Tibet.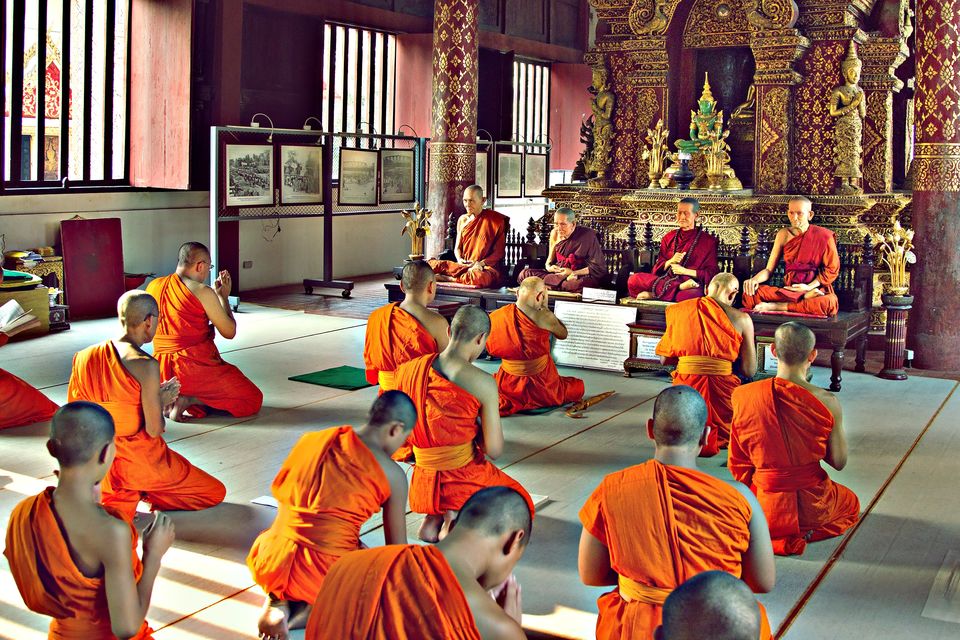 11. The number of people travelling in the Indian Railways everyday is equal to the population of Australia (more than 23 million).
Check out 10 Train Journeys From Delhi Under 10 hrs To 10 Places That Need To Be On Your Getaway Bucket-list.
12. There are many communities in India that still practice polyandry (one woman marrying more than one man).
Some communities known to still follow polyandry are in Har ki Dun Valley of Uttarakhand (women here have complete authority over marital decisions and enjoy a freedom not known in many modern cultures), Jaunsar Bawar area near Mussoorie, Kinnaur district of Himachal, Toda people of Nilgiri Hills, Khasa of Dehradun, Gallong of Arunachal Pradesh, the Mala Madessar, the Mavilan, etc. of Kerala.
Discover the culture of Kinnaur, check out Exploring Kinnaur in the Trans-Himalaya.
13.The Edicts of Ashoka (200 BCE) are known to be the very first declaration of Human Rights. His emissaries traveled as far as the Hellenistic kingdoms of the Mediterranean and the empires of North Africa, to spread the message of Buddhism throughout the word.
Visit the Buddhist stupas built by Ashoka, Sanchi: Stupa, Antiquity, Enlightenment.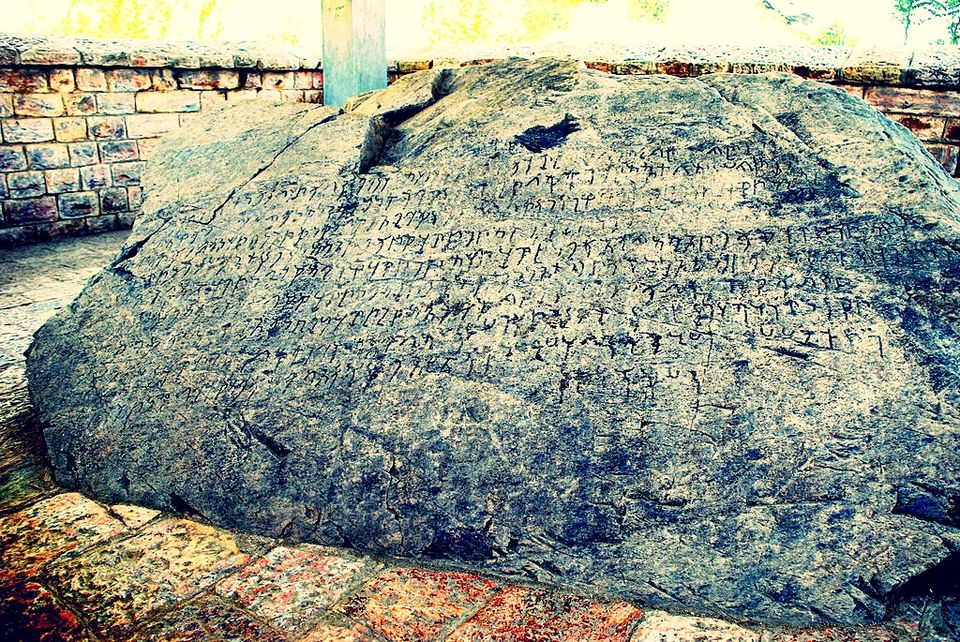 14. The Howrah Bridge does not have any nuts and bolts. The entire structure is riveted together consuming 26,500 tons of steel and a high tensile alloy, Tiscrom, supplied by Tata Steel in 1942.
Visit the best bridges of Asia, read Discovering Bridges: My short trip to S.E. Asia.