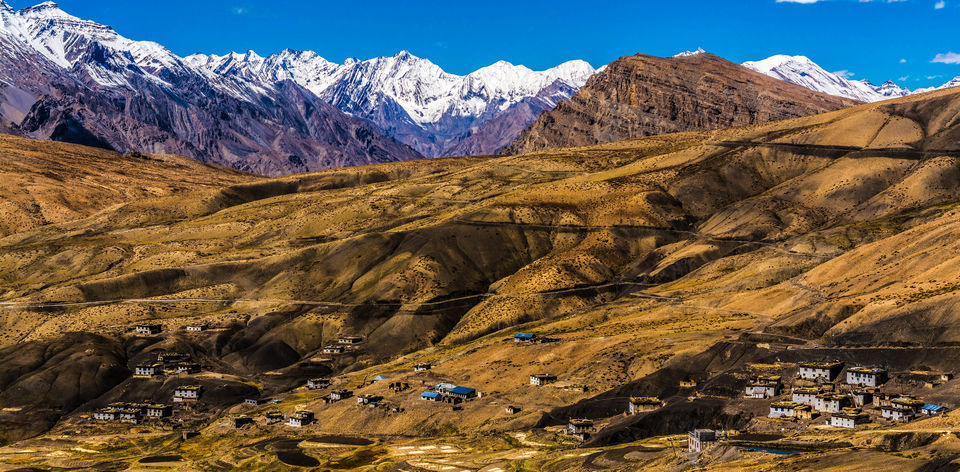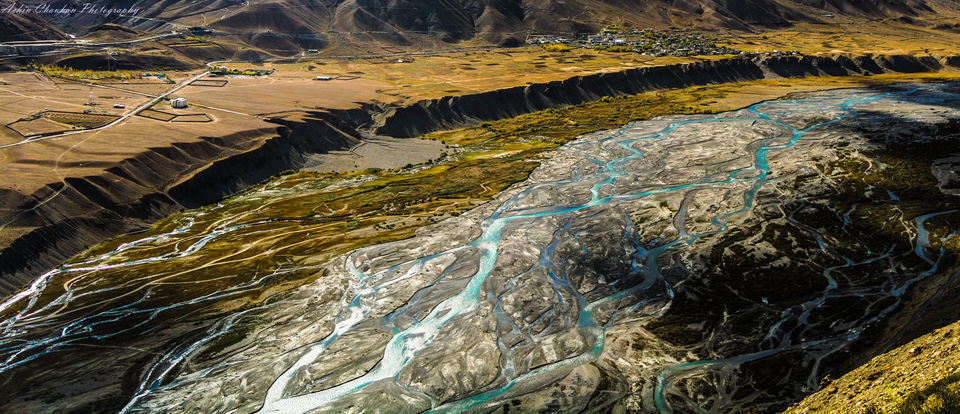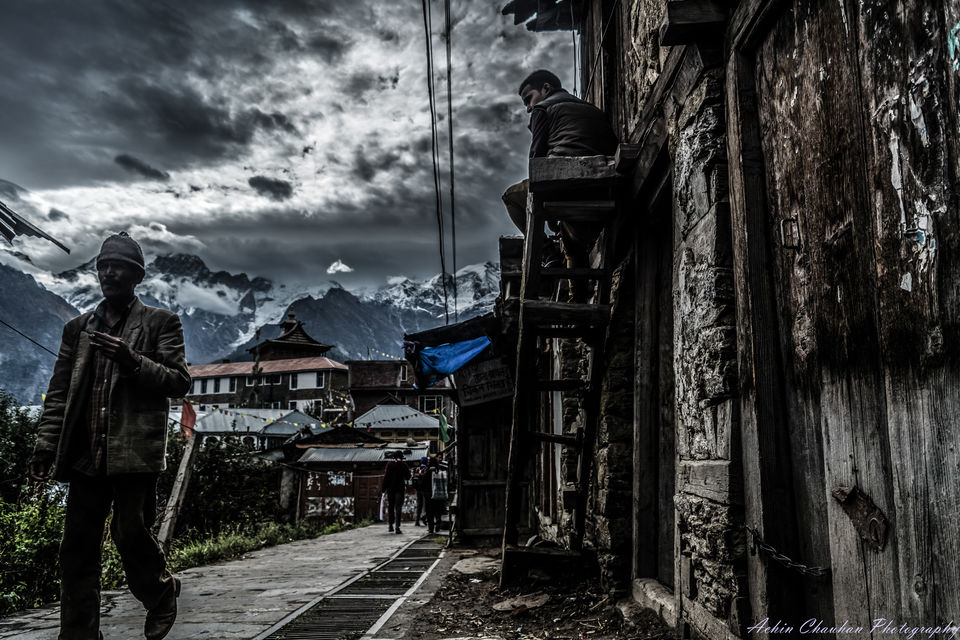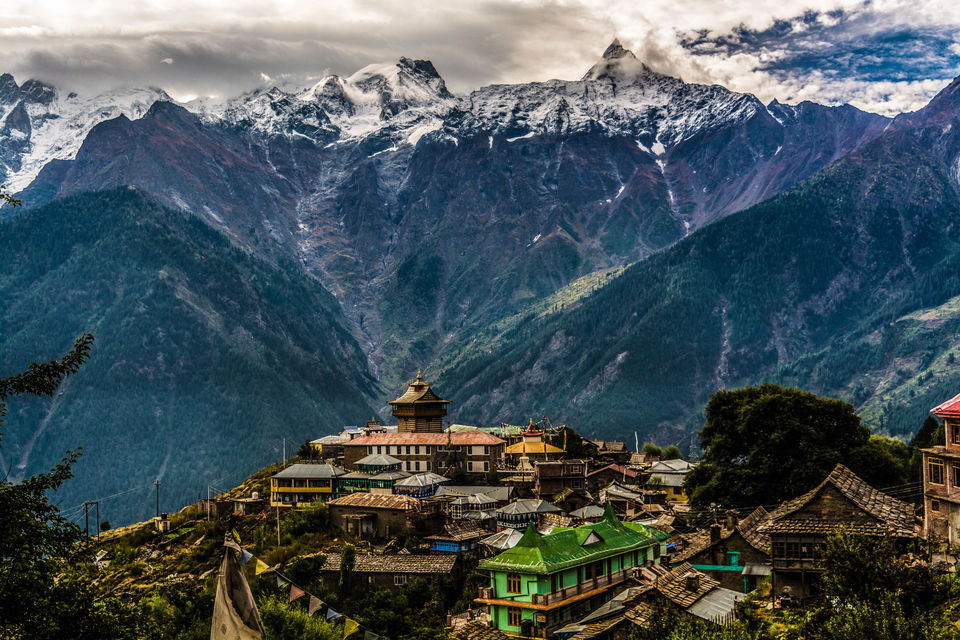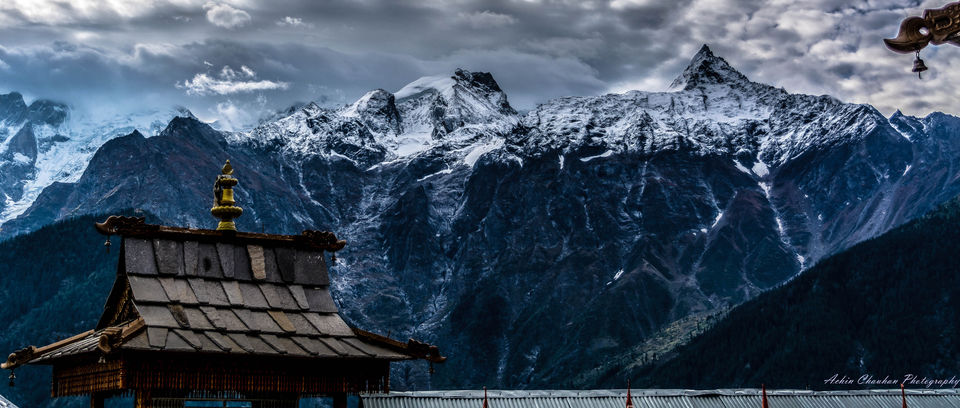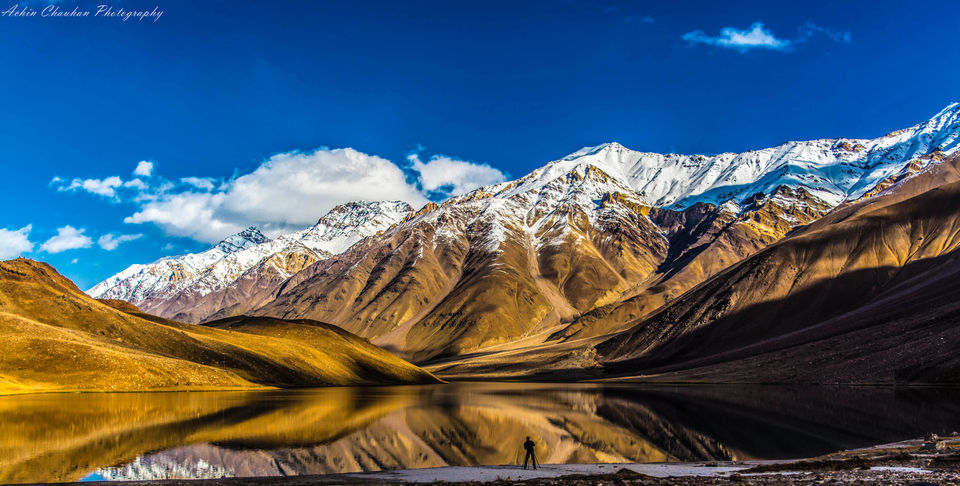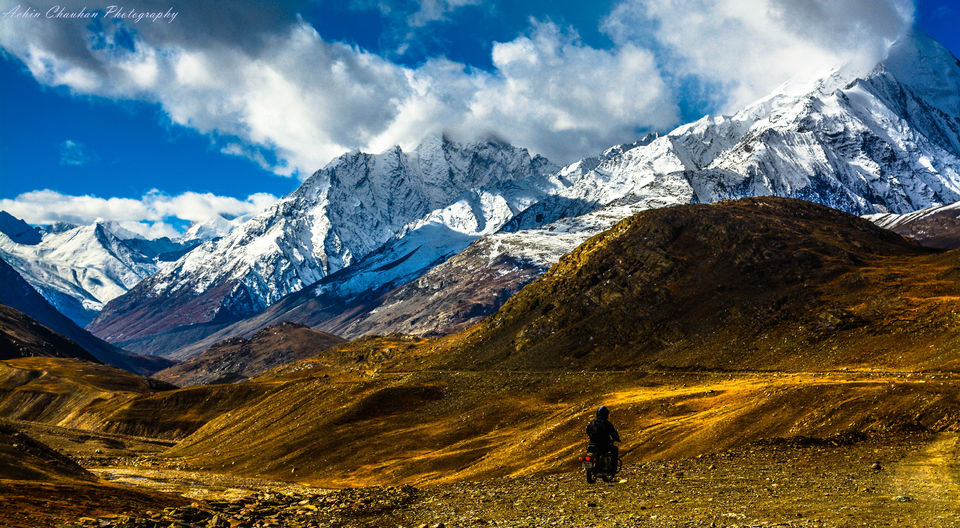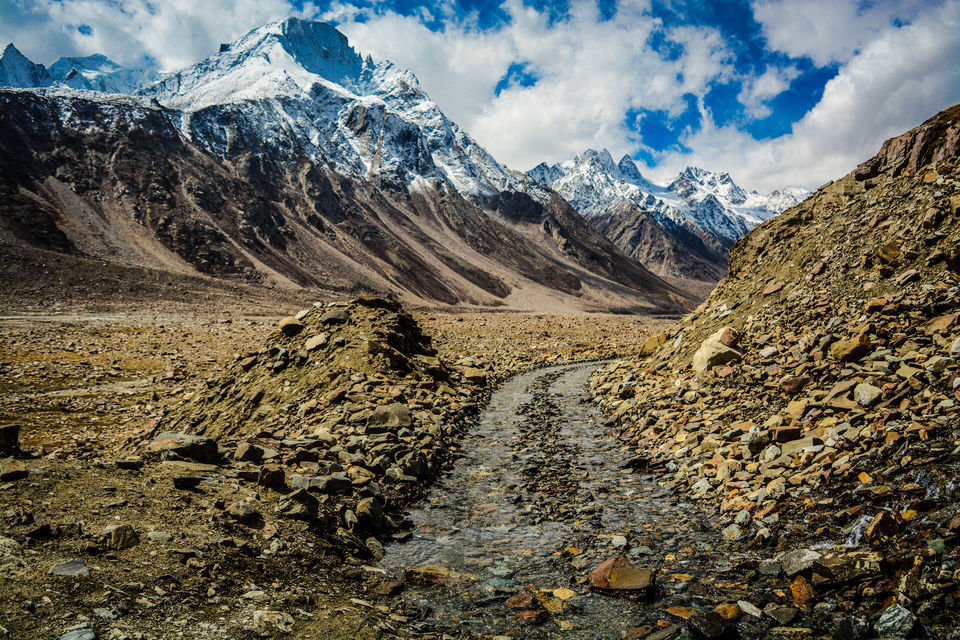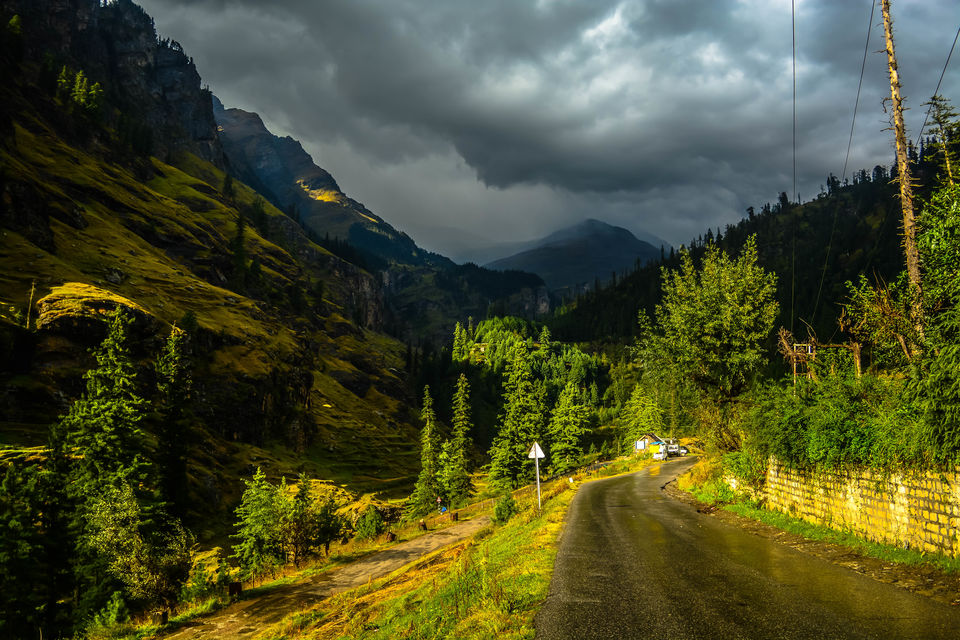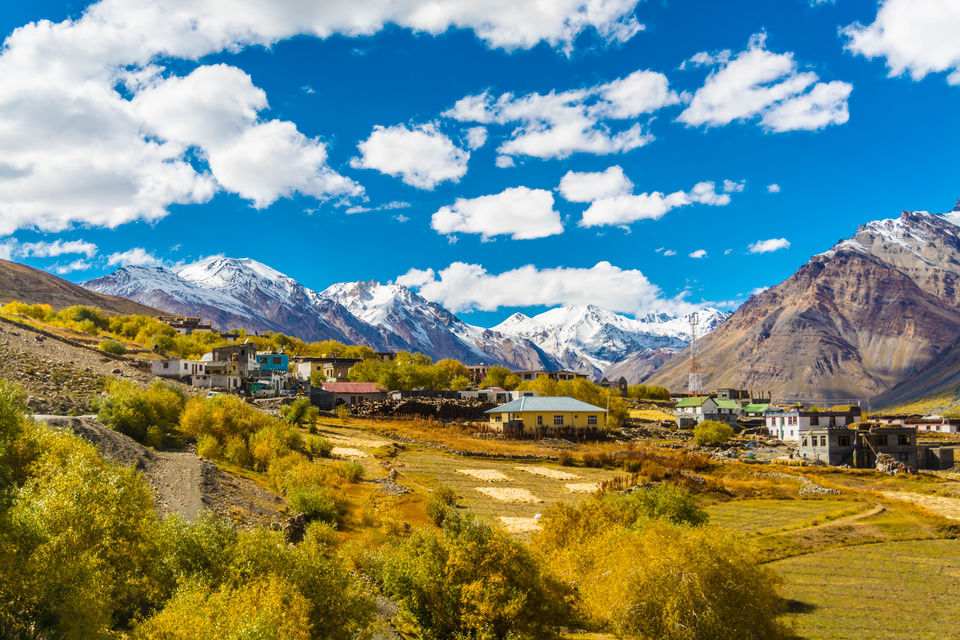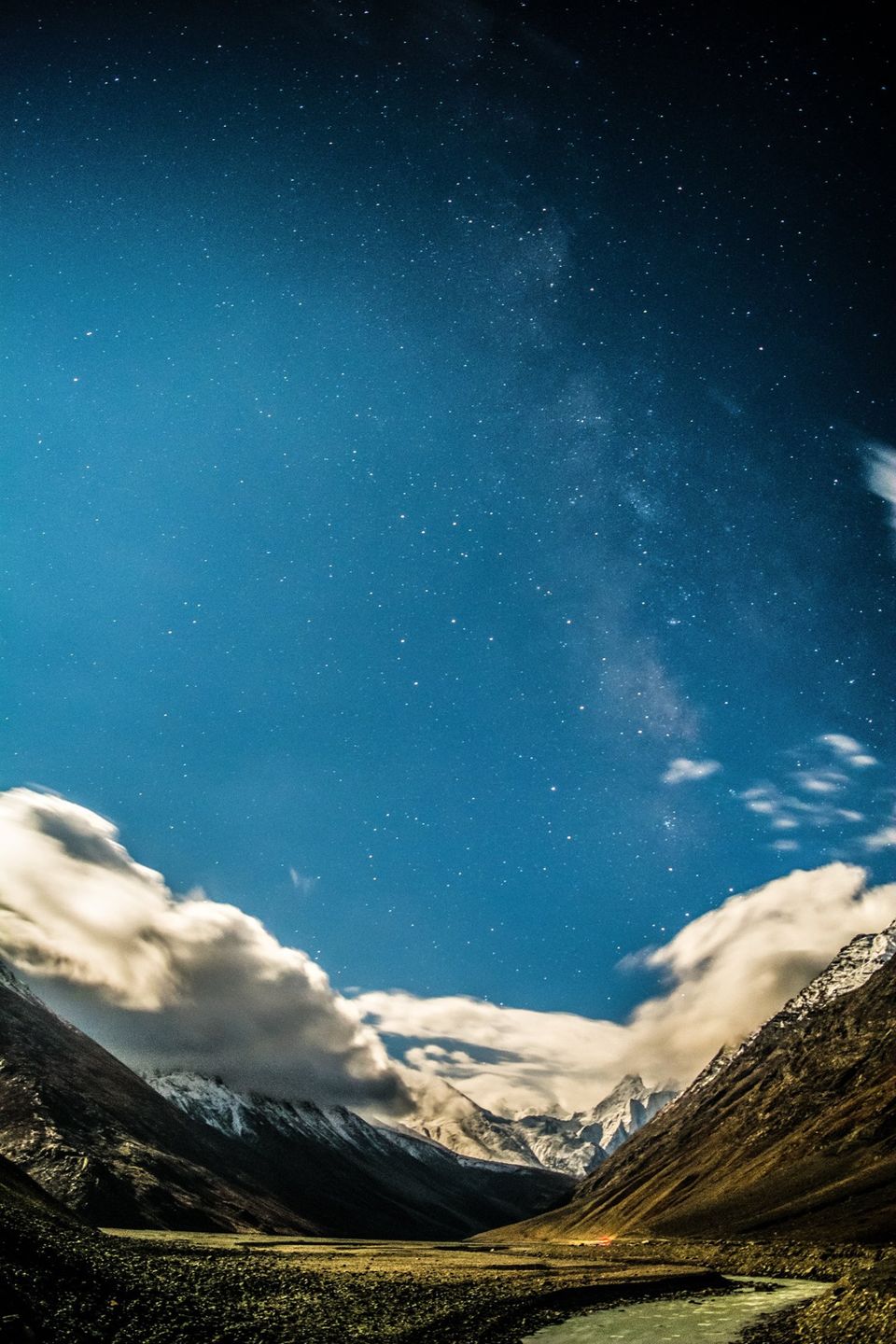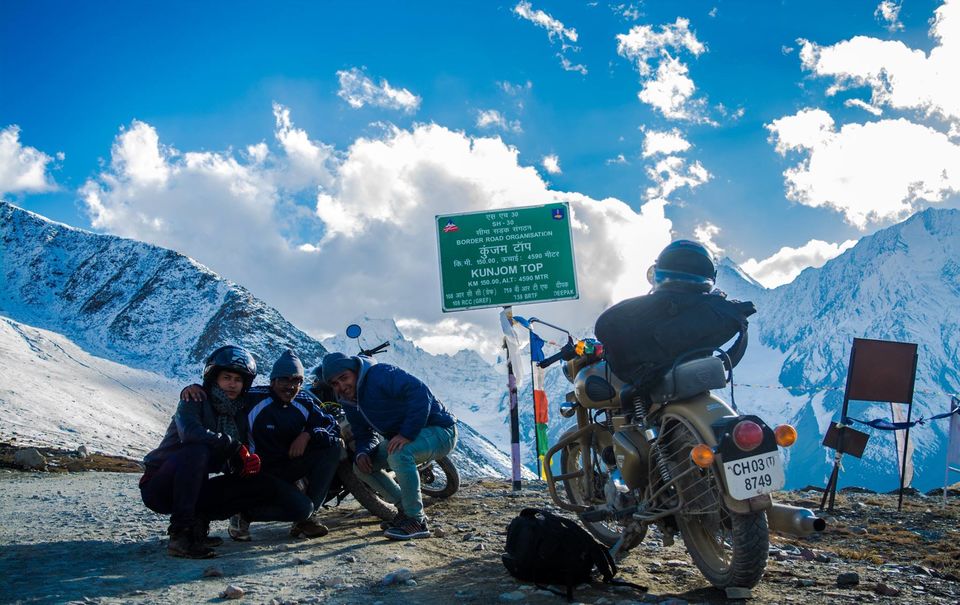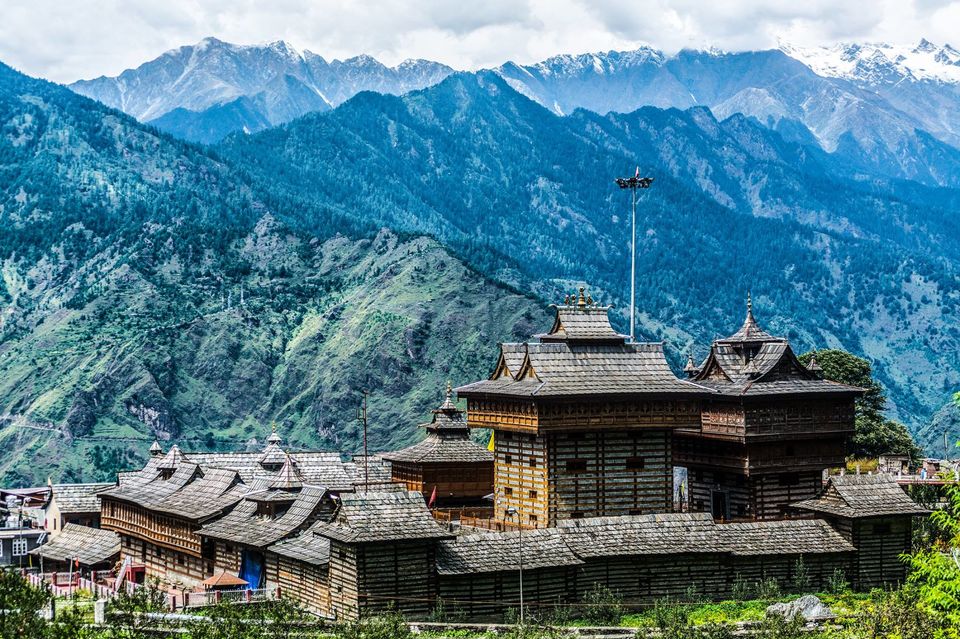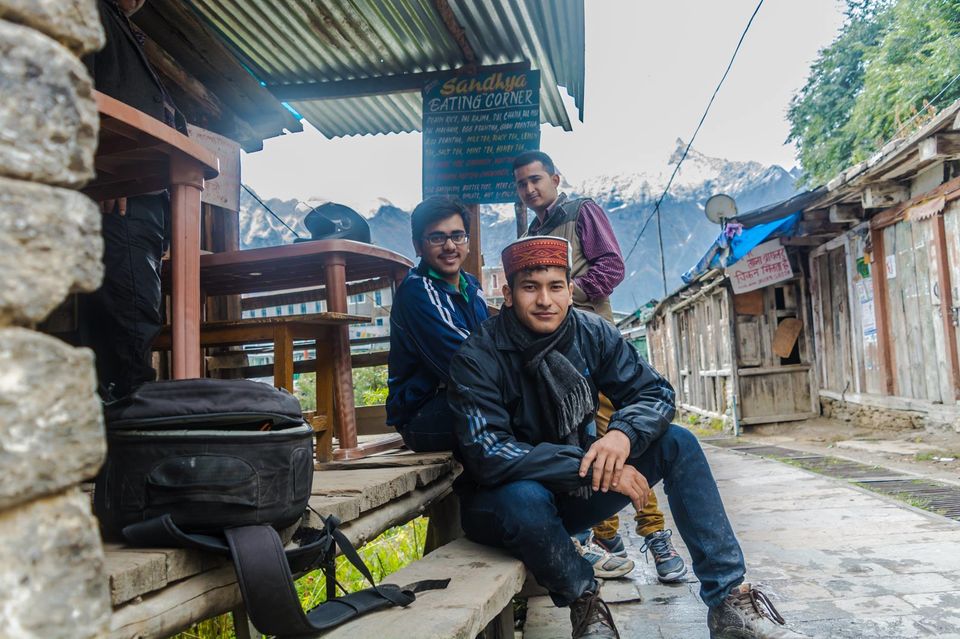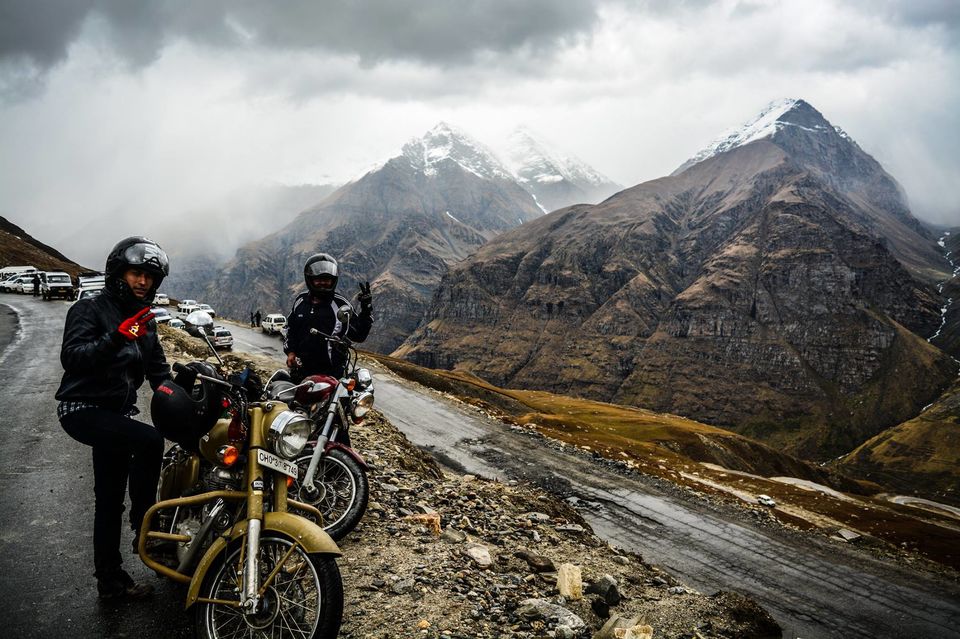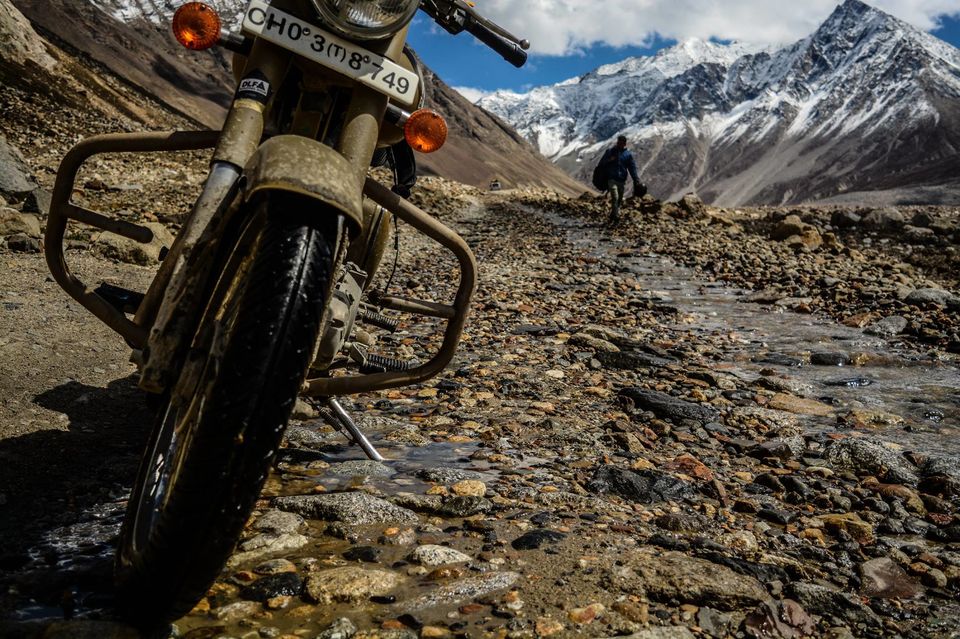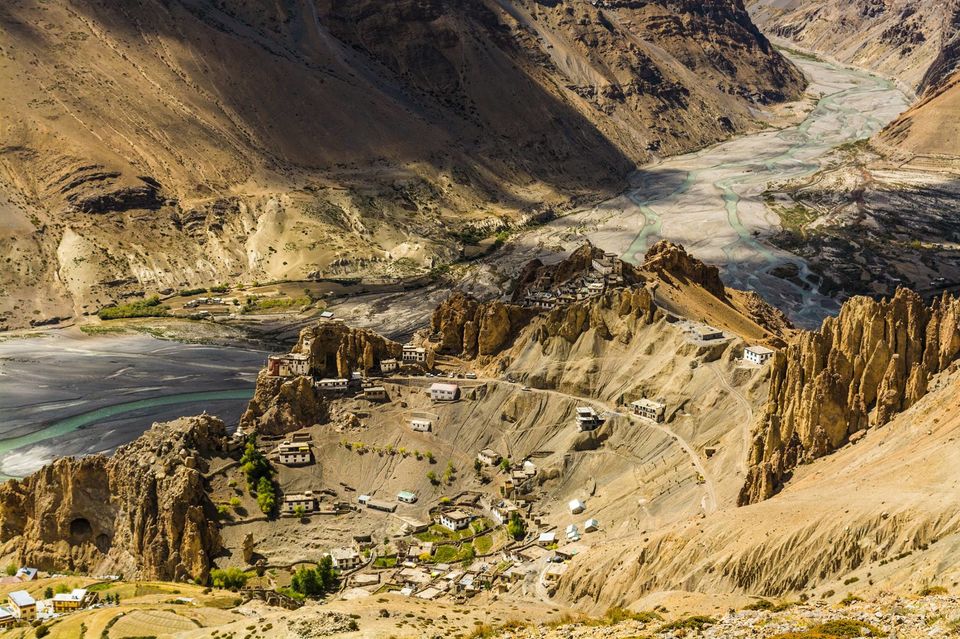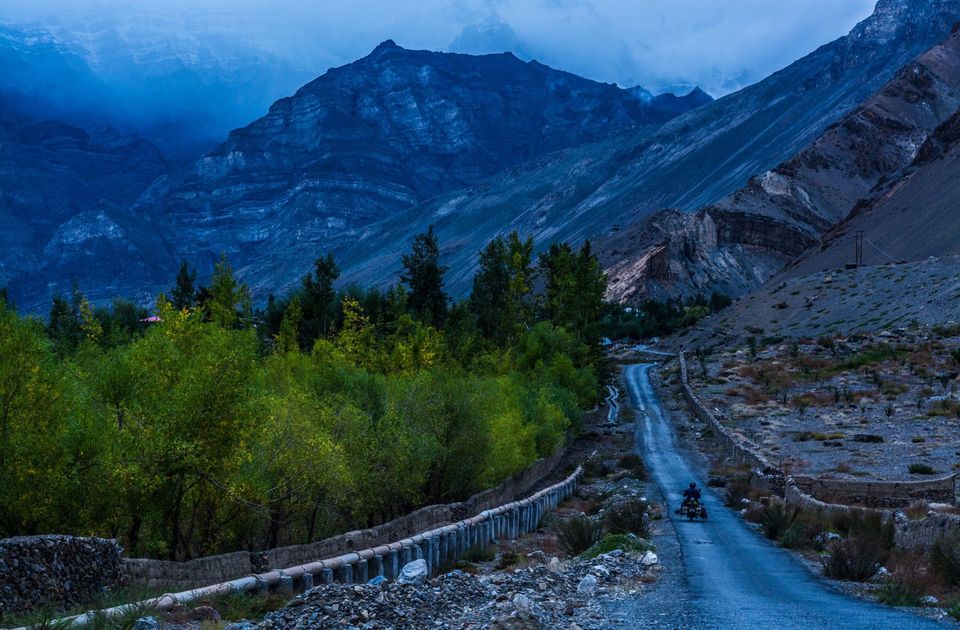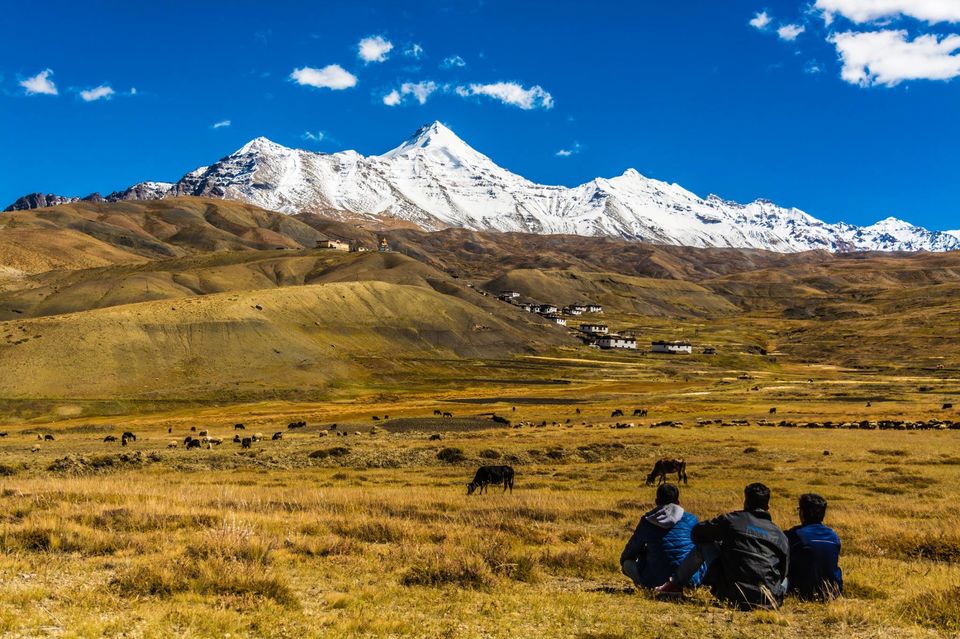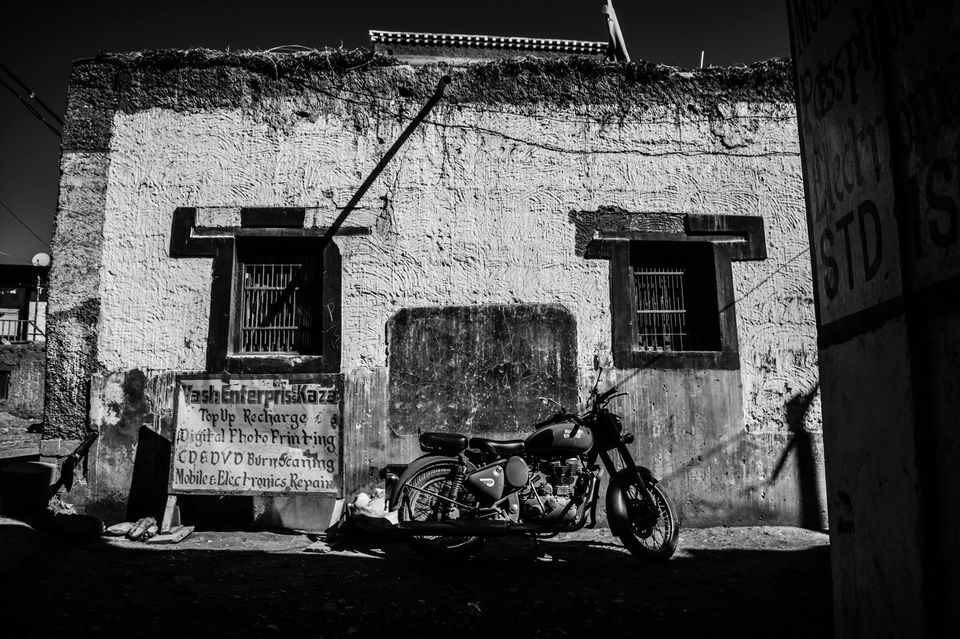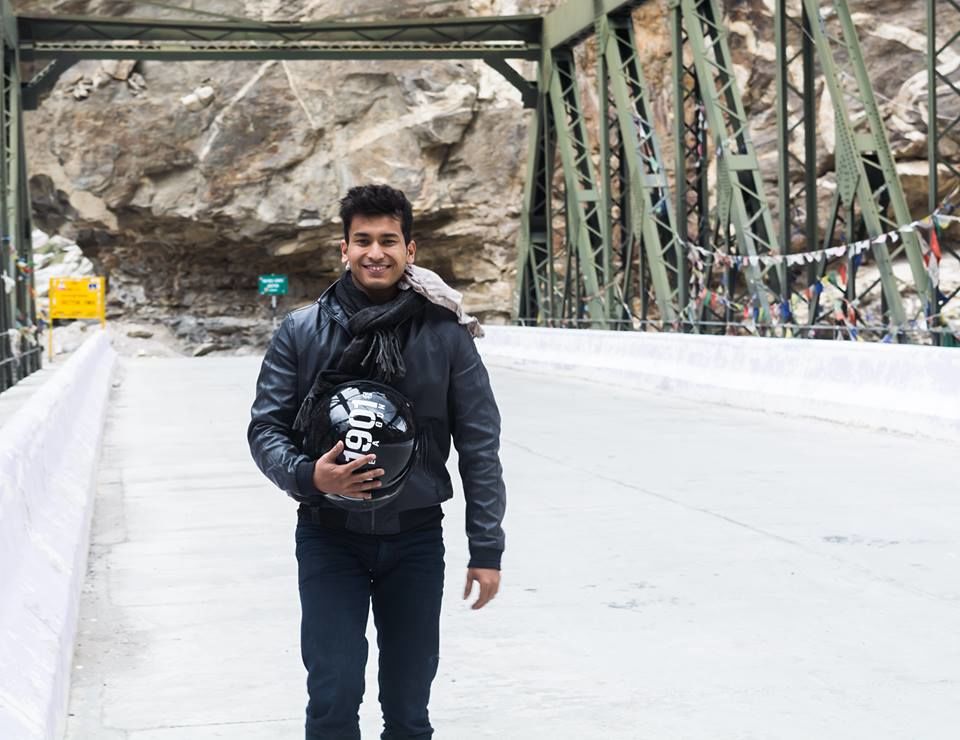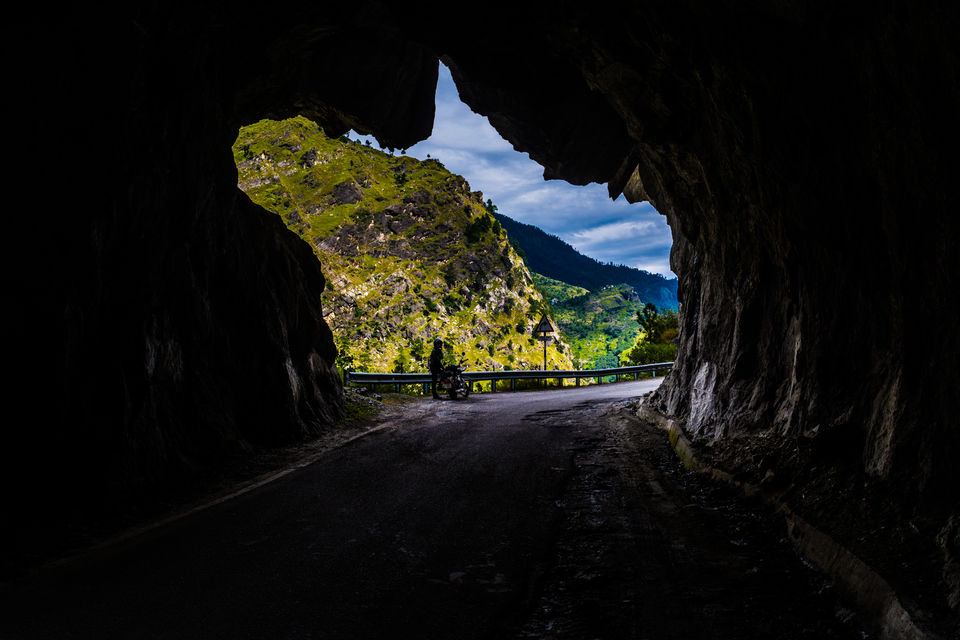 8 days, 3 riders, 2 bulls, 1500+ kms. It rained, it snowed, temperatures dipped to a minimum but what awaited us was worth we every shiver and every slip.
Riding on roads that don't offer you a second chance, not one bit, but make sure that you see some of the most beautiful and serene places on Earth in the process.
"Spiti", where its all about the journey and not the destination..
"Spiti", where even time takes a break..
"Spiti", the place i fell in love with..
Wise Words:
1) For a good 70-80% of your whole journey you would be riding on no roads at all("Citizen Kane" of bad roads).
"Puncture repair kit" is a must have(Get it tattooed).
2) Avoid the temptation of driving fast or driving late at night. After seeing the roads I bet you wont be making that mistake.
3) Carry a "BSNL" sim card. Thank me later.
4) Cyber cafe's? The ones at Kaza are dead and gone.
5) Chemists and petrol pumps are hard to find. Carry your supplies.
6) Try to cover as much as you can on your first day as you start afresh.
If you're travelling from Delhi or Chandigarh, see if you can make it to Rampur or Sarahan (Visit the famous Bhimakali temple at Sarahan).
7) Many would suggest that you make it to Reckong-peo, yes it's better accommodation wise but the roads after Tapri are in pretty bad shape.
In case you're not in a hurry(which you better not be in) I would recommend either of the above two places to call your day off.
8) Kalpa is 10kms from Peo and the roads are buttery smooth(you don't get to say that quite often). Its offers the best view of Kinnaur Kailash.
Visit the famous Kali temple and suicide point(~7kms from kalpa).
9) After Reckong-Peo the roads are in pretty bad shape till Pooh(Puh). Surprise!!!
10) The last petrol pump is at Powari but it may/may not be functional, so carry enough fuel.
11) No petrol pumps after Powari till Kaza, that's a 200 odd km's stretch. Luckily, there's a local shop in Tabo (150 km's from Powari) that sells petrol @ 100Rs/L.
50 in case you have an iPhone (just kidding!!).
12) Its only after Khab(where confluence of Spiti and Sutlej rivers takes place) the roads come back to life.
Take a deep breath, give a tap on the back that you made it this far and smile as the best part of the journey is about to begin(great roads till Tabo).
13) Trek to Dhankar Lake(~2kms from Dhankar Village) for the views and not for the lake. Photographers, are you listening?
14) Pin Valley: "Mudh village". Enough said.
15) Kaza is where you will find solutions to all your problems, a mechanic, a puncture repair shop, a Thekha and Worlds highest petrol pump(*cries at the corner*).
16) Villages of Langza, Hikkim (~30kms from Kaza) and Komic are a must visit.
Langza is a beautiful village that will remind of you the cartoon "Heidi". Take a break my friend.
At Hikkim you will find the "World's Highest Post Office". Don't forget to send postcards to your loved ones.
Komic is one of Worlds highest motor able villages. Don't miss the stuffed snow leopard at Tangyud monastery(Komic). You can touch it if you want.
17) The roads after Kaza till Losar is a mix of good and bad. After Losar till Rohtang pass get ready to feel the pain.
18) Chandratal lake:
Option A: Stay at losar, cross Kunjom pass and visit the lake(~30kms).
Option B: Stay at Batal and visit the lake(~20kms).
Option C: Stay near Chandratal lake in one of the rented tents.
Losar is better accommodation wise. Choose wisely!!
19) Best time to complete the circuit is from June-October.
20) Carry enough cash at all times and a sunscreen.
Finally, I would leave it up to you if you want to do the full circuit or not. In either case, you will have an experience of a lifetime and stories to take back home.
Julley and Have a safe trip!!!
Frequent searches leading to this page:-
spiti circuit trip, kaza petrol pump