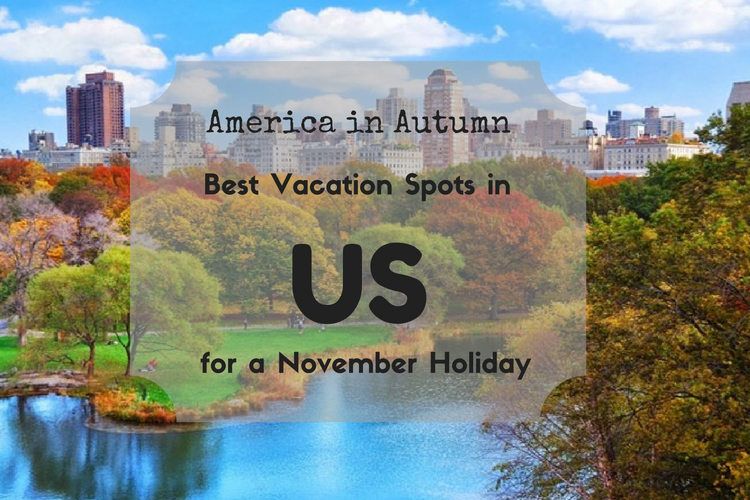 The crisp air spreading a pleasant chill and a riot of vivid hues of orange and yellow colors crowning the cluster of trees, the season at the end of summer and on the edge of winter, November is a marvelous time to visit United States of America. Throughout the country, autumnal trees turn into a palette of deep colors before shedding their leaves. Though late into the autumn season, the weather in November is not too cold and not so warm, perfect enough to venture out and go exploring the charming towns and cities of USA. If you are planning to visit USA in November, these list of fascinating places essentially are ideal to visit during the month of November.
• Southern California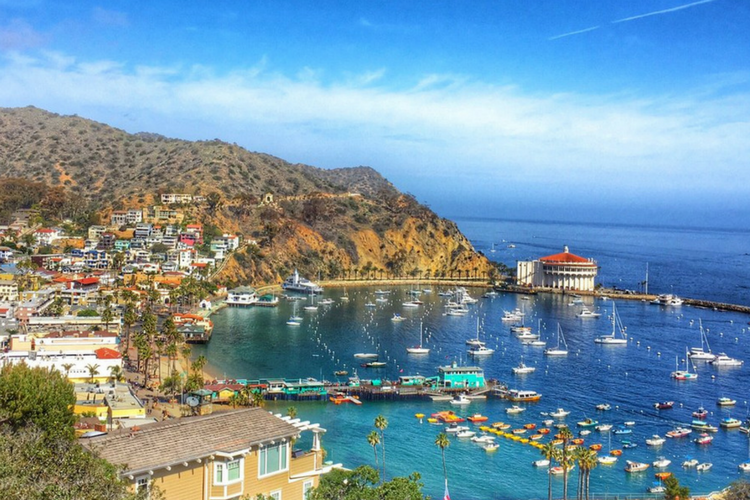 California usually has a pleasant weather throughout the year; it has a Mediterranean type of climate that does not make the destination face harsh and extreme climates. Southern California is just right for a November holiday as the destination is abundant in stunning holiday sights and wonderful beaches. The lovely year around sunshine and mild temperatures enhance the journey through these areas. A USA tour package that covers the Southern Californian cities will give you lots of options to enjoy your time during the month of November. Discover the exotic beauty of Channel Island National Park teeming with exquisite beaches, teal waters and hidden sea caves, and soak up in the gentle sunshine at Santa Monica Beach. Feeling adventurous? Enjoy snorkeling, surfing and many more water activities that will get you all thrilled and energized. Head to San Diego for beach side leisure experiences as well as take a tour of the vast San Diego zoo and numerous art galleries and studios. Kids would love California for giving them some magical times at Disneyland Anaheim.
• Denver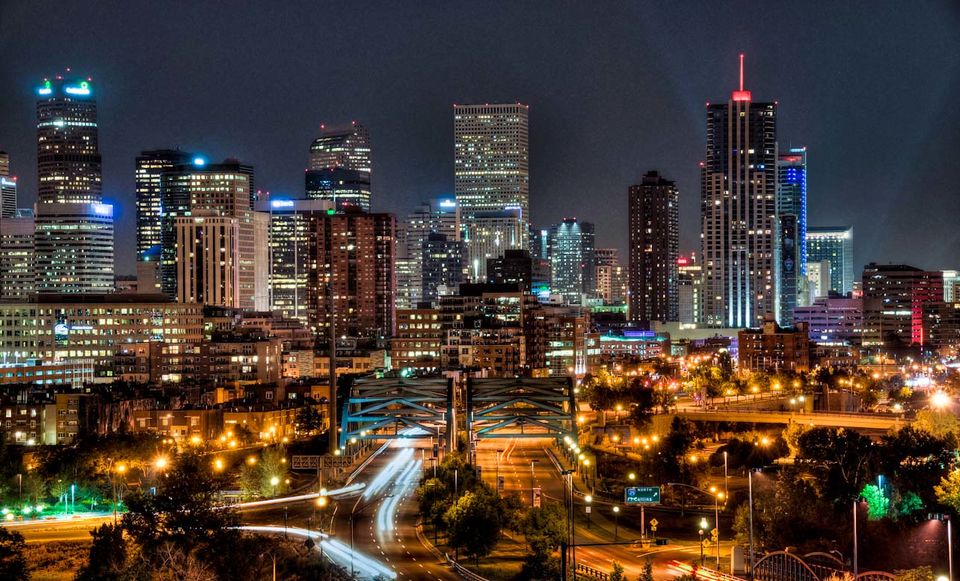 Denver is much cooler with the weather temperature dropping and as you go up the mountain terrain, it provides you with a hint of snow just right to indulge in some winter sports. Come November and Denver gets exciting as it hosts a range of events such as Mile High Holidays, The Starz Film Festival, the International Wine Festival and Denver Arts Week which is one of Denver's premier November events that gets art enthusiasts from around the world flocking into the city to showcase their love of art. The Mile High City is one of the best vacation spots in the US to visit in November which gives you a great historic experience through famous heritage attraction in a simple walking tour. Also many mountain slopes and peaks remain sheathed under blankets of snow making it a wonderful destination to go skiing and enjoy winter sports.
• Nashville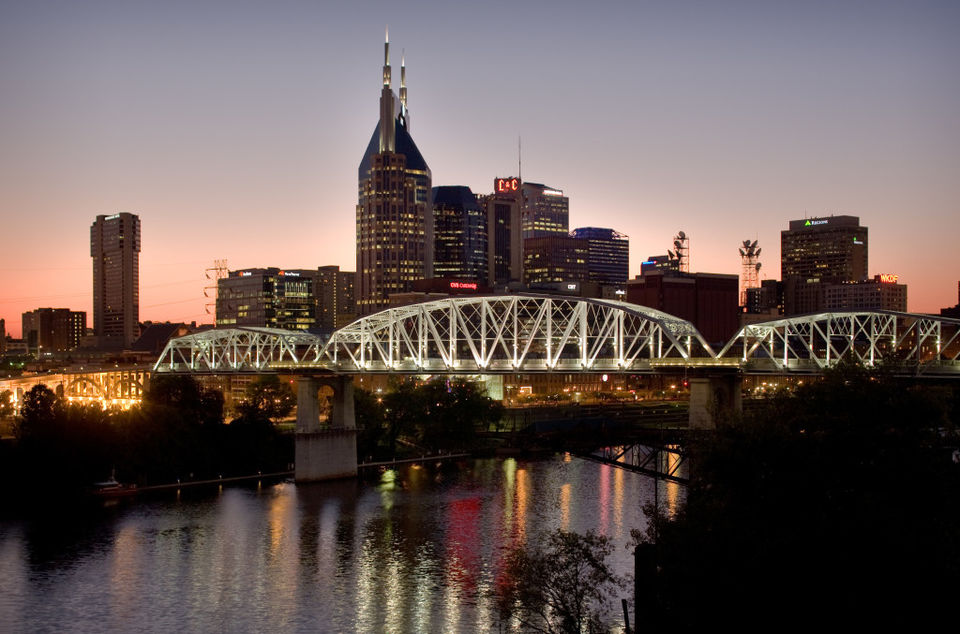 Fall time is the perfect time to visit Nashville – the air is cooler, beautiful scenic views grace your sight and the ambience gives the hint of oncoming Christmas season. The music city gears up to paint the town with events to make an ambience for upcoming celebrations. From November onwards, you can find yourself amid the buzzing excitement of craft festivals, music festivals, cultural festivals to name a few. The music scene gets vivacious and you can find it everywhere as you walk down the streets of Nashville.
• Miami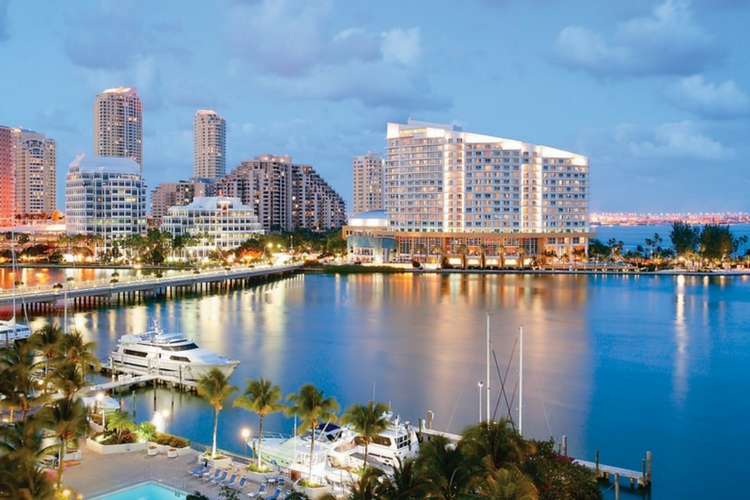 Sunny skies welcome you into its warmth at Miami in November. The beaches are the perfect spot to soak up some moderate sunshine as well as have some beach fun at some of the best beaches in the world. Visit the Art Deco district which stands unique for its collection of building dating from 1920s to the 1940s. Step into a Cuban setting at Little Havana where you can experience a gist of Cuban lifestyle. Also November is the ideal time for conducting events ahead of holiday season. At night, let you hair down and party away at Miami's dynamic night life.
• Boston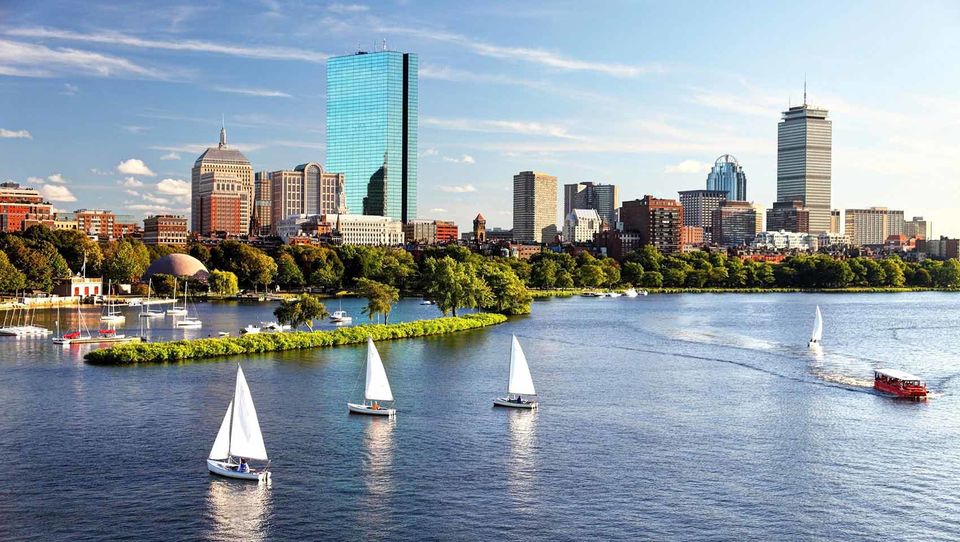 A city brimming with American history and heritage architecture, Boston gives you ample sights reflecting the days of bygone era. Apart from that, Boston is a marvellous destination to view the beautiful fall foliage and spectacular colours of withering leaves which are a sight to watch. Boston plays hosts for numerous winter activities and festival events. One of the main highlights during November is the ice skating events on Boston Common's Frog Pond where families gather to enjoy the onset of winter and have fun skating on an icy frozen pond. Don't forget to check out amazing Thanksgiving delicacies and feasts in Boston restaurants - it's a meal you will cherish for a lifetime.
November is an ideal month to watch USA turn from hues of auburn, crimson, gold orange and green to brown and finally transforming into icy white snowy landscapes. Visit USA during November and witness the ambiance gradually getting fused with the seasonal festive air. With beautiful scenic hiking trails and fascinating sightseeing attractions and events, there is lot to explore and discover. Travel to US during the autumn and fall season to experience intensely colourful sights as well as indulge in various events and festivals. A valid USA visa is the main component that needs to be arranged for your Autumn vacation to US. To visit USA, you need to apply for US visa – a non-immigrant visa for temporary stay. You will need to schedule an appointment at the visa application center and a visa interview at the consulate. Both these appointments need the visa applicant to be present in person to qualify for US visa. Once you get thumbs-up on your visa, you are ready to witness November holiday and enjoy fall foliage, autumn and winter activities and gear up to experience all the excitement before Christmas.