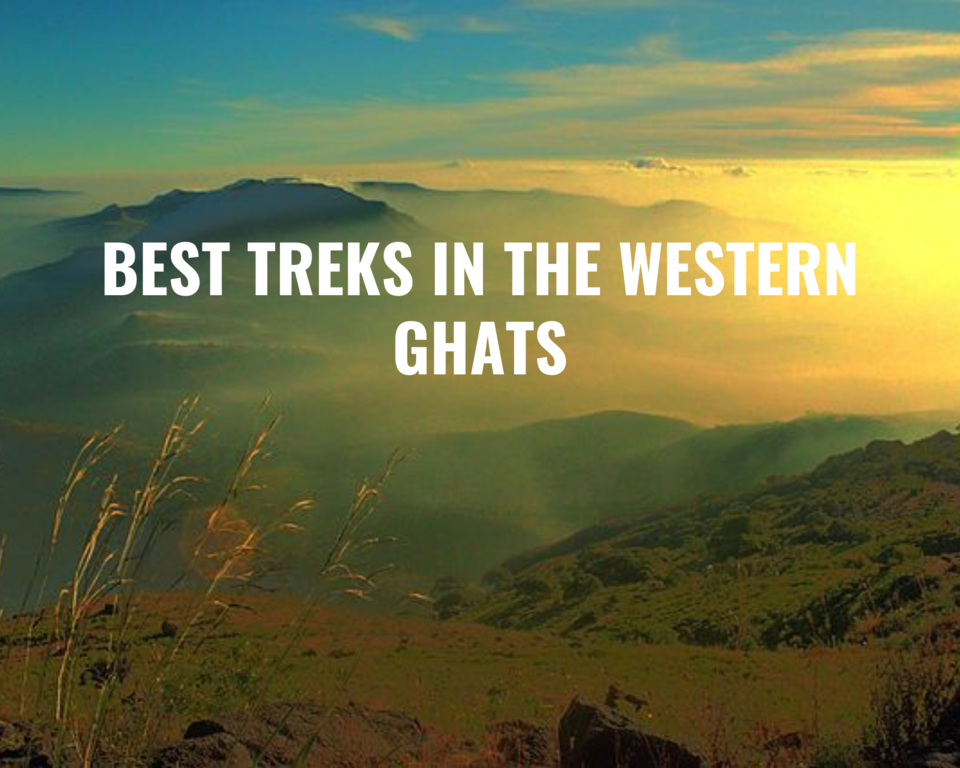 Just like lava in a volcano, if the adrenaline for trekking runs in your veins, then you must explore the Western Ghats for its fantastic treks. Ranging from easy to moderate, these treks offer the most spectacular views in the region. With almost little to no preparation, you can take quick weekend breaks and break free into the wilderness, into the wild!
Here is a list of some most beautiful treks in the Western Ghats that you can do this year:
1. Tadiandamol Trek
Best time to visit: September to February
Tadiandamol is the highest mountain in the Madikeri taluk of Kodagu district of Karnataka, India. It is the third highest peak in Karnataka and is a famous trekking destination for trekkers and naturalists.
It stands at an elevation of 1737 m in the Brahmagiri Wildlife Sanctuary. On the way, the trek awards you with incredible sights of carpeted grasslands, thick shola forests and undulating valleys.
2. Kudremukh Trek

Best time to visit: June to February
Kudremukh trek is every nimophilist's dream. Lying in the Chikmagalur district of Karnataka, the trek is 22 km in length and trails through boulder sections, forest areas, water streams, deep valleys, muddy terrain, steep hills, and lovely flora and fauna. The highest point is at the height of 1892 m above sea level.
Kudremukh means "horse-faced" as one of its peaks resembles a horse's face. Being here is a real treat to the eyes and soul.
3. Bandaje Arbi and Ballalarayana Durga Fort Trek
Best time to Visit: July to March
Bandaje Arbi and Ballalarayana Durga Fort is one the secrets of the Western Ghats. It is an 18 km trek and is recently blooming with Neelakurinji flowers that bloom once in 12 years. The hike is a must-do in the Western Ghats, for it is breathtaking, filled with immense flora and fauna and carries a mysterious tale of freedom and bravery.
It is a feast not just for one but for two reasons: Bandaje Arbi, a fall that looks like a pole, and two Ballalarayana Durga Fort, a ruined fort. If the force of water is not too much, you can even take a dip in the falls. It is said that the wife of Ballalarayana Durga committed suicide from a point, which is famously known as Rani Jhari Point. This point also lies at the start of the trek if one starts from Durgadahalli's side.
4. Dudhsagar Falls Trek
Best time to visit: June to September and November to December
Dudhsagar, or 'Sea of Milk', is a four-tiered gushing waterfall located in Goa. It falls from a spectacular height of 310 m and reminds us how powerful nature is than any human's capacity.
You will walk on the railway tracks, cross jungles and waterfalls, to finally reach the waterfall. If you are a swimmer, you can even take a dip in the Dudhsagar falls.
5. Kodachadri Trek
Best time to visit: End of September to February
Packed with history and mystery, Kodachadri is an overall thrill-packed trek. It is a mountain peak in the Shivamogga district of Karnataka. The highest point is 1,343 m above sea level. It lies in the middle of Mookambika National Park, and its beauty is appreciated from time immemorial. It got its name from the flowering plants that bloom there. It progresses from quaint villages to paddy fields, jungle trails, waterfalls, and steep and slippery boulder sections.
6. Kalsubai Trek
Best time to visit: All round the Year
Kalsubai is the highest peak in Maharashtra. The mountain range lies in the Harishchandragad Wildlife Sanctuary and is flocked by avid trekkers all around the year. It is a popular night trek, and people come here for a spectacular sunrise.
The summit, at the height of 1646 m, is home to the famous Kalsubai temple. The trek offers views of famous forts Alang, Madan, Kulang. Other than this, you will also get views of surrounding forts such as Harihargad, Harishchandragad and Ratangad.
7. Kumara Parvatha
Best time to Visit: September to March
Pushpagiri or Kumara Parvatha, lying at the height of 1712 m, is a trek near Bangalore in the Western Ghats. It lies in Pushpagiri Wildlife Sanctuary and is the 4th highest peak in Karnataka and the most difficult one.
The trek distance is 22 km and is covered in 2 days. It is a challenging trek—apart from the thick mountains, vast grasslands and uneven terrain—you get the breathtaking views of the Western Ghats.
8. Chembra Peak
Best time to visit: September to February
Chembra Mala/Chembra Peak is a mountain in Wayanad. It lies at an elevation of 2100 m above sea level and makes the highest peak in the Wayanad region.
Chembra Peak VSS overlooks and organises visits in the region. The total trek is approximately 18 km in length and surprises you with a heart-shaped lake at the summit.
Think we missed out on something? Tell us about it in the comments below. Or write about it here on Tripoto and earn Tripoto Credits!