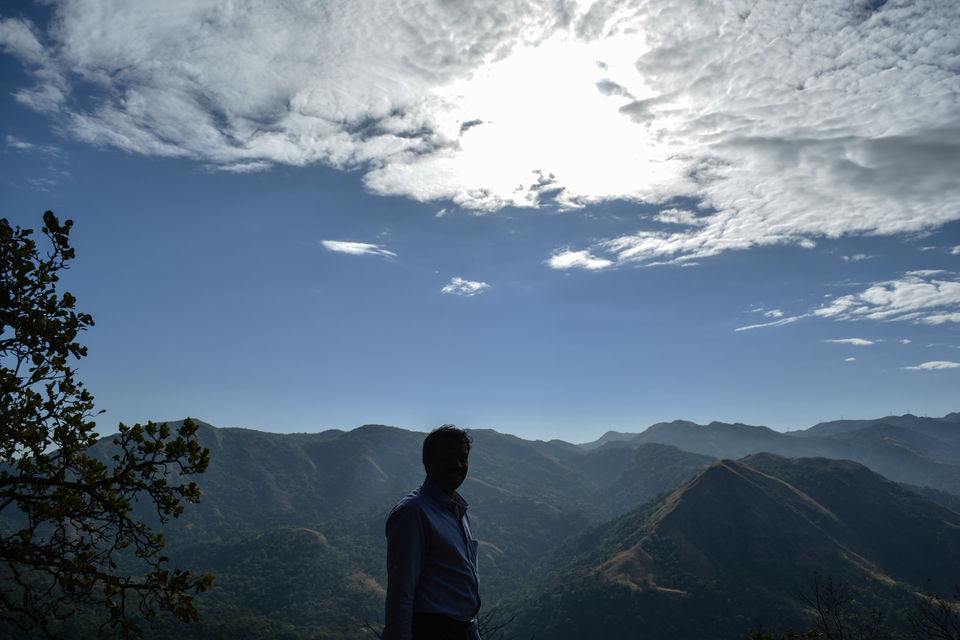 Known For its Coffee, Chikmagalur Is Situated In The Foothills Of The Sahyadri Ghats The South-Western Part Of India. The Name Chikkamagala (Younger Daughter) – Uru (Land) Was Named After The Chief Of Sakharayapattana, Rukhmangada Gifted This Huge Chunk Of Land To His Youngest Daughter During Her Wedding. This Place Is Home To Lush Green Trails, Cascading Waterfalls And Architecturally Salient Temples. If You Are Looking To Pack Your Bags And Get Away From The Hustle-Bustle Of The City And Want To Unwind Amidst The Picturesque Landscapes This Is The Place To Be In Right Now.
Mullayanagiri Peak located in the Chandra-Dhrona hill range of the Sahyadri ghats is the highest peak in Karnataka and the second-highest in the south of India being 1930m above sea level. A 30-minute drive and a quick 20-minute trek to watch the sunrise. Although there are man-made to trek up the best way is to trek through trail Sarpahadi to experience the mountain like a true traveller.
Bababudangiri which is around 20 kms away from Mullayanagiri peak is also of the same hill range. Bababudangiri is known for its shrine to the Sufi saint Hazarat Dada Hayat Khalandar. This is a cave dargah and serves as a pilgrimage site for both Hindu and Muslims. Manikyadhara falls, Honnammana Halla is few places to not to miss it and around this hill range.
Jhari Falls also called the 'Buttermilk Falls' 15kms away from Mullayanagiri peak is a less-known private waterfall amongst the coffee plantations. Dip your toes or take a swim and soak in the crystal clear water right off the mountains and get intimate with the surroundings. This place is best to visit during August to October.
Kemmangundi (red-soil-pit) 60 kilometres away from Chikmagalur is a summer retreat established in the 20th century by Krishnaraja Wodeyar. Rose Garden and Z-point are the two viewpoints to watch the sun go down. Hebbe falls and Kalhatti falls are few places not to miss if you happen to be in Chikmagalur.
Hirekolale Lake, 10km away from Chikmagalur is a beautiful man-made lake in the foothills of Mullayanagiri hills built to eradicate water crisis during the 20th-century now also serves as a picnic spot and location for regional language movie shootings. The lake and the serene surroundings are definitely Instagram worthy.
Muthodi Forest/Bhadra Wildlife Sanctuary which is 35 kilometres away from Chikmagalur is a Tiger reserve. This reserve houses more than 33 tigers, the forest department and the in house staff nourish them and let them wander around and try and protect them. This place being the bio-diversity hotspot hosts a wide range of flora and fauna like elephants, gaur, sloth bear, wild boar, black leopard, more than 2 century-old teak trees etc. The forest department on prior notice arranges a safari-jeep for the tourists to get a sneak peek at the plants and animals residing in the reserve. If you are lucky enough you will get to spot a tiger and other animals, have a close look at them in their habitat.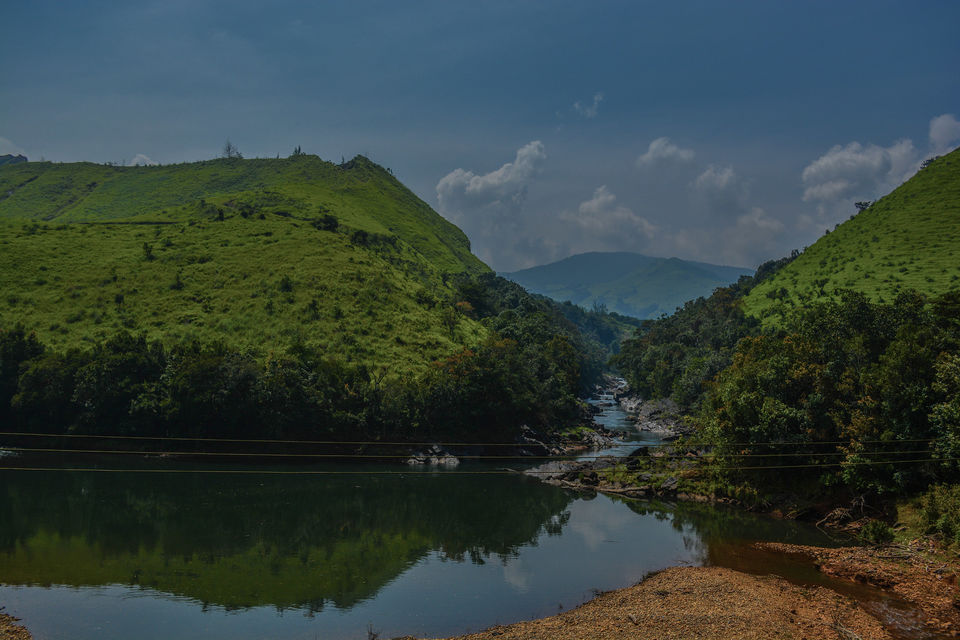 Kudremukh, literally means horse face yes you read it right 20 kilometres away from Kalasa, is the second-highest peak after Mullayanagiri is a peak shaped like a horse face and resides in the Kudremukh National Park which is also declared as UNESCO world heritage site. Serene green hills, clouds touching the mountains, bamboo shrubs, n number of waterfalls and the forest trails gives you a unique experience. Hence, Kudremukh is also called the Himalayas of the south. This region is home to endangered species like Lion-tailed-macaque Tigers, Wild dogs, leopards, langurs and much more. A trek through these mountains is very much recommended during monsoon to experience the untouched and unkept view from the top. But permission from the forest department and a local guide is a must before you start your trek if not you will be under serious trouble.Kudremukh previously was a township developed as an iron-ore-mining factory by the KIOCL operated for 30years and was later shut due to the effects of it on the environment.
Ballalarayanadurga Fort, a three-hour drive through Charmadi ghat from Chikmagalur and can be done in a day or split into two days time where you get to pitch a tent and camp on top and enjoy the spectacular views. But precautions need to be taken since there are high probabilities of wild elephants, bison and other animals entering the area. This trek is highly recommended to be done during the monsoon or during winters since there is a high chance of forest fires during the summers. The trek trail will take you along Bandaje Arbi falls, Durgadalli peak and Ballalarayanadurga fort. Hence, this trek is all you need to experience the Sahyadri range mountains to the fullest. Just like the Kudremukh trek permission from the forest department and a local guide is a must to keep you off any trouble during the trek.
Kavimane, Kuppalli – A three-storeyed ancestral property built-in regional south Indian style architecture called 'Thotti mane' of the late poet Kuvempu is now renovated and converted into a museum nesting wide range of artefacts, utensils and original drafts of the poet's works have kept for display and for the public to visit, learn and understand regional history.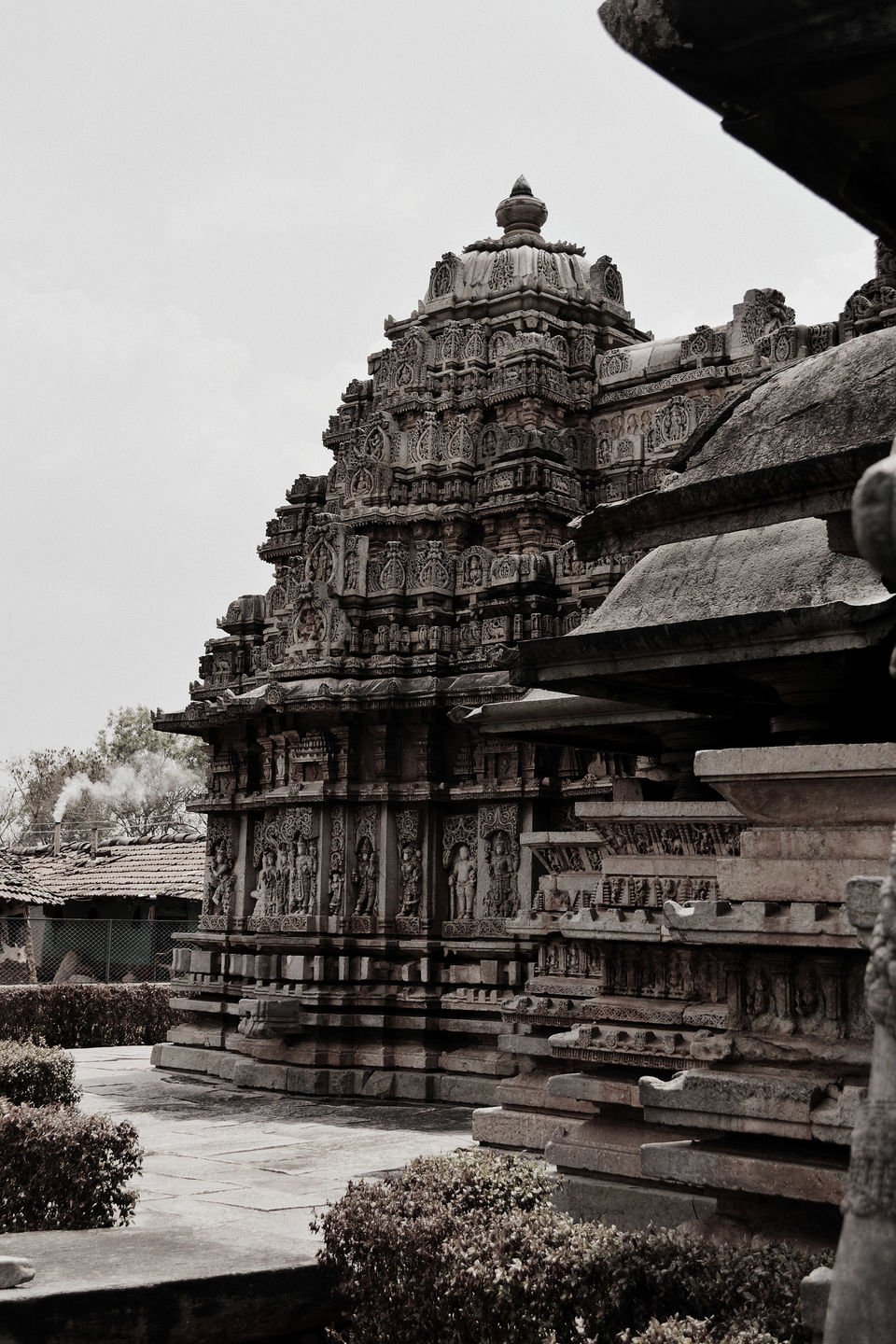 Art and History – If you love architecture or just fond of ancient history then head to Belur, Halebidu and Belvadi temples 30-40 minutes away from Chikmagalur to learn more about Dravidian temple architecture and Hoysala heritage. Apart from this Manjarabad Fort, a star-shaped fort in Sakleshpur built by Tippu Sultan with the help of French architects deserves a check-in.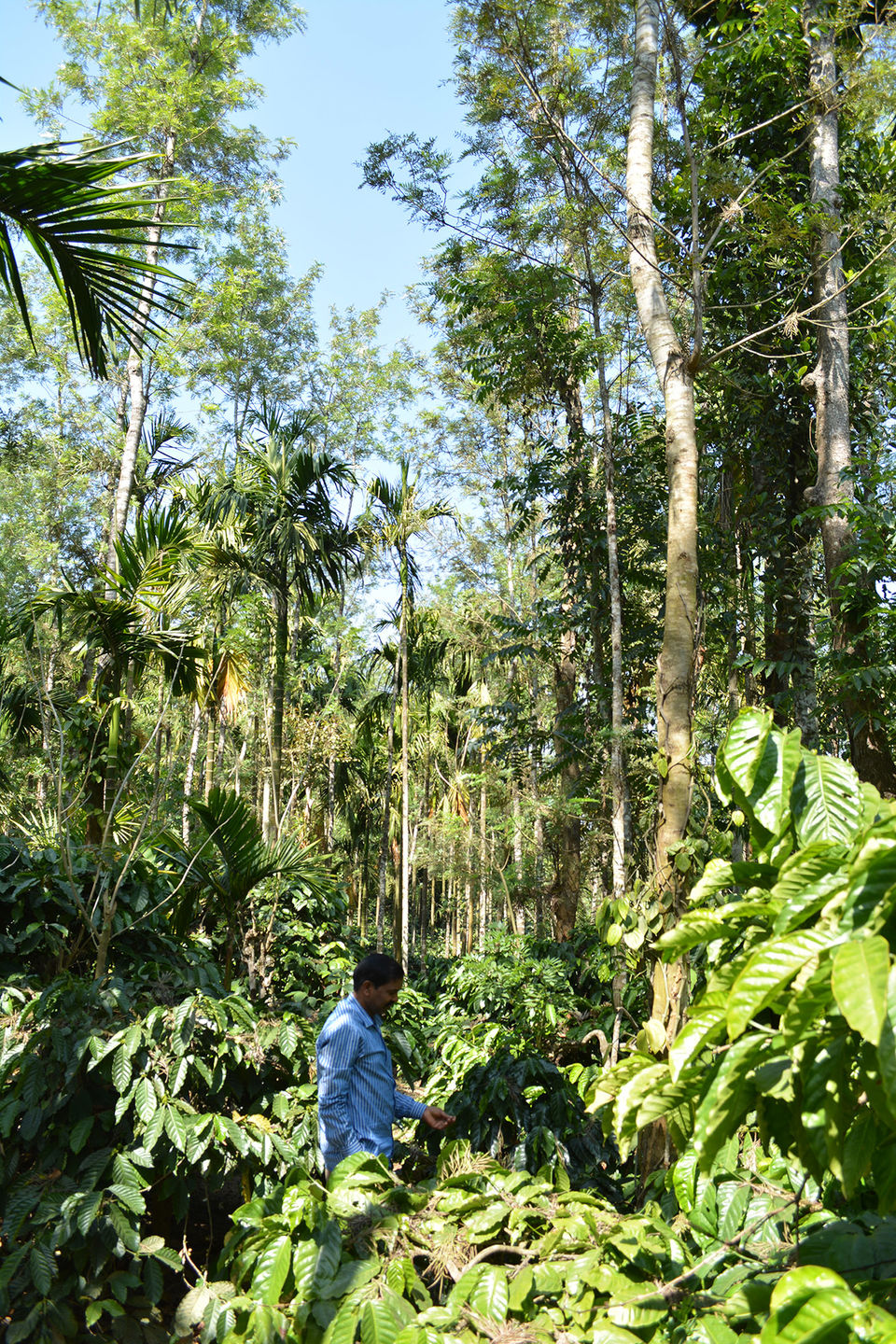 The estates here not only grow coffee but also cultivate crops like pepper, elaichi, areca nut, silver oak, etc. Akkirotti, pork curry, neer dosa, fish curry, kadbu (steamed rice balls) and mutton curry are few of the must-try Malnad dishes for all the foodies out there. Last but not least, book a homestay/Airbnb in a coffee estate to experience Chikmagalur in its true sense. Visit the Coffee Museum to learn Chikmagalur and Coffee history. Sip filter coffee, eat masala dosa at the 'Town Canteen' and bid the place goodbye until next time.