Because of existing technologies, the difficulty that a producer has to endure to make a movie that has been prevalent during the past century has significantly decreased. For this reason, more and more movies are being shown in movie theaters nowadays and they are actually lining up just to get a good play date. With this, more and more movie reviews are actually written by movie buffs while they are enjoying the movies that they watch. Aside from those shown in movie theaters, there are also free movies that can be downloaded from movie download sites using the internet.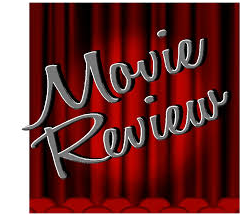 When you are aiming to make a movie review on your own, there are things that you have to know and be prepared with. The first one and the most important is the simple act of making sure that you are not influenced by anyone in drafting your own review of a certain movie. A simple way of making sure of this is to avoid reading movie reviews of the similar movie before your own review is written. Reading works of others would not only offer a lot of spoilers but it would likewise destroy your objectivity. This is the best way of evaluating a movie. This is so because when you finally decide to write your own review, you may have the tendency to focus your sights on the points of the reviews that you have already read and on which parts you are going to agree or disagree with. If this is so, then do not call your output a pure movie review. It can already be considered as an argument paper that targets to prove or refute another review.
Reading reviews of others is not bad as long as you have already written yours. Reading reviews before watching a movie is not totally bad at all but it removes your objective of making your own judgment when doing your own assessment. If you are someone who wants to make sure that the movie that you are going to view is worth your money and enjoyable, then you can read reviews first. You can read all the reviews that you want. But if you are to make your own reviews because you are required to do so or you are trying to help those in the movie industry improve their movie making skills, then try to keep your mind clear of all the possible external influences and disturbances that could be caused by reading the opinion of others. You are entitled to your own opinion and what others think do not always conform the way you think.
You must also consider the movie genre or type that is suitable to your taste. It is a given that not all movie genres are going to affect an individual the same. If you have movies that focus on drama, then try to avoid watching movies like this since you have the tendency to write against it because of a preconceived bias that you have against these types of movies. You can watch all free movies you want but avoid writing reviews for the genres you really hate because for sure your objectivity will be compromised. You can read Rolling Stone movie reviews after writing your own review for a certain movie.