Apart from rafting and yoga, Rishikesh is world famous for its incredible beach camps. Camps are always fun, and whether it's a kid, young lad/lass, or a grownup, they all want adventure at some stage of their lives. Though their interests can be different, they all want to have fun in the serene lap of nature at some point in their lives.

Rishikesh is the town that has been in discussions due to its spiritual connects. However, the place is now making waves as one of the most adventurous and fun-filled arenas of India. It has become the new favourite of country and foreign travellers. Rishikesh is also famed for its unmatched Beach Camps. It is a recreation activity conducted at different locations of the town –at the banks of the river Ganga. As the town has the blessings of free-flowing water of the holy river Ganga, Camping in Rishikesh has become more fun than ever before.
When you choose beach camp, you choose the real fun, you choose thrill, and you choose life. While being in the camps, you get a chance to procure direct access to the holy water of the Ganga. Also, you can indulge in several other activities such as white water rafting (which is extreme fun), bungee jumping (for the people who want to fly high), beach volleyball, body surfing (for sports lovers) and a lot more. You soul can never ask for more, once you are in the vicinity of Rishikesh!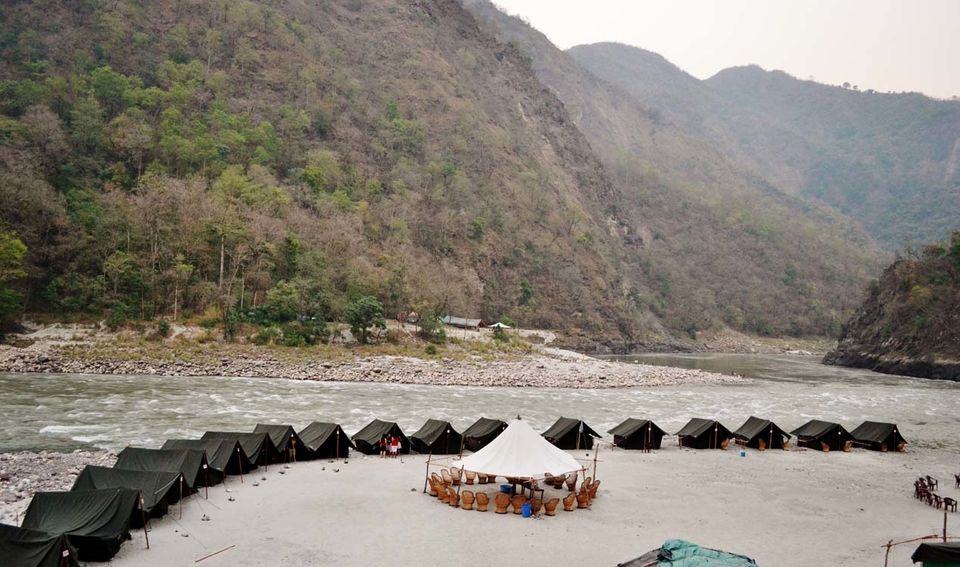 Apart from all, you also get the riverside camps with safari tents that have foldable beds, clean quilts and bed-sheets, and a friendly ambience to get a closer feel of nature. The beach camping offers you the best experience of your life. Also, you detach yourself from all the worries and physical attractions of the world. Whether it's the stress of the broken relationship, the peer pressure or work pressure, an ill health that doesn't let you sleep at night, or the noisy city life that creates a buzz in your mind 24*7, Rishikesh is the best escape for all the problems to end.
Beach camping in Rishikesh is the perfect escape for the adventure lovers and the true survivors who want test their skills without the support of electricity, perfect lifestyles, miniscule water facility. While camping, you would get a chance to explore your inner self and know your true essence. You would also become more life-loving and spiritual than ever before. Many visitors noticed drastic changes in their lives after visiting the town, as they say, there is something in the air of the place that pushes positive and healthy vibes in one's body, mind and soul. Thus, relishing a stay in the holy town of Rishikesh, and being the part of beach camps is better than the most attractions in the world!