April is here and the mercury is already rising to unbearable heights in Mumbai. And so, the timing for Mumbai's first underwater festival could not have been more appropriate. Starting on May 6, the two-day long aqua-sports festival will be taking place at the Prabodhankar Thackeray Krida Sankul Sports Complex, and will hopefully give Mumbaikars a refreshing break from the heat.
In case you are wondering what an underwater festival is, it is where a motley of activities such as water sports, workshops, games and events are all conducted underwater.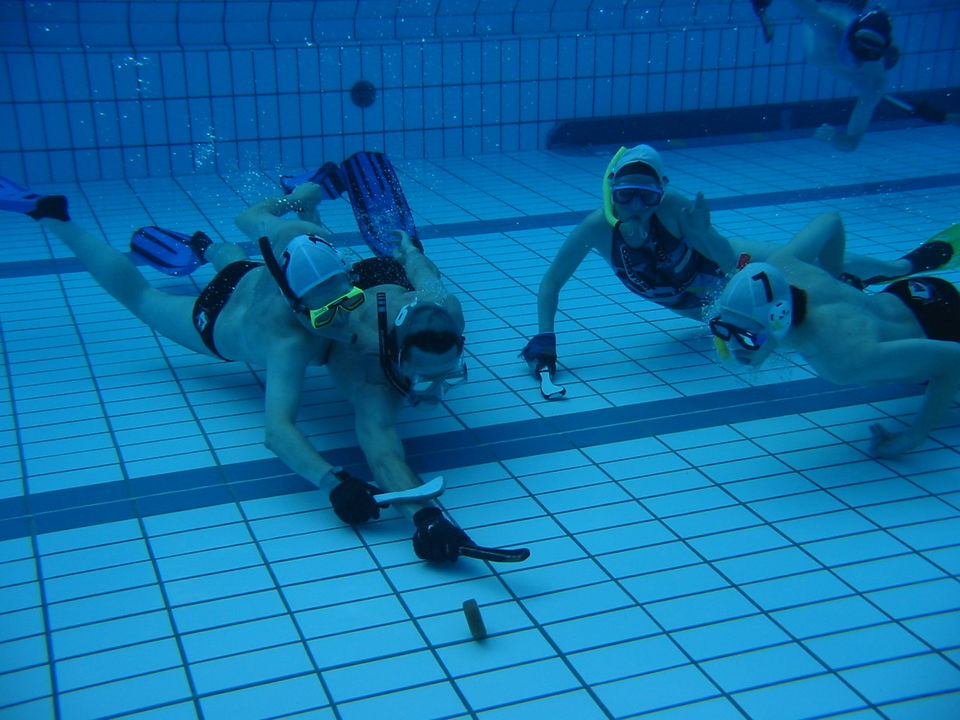 After the grand success of the Pune Underwater Festival last year, water sports enthusiasts at Finkick Adventures are back to serve Mumbai this time with exciting and unprecedented underwater adventures. The list of activities that will take place at the Mumbai Underwater Festival are almost similar to those in Pune.
The festival will host an array of exciting games and events, starting with the Underwater Playground, which will be an introductory session to SCUBA diving. This event will take place in a 6-feet deep pool and will be open to swimmers and non-swimmers alike.
Dive Games, a competitive event, in the Mumbai Underwater Festival is meant for slightly more experienced swimmers, since it will be conducted in a 17-feet deep pool. Dive Games is a series of fun and mildly-challenging obstacle games that only PADI, SSI and CMAS divers can participate in.
You can also try your hand at water polo at the Mumbai Underwater Festival. A session of basic training will be followed by a 10-10 match with professionals. This event is also open for swimmers only.
There are several exciting events at the Mumbai Underwater Festival that don't even need you to step into the water. Just head to the Action Zone and hit the skatepark, where skateboarders of all levels will be. The Action Zone also has cool new games such as slacklining and spikeball.
Tickets
Tickets start from Rs 500 (for a visitors-only pass) and go till Rs 3,750 (for an all-access pass to the entire festival).
Most events at the Mumbai Underwater Festival are eligible for kids above the age of 10.
Visit the website for more details.
The festival happened last year in Pune and was a huge success. Check out the video to get a drift of just how much fun people had playing under water.

While you are in Mumbai, make sure to travel in and around the 'city that never sleeps'. Click here to read exciting experiences of real travellers that will help you plan your own trip.