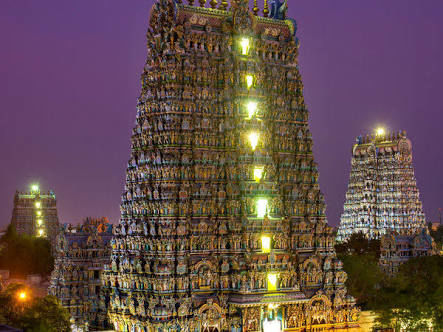 A famous popular, culture heritage spot of India, situated in south India-Madurai-Tamilnadu. A beautiful and one of the new seven wonders of the world.
INFO ON MADURAI- A popular temple town and the 3rd largest city in Tamilnadu, located on th banks of river Vaigai, associated to Tamil language, ruled by Pandiya, chola, Madurai Nayaks king. Madurai is also called Malligai Maanagar, Thirualavai. Meenakshi Amman temple is situated in this city.
INFO ON MEENAKSHI AMMAN TEMPLE- A temple devoted to Goddess Parvathi-called Meenakshi built in the 6th century, a house of 14 gopurams it is a beautiful place to visit. This temple was found by lord Indra. This temple is a geographic and ritual centre too. Meenakshi Thirukalyanam(marriage) and Ther vizah-Theppa vizha are popularly celebrated in this temple.
Besides the popular beautiful spot of India-Madurai Meenakshi Amman temple there are some more PLACES TO SEE in Madurai.
-Thirumalai Nayakar mahal
-Gandhi museum
-Thiruparankundram
-Samanar hills
-Vaigai dam
-kutladampalti falls.

HOW TO REACH MADURAI - By air- There are flights to Madurai airport. By Train- There are lot of trains to Madurai junction. By Bus- There are direct buses to Madurai.
WHAT TO EAT- Authentic traditional dishes, Tamil cuisine are popular all through Madurai. Idlys are called -Mallipoo for they are so soft like a jasmine flower. They are served with chutneys and sambhar. Murugan idly shop is very popular.
Sambhar, rasam, kootu and curry are popular vegetarian dishes. Chettinadu variety food is also popular. Chicken and mutton dishes are famous. Jigarthanda a local made beverage is available all through Madurai. Bhajjis, Vada, bondas,fish fry, parota and Salna are famous street food to taste.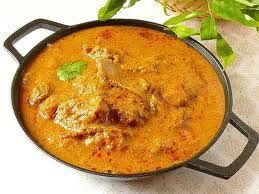 SHOPPING IN MADURAI- All the four streets around Meenakshi temple are popular shopping markets. Sungudi sarees, handicrafts, hand woven cotton and silk are famously shopped. Avani moola, puthumandadapam and Thevangu chetty choultry are popular shopping areas.
WHY TO TRAVEL TO MADURAI
It is the cutlural capital city of Tamilnadu. Travelling to Madurai gives us full insight of Tamilnadu culture.
Meenakshi Amman temple- travelling to this temple not only rejuvenates or soul, but gives us a start for our inner journey.
Hand woven cotton- Many love to wear safe, smooth cotton, which are hand woven and long lasting too.
Food- Eating any dish in Madurai will give you an unforgettable taste.
Madurai on the whole has a mix and blend of culture, tradition, holiness and modernity too. Travellers don't miss travelling to the Temple and relax yourselves in Madurai city.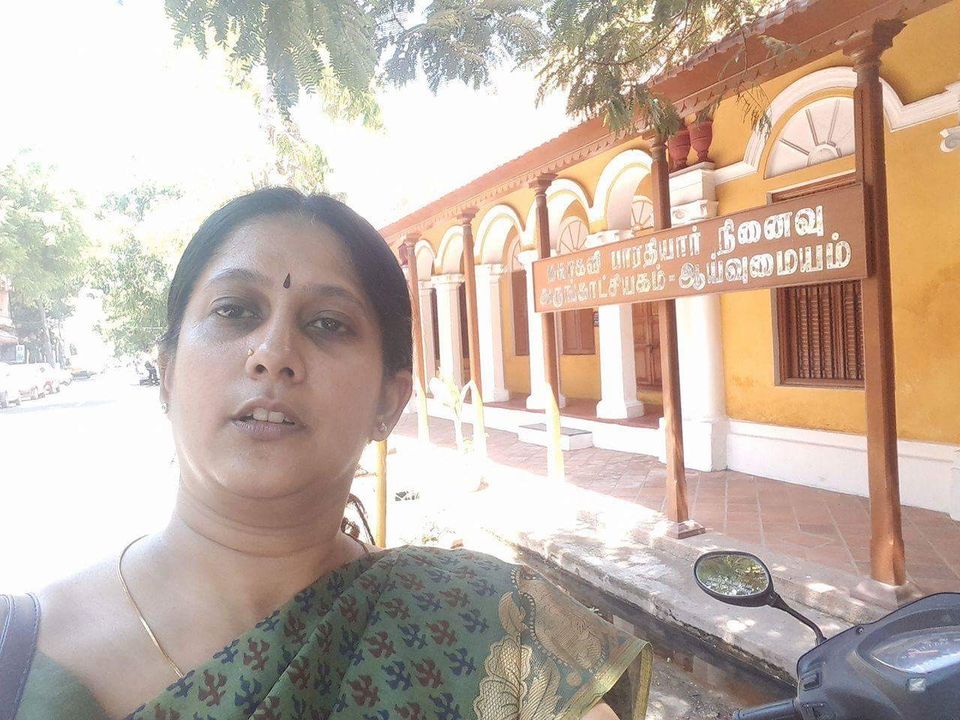 About.me/radhikanarasimhan