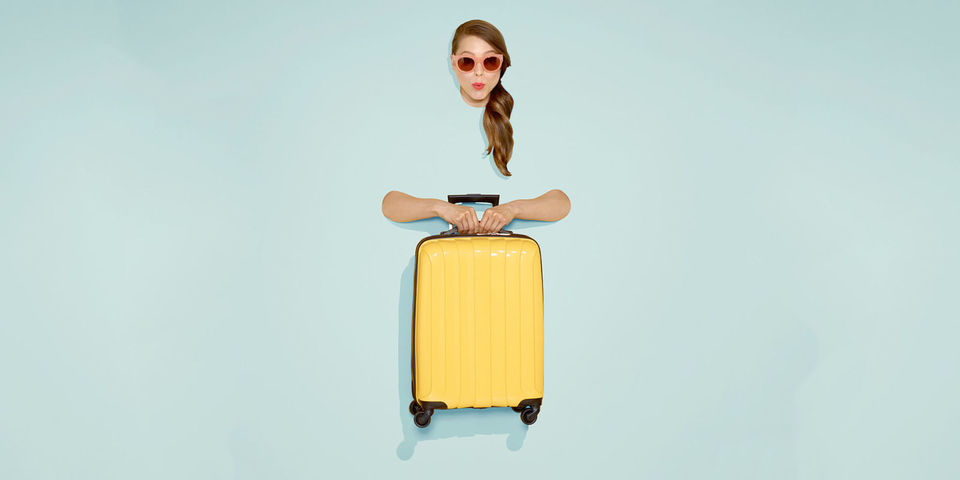 The breezy mornings by the Hawaiian coast, nightlife of the dazzling Vegas or Hiking across the Alpine ranges, travel is a roller coaster of vivid sensations. People often view travel as an art. Your travel suitcase acts like a palate, to define your art with vibrant hues. Here are some goodies that are must in case of any long vacation.
1. A flexible pair of flip flops: It is ascertaining that you will feel dejected if surprisingly you encounter a natural spring or a lake or probably a lagoon & you are just carrying your sport/hiking shoes. A pair of flip flops can guarantee you extra comfort while you are on a short stroll down the avenue, or you are simply lobbying in your hotel. These take up less space & are good replacement if your shoes suffer any wear and tear.
2. Frozen food supplements: Can you adjust amid the frantic meals with high calorie creamy food, or too much non-vegetarian food, or can you afford a meal every time the hunger strikes? Well, frozen food supplements are useful in that case, they come in immense variety, are quiet healthier, affordable & are easier to cook. Just heat them, or add hot water & your meal is ready. Grab some from your super market & I bet this will be helpful.
3. A high capacity power bank: All of us take smartphones, tablets, and laptops to the trips, Don't we? Well it is essential to carry some of its juice in hand to refill whenever required. A power bank is useful during long tedious road trips, boat trips or flights where power source is not available. Sometimes such a device is a life saviour when your device has diminishing power levels. I would recommend this thing at all costs.
4. A SLR/DSLR Camera: How enchanting it is to capture real life under your lens. Having a camera with yourself could help you to view the world from an altogether different perspective. Photography is another art, which helps in skill enhancement. From the breath taking views of the Arabian metropolis, to the cultural Indian terrain, photography will help you cherish your memories for ever. Carrying different varieties of lens in the suitcase will help you click through different scenes with different & attractive modes more professionally. Well, if you think it is difficult for you to carry the weight, just opt for Uni Baggage who will collect your suitcase from your door and deliver to a destination of your choice.
5. A portable Wi-Fi hot spot: Nobody knows when internet could be very handy. Most cities & hotels have paid network facilities which most of the travellers curse. Well for me internet is of highest priority & a day without internet goes awful. Carrying a hotspot secures your internet requirements in case of any emergency. Never mind, if you are a true wanderlust, & is aiming to spend days without web access, social media & other routinely stuff, then this option is probably not for you.