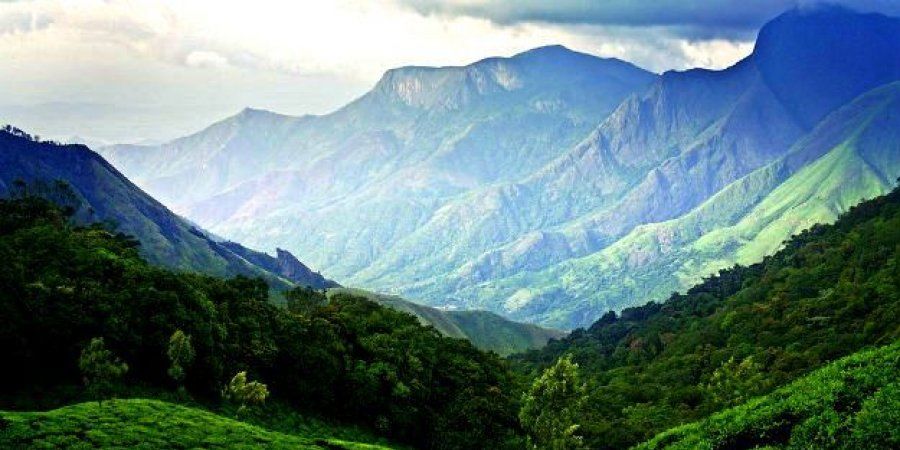 These days the life has become so fast that frankly speaking we don't even get time to spend some quality moments with our loved ones. But as always said for a strong relationship it is necessary to give enough time to each other. For this a place close to nature providing ample opportunities to get rejuvenated would definitely help you strengthen your bond with your partner.
Manali, Himachal Pradesh
This is one of the most famous hill station most visited by the newly wedded couples for its enchanting beauty of nature. The serene and tranquil beauty of the nature gives great pleasure that sooths your heart and soul. It provides you with opportunities of several adventurous sprots like paragliding, trekking, skiing and rafting.
Rohtang Pass offers the visitors with amazing sights of the peaks, valleys and snowy white glaciers.
Coorg, Karnataka
This beautiful hill station is spread over the southern part of India enclosed in the palm of nature.
Serene Landscape, coffee, tree and spice plantation, misty hills, mountain roads makes the place ideal for a romantic gateway.
Ooty, Tamil Nadu
It is delight to the eyes to be in ooty during holidays. Beautiful little cottages, gardens decorated with ornamental plants, pine trees, churches and terraced botanical gardens and spice gardens are the main attractions of this holiday gateway.
Munnar, Kerala
Among several renowned hill stations in southern part of India Munnar lies at the mostly visited holiday destination by most couples due to its romantic weather, natural beauty, several attractions. The serene and virgin beauty of the misty hills, gardens, valleys enthralls the soul. The feel of nature will definitely give you Goosebumps.
Nainital, Uttarakhand
This is another beautiful hill station spread over the northern region of India. The beautiful lakes, hills and the valleys again enthrall its visitors all throughout their trip. The pleasant weather and authentic flora and fauna will leave you awe stuck by their beauty.
Srinagar, Jammu and Kashmir
This is known as the heaven on earth. People are mostly attracted due to the scenic view that satisfies their sight. The splendid moments in the historic gardens, valley, and in houseboats will definitely make your trip memorable.
Shimla, Himachal Pradesh
This is a snowy white hill station. The beauty of this hill station is spectacular. The hills, snow, lakes, glaciers, shops and much more. All are great gratitude to the visitor's sight. A huge number of people visit this hill station to spend refreshing moments with their partners.
Mussoorie, Uttarakhand
This hill station is known as the Queen of the Hills offering enchanting views of green Doon Valley and snow covered Himalayan Mountain. The sight of misty hills from the highest point known as Lal Tibba is a great gratitude to the eyes providing ample amount of rejuvenating moments.