Being one of the busiest stopover hub and a much sought after destination among travelers in the world, Dubai sets up a standard of being the only sleek and suave attraction among the Middle Eastern destinations that capture the attention of intrigued wanderers, families or groups who wish to experience the innovative verve and awe inspiring places of this city. Being labeled as an eminent futuristic city, Dubai seems less appealing as an idyllic romantic destination, which however Dubai conveniently proves otherwise by offering some impeccable experience in sites hidden amid the sophisticated ambiences that exudes a unique aura of ardor and intimacy you cannot fathom anywhere else in the world. For honeymooners and couples who want to rekindle their relationship spark and make their partner feel special, Dubai promises some beautiful experiences to look forward to.
• Spend some time together on a dhow cruise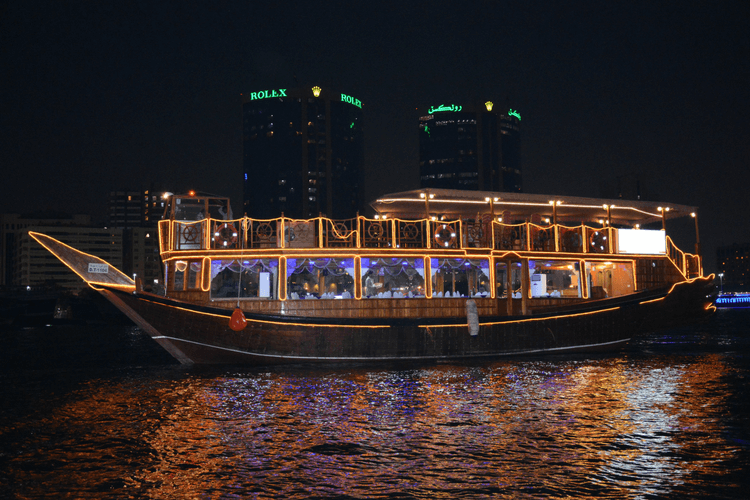 Nothing speaks of romance as a calm sojourn meandering through silent shimmering waters with some soulful music, relaxing ambience, live entertainment and fine dining. Surprisingly, Dubai gives you this fascinating experience of cruise dinner right amid the bustling city life. Give the love of your life a tranquil journey on the Dubai Creek on a traditional dhow dinner cruise and experience the soothing ambience with Dubai's gleaming skyline as a backdrop. Dhow Cruise Marina is another way of spending a charming evening gliding down one of Dubai's sophisticated areas viewing splendid skyscrapers while relishing sumptuous cuisine and joyous entertainment. In case you need some time away from the city, take an excursion cruise along the Musandam coastline and have a bit of adventure while on your romantic trip with snorkeling, diving activities and splashing around in the Indian Ocean.

• Be charmed by the Arabian nights on a Desert Safari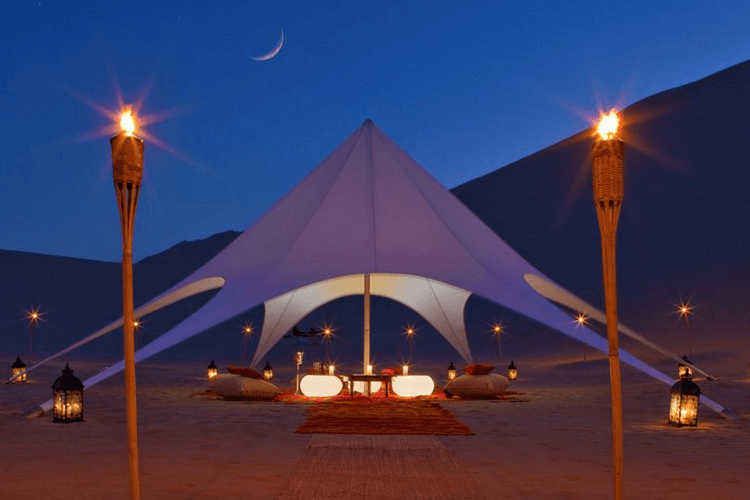 Imagine sleeping under millions of stars - make it into a real experience and surprise your loved one with an enchanting romantic experience at an offbeat place during an overnight desert safari tour. Enjoy an idyllic evening admiring the desert sunset after which you can enjoy a splendid night amid Arabian private desert settings or a gazebo and relish a Bedouin styled barbecue dinner amid the sand dunes, enjoy light folklore, exotic belly dance and falcon show before spending the night gazing at the stars in the dark tranquil desert sky away from the city lights.

• Spoil your loved one with luxury at elegant Spas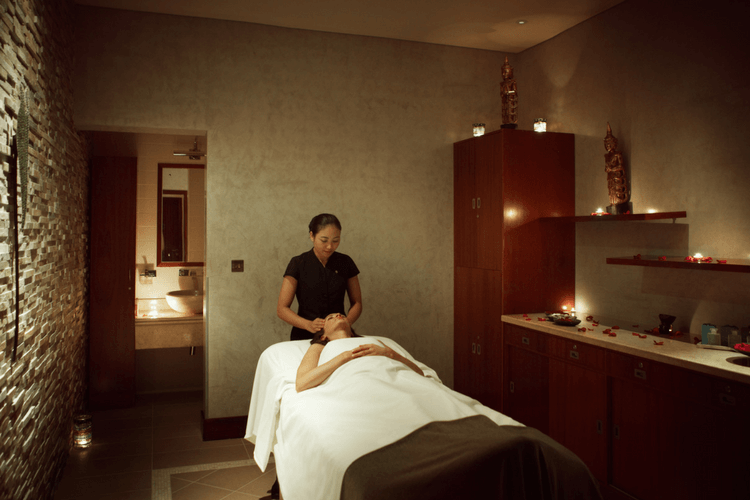 Indulge in some blissful time together at opulent spas that just melts away your stress and cleanses the strain of urban living. A soothing solitude experience in a romantic setting takes you to another world of relaxation and indulgence. Get pampered at beautiful Bedouin styled spas or open air spas with moonlit settings offering luxurious bath pools, hammams, Jacuzzis and saunas combined with exquisite wellness and invigorating treatments that will leave you thoroughly rejuvenated and relaxed – a perfect way to unwind and enjoy some timeless moments together in memorable surrounds. If you opt for these spa experiences during a honeymoon or an anniversary trip, you can get great discounts and complimentary benefits as well during your stay.
• Explore the marvelous landscape on a Hot air balloon ride
Experience the solemn of Arabian mornings and the hushed version of Dubai city with an early morning drive to the city limits. Get into a hot air balloon with your beloved and glide above the scenic Arabian stretches of sand dunes into the sunrise. Gaze in awe at a completely different panorama quite contradictory to Dubai city. Surrounded with serene landscape below and clear skies and a beautiful sunrise, this enchanting experience will be etched in your memory forever.
• Enjoy romantic fine dining experiences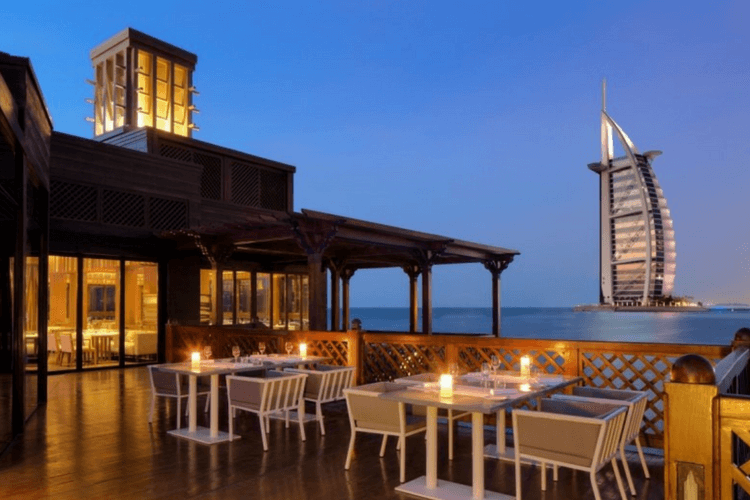 Dubai is the epitome of luxury and leisure and there is no limit to finding great restaurants and lounges when it comes to fine dining experiences. Bursting with innovation and creativity teamed with beautiful vistas, Dubai gets the advantage of having some of the envious locations in the world where the scenery is mind blowing that leaves a lasting impression on you. Spend a mellow evening surrounded by the sounds of the sea and the stunning views of Dubai's iconic skyline, opt for a prime spot on top of Dubai's skyscraper lounges and roof top restaurants to view Dubai's striking city stretching out beneath you or enjoy watching the vast expanse of ever changing serene golden desert while you sip your drink amid relaxing ambiences. Blending offbeat and extraordinary setting with a stunning menu of delectable cuisines consisting of international or Middle Eastern flavors in a selection of vegetarian, savories, deserts and seafood options, together with charming services makes the perfect ingredients for a wonderful romantic outing.
Bursting with energy, lavishness and unparalleled luxury, Dubai sets up an eccentric standard of leisure lifestyle that lets you have a trip that promises to be some of the best you have experienced in your lifetime. Bound to be layered with impeccable services, luxury style living and elegant surroundings, a journey to this astounding city with your loved one will be your most romantic venture of your life. With Dubai being equally attentive about focusing on admirable hospitality and high level of service to their guests, honeymoon or anniversary celebrating couples have an added advantage of getting complimentary benefits, free upgrades and special promotions from hotels and resorts. With great ideas to make your visit a timeless experience, Dubai is where you can give your partner a romantic holiday as per your desires.