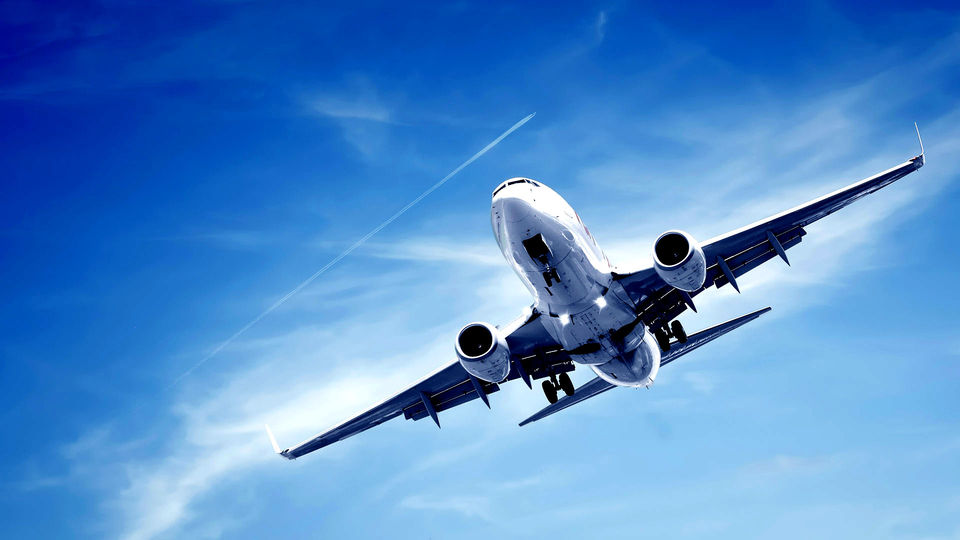 This is the story of my 1st international trip ever, which was a solo backpack trip to Cambodia. The story about how the planning happened and how the trip started.
So as almost every other normal mid 20's guy, done with the post graduation, been working for 2 years, also preparing for MBA.. I wanted to travel the world to be free, to have wonderful experiences, to meet new people and overall to stay away from people you know.
In January 2017, I had an idea of doing solo backpacking trip to any one of the SE Asian country for 10 days at least. I was searching some destination which would be fun, not very common with friends travelers I know. And finally shortlisted Cambodia as my 1st solo trip. yet I hadn't told my parents about it. Actually my father was cool about it but my exams were not finished. My last exam got over in 1st week of March. on 15th March, my brother got married so I had no time in between to talk to mi familia about the trip. On 17th I told my father that I am going to Cambodia. He asked when? I said on 28th. He said Okay. That's it!! That's the conversation I had with him regarding the trip. :P
As I had already planned my itinerary, I just had to do the bookings. I opened skyscanner to check the tickets rate and my god!! they were reasonably high than what I had seen the last week. I knew sometimes the rate gets fluctuated according to demand so waited 2 days, meanwhile I started looking for alternate routes. all this because I was on a strict budget for a trip as the trip was with my savings. Finally I got comparatively cheap rates so I booked my flights for 28th March and return flight for 7th April morning. On 28th my route was Mumbai - Hyderabad - Kuala Lampur - Siem Reap. Where Mumbai - Hyderabad was Indigo Airlines and further all flights of AirAsia. Also booked 2 days hostel dorm in Siem Reap. I packed all the necessary things in a backpack and also took camera, action-cam tripod and what not. I was obviously very exited.
And then the day arrived when my most awaited trip was going to happen. I was very excited so were my all friends and family. I boarded the plane to Hyderabad, uploaded mandatory Facebook check-in status, posted some Instagram stories. All was going well. After an hour and so, I reached Hyderabad. it was around 9:30 pm. my next flight was at around 1 A.M. I had enough time to do all the processes. So I walked towards the AirAsia counter for my boarding pass and gave my ticket to the lady, she checked my ticket and said,
Lady:- Sir, I would like to see your visa.
Me:- Its visa on Arrival right?
Lady:- Yes, it is but I need you Malaysian visa. (BAMMM..!!)
Me:- Sorry but I don't have it as the flight is connecting AisAsia flight.
Lady:- No Sir, on your ticket I can see two different PNRs, and for that I will need your Malaysian visa.
Me:- Oh.. but I don't have it. Even the ticketing site did not tell that it is required.
Lady:- (showed me the ticket) See, if your ticket had only 1 PNR for both the flights then you wouldn't had required Malaysian Visa, but since you ticket shows 2 different PNRs, I am sorry but if you don't have the visa I cant process your boarding pass.
Sir, do you have an Australian Visa?
Me:- No, this is my 1st International trip and you are not allowing me to go. Please is there any other option which you can suggest?
Lady:- Let me ask my superior. (called someone and told above story to colleague/superior). Sorry sir, but we can't help you in this case. There are online booking counters where you can try your luck with the new tickets with single PNR. (WTF??!!)
Me:- Okay. Thanks!!
I took my ticket and passport back and called my father and told everything. As he had no information about my bookings, he started asking me questions about booking n visa etc. I asked him to wait till I check with other online booking offices. I hung the phone and went to AirAsia airport sales counter. I told the executive my entire story, asked him whether he could do any changes in existing ticket. also asked him about the new ticket to buy..tried everything I thought of at that time but he had the same answer that he could not help me. After 5 mins, I again asked him for the new ticket, on which he had one answer that the counter is closed. At that moment I got little depressed because of the situation. I went to Malindo Airways, but they had no flight at that time further I went to the MakeMyTrip sales counter. The guy suggested me some out of the way flight which would taken 38 hrs to reach Cambodia. At the same time my uncle called me and suggested one longer route which was way cheaper but too much exhausting, I asked the MMT guy to find this flight, and surprisingly he could not find the flight also. no other flight was going to Cambodia at that time. Me, my father and my uncle were trying to get solution on conference call. I was so pissed that I was talking very loudly on the phone. Meanwhile I saw my flight departing I had no hopes left for some time. In Mumbai, my father and other members of my family were trying hard to get me out of the situation. They were all awake till 2 A.M. just find alternate route. They also tried every possible way. I felt very sad. I could not understand whose mistake was this. Airline's, Online booking company's or mine. So at 2:15 I got a call from my uncle and he insisted to come back to Mumbai by early morning flight, also he could see the different flight which was Mumbai - Siem Reap via Bangkok for some higher rate. I spoke to my father again and we decided that it was better I come home and plan it wisely. So my uncle booked a ticket for me to early morning flight to Mumbai. I boarded the plane at 4:30 A.M with sunrise. My sister and brother picked me up at the airport. I slept for 3 hrs..woke up at 10 and went directly to dadar where my uncles office was. As he is a travel agent, he also asked some of his colleagues about the situation, my father also spoke to the industry people only to found out the situation little surprising. Most of them said is should not have happened.
After speaking to lot of people I decided to book a Bangkok Air flight. Uncle asked me the date which I would like to fly. I said that I was ready and I just needed a ticket to Cambodia. and because the return flight was of same route it had to be changed. So we decided the new dates for my trip which were 30th March 1 AM flight to Siem Reap via Bangkok and return flight on 10th April from Siem Reap. I also mailed the Siem reap hostel about me new schedule and asked them to retain my bookings.
On the same day night I flew to Siem Reap from T2. (I guess it was in my destiny to fly from T2 for my first Int. trip.)
The main thing I learned that from whomsoever you book your ticket, always ask all your queries/doubts to the airline in written format, that way you'll have a proof for any uncertain situation.
This was an unique and different experience which taught me lot of things about travel checklist.
P.s. :- My entire trip was soo much fun. I got life learning experiences throughout the journey.