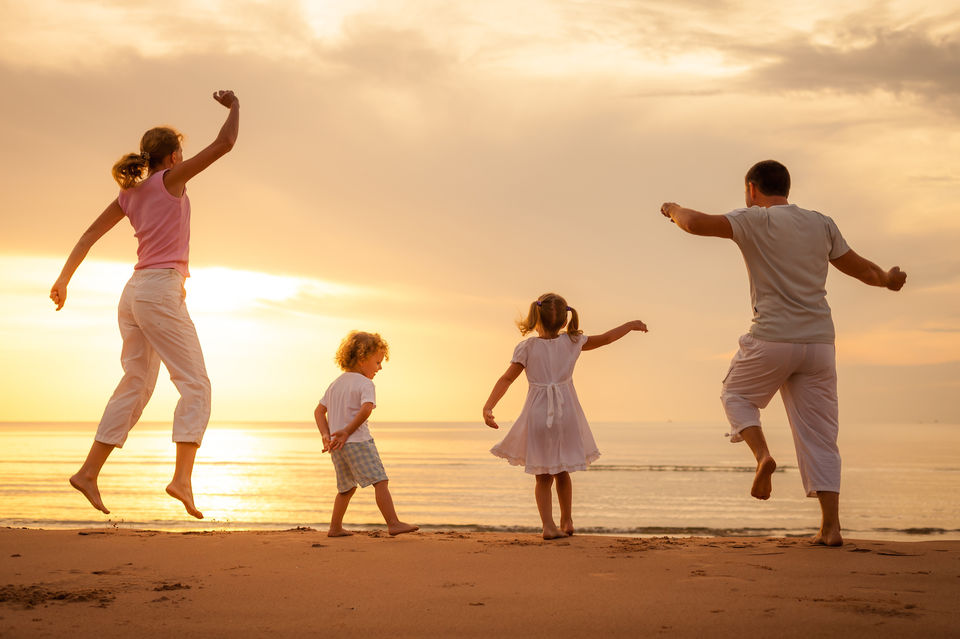 The family is the one place where anyone wants to resort to in search of the comfort zone. Not all travellers wish to travel in solace or with friends while there are some of them like me where we just want to get back with the family and go on a trip where you can still feel the embracing warmth and care of the family. I had been looking forward to this and had been glad that the semester break was arriving. My family had reached Kerala to visit their paternal parents and hence they had been waiting for me to reach so that we could have some family time while touring through some places in Kerala. Once my second-semester exams had been over, I flew all the way from Mumbai to Cochin and my parents picked me from the airport. Dad had done every booking for the travel with the help of Go-Geo Holidays, a Kerala based tour planner. Together, we set off to on our much-awaited family trip after almost two years of no tours together and the destinations we had planned to visit on the Kerala tour package had been Thrissur and Kozhikode. We resided at Angamali and the plan had been to travel to few places in Thrissur and extend the trip to Kozhikode for the land had been famous for food for which we stood together as a strong family to enjoy it.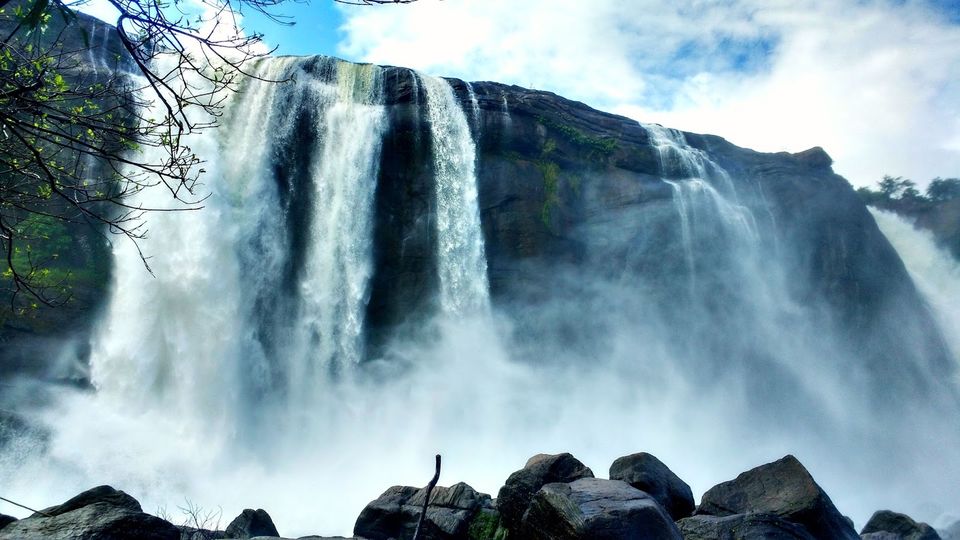 We headed off from our home where we were picked by the driver and the driver took us to a place that had been an hour and a half away which was Thumburmuzhy. The Saturday morning had invited quite a number of families to the place as it was a major picnic spot for the people. We walked along the hanging bridge that had been there which made the path for some beautiful pictures as well. The scenery was beautiful and hence we did not miss a family picture at the place. The tour proceeded where we visited the butterfly garden that had been on the premises itself. A range of beautiful butterflies fluttered around and watching the enigma its spread there, we walked. When we were done walking along the way our journey proceeded to Athirapilly. Only recently had I got to know the fame the waterfalls have in its name as a number of movies and song sequels had been shot in here. We reached and dad fetched the tickets on which we proceeded inside. The grandparents could not really climb down due to which they decided to sit on the benches and we proceeded for a slight tough walk that took us down the rocks to watch the beautiful waterfalls. The walk was absolutely worth where I had been seeing one of the biggest falls I had seen in my entire life. We spent some time there and then walked back to the top. The hiking had made s all tired and it was necessary that we had some food. We had planned to visit a temple named Vadakunnathan at 5 pm and hence had to feed on vegetarian food which we got from Hotel Bharath.
We took some rest in the car and by then it was 5 pm. We took an entire hour inside the temple which has been considered as a National Heritage in India. The architecture was magnificent and one could just not get enough of the beauty the place held in its arms. On getting we had energized power throughout our journey to Kozhikode which took almost three hours. We fed on some good amount of biriyani as we could just not wait for the next day to lump on the amazing Kozhikode biriyani. And it obviously turned out to be the best biriyani my whole family had ever had.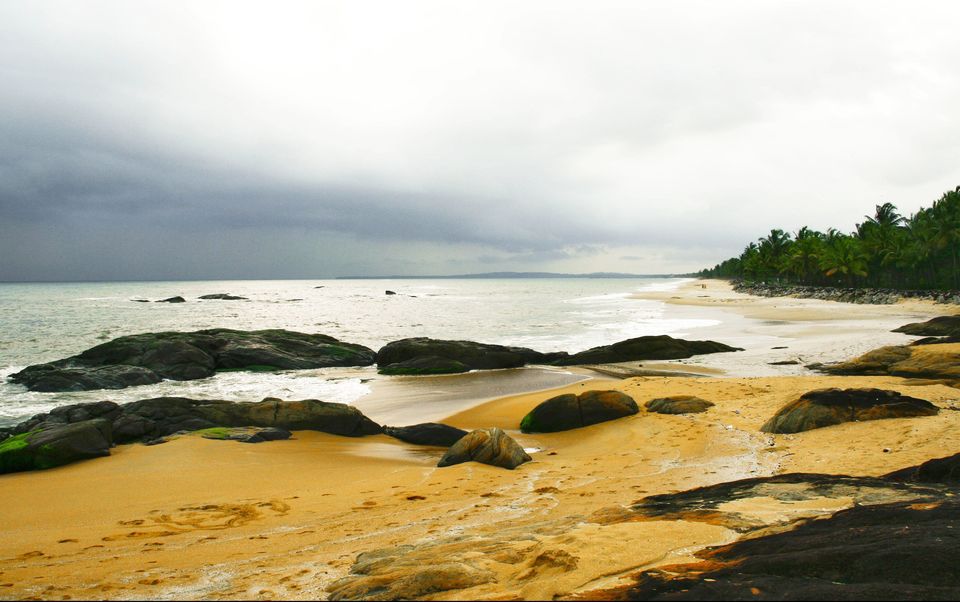 The second destination of ours looked absolutely beautiful. We had been in a sea view hotel and hence the Kozhikode beach gave us the best view of the place. We had the breakfast from the hotel itself but one cannot just stop eating from this land at all. So as we got down for a walk along the beach, we got into Zains hotel and had a treat of Erachi Pathiri there. The river persuaded us to leave as we had been quite lost in the taste of food. The first place to visit for us had been to Kappad Beach. The beach has been famous for the ancient history has in its name where Vasco Da Gama had first landed in Kerala. We walked along the beach which is when the driver went quickly and got us Mottamala which is another dish that is famous as a snack. We sat on the beach shore and gulped the snack. And the journey took us to Beypore. it was more of a craftsman paradise as the shops that had been there had shops and boats made out beuatiful. They could be a beautiful showpiece for the houses that my dad decided to get one for our house as a souvenir of this visit. Our travel proceeded to Amma hotel for some good seafood meals and from there we headed back to the town where we got to the Sweet street. One would find it hard to stop the mouth from watering as the nuts and raisins in it call us to taste them all. My mother got smalls packs of various Halwa's so that we could give it to our extended family at hometown.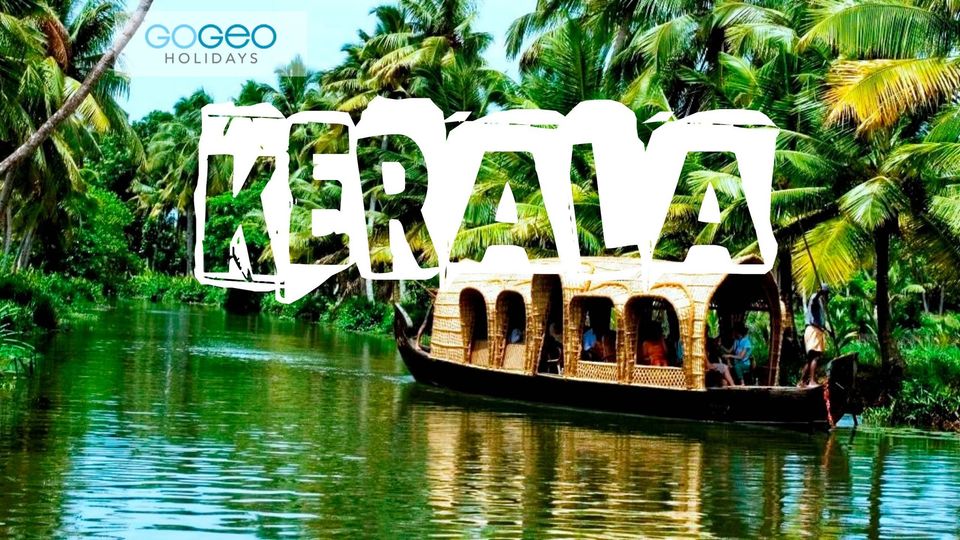 And what about our little journey where as a family we tried to know the destination where we had been. I had lived all my life with my parents at Qatar and visiting Kerala was a once in a blue moon thing. But now we had finally got some time and had chosen paths that had been closer to us. There were a number of other destination located in Kerala where we could be travelling in a while when we get together just like this when the time magically turns to be right for us. For now, the Kerala Family Tour Packages had turned out to be the one where we could be proud of the beautiful destinations in our own land of Kerala.