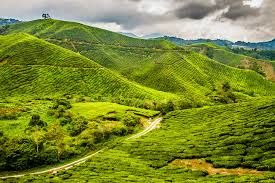 Thaipusam is a vibrant annual celebration in honour of the Hindu god Subramanian, with festivities majorly taking place in Batu Caves – it is a limestone hill with a series of caverns and temples close to north of Kuala Lumpur. Just book a bus via online from redbus and reach this happening place during Thaipusam.
It is a famous festival largely because of the practice of devotees who transfix their bodies with long metal skewers during the event. Celebrated by the city's Tamil Indian community, Thaipusam is one of the best times to visit Batu Caves. The many number stairs lead to the top and just inside the front door, piles of stone slabs have fashioned out a sort of Norman arch that frames a giant, granite-carved statue of Lord Subramanian. Inside the caves are more exquisitely carved Hindu guardian figures; some statues at Batu Caves, like the four-armed man, the giant, green-skinned Lord Hanuman are really terrifying for some people.
Thaipusam takes place between January and February, with thousands of people attending every year. The event is not restricted solely to Hindus – you will see plenty of tourists merrily clicking pictures: in fact, the warmth and hospitality you encounter here will make you want to never go back.
Besides impaling themselves, followers also carry giant metal constructions (known as kavadis) with offerings such as flowers and milk to the top of the caves. Some kavadis can weigh heavily, once prayers are done, those with skewers attached to their bodies have them removed and their wounds are treated. The event continues across the night and into the next day with many queuing up to carry their kavadis up to the cavern.
After two days at Batu Caves the procession returns to Sri Mahamariamman Temple with thousands of people walking alongside it and performers keeping up to the mood with drums beating out a driving rhythm.