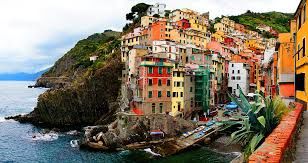 It is a beautiful small village situated in the Liguria region of Italy. It is known for its spell casting and romantic landscapes that you don't want to miss.
This place awakens the inner romantic poet of the person. At night its view is awestruck and magical.
If you ever visit Italy in your life, do not forget to visit the beauty of this gorgeous place.
When we decided to spend some time in Italy on the European leg of our trip, I knew there was one place we shouldn't miss out on. That was the Cinque Terre.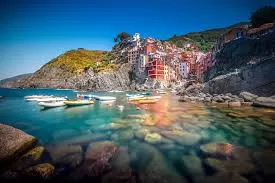 What is the Cinque Terre, I hear you ask. In Italian, it means "the Five Lands". You might not know quite what it is but you've more than likely seen it.
The Cinque Terre is that famous stretch of Italian coastline, the one with colourful houses built into the cliffs. You know, the one you see all over Instagram! It's made up of five little fishing villages, each prettier than the next. It's a real treat for your eyes and a real paradise for photographers!
Visiting in April, we did not have the most perfect weather but overcast or not, we were not disappointed. The Cinque Terre was everything we were expecting and so much more. Even though none of the photos truly do it justice, keep scrolling for a little taste of this breathtaking part of Italy.
I am keep a trip dairy for my friends and show them the world's beautiful places, Who is going to write my essay for me on Cinque Terre, Rio Maggiore, Italy and some other places too?