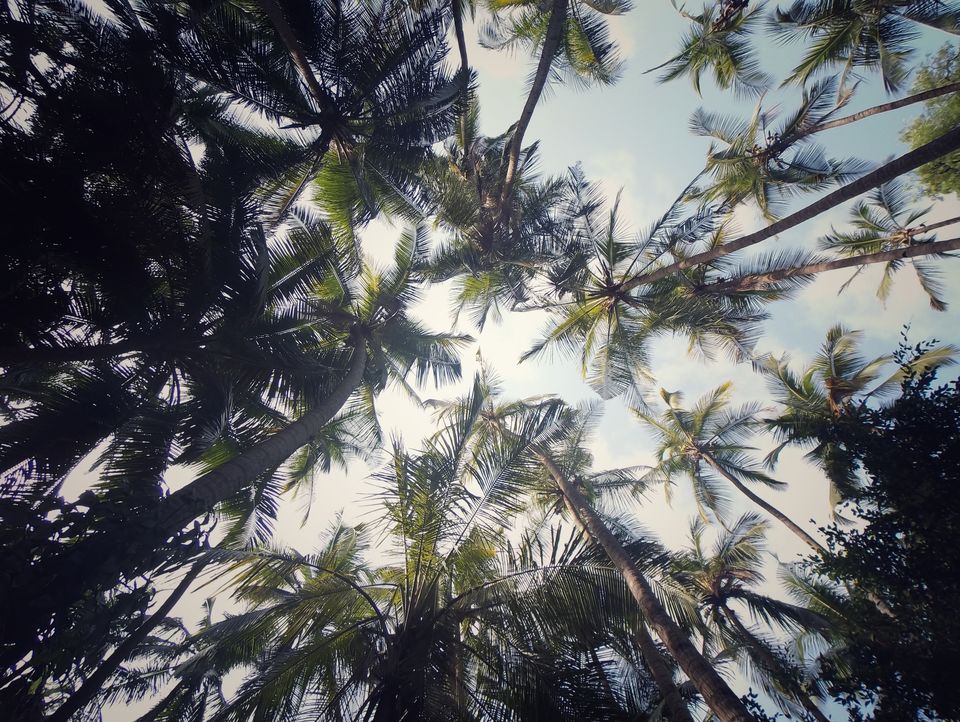 #TripotoCyclesToGoa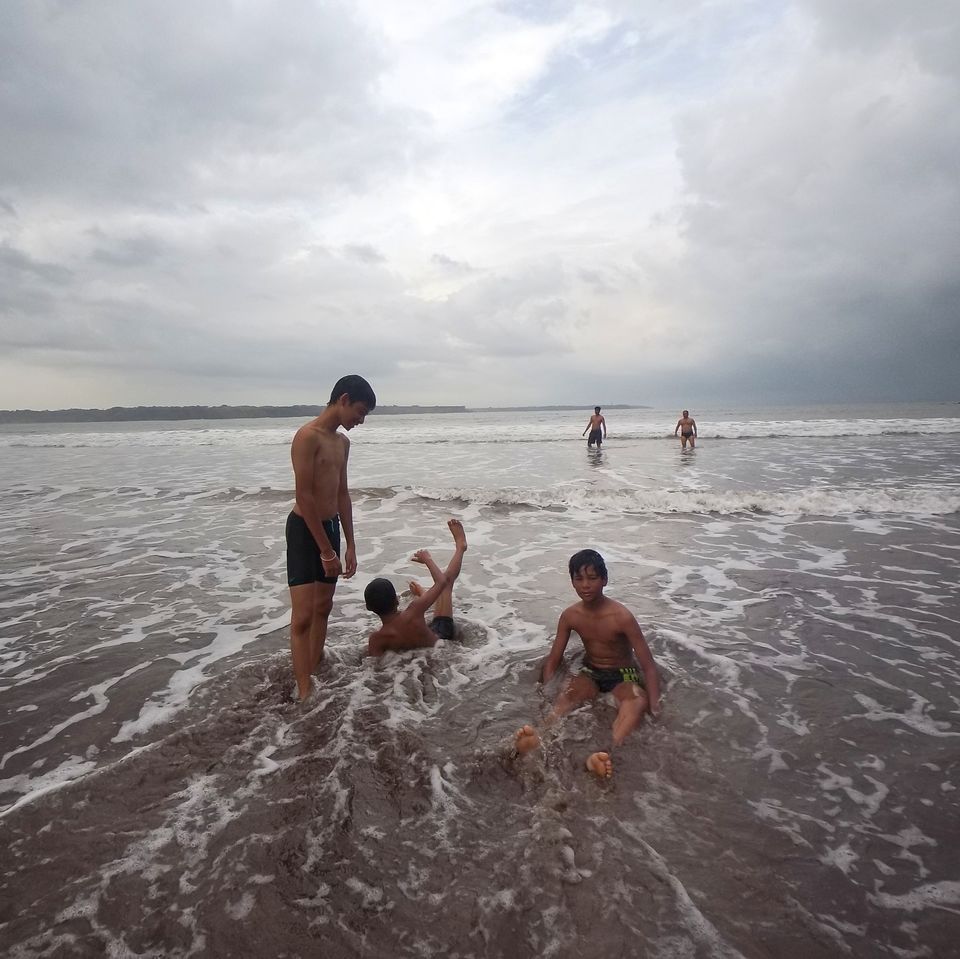 Ambolgad to Devgad (52kms) 10th June
Starting Point : Ambolgad
Starting Time : 6:30am
Lunch Point : Devgad
Destination : Devgad
Places to visit : Devgad Fort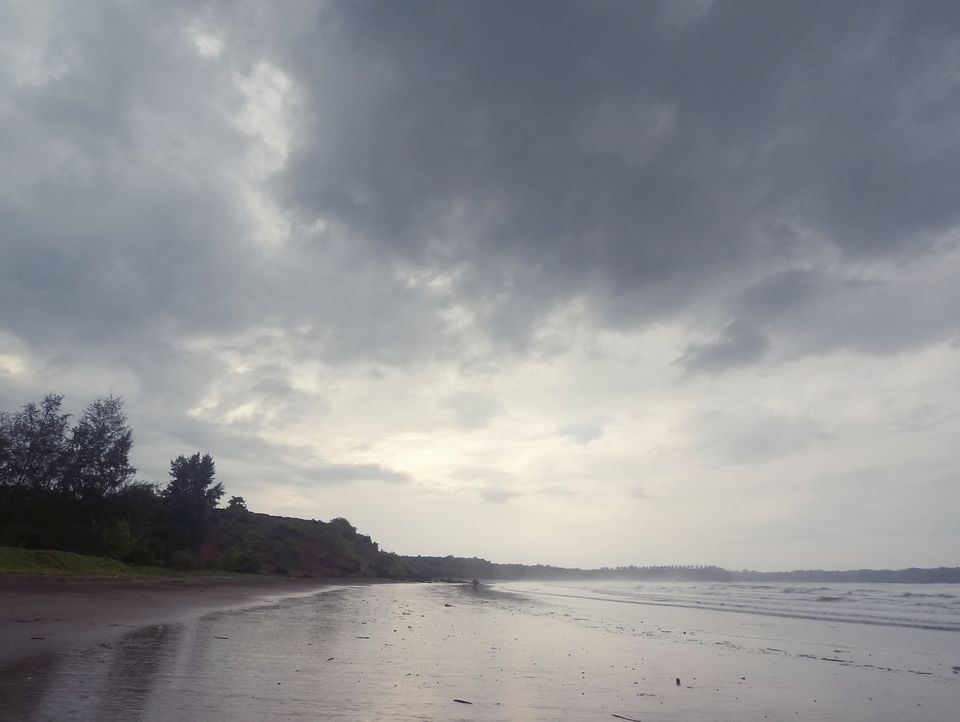 The day started late today. The decision was to start a bit late as everyone was tired and the distance was a bit less as compared to the other days. As Everyone took a dive in the sea nearby, some of us decided to take a look at everyone's cycle. We found a broken spoke in the rear tire of Suresh kaka. We started at around 11 am after fixing the the broken spoke. We came across some wild foxes soon after we started. It was a different experience for those who only see Firefox every day.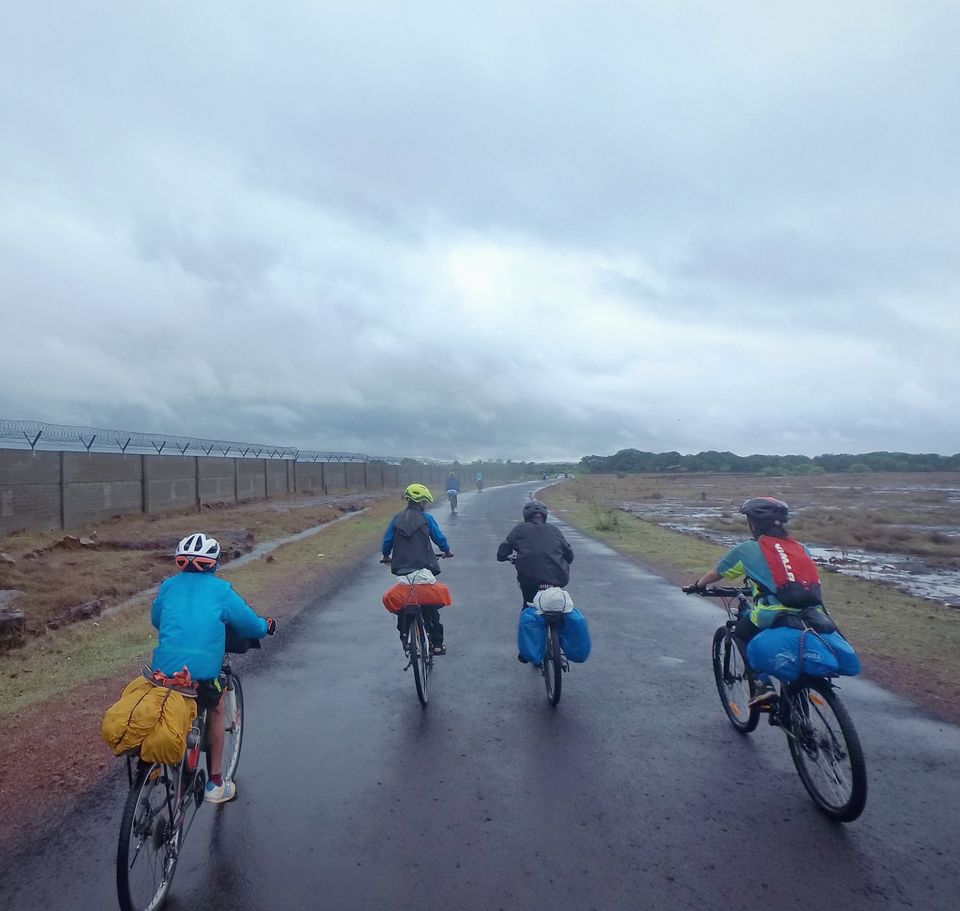 Rain started unexpectedly after we joined the main road. We had to stop and cover our panniers and handlebar bags. The town of Jaitapur has anti-atomic energy slogans painted all over it. The project area is marked and the work has not started yet. Searching a good place for lunch was a bit difficult as there were no hotels big enough to accommodate our group. The term toad strangler would be perfect to describe the rain today. We finally had lunch in a small town and moved forward. The once impregnable Vijaydurga fort was on the left at the mouth of Wagothan creek. The fort built by Bhoj rajas has seen fall of maratha naval command after they lost a battle of Vijaydurg in 1756.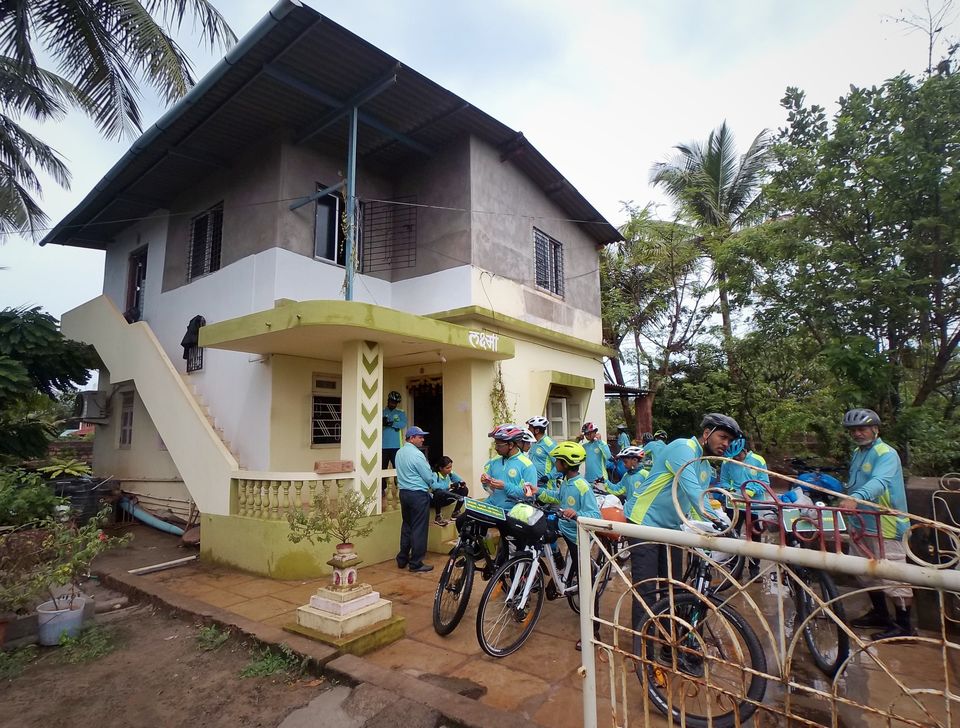 We reached Devgad at around 5 pm. Finding address was easiest of all days as we were staying with Professor Sontakke today. He is a very famous personality in Devgad. He was delighted to see all of us and his wife rushed to the kitchen to make tea as we had spent all day in the rain. The road today started with the climbs and they continued all day. The rain showed no mercy as well. But unlike the other days, everyone was confident and comfortable facing these challenges. Goa ride always tests your perseverance. If you pass that test you are ready to embark any ride in India.