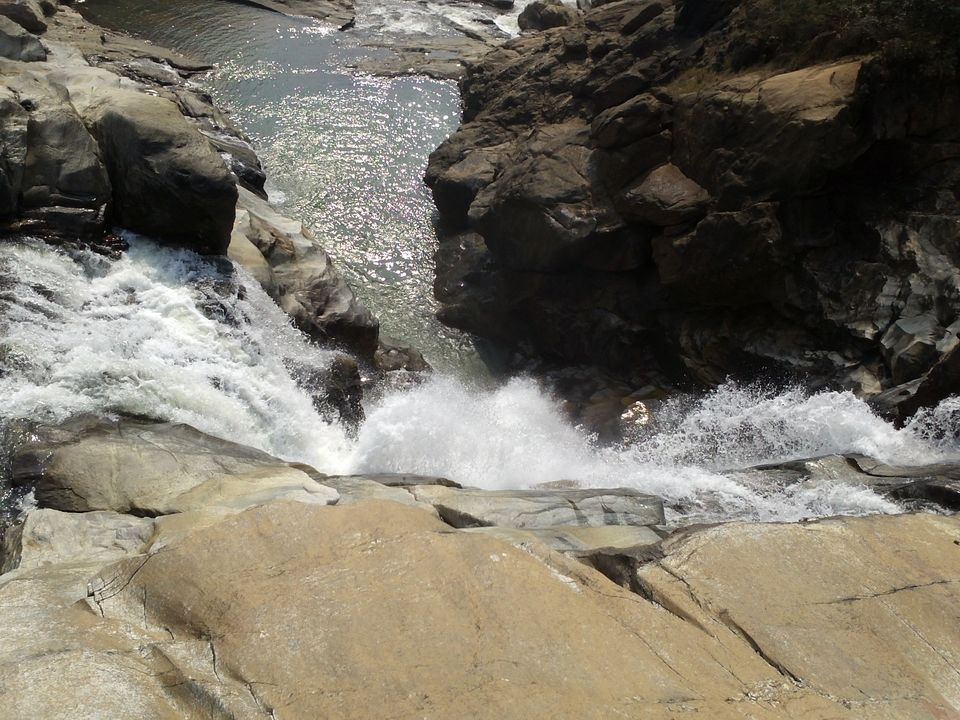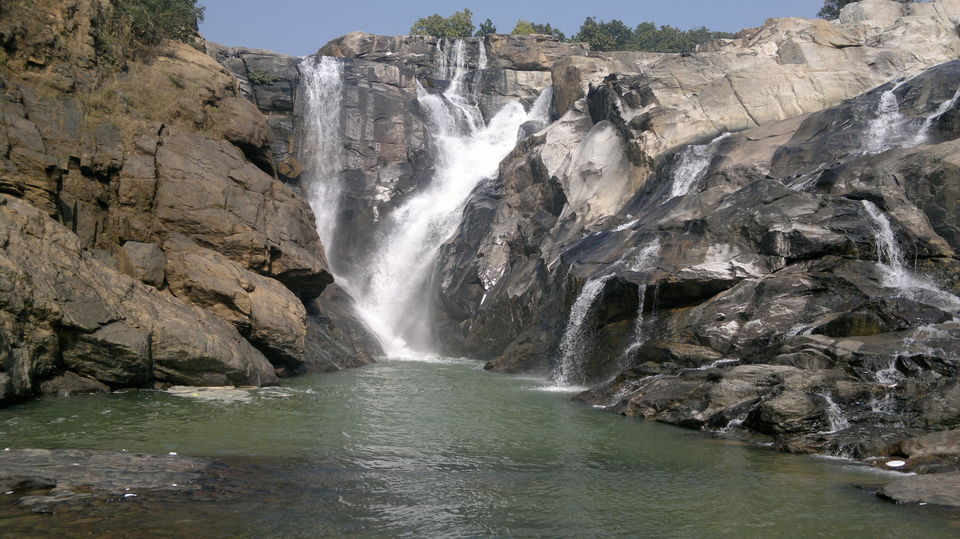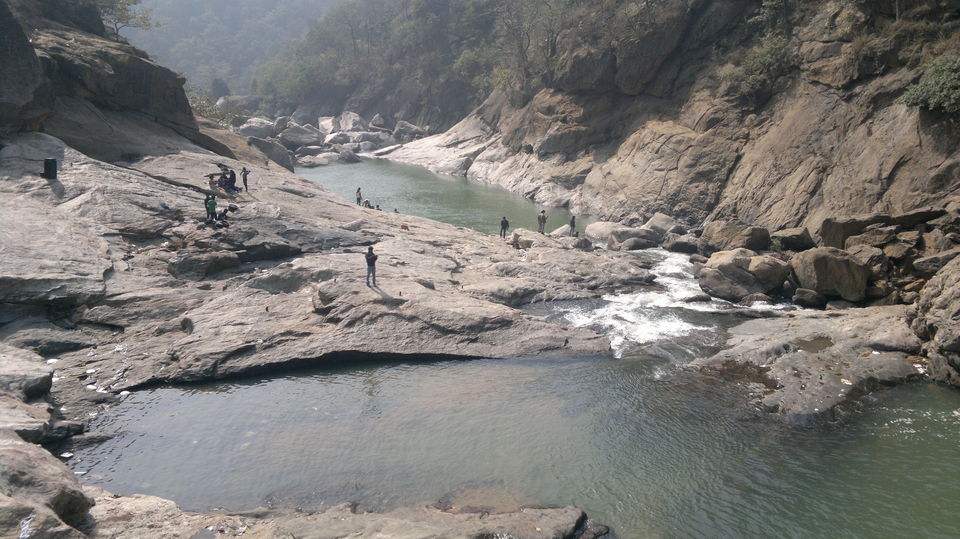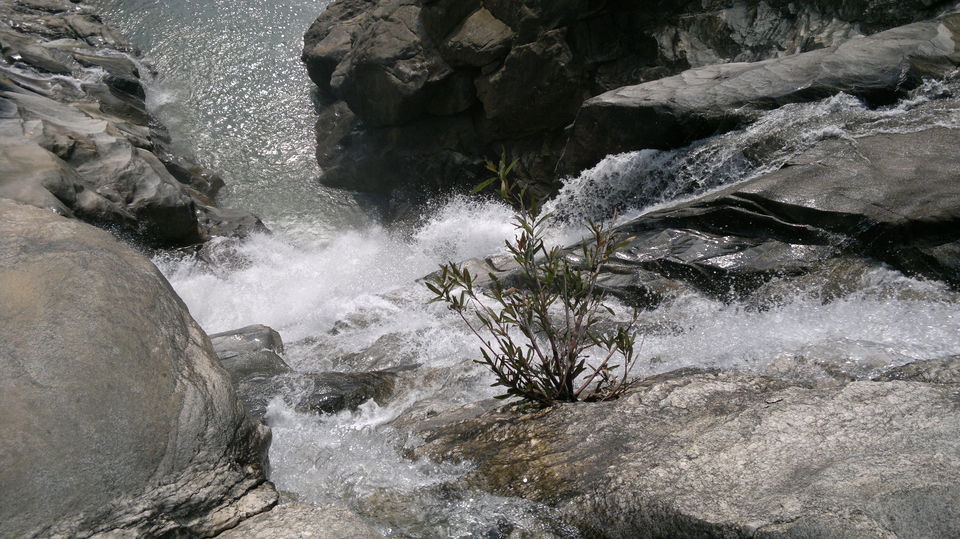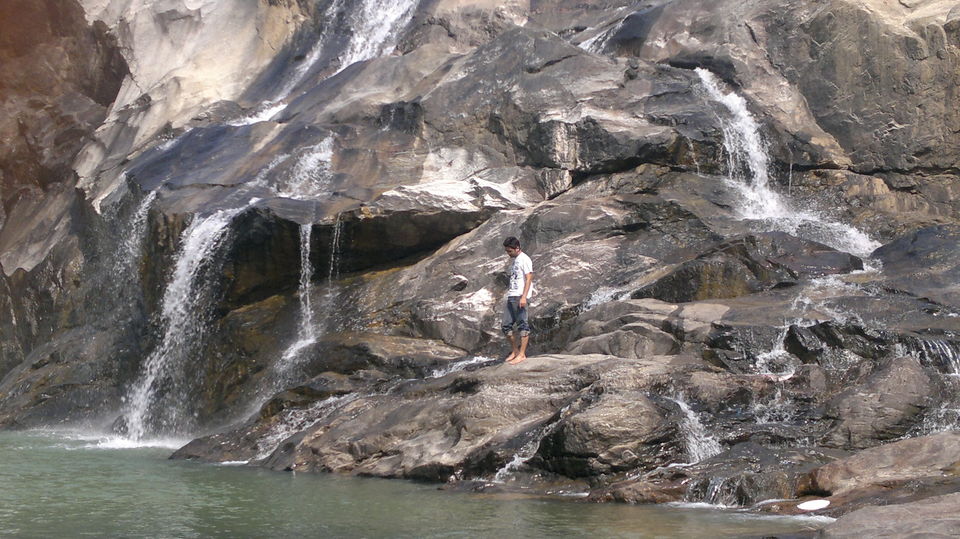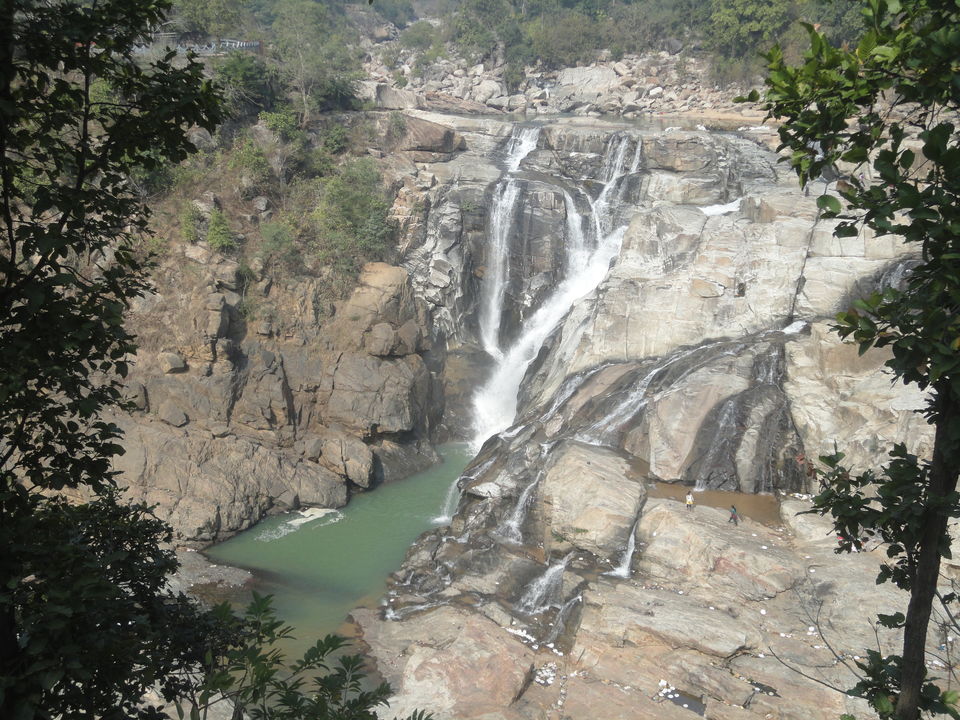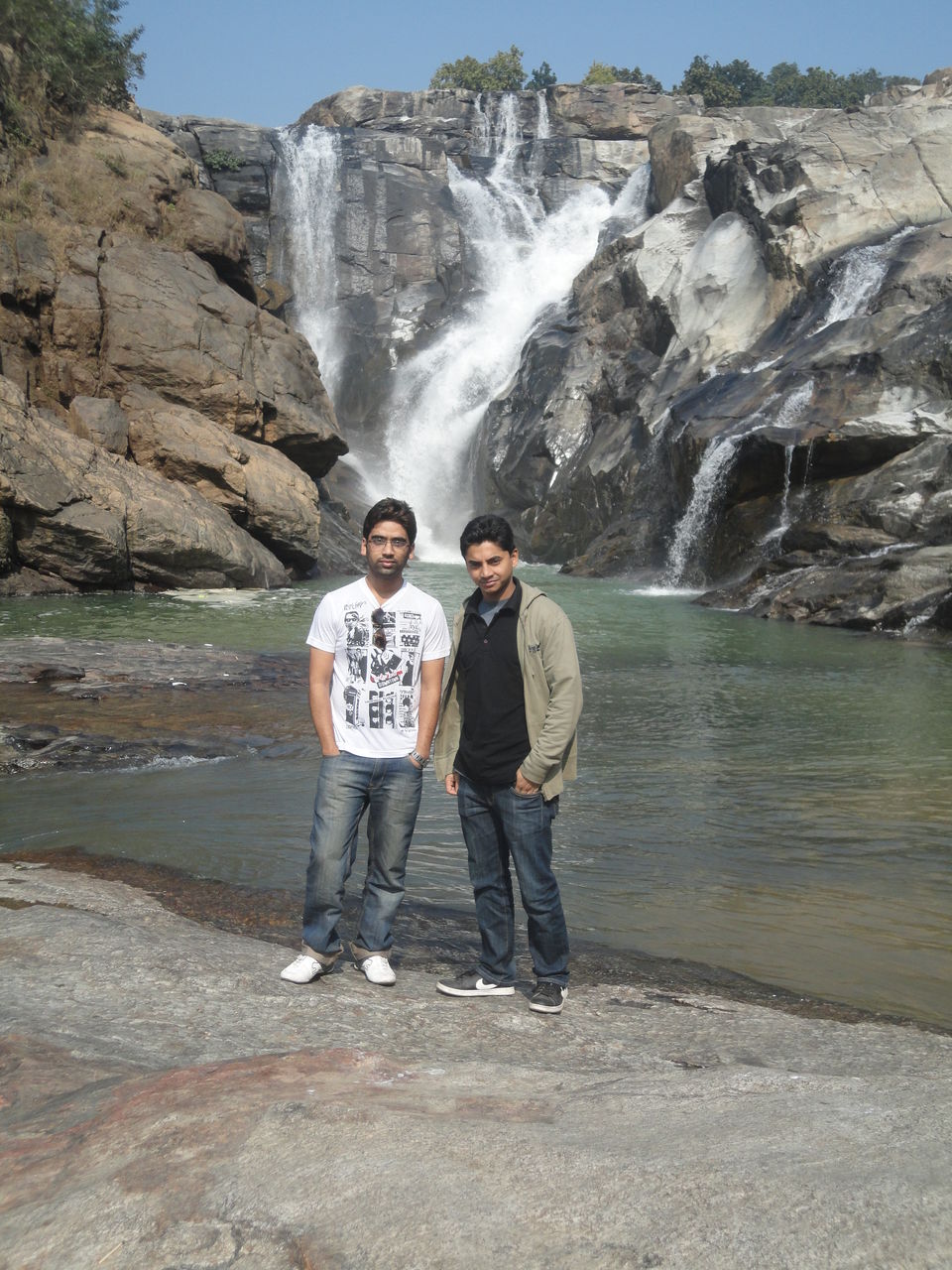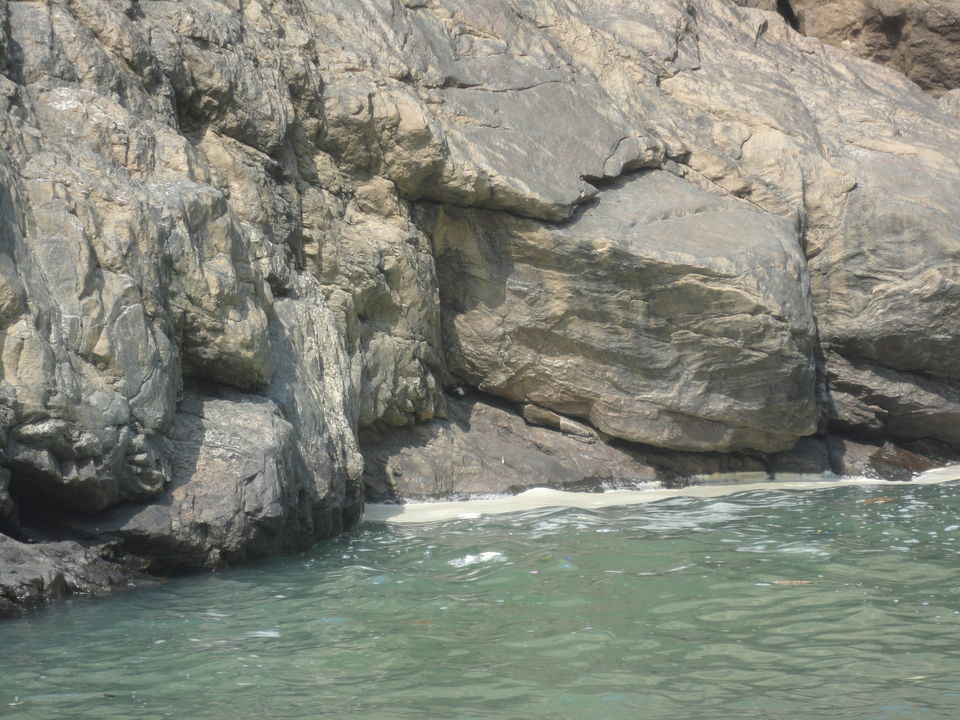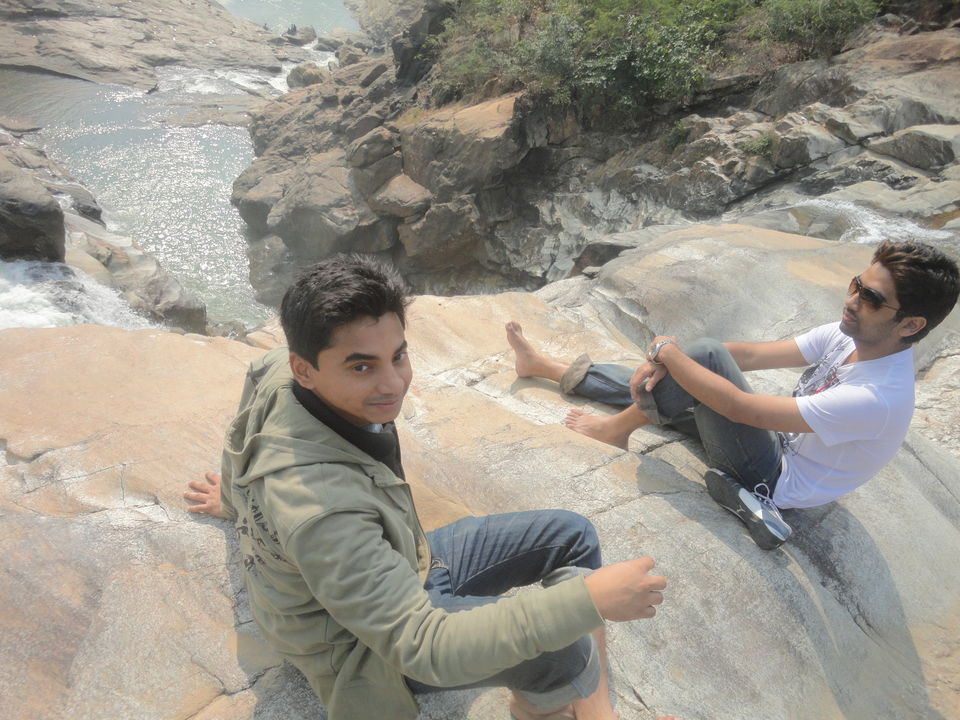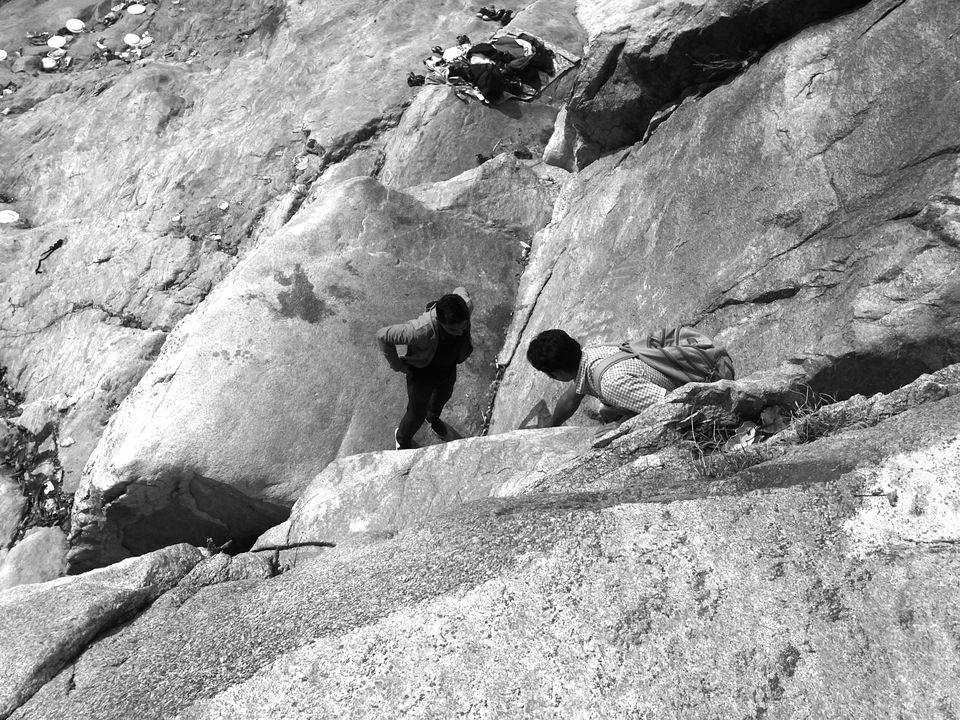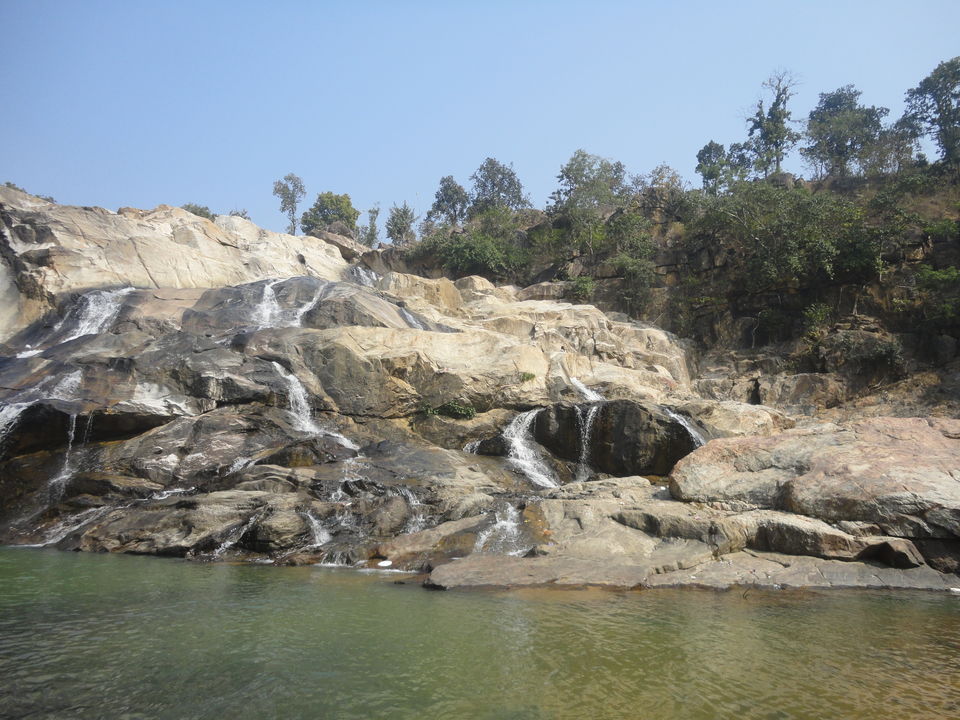 Dasam falls are situated 40 kms away from Ranchi on NH 33 or Ranchi-Jamshedpur highway. 
The waterfall is located some 40 km from the main city, it's a nice location and is bustling with crowds during the tourist season. It's called Dasham as 10 falls are at a single place .The waterfall dries up during summer and so a trip is worthwhile only from rainy season up to the winter end ( i.e. from Sept to March).
The falls are an absolute delight. The gushing waters from a height of around 150 feet are a treat to the eyes.
The steps leading to the falls are steep and quite challenging for the elderly, especially the climb back. However, at regular intervals of the descent, there are view-points from where the beauty of falls can be experienced without physically walking down to the bottom.