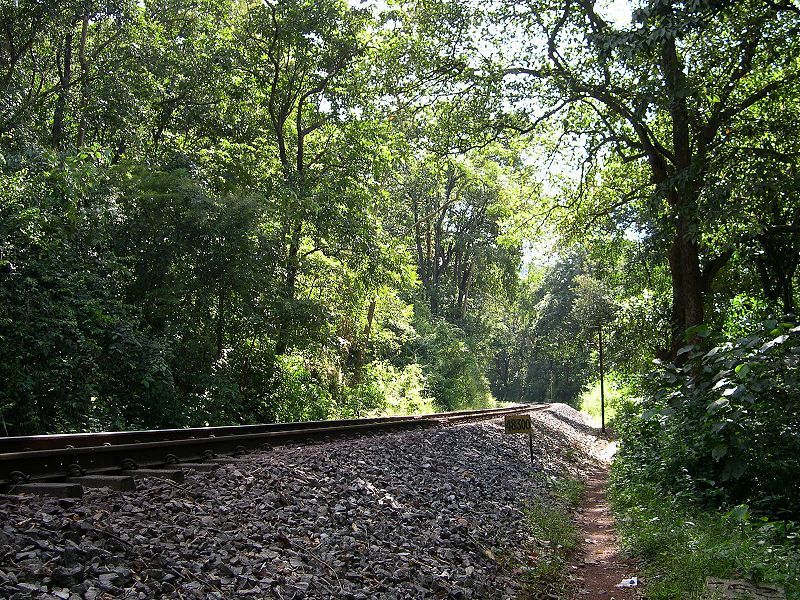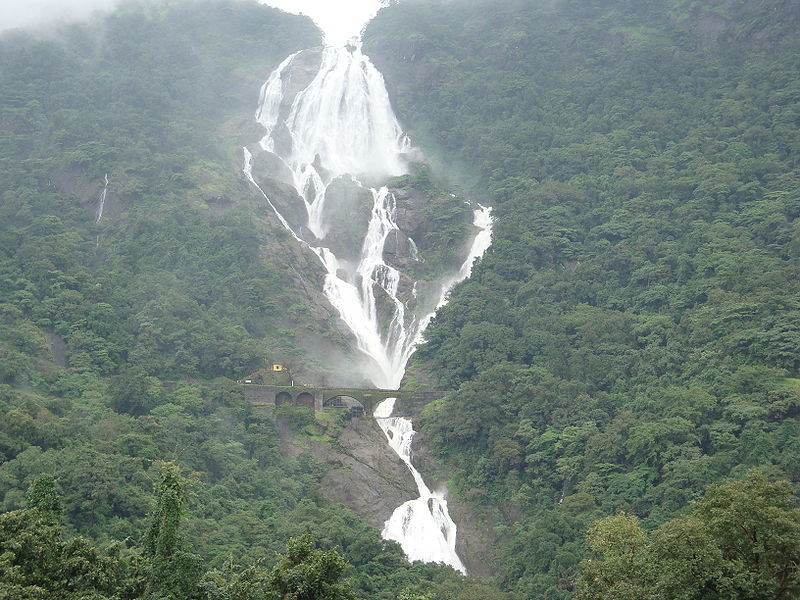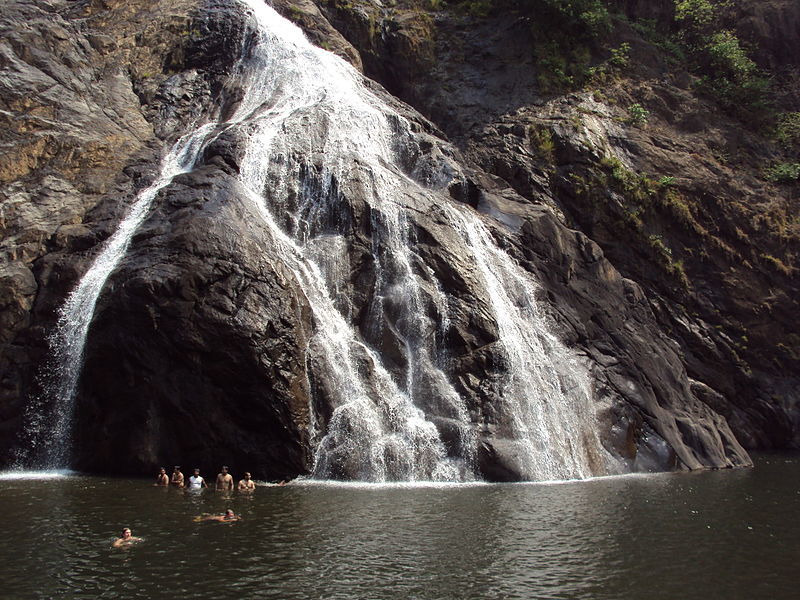 Trek to Dudhsagar Falls [19th - 20th April 2014] - Registration is ON

Dudhsagar Falls (literally means Sea of Milk ) is a tiered waterfall located on the Mandovi River in the Indian state of Goa on Goa's border with Karnataka. The waterfall is located in the Bhagwan Mahavir Wild Life Sanctuary at Collem in South Goa in the western ghats. is one of the world's most exquisite falls. It lies high up in the Mandovi River's watershed and so are not particularly spectacular during the dry season. During the monsoon season however, the falls are transformed into one of the most powerful falls in India. Dudhsagar Falls is listed as India's fifth tallest waterfall and is 227th in the world at 310 m.[1] The water plummets hundreds of metres (over a thousand feet) in large volumes during the rainy monsoon season, forming one of the most spectacular natural phenomena in Goa. It is a major part of the Goa ecosystem. It is a four-tiered waterfall with a total height of 310 metres (1017 feet) and an average width of 30 metres (100 feet).
The area is surrounded by a deciduous forest and many species of birds, insects, plants and animal abound here.

NOTE:
- We are doing this trek after a very long time. Arrangements will be at bare minimum. Join if you have experience in trekking and camping.
- Carry a raincoat. The weather is volatile and can change drastically on short notice.
- Torch is mandatory.
- Pack light. Carry only what is necessary.
Difficulty level: Moderate Approx Temperature: Max 30 degrees C Accommodation type: Tented/Dormitory Washrooms: Only at base camp Food: Basic Veg food Transport: Non-A/C (According to group size) Distance from Bangalore600 kms (one way)Total trekking distance13-14 kms approx.AttractionThe Dudhsagar Waterfall
Tentative Schedule:
Friday: 18th April 2014
09:30 PM - Pick-up from BMC, Shivaji Nagar
09:45 PM - Pick-up from New Shanthi Sagar hotel, Domlur
10:00 PM - Pick-up from Lifestyle, Magrath road
Saturday: 19th April 2014
09.00 AM Reach Castle Rock - Freshen up - Have breakfast
10.30 AM Start trek to Dudhsagar
01.30 PM Have early lunch (or carry - optional)
04.00 PM Reach Dudhsagar
Setup camp
09:00 PM Dinner
Sunday: 20th April 2014
06:00AM Wake up and freshen up
07.30 AM Finish breakfast
08.00 AM Start back for Castle Rock
12:00 PM Freshen up and have lunch
Start to Bangalore
Note: Drop points will be the same as pick-up points.
Read through things to Carry page and make your best judgment on packing your backpack.
Charges: Rs.4500 per participant

Above Charges includes: Transportation in non-ac vehicle, Stay, sleeping bags, Basic Veg food (2 Breakfasts, 1 Lunch, 1 Dinner), safety and medical kit, permission from Forest Dept., Coordinator from BMC
Above Charges does not includes: Lunch on Sunday and any other food during bus travel.
Note: There is a different permission charge for Foreigner & the difference amount should be paid by the participant on spot
Read thru Cancellation Policy page, just in case you have to cancel participation
Read our Refund Policy, in case we are forced to cancel this event.