Jog Falls is one of the highest plunge waterfall in India which is located near Sagara taluk of Shimoga district in the state of Karnataka. This waterfall is one of major tourist attraction in India, however, due to the construction of Linganamakki Dam, the flow in the falls is hugely restricted before monsoons.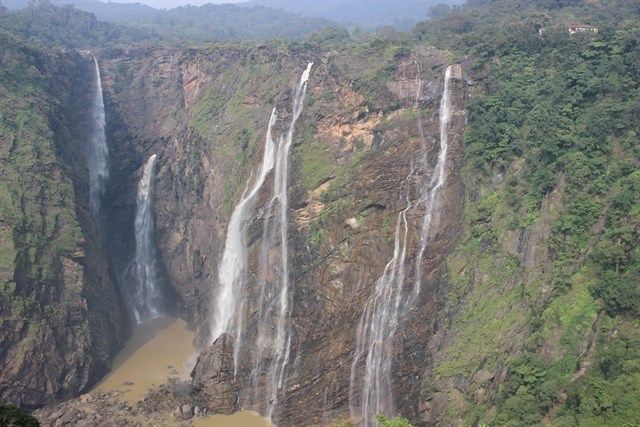 Jog falls has 4 water falls within it, Raja, Rani, Rocket and Roarer. The Raja Fall pours directly as a single stream. Roarer emerges at halfway and rushes violently downwards to meet the Raja. Rocket is the third falls which shoots downwards directly in a series of jets where as Rani, moves quietly over the mountain side in a sheet of foam.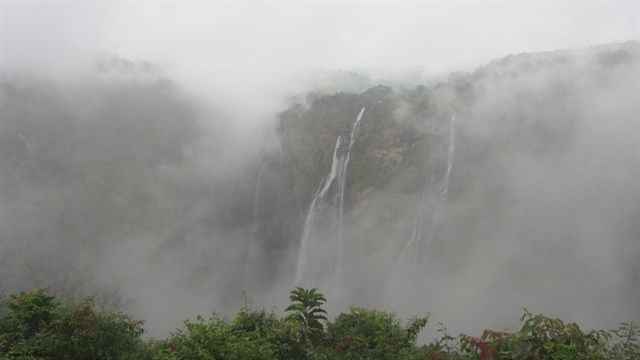 The place is best visited during monsoon season since the water falls is largely unrestricted from Linganmakki Dam. Not much of places are available for stay, however one can stay in Guest House or IB in Jog Falls. There are few home stays available. You may even consider staying at Sagar Town which is near to Jog Falls.
Below are contact details of Few Hotels/Home Stays at Jog Falls.
Hotel Mayura – (081862 44752)
Jog River View – Home Stay (094831 48201)
Home Stay – Malabar Camp Jog Falls – (094491 25613)
Route:Bangalore->Shivamogga->JogMangalore->Sagar->Jog
The approach roads from Mangalore to Jog are serene and we assure you that you will love your drive on these roads. You can also trek down to the bottom of the Jog falls by taking the steps which go down to the base of the falls. The view is really amazing. Please note that there is an enclosed barred area at the bottom beyond which you shouldn't go. The trek timings are from 8 AM to 4 PM. Try reaching before 3 PM in order to trek towards falls.
One may proceed to following places from Jog Falls
Gokarna (115 KMs)
Murdeshwar (90 KMs)
Goa (200 KMs)
Yana Caves (160 KMs)
Dandeli National Park (100 KMs)