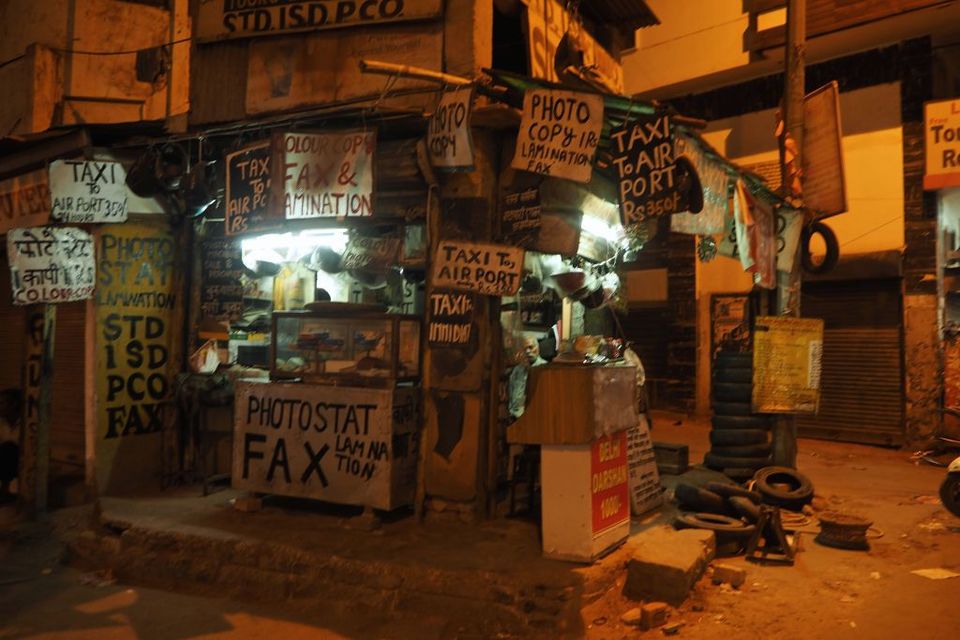 If you travel by plane, the most convenient way to reach the center of Delhi is by metro. There a direct line (Airport Express Line) that link the airport to the New Delhi Train Station that is the closest Metro station from Pahar Ganj. The closest Metro station from Old Delhi is Chandni Chowk
As you collect your luggage you'll just need to follow the "Metro" signs.
Need to buy the ticket and then pass the security control.
ticket: 100 rupees (one way)
Metro schedule: 05:30 a.m. to 11:30 p.m.
There's a train every 15 minutes, and the trip will take you about 20 minutes.
If you are traveling with more than 2 people so maybe is cheaper to use the taxis. But watch out: there is a big scam with the taxis pre-payed at the airport!!!!!! Yes! Even with the pre-paid taxis!!! Be special careful if you are travel alone, especially if you are a woman. Even if you are not alone, try to choose a flight that arrives late, or too late for you to catch the Metro, and consider, at least, one hour more for the immigration formalities, collection luggage, etc…
So this is the scam: you pay the taxi, find your car and your driver, and the trip start smooth, usually with a friendly chat. As you leave the airport area and approach the urban are of New Delhi, the taxi driver will start to tell you that don't know very well the place where you ask to go… even if it is the most well know place like "New Delhi Railway Station" or "Pahar Gang" were most of the travelers stay. Even if you insist that is in the center and is a well know place, he will try to ask a friend, by phone or sometimes even stop in a place to ask directions.
From now on you are in trouble: the "friend" will tell you that the place is closed, that there is a demonstration on the streets, or a religious festival, a strike or something else, and that is impossible to drop you in that place, that the police close the roads, and so on… they will tell you that is not safe, and even if you insist that you are updated with the news, they will make everything to block your movements.
Quickly you'll be surrounded by guys, apparently, all trying to help you, but all part of the scam. All this is a way to make you fell vulnerable and without the time and "mental space" to think clear.
After that "someone" will help you to find an alternative place to sleep… "someone" that look friendly and speak a better English… of course that the "available" places to stay will cost you more that 100$… If you said that you don't have so much money, they will contact other cheap places but all will be fully booked… even if you try some of the guidebooks accommodations, they will call then, speak in Hindi, and then will give the information that are also fully booked.
So this is the scam!… maybe you can bargain and get an 80$ room, but will be difficult to get rid of these people, especially if is already dark, or if you are alone. Try to be cool. Don't trust anyone and don't accept advice from anyone that approach you, as they can be part of the scam too. If you find a shop (not a travel agency), a bank, a commercial area, just pick your luggage, and get rid of the "gang". Look for someone that can help you to catch another taxi, trust more in the women that in the men.
I had this problem in 2008. I was with my partner and we strongly argue and insist that we had a room booked by a friend of us, and that we had already called him on the phone and he was there, in the hotel, waiting for us. The taxi driver lets us close from Pahar Gang, but a few block away. Was in the morning so it was not a big deal. But I knew other people, women travel solo, that was not so lucky, and was pushed to an expensive and shitty place… at least for one night.
Good luck!