02:00 pm in the noon. Yes, we got pleasure to look at some memories of war between India – Pakistan. It was proud to see our national flag flying high in the sky of kargil and making India proud to our Indian Army.
We all got patriotic at that time and a huge boost to our confidence. Looking at the grave of our bravehearts soldiers, we realized our problems to reach at this place is way little.
Moving ahead from kargil take a look in this video
It was around 6:30 when we reached a place called mulbek, we are still 180 kms from our planned destination. Riding bike had become more tough due to heavy and cold windy weather. Our double layer jackets we're not working enough. We finally thought to look hotels for night stay. But, we were not getting good place to for our stay. We were keep going. At last we reached to a place called Lamayuru for night stay.
"Hotel cost – 1800 INR for 2 rooms with limited speed wifi"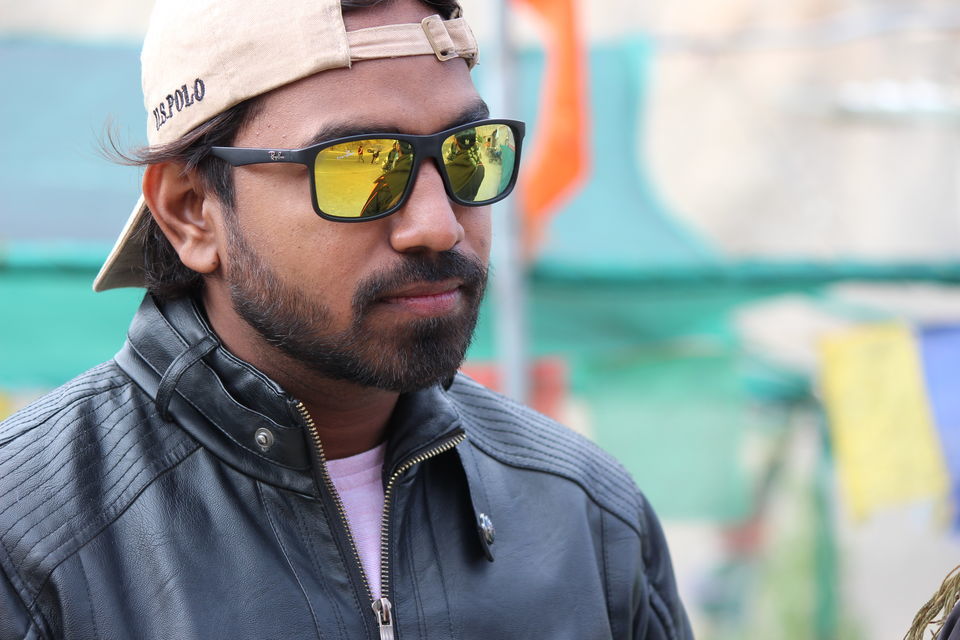 Lamayuru, 12:00 AM, 19th June 2018
Due to intolerable cold weather we thought to take the adequate amount of liquid medicine to warm up our body. After this energetic session we got to meet some riders who all are travelling from kanyakumari towards leh. One of them has become friend of mine now. Here is his Instagram profile in case if you want to see his journey.
Ajit Mishra : https://www.instagram.com/travellindia
08:00 AM, 19TH JUNE 2018
We were excited for more mountains views for further journey. We knew, we are going to witness to more beautiful journey which no other journey in the world offers to travellers.
Places which we have seen in lots of movies, video blogs on youtube etc.
Just after 15kms, we got the first bonus to watch the the confluence of supporting river into Indus river.
Moving ahead from this place, we got to go through from one of the mountain's finest roads of India. We captured this moment very well with us! This pleasant ride took the adrenaline to the success in everybody body. We all were so pleased with the journey which we have just imagined and looked in other's video and images. Yay!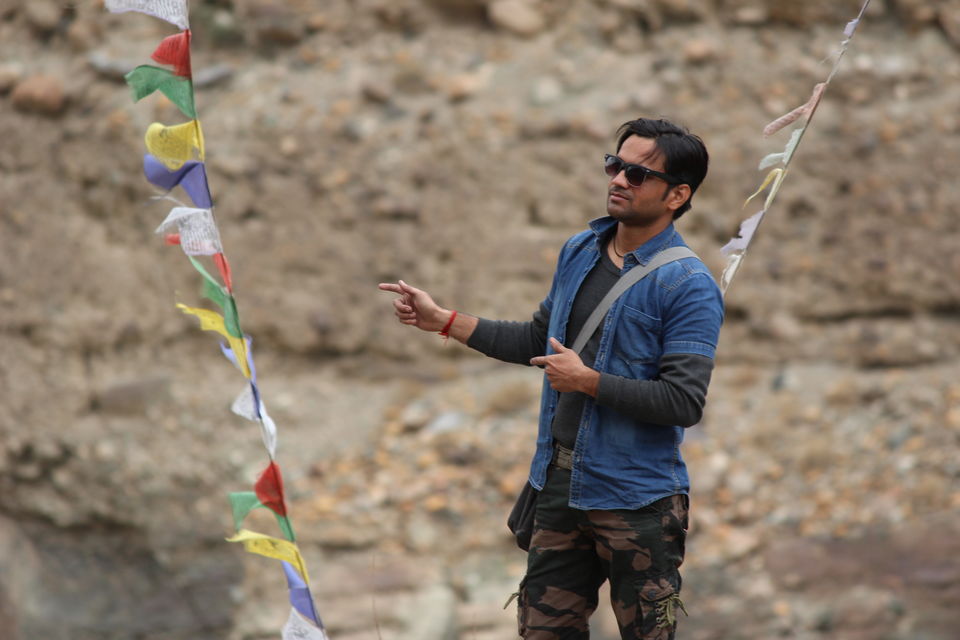 Tregedy No.3 …!
If you doing the Leh-Ladakh and problems itself doesn't arrive at your doorstep, if your journey is going so smooth and you are enjoying so much then wait!!!
It was around 12:40pm. One of our rider, Atul met with an accident with apache 160cc bike.
He said, "he was unable to describe". He took 5secs pause and said, it was looking all dream, and looks like I have come out of the mouth of death. He was unable to turn the bike at the last moment due his high speed. Even if he has applied both brakes with full swing. At the edge of the road, his bike got slow but not enough. He has fallen 4 feet down in the moat.
He was 2 feet above the bike when he did fall.
He was experienced biker and due to his presence of mind he landed little safely on the ground. Without proper biker jacket and helmet he has managed to land safely on the ground.
Bravo Atul !! We all got the goosebumps when he expressed his feelings to us.