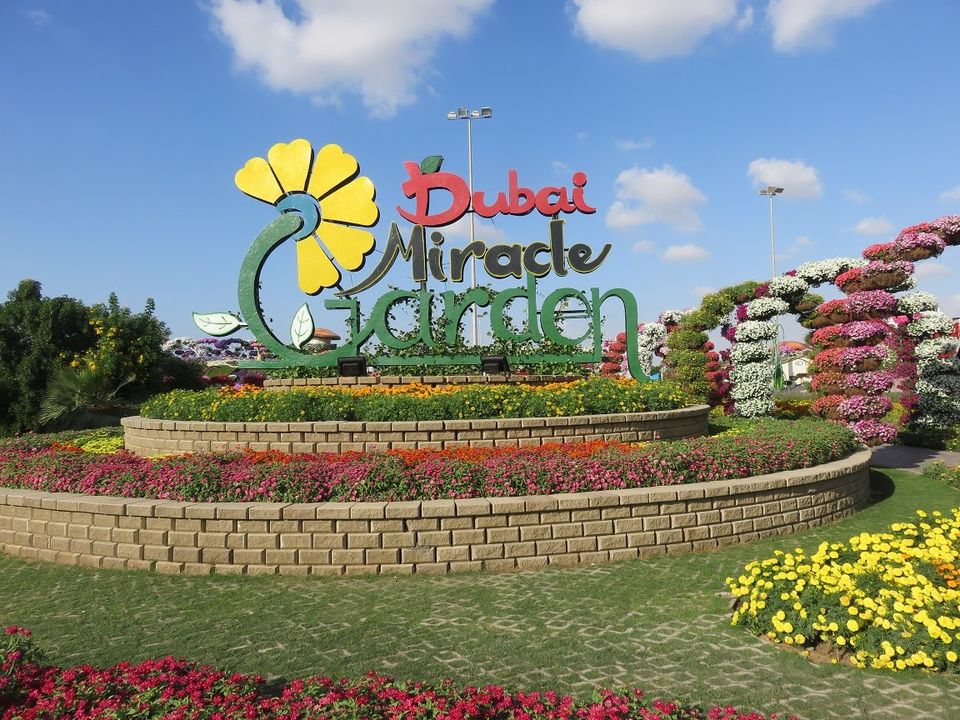 Everything in Dubai is just so impressive and extravagant, so why not a garden would be? Located in the Dubailand district of Dubai, United Arab Emirates, Dubai Miracle Garden is the world's largest natural flower garden and houses over 109 million flowers planted across 72,000 square metres of area. It is nothing less than a miracle in the desert of Dubai and also features the Dubai Butterfly Garden which is yet again the largest in the world with a sanctuary having over 15000 butterflies of 26 species.
For those who would be visiting this garden for the first time, this is surely going to be a worth of an experience. The colourful and picturesque attractions all over the place would make you want to stay in this place forever. There are many unique flower displays such as in the shape of pyramids, replicas of the Dubai's most iconic building Burj Khalifa, Eiffel Tower of Paris and even the Emirates Airbus A380 which is covered by the flowers entirely. You will be stunned with the beauty of floral patterns, flower clock, floral walls and sculptures, stars, igloos and cars. The park is the synonym of a stunningly beautiful and vibrant art exhibition exhibiting the flowers in the most magical way. Don't forget to carry your camera and shoot while taking a stroll under the ceiling of Hannah Montana Umbrellas and archways in the shape of large floral hearts. This glorious and magnificent garden with an immersive and arresting beauty is surely a must visit while you are on a vacation to Dubai with your family.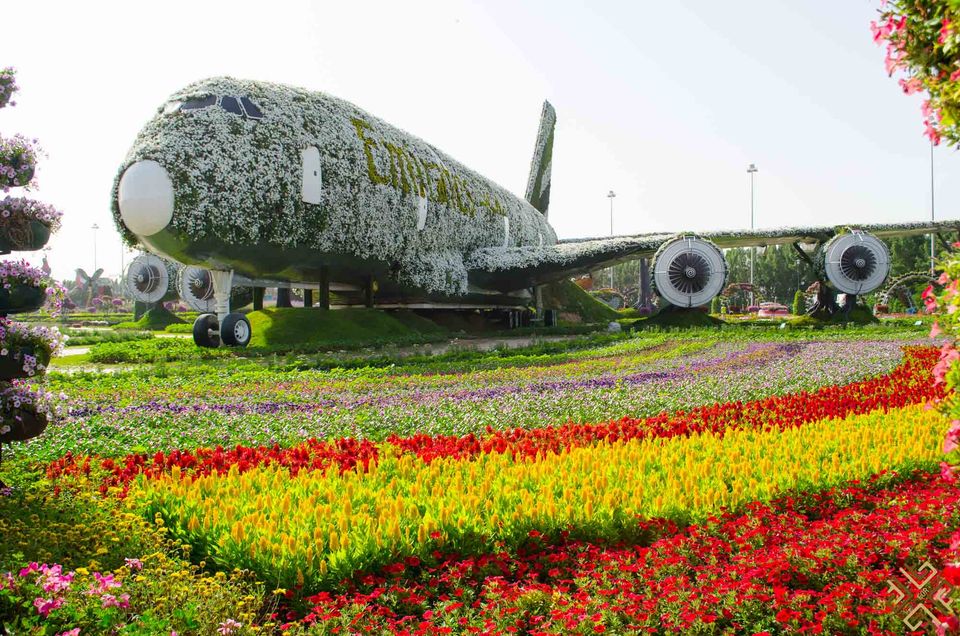 The best time to visit this garden is definitely in winters and the garden operates from the month of October to April and remains closed during summers from June to September pertaining to very high temperatures in Dubai. It is better not to visit the place in the noon time due to high temperatures. The opening hours of the park are 9 am to 9 pm during weekdays and 9 am to 11 pm during weekends. There are several dining options available in the park and also the designated sitting areas (only these areas are earmarked for sitting). The entry ticket costs 40 Dirhams and for the children aged up to 3 years, it's free.
It is indeed a miracle that these flowers are blooming in such harsh weather conditions and display the most beautiful colours of nature in such a breathtaking environment. So, plan your Dubai trip and a visit to the Miracle Garden but make sure to plan your Dubai Holiday Visa on time. You can avail Dubai Visa Service from any Dubai Visa agency by paying the Dubai Visa fees and get your Dubai Visa online.
To get more detail about Apply For Dubai Visa visit our official website dubaivisas.org.uk.