Apart from the clichéd sun, beaches and clubs, if there is one thing makes Goa an absolute favourite among tourists then it has to be the food. Authentic Goan cuisine is one of the most popular cuisines in the world. Tourists from all around the world visit goa to try various unique appetising dishes. These dishes are made with a perfect blend of coconut and spice. The two most favourite south Indian ingredients.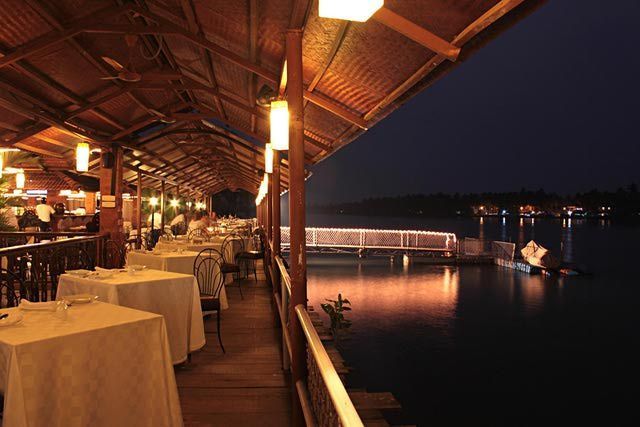 Here is the list of famous Goan dishes.
Your taste buds will thank you after eating these!
Fish curry:
Not just any fish curry, it is Goan Fish curry. Seafood is huge in Goa. Be it prawns or fish, you will not find this taste anywhere else in the world. The traditional Goan fish curry is served with rice on a plantain leaf. Also, it is the staple among locals in Goa. You can also try the Goan prawn curry, which is equally scrumptious.
Fish Recheado:
Since we all know that Goa is highly influenced by the Portuguese culture. This dish is the result of the same. Recheado in Portugal means stuffed. Crisp fried Pomfret stuffed with Recheado sauce is surely one of the best appetisers in Goa.
Bebinca:
As they say, there is always an extra room for desserts. You cannot miss out on this famous delicious dessert of Goa. Prepared using coconut milk, eggs, butter, and jaggery, this is a kind of cake. A cake that wouldn't want to stop eating.
Goan Nevri:
Yet another sweet delicacy of Goa, Goan Nevri is quite similar to the Maharashtrian Karanji. It is made of flour and stuffed with coconut, sugar, cardamom, and almonds.
This time of the year is perfect to visit Goa. The pleasant winter mist and Christmas celebrations, Goa is the only place in India where you can kick start New Year with a bang. And you don't have to worry about the surge pricing during the peak travel season because Jet airways is offering flight tickets at an extremely affordable price. Jet also offers frequent Mumbai to Goa flights. To book with jet, log on to their official website.