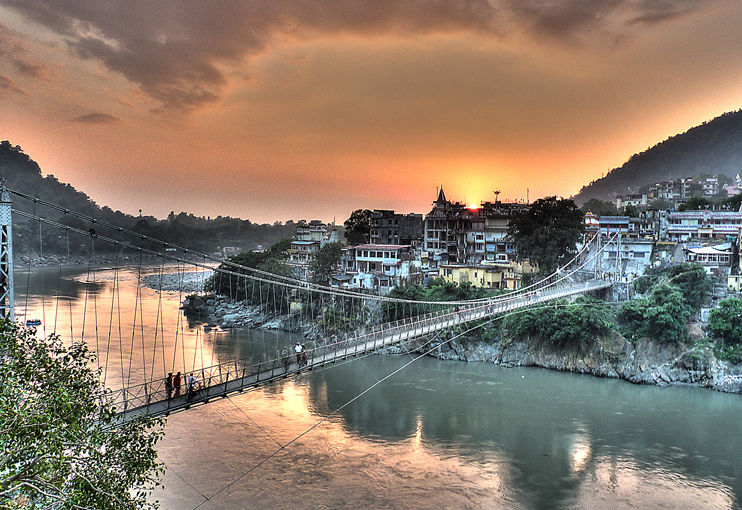 Planning a Rishikesh Retreat? You have made a fantastic decision! Rejoicing the experience of Rishikesh is extraordinary. There is so much to see, experience, and explore in one of the purest places on the globe. Rishikesh is a journey where the presence of peace and purpose of life can be met under the guidance of revered yoga and meditation gurus and teachers. The pious journey begins at some of the globally renowned yoga schools. The town offers a perfect combination of leisure and wellness. Get trained under the most experienced yoga teachers and health experts.
Details that will help you to begin planning:
• Trip: Rishikesh Retreat Program
• Start Date: 9th March, 2018
• End Date: 15th March, 2018
• Duration: 7 days
• Package Cost: $300 per person (approximately)
How to reach Rishikesh?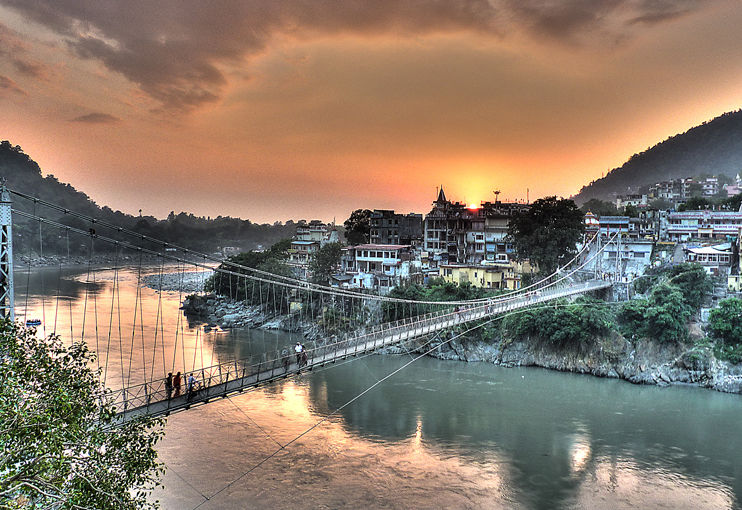 Several modes of transport help you reach the gorgeous destination of India.
By Air:
The Jolly grant airport at Dehradun is the most convenient air transport to reach Rishikesh. You are only 35 kilometers away from your final destination once you land at the airport. Popular aircrafts like Spice, Jet and Air India regularly operate here. There are regular flights from Delhi and Lucknow to Dehradun. Several car rentals, taxis or buses operate outside the airport to help you reach Rishikesh.
By Bus:
Rishikesh welcomes passengers from luxury and normal buses that run regularly from locations like, New Delhi, Dehradun, and Haridwar. Check the bus chart at your convenience so that you book the tickets and reach the stop on time.
By Train:
Haridwar is the nearest rail route to reach Rishikesh. Your destination is approximately 25 kilometers away from Haridwar. Several trains operate from Varanasi, Kolkata, Delhi, Lucknow, and Mumbai. Check the rail operation chart for trains like, Mussoorie Express, Shatabdi, and AC Special Express to reach Haridwar. From Haridwar, it would take 45 minutes for you to reach Rishikesh by bus and 30 minutes by taxi or cab.
By Car Rentals:
Take a cab on rent or drive your own vehicle via the National Highway-58. The road is narrow and rutted but you will experience breathtaking views on your journey. Driving through the mountains and green valleys is simply out of the world for people who enjoy long drives. It's a 7 hour drive from Delhi to Rishikesh.
Weather in Rishikesh:
Rishikesh experiences monsoon from July to September. Most people prefer not to travel during these period. The roads are slippery and we advise not to plan a trip during this season. Those who love adventure may still go ahead with their plans with proper precautions. Rishikesh enjoys an amazing weather throughout the year. October to February expect you to carry heavy woolen wear as the awesome winter takes place during these months. The scenic beauty of Rishikesh during winters cannot be described in words. An ideal tourist season begins from October to March due to winter and spring.
Best time to visit Rishikesh Retreat:
Plan your trip during the most awaited International Yoga Festival that is held in March. It is a major attraction during March. During the months of February and March, Rishikesh enjoys a blooming spring period. Due to major gathering on the occasion of International Yoga Festival, you will experience an amazing time with like-minded peace loving people. You can also avail some great discounts and offers on hotel deals during this period. Overall, Rishikesh spreads its charm to attract tourists throughout the year.
Best places to visit in Rishikesh:
Make your trip worth by visiting some of the most popular places adored by the tourists. Lakshman Jhoola gives you a nice and soulful walk over the bridge. Its picturesque beauty will leave you stunned! The Triveni Ghat is a sacred place where a huge number of people worship the most sacred river Ganges. It's a fascinating sight to see. Tera Manzil Temple is located near the Laxman Jhoola at Rishikesh. It's a thirteen floors temple as the name depicts and makes the travel worth it for its brilliant artwork! You can also visit the 500 years Baba Meditation Cave for a indulging in absolute meditation practice.
What to do in Rishikesh?
Oodles of activities in Rishikesh keep the tourists busy throughout their journey and assure no boredom for a moment. Take a bike ride or trek to the mountains with like-minded people. Experience the rejuvenating Ayurveda spas known for their skillful staff and techniques. Don't miss to attend the various Yoga sessions without which Rishikesh journey is worthless.
Why Rishikesh is the best place for retreat?
Modern lifestyle has taken away the true purpose of living for humans today. It is essential that you become aware of yourself. The Satsangs, Pranayamas, Postures, and Breathing exercises enlighten your spirit with the real purpose of life. Rishikesh is the place where all your objective of living and retreat shall be met.
Things to carry:
• Carry a calm and positive mind which is of utmost importance
• Clothing as per the season of your travel
• Umbrella for unexpected rain showers
• Torch with extra batteries
• Water Bottles for basic needs
• Camera for clicking memorable memories
• Tissues rolls
• Rough and tough trekking boots
Food and culture: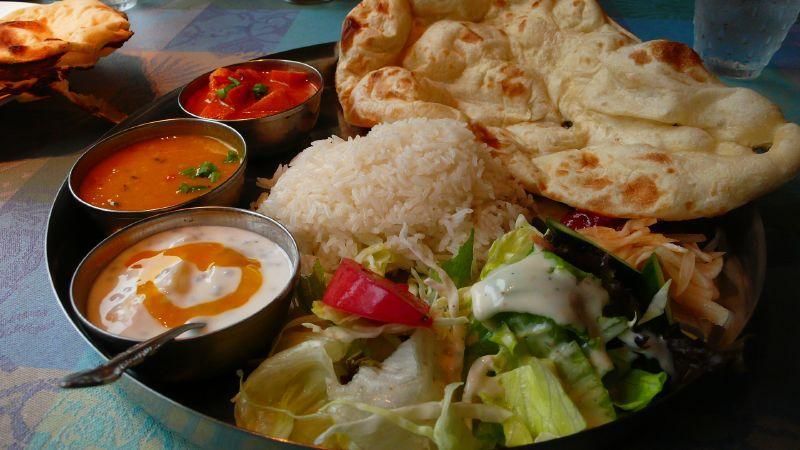 You will find different colors and moods in Rishikesh. Every day is special in Rishikesh as it experiences some or the other rituals, poojas, or festive celebrations happening throughout the year. It is one of the most impressive locations to experience the true divine culture of India. Don't miss the street food; there are many delectable places to savor Rishikesh's special food ranging from Indian to Continental.
Where to stay?
A plethora of ashrams, resorts, and hotels welcome you to the magnificent location of Rishikesh. A few names to remember are, Divine Resort, Rishikul Yogshala, Rishikesh Yogis Yogshala Akash Continental, Blessed Cottage, Yoga Niketan, and Madhuban Ashram.
The team of the Ashram:
If you go with proper planning, your journey will be worth it. Three important names viz, Rishikul Yogshala and Rishikesh Yogis Yogshala are associated with Rishikesh Retreat Program. The experienced and skilled staff helps you to learn the various techniques of yoga and return home with a complete transformation.
According to my experience, Rishikesh has remained an ideal destination to wipe away the most prominent evils like anxiety, stress, and tension that deteriorate human life every single second. By planning your journey to Rishikesh, you are not visiting the place, but you will visit "yourself". This is the objective of the Rishikesh Retreat Program. I wish you a peaceful and divine journey to Rishikesh. Come, greet a profound version of you in the lap of yoga capital!