The north-eastern part of India is not a very popular vacation region. The reason being these states are still largely untouched by modernity and commercialism as other states. Also, accessibility to these states is not as easy as the other states.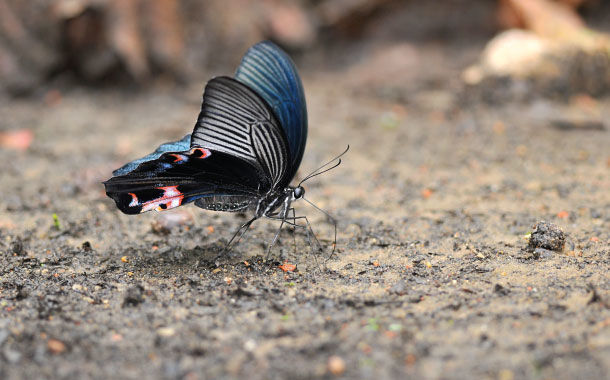 1.Bartang Islands:
Located 90 kilometers away from Port Blair, the capital of Andaman Islands, Baratang Island is the place where history lies. The island dates back to the time when British ruled Indians. The calm greenery and serene culture of Baratang Island makes this place an ideal place for tourists to visit. Apart from the natural scenery, Baratang Island is famous for Jarawa tribes who are known to be the oldest tribes of Indian origin. Tourists from all around the world visit Andaman Islands with a plan to visit the house of the Jarawas.
2.Havelock Islands:
Andaman Island is the home of 572 islands, out of which only 45 of them are inhabited by humans. Havelock Island is one of those inhabited islands of Andaman with just 4000 person head population. Quite low isn't it? The island is surrounded by some most beautiful beaches of the world. Kala patthar beach is one of the most famous one. With blue waters and golden sands, kala patthar beach offers an extragavant beauty of mother Earth.
3.Port Blair:
Port Blair is the capital of Andaman Islands and indeed the busiest city of the islands. The port is surrounded by clear blue waters and colored corals all around its corners. Cellular Jail and Port Blair state museum are the two best place of attraction in Port Blair for tourists who have love for rich Indian history. The museum depicts picture of the hard work that Indian have put in to fight for freedom. Every evening, the Cellular Jail premises light up to the goose bump stories of Indian struggle for freedom.
4.Ross Island:
If you are planning to visit Andaman Islands, Ross Island is something that you can never miss. You can easily reach Ross Island by cruise from Port Blair which hardly takes 20 minutes to reach the destination. Ross Island is rich in Indian history, British ruins, historic churches and blue serene water of the Bay of Bengal. Once Ross Island was considered as the capital of Andaman and Nicobar Islands.
5.Neil Islands:
Are you a water sports lover? Then Neil Island is the perfect holiday destination for you. Populated by only 3000 inhabitants, Neil Island is rich in calm greenery and sandy beaches. All types of water sports like glass boat safari, snorkeling, scuba diving, banana boat ride, water scooter rides etc. are available in the beaches of Neil Islands.
Andaman Islands is indeed the best holiday destination if you are a sea lover. Get your cheapest flight tickets today and plan your vacation to the islands of peace- Andaman!