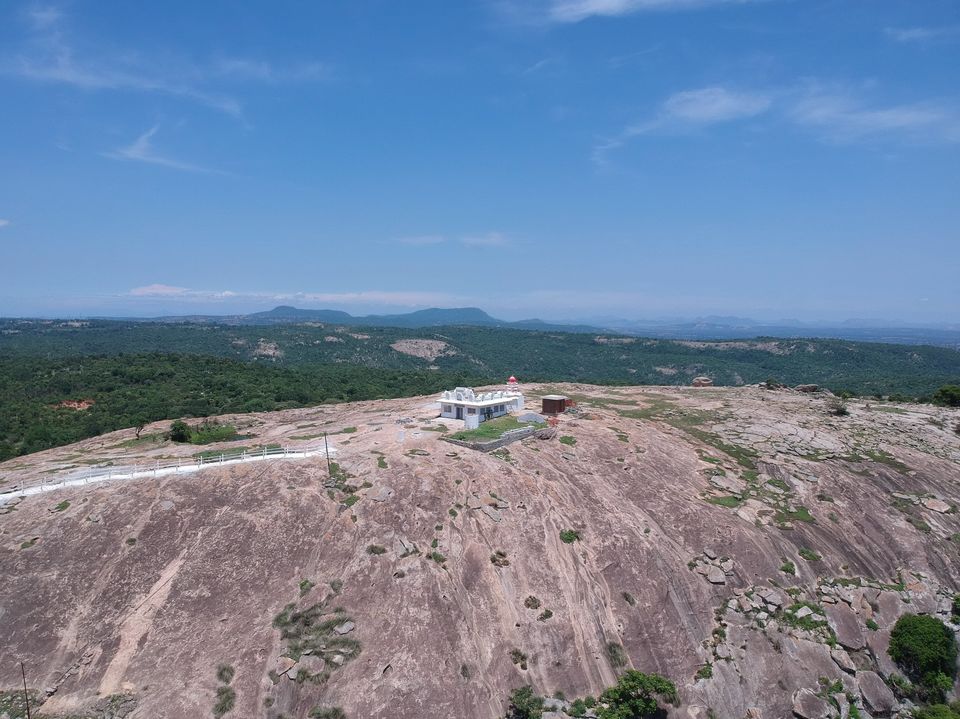 This trip talks about a 1 day Outing/Getaway from Bangalore. Ideal for a short hike with Kids. Deverabetta is a monolith rock, which has a temple on the top. It's a peaceful place, surrounded by verdant valleys in Tamil Nadu, 2 hours away from Bangalore.
The Drive to Hosur
"6 am, Hosur Bus Stand" . I finished typing this on the Whatsapp group created between us to explore Bangalore. I would come in my car and Vinay would come in his car. We wanted a small hike/outing with our kids, just meant to be a drive amidst meadows, hoping to see verdant valleys and lakes by the side, as we drove along.
We read a post on Tripoto, that spoke about a "Little England" that existed in Hosur. It was attractive enough to plan a trip, but not so believable in its existence. My pessimism that such a castle (Brett's Castle) could not exist, kept increasing by every passing minute on the drive. I thrust my phone to people in Hosur, and kept asking them about the castle. Nobody had heard or seen this. One guy suggested I drive past the market (Uzhavar Sandai) and the Railway station, to find old buildings. I tried both but could not find the castle as written on the blog post.
I had a couple of places on my list to explore in Hosur, which had proper Google Maps marks, but Hosur was too crowded and I wanted a dreamy meadow to drive by. So Vinay and I decided to drive to Thalli, a place that was called "Little England", with no real goal of what to see. We hoped that magically the meadows would show up. The reality of crowded town life, traffic would give way to a green belt, amidst trees, more like a Windows OS wallpaper. The tough part was to keep an eye, on the sides. My son, who was more than willing to help, fell asleep in the front seat, chained by the seatbelt's grip over him, and the air-conditioning waving a little lullabye, to complete the sleep cycle that got disrupted when he woke up this morning.
Climbing Deverabetta
The steps are fresh from a coat of white paint, and it makes it look magical as you hike up the hill. The white steps against a clear blue sky, makes it feel like Santorini, but it stops there. There are about 200-250 steps on a low incline, which makes it not so tough to climb. I have been to a couple of similar temples (Anjandri Hill in Hampi and Kambadha Yoga Narasimha Temple in Maddur) that have a bigger incline, so this was comparatively easier.
The temple is a small square room that could hold about 15 people, hosting the Malleshwara Swamy as the main deity. There is a water pump for travellers who seek water. The view of the town and the forest from the temple doors is something that I loved soaking in. This place is beautiful and just about right for "me time" to be spent in solitude. Its also a nice hike with kids, and can be combined into a larger trip, if you see Hosur's rose garden and also drive to the Anchetty forest reserve. At any point, home is about 2 hours away, despite being in a very different environment so close by to Bangalore.
To read complete details, read the original blog post, where this was first written.
Watch an Aerial Video of the Temple below