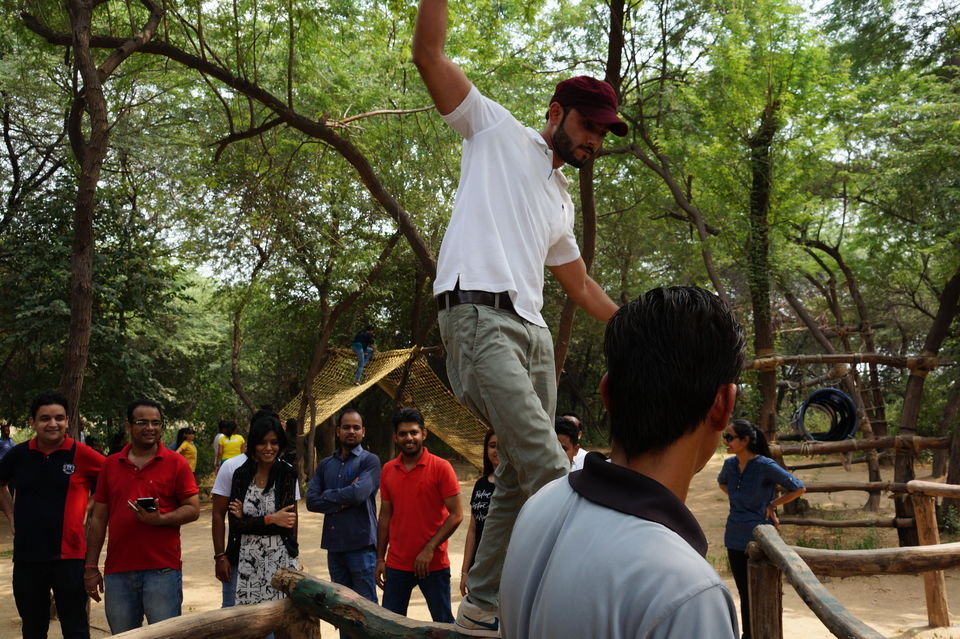 Fiinovation Camps at Wild Dhauj – Foundation Day Celebrations 2016
I work with Fiinovation which celebrated its 8th Foundation Day camping in the Aravalli mountain ranges. After organizing the annual blood donation camp at Okhla Phase – 3, it was time for some outdoor fun celebrating the achievements. For the occasion, the team unanimously selected Camp Wild Dhauj as it is located in an offbeat territoryat the outskirts of the national capital region.
It was an amazing experience for the Fiinovation family members as they participated actively in several sports activities like Zorbing, low rope obstacle course, cricket, volleyball and other team building sports activities. The annual award ceremony was also held at the camp where several Fiinovation members were rewarded for their achievements.
The trainers and staff were co-operative and helped the members in completing the team building exercises. The food at the camp was good and the staff made special arrangements for the people observing fasts during Navratri. Situated in the lush green natural surroundings of Arvalli hills, the camp provided a much needed break from routine work for the Fiinovation members. Apart from this, I think the facilities and services made the place ideal for corporate off-sites and that too at a nearby distance.
I would like to thank everyone for making it a memorable day of my life.