whenever you are in a Rush

or hey ! you wanna catch a bus

whenever you are in a hurry !
or your BOSS is on a Furry

whenever you have to pick up your mother-in-law
or your dog says Bho! Bho! Bho!

and suddenly your mouth wanna grap a Bite!
But Brother !! Your Budget is very Tight !
then to give a twist to your mood !
you can easily grab some street food !
Hola ! Hello ! Namashkar ! mumbaikars . Mumbai is the city of dreams and its known because of its people . In the rush of the locals , to the luxury of the hotels , jab ho cricket match ka toss ya ghar aaye ho purane dost . Time is money and money is time . Yahan har kisi ko jaldi hai kahin pohounchne ki , kisi ko fursat nahi beth k kuch sochne ki . so everybody feels hungry and everybody is in a hurry . I guess that is the reason why street food of mumbai is the best in India .

guys here i present to you some of the famous street food in mumbai . have a look

1.) Vada Pao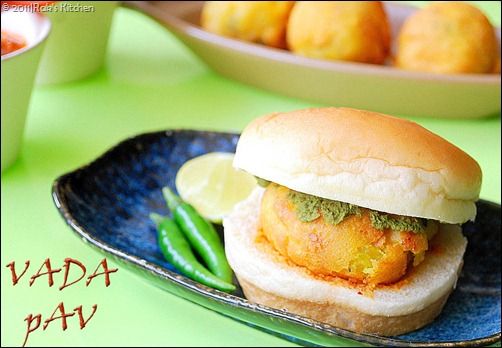 whenever you think of 3 Brilliant words , which are

(Street + Food & + Mumbai )

The First thing that comes in your mind is ??????

Vada pao ..!!!! yes guys The founder of Vada Pav was Ashok Vaidya who usually sits outside the Dadar Station and sells vada and poha. One day Ashok Vaidya decided to put the vada between the pav and add some garlic chutney for flavour. The combination was a hit and the vada pav was born. Despite the ethnocentrism in Maharashtra in particular, Vada paav is claimed to be a part of the culture of Marathis despite this sandwich (bread and potato) being western in style.

so that means how in schools , experiments were beneficial for the students , in the same way ashok vaidya's" vada pao" experiment has really proved benificial to amchi mumbai's people , "The Mumbaikar's".

2.) Dabeli thus has its origin in Mandvi, a city of the Kutch region and even today dabeli masala made in the city are said to be most authentic. The dabeli is also, therefore, known as Kachchhi dabeli or Kutchi dabeli taking its cue from the region of its origin.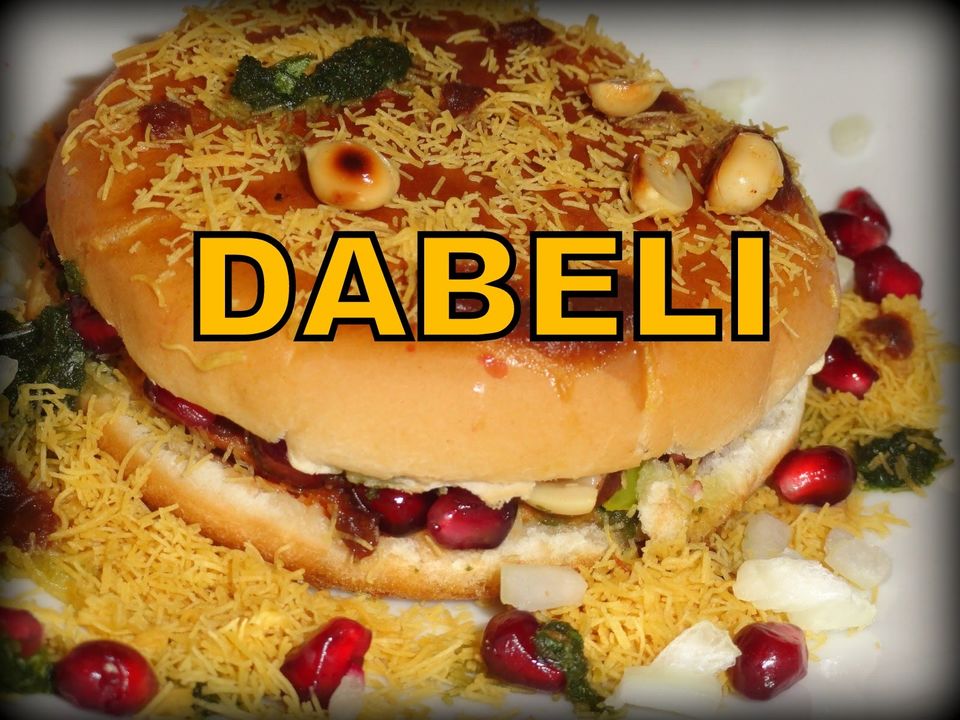 3.) Bhel is often identified with the beaches of Mumbai, such as Girguam or Juhu.[4] Bhelpuri is thought to have originated within the Gucafes and street food stalls of Mumbai, and the recipe has spread to most parts of India where it has been modified to suit local food availability. It is also said to be originated from Bhadang (भडंग), a spicy namkeen from Western Maharashtra. Dry Bhel is made from Bhadang, The Kolkata variant of Bhelpuri is called Jhaal Muri (meaning "spicy puffed rice"). A native Mysore variant of Bhelpuri is known as Churumuri or Churmuri in Bangalore. A dry variant of Bhelpuri popularly known as Bhadang is consumed after garnishing with onions, coriander and lemon juice.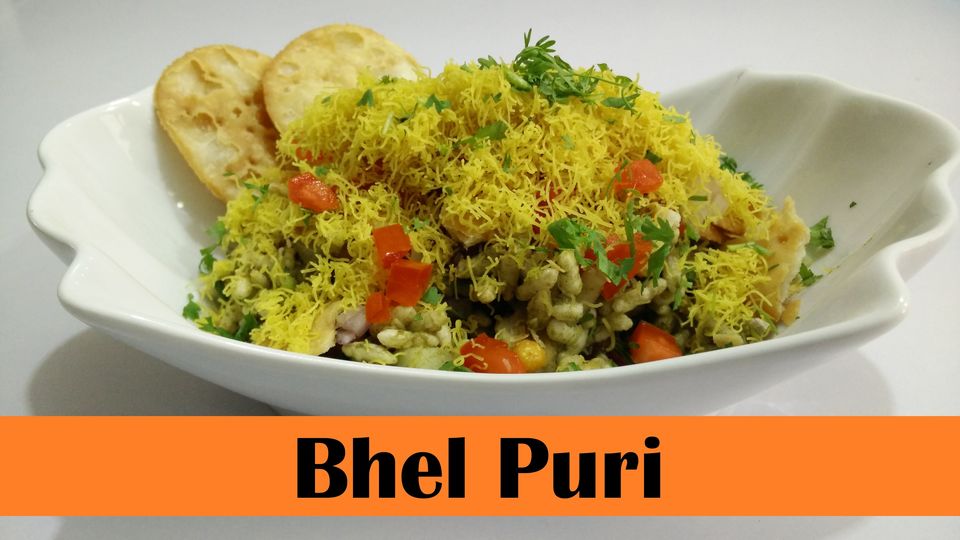 4) Panipuri (About this sound pānīpūrī (help·info)) is a common street snack in several regions of the Indian Subcontinent. In East India, it is known as Phuchhka while in North India, it's called golgappa. It consists of a round, hollow puri, fried crisp and filled with a mixture of flavored water (pani), tamarind chutney, chili, chaat masala, potato, onion and chickpeas.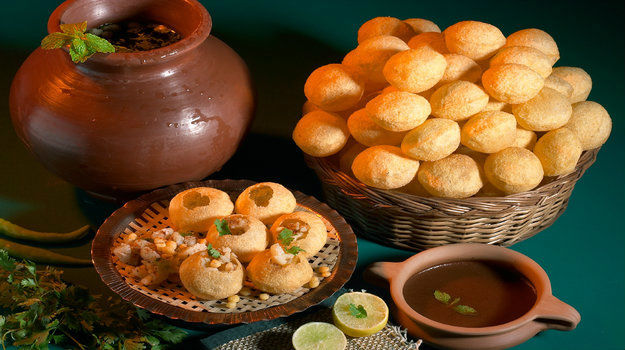 5) Pav bhaji is a fast food dish from Maharashtra, consisting of a thick vegetable curry usually prepared in butter and served with a soft bread roll.