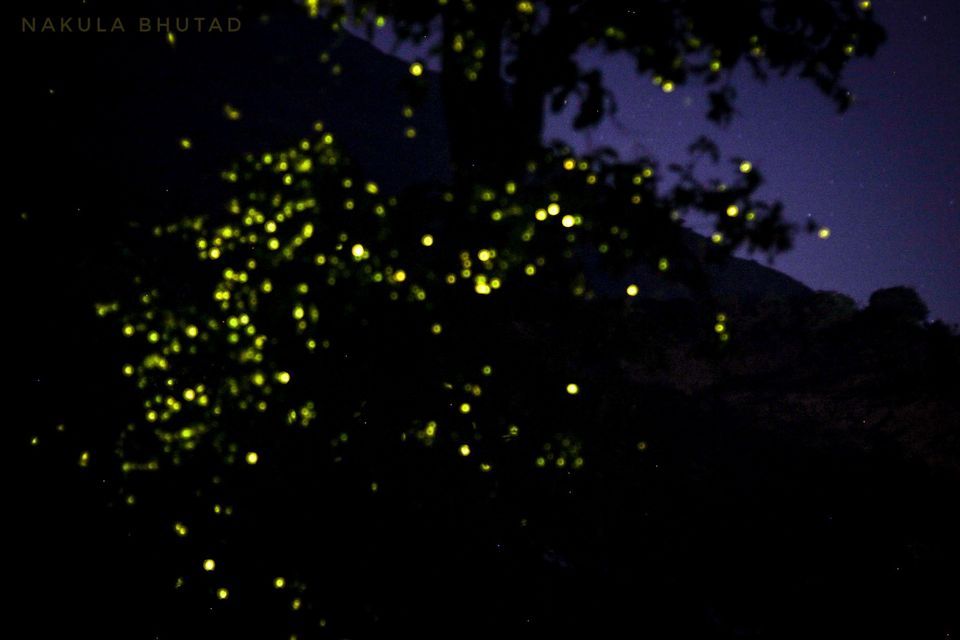 Fireflies feel like the festival of lights. To witnesses this beauty, we decided to go Samrad village in Ahmednagar district of Maharashtra situated nearly 180 km from Mumbai and 200km from Pune. This place is the start point of Sandhan Valley / Valley of Shadows / Valley of Suspense which is Asia's second largest valley. Sandhan Valley comes under the kalsubai - harishchandragad wildlife sanctuary.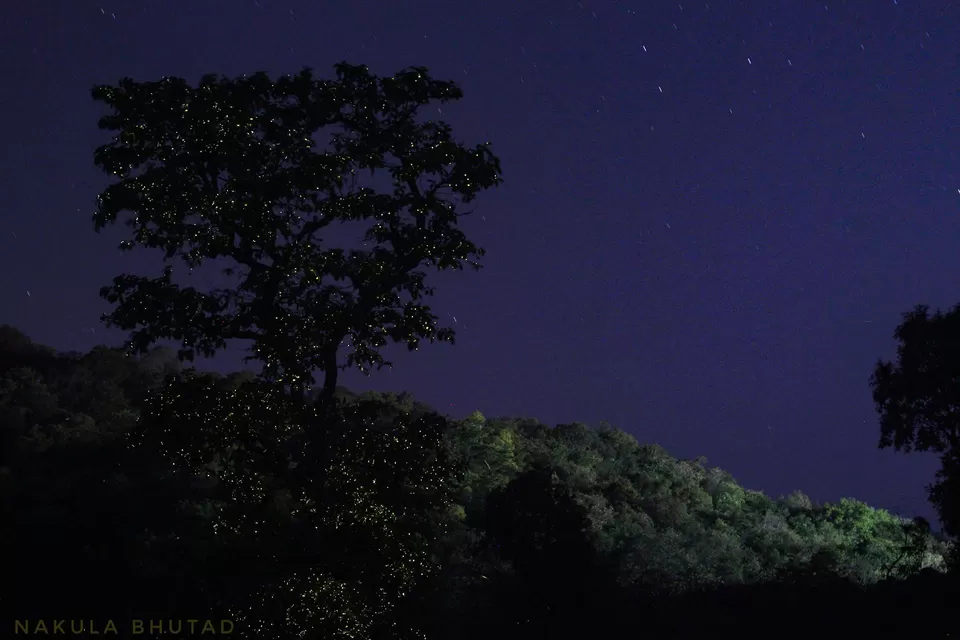 We started our journey on 30th May 2019 at 3 pm from Mumbai. On the way to Samrad, Bhandardara is one hill station which is on the borders of Thane, Nashik & Ahmednagar. It is famous for Arthur Lake, Wilson Dam, Randha Falls and is also a gateway to many beautiful Sahyadri treks such as Kalsubai, Ratangad, Sandhan Valley, Ajobagad and Alang, Madan Kulang, etc. Recently Bhandardara has grown into a major camping spot as it is in the midst of mountains and water body. Also, the Forest department has taken an initiative and has started fireflies festival guiding the tourist to the hotspots of fireflies in this region. We reached bhandardara in sunset time, the view was mesmerizing. Our destination was still 26 km away from Bhandaradara and driving at night, through a road that is surrounded by sparkling fireflies was really thrilling. Finally, we reached at Samrad around 8.30 pm and met the local guy (Nitin) who had arranged our homestay and food in that village. After getting fresh, the local guy guided us towards the place where thousands of fireflies were spotted.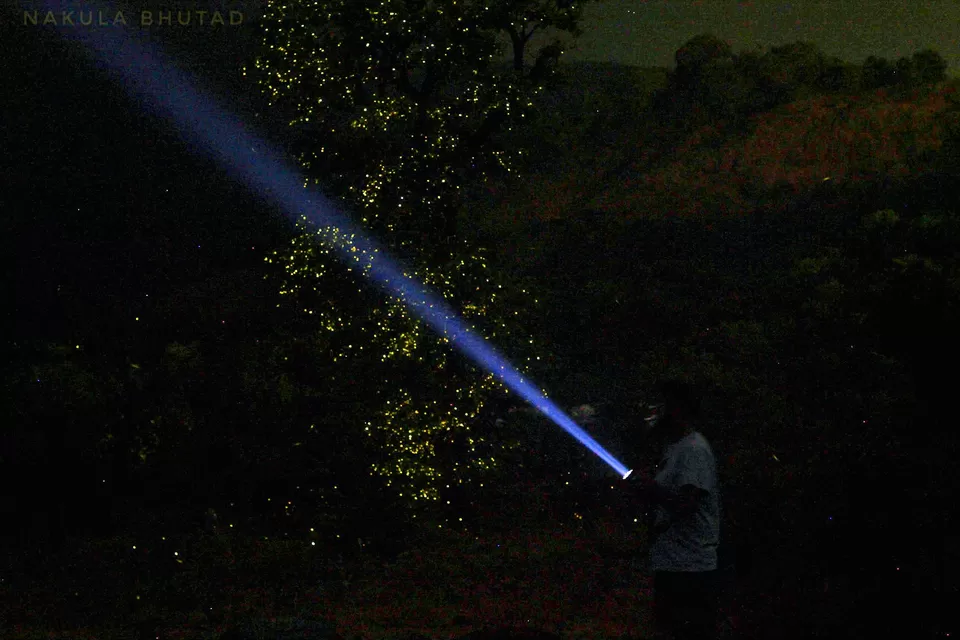 Some information about fireflies:
Fireflies are found in temperate and tropical climates. Many are found in marshes or in wet, wooded areas where their larvae have abundant sources of food. Light production in fireflies is due to a type of chemical reaction called bioluminescence. This process occurs in specialised light-emitting organs, usually on a firefly's lower abdomen. Pre-monsoon season is the best season to see the fireflies. This is also the mating season for fireflies, they luminate themselves to attract the opposite sex.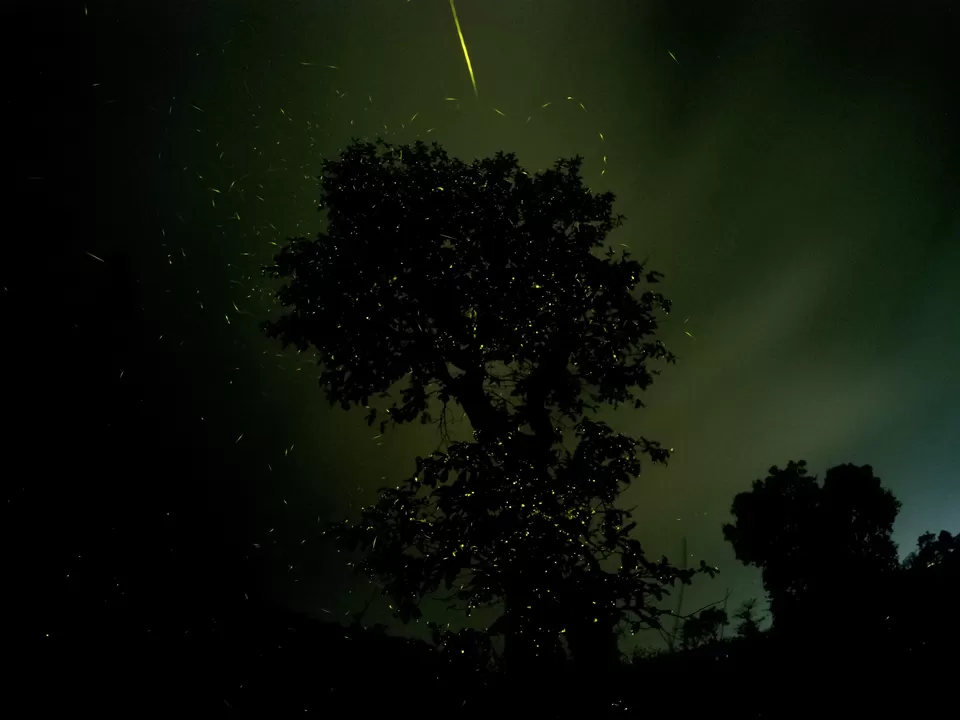 It really feels like the festival of light, where I have captured amazing pictures. The experience was really fabulous and unforgettable. After having this experience, we left for delicious food which was waiting for us. We had a night stay in his house and started our return journey in the morning.
I must say everyone should experience this festival of light by the small creature of nature once in a lifetime.
Check out video of this trip below. Hit like, comment and subscribe to my youtube channel. Hope you will enjoy my video. :)
Frequent searches leading to this page:-
5 tourist places in maharashtra, best tourist places near maharashtra, important tourist places in maharashtra, tourist place in maharashtra in winter, popular tourist places in maharashtra