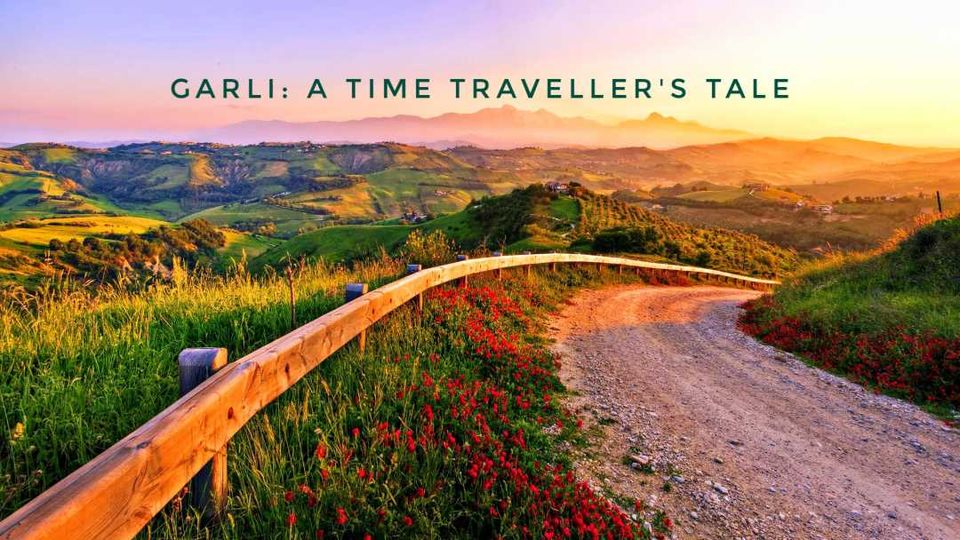 Garli is a delightful destination for anyone looking to get away from Delhi over a long weekend or simply to explore Himachal Pradesh's countryside. Garli has been designated a heritage zone by the Ministry of Tourism, HP.
A walk around Garli is like stepping back in time. Armed with a handy map that details the sights of interest, wander down cool alleys and lanes bordered by thick greenery to discover broken down two-storied mansions. Even in their state of disrepair it is obvious that they must have been glorious in their day. If houses could speak, these structures would have fascinating tales to tell.
There is hardly any other Indian hamlet with such stunningly diverse styles of architecture on display amongst the mansions, temples and sarais, all of which stand testimony to the majestic existence Garli that once had. Garli is a classic example of collaborative town planning, vision & foresight of its founders.
2nd To 4th March: Rs. 6999/Person
Pick Up Point: Majnu Ka Tilla
Departure Date: 1st March
Departure Time: 10 P.M.
Reporting Time: 9:30 P.M.
2nd March:
- Breakfast enroute to Garli village.
- Check-in to naurang yatri niwas, a 100 year old heritage property.
- Celebrate the auspicious festival of Holi with the locals.
- Have a sumptuous lunch at The Chateau Garli.
- 2-3 hours guided heritage walk within Garli village.
- Return to the guest house & relax yourselves.
- Enjoy folk music by local singers, with dinner & drinks around the bonfire.
- Post dinner; night safari in the nearby forest reserve.
3rd March:
- Wake up to a beautiful sunrise, fresh air & birds chirping outside your room.
- Have breakfast and replenish yourself.
- A 2 hour drive to Masroor rock cut temple. Indulge yourself into the historical monument.
- Lunch at a local dhaba/restaurant.
- Visit the picturesque Kangra fort, an hour's drive from the temple.
- An hour's drive from the fort to Mcleodganj. Check-in at your hotel room there.
- Plug & Play music with dinner & drinks around the bonfire.
4th March:
• Today our guests explore on their own. Here's a list of things that can be done:
- Tsuglagkhang Complex
- Kalachakra Temple
- Tsechokling Gompa
- Naddi Viewpoint
- Bhagsu Waterfall
• Places to eat at:
- Illiterati Books & Coffee
- Jimmy's Italian Kitchen
- Tibet Kitchen
• Guests need to return to the hotel by 4:30 p.m., we will depart for Delhi by 5 p.m.
Package Inclusions:
- Transportation
- Accommodation: 1 night stay in Garli Village & 1 night stay in Mcleodganj
- Meals:
• 2nd March: Breakfast & Dinner
• 3rd March: Breakfast & Dinner
• 4th March: Breakfast
- Guided heritage walk
- Folk music by local singers
- Night jeep safari
- A visit to Masroor rock cut temple & Kangra fort.
Package Exclusions:
- Meals: Dinner on 1st & 4th Mar and lunch on 2nd, 3rd & 4th Mar.
- Any other food order at the guest house(s) or on the way to our destination(s).
- Local transportation within the city.
- Please note: It's a BYOB scene. We won't be serving alcohol to our guests.
Note/Things to carry:
• Warm clothes for the trip.
• Mosquito repellent cream/spray.
• Headlamp/LED Torch & Portable charger.
• Medical Kit.
• Any person found littering will be charged Rs. 100 as fine.
Terms & Conditions:
1. Valid Photo ID Proof is a must carry along.
2. Narcotics and Banned substances are strictly prohibited at this event as per the Indian Law.
3. Weapons and Toxic substances are NOT allowed at this event.
4. Management will not be responsible for any person who has been found guilty under the Indian Law of court.
5. Management accepts no responsibility for injuries or the loss/theft of any personal property inside the Venue.
6. Please help us in keeping the place & environment clean.
7. Registrations/Tickets once booked cannot be exchanged, cancelled or refunded.
8. 50% advance payment to be made to book your spot.
9. 50% payment to be refunded in case of any cancellation on or before 1st March.
10. Enjoy the trip, respect others & have a memorable experience.