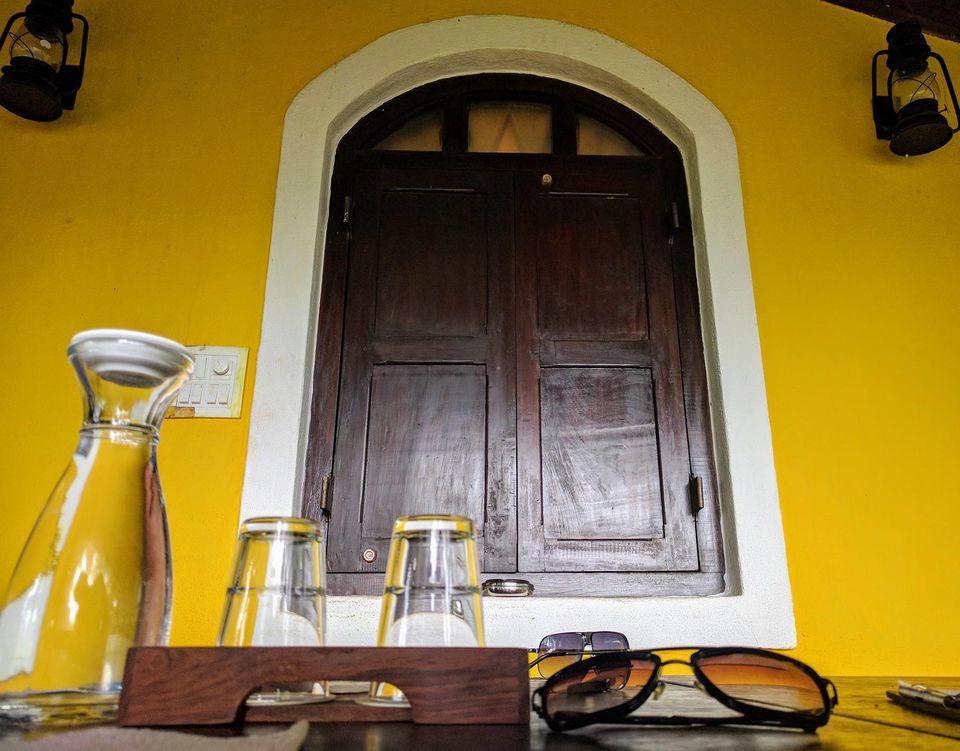 (Aug 10 - Aug 13, 2017)
1. Stay:
Narrow roads with rice paddies swaying on either side, the rustling of palm trees, chirping of birds and hornbills flying in pairs, stretch of backwaters with men fishing around, some on bicycles selling poi and pao from house to house, women hanging outside their homes in their nighties and saris, old abandoned Portuguese style houses, where peacocks dance in open meadows in the rains, locals gather at neighbourhood churches to pray and socialise, a light drizzle on your faces, a nip in the air, warm sunlight pouring through the dark clouds. That feeling of being in Goa.
It was early morning. Savio (My Goan host at Aldona, a hamlet in North Goa) and I were sitting beside the swimming pool, looking across the backwaters trying to find the hornbills when he said, "But why would I need more money? I have a roof to sleep under, enough food for the family, enough to have a vacation once a year, my kids are studying well, great neighbors who grow with us and then I have people like you who come over to stay with us. Life is good." My stay with Savio and Pirkko made Goa complete for me. We did kayaking, fishing, ate together, spot the hornbills flying in pairs and watched the sunset. In between beautiful conversations about life, our cultures, our dreams and passions, I found my home in Goa.
Recommendations: Stay at the Olaulim Backyards or at the Cancio's house to experience Aldona.