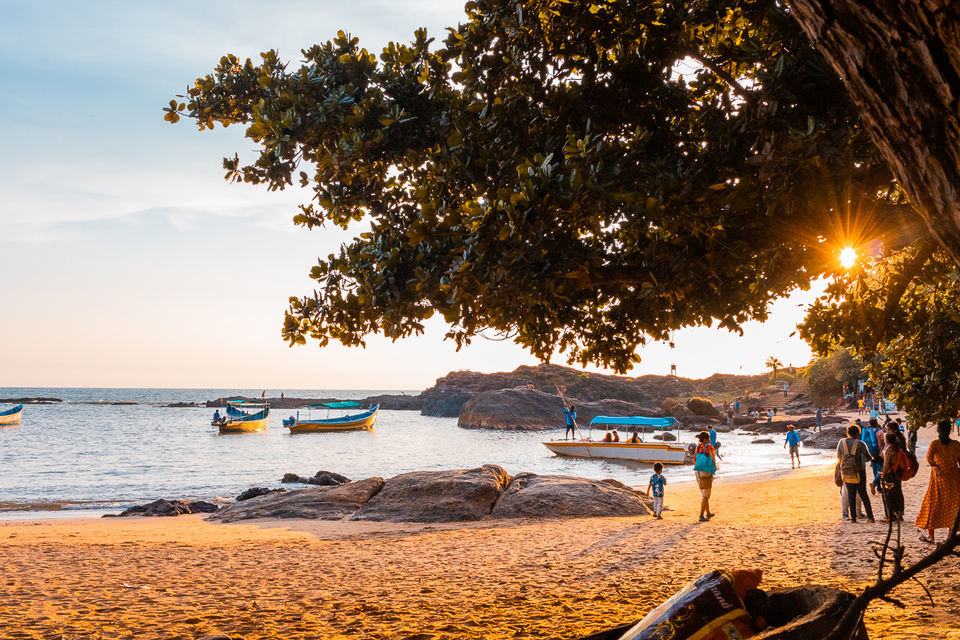 This is the thing about off-the-grid places, they are ethereal. These rare, beautiful places are either unheard of or when they do, descends in our list of 'to-be-visited' places and seldom ever moves up. My tryst with Gokarna is akin to the 'list' scenario. I pushed it every time when I make my mind to travel somewhere. And I learned a very important lesson from my experience, do not make a list of places that you wish to visit, just go visit it. A few of you might not agree with this but I believe there may be some of you who eschew making a list. Truth be told, beside motivation for a first time experience, there are a few other reasons that drove me to visit Gokarna like beating the blues, beaches etc.
So there I was in a bus to Gokarna from Bangalore. What followed was an experience of travel richness, fondness, indelible memories and acquaintances briefly chronicled below.
Day 1
I stayed at Zostel, conveniently located for an amazing, breezy laid-back sojourn. I am going to lay it out here that I had a great hostel experience with Zostel. So the first places I visited were the two beaches- Om and Kudle. Also, I made a few friends that day too. But I missed the sunset from the Om Beach(you wouldn't want to miss that, trust me!)
Pic at Om Beach: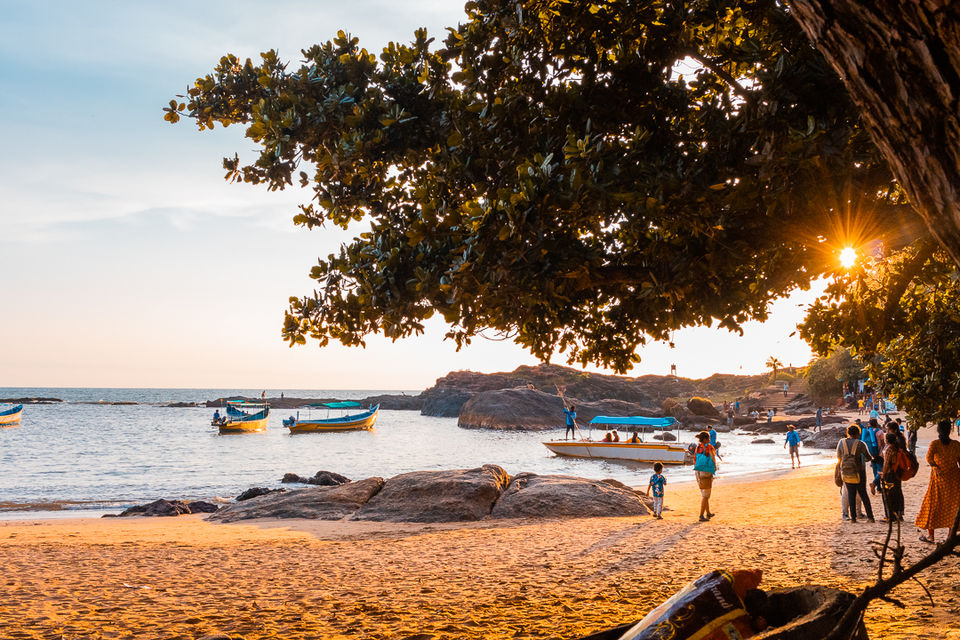 Day 2
I visited the two beaches again and this time I caught the sunset. This is how it looks like: (pic below)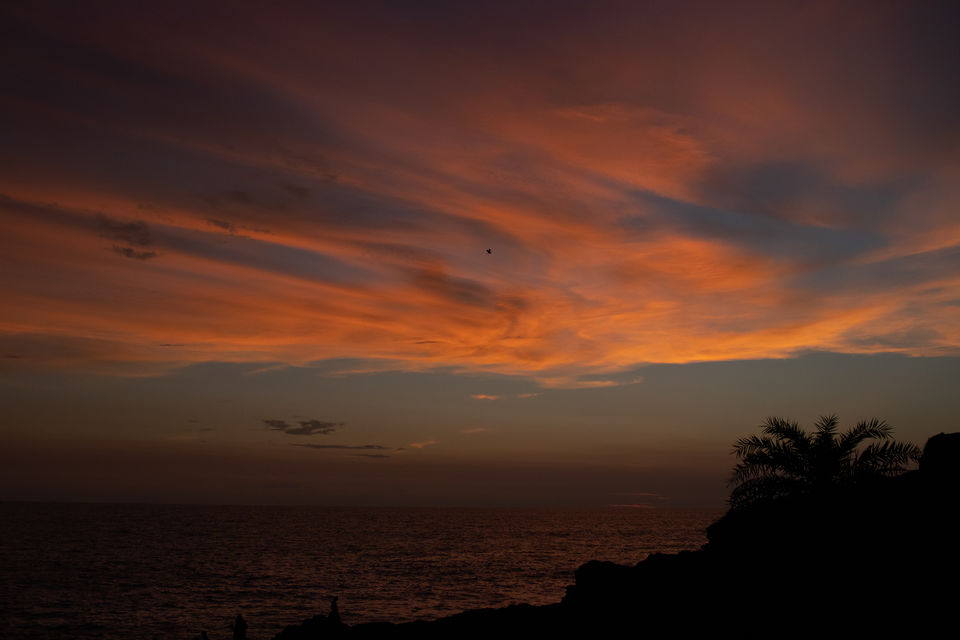 I suppose if you were in my place you would call it a day and relish this view for the night because I did that too.
Day 3
I took an auto to the Tadri port and took a few probable pictures for my assignment. Then I hiked to Om Beach. On the way I came across two remote, beautiful beaches where you will hardly find any crowd- Paradise and Half-Moon Beach. The hike was awesome and everyone should try it, especially its a no-miss for the hiking lovers. Watched the sunset again and took off for the hostel. The first thing that I did when I reached was to extend my stay by two more days. Fortunately, I got the accommodation at Zostel itself. Later in the night, I went on to explore the town which was at a walkable distance from Zostel. It's a cosy, beautiful town awashed with narrow streets perfect for a stroll.
Day 4
This time I went to Honey Beach. This doesn't fall under Gokarna but in Ankola which is 2 hours away. I took a ferry to cross a river. On the other side you could take an auto or if you take some sort of transport with you that would be good too. I hiked the entire distance. Honey Beach is breathtakingly beautiful(pic below).
Day 5
The last day I decided to spend leisurely at the hostel, just sit back and relax. At the suggestion of some friends at the hostel I went to a nearby cliff to watch the sunset(a new perspective, if one would say)
Picture of the sunset: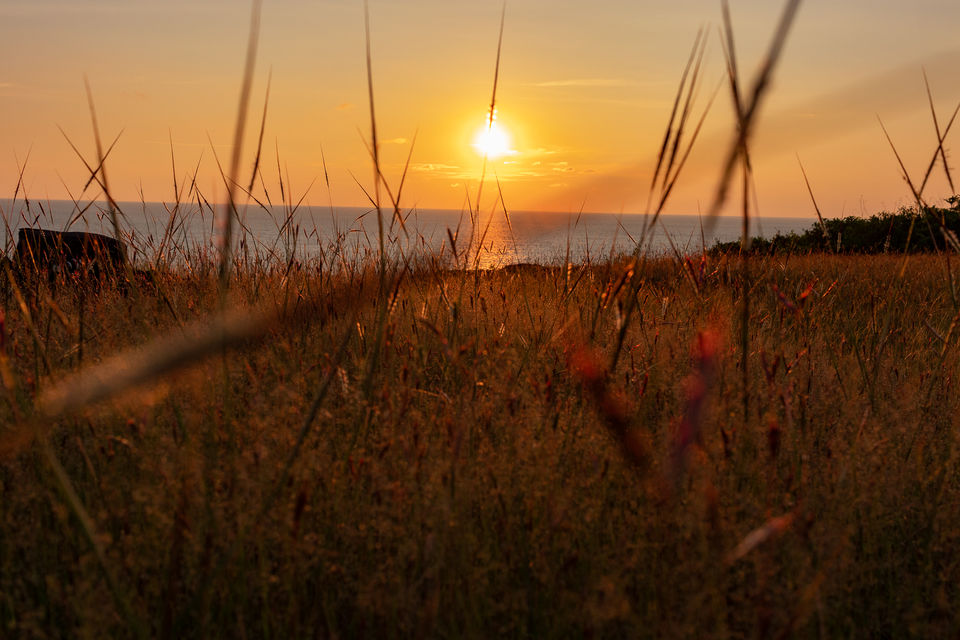 Timelapse video of the sunset:
Some Last Few Words
During my stay, I ate most of the time at the Mantra Cafe which is adjacently attached to the hostel(in the same compound). Its food is great with great service. (A little secret!!) If you travel solo and stay at Zostel you can get discounts on food at Mantra Cafe (this was when I visited). Lastly, if you haven't visited Gokarna yet, then you are really missing out on a rich travel experience.
To Conclude, I have attached a few pictures and a detailed video of my travel experience.
Full Trip Video: