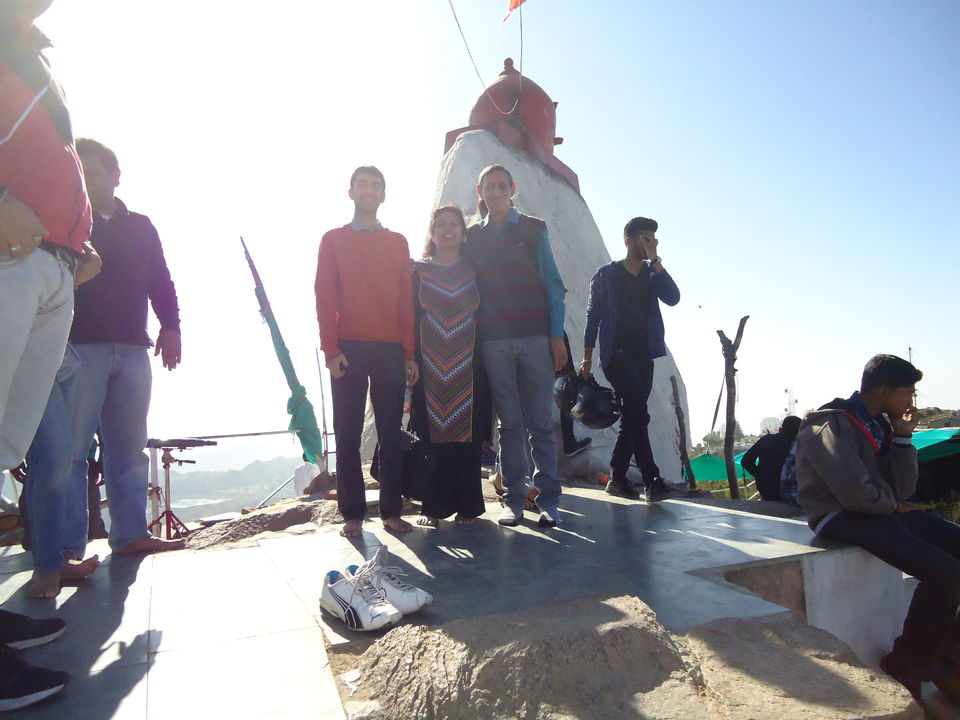 #TripotoTakeMeToHimalayas
India has seven major mountain ranges with heights of the tallest peaks of the range ranging from 752m(Kalumar Peak, Vindhaya Range) to 8586m.(Kanchenjunga, Himalaya Range)
I made a visit to the highest peak of the Aravali Range when I was on a family trip to Mount Abu(a new year vacation is a must for us), the oldest fold mountains in India. The Range which rose hundreds of millions of years ago.
Guru Shikhar is located about 15 kilometres from Mount Abu so it was a definite on my visiting list.
Guru - Shikhar or 'the peak of the guru' is named after Dattatreya, an incarnation of Lord Vishnu.
The route to reach Aravali's Highest Point (one of the seven) is unreal, something you would really relish to see. Clouds cover the mountains from all sides, making it a spectacle to see.
When we reached the point from where the cars were no longer of any use, my grandmother who is 83 years old was all but disappointed that she won't be able to get to the top which required climbing a long fleet of stairs.
But her wish came true in the form of a palki-like built carrier to carry her to the top.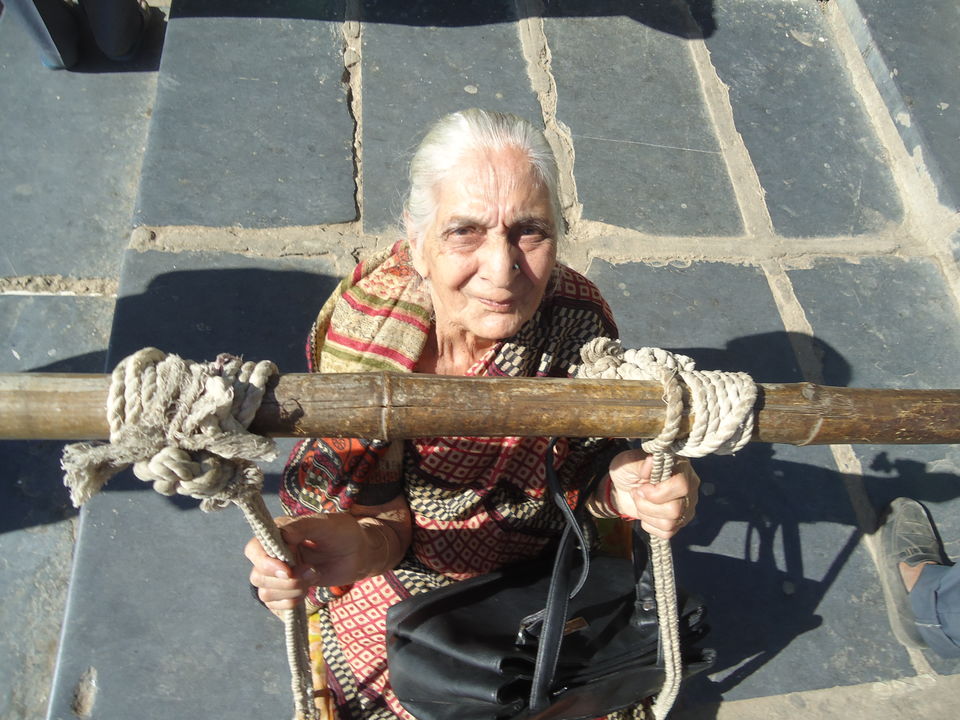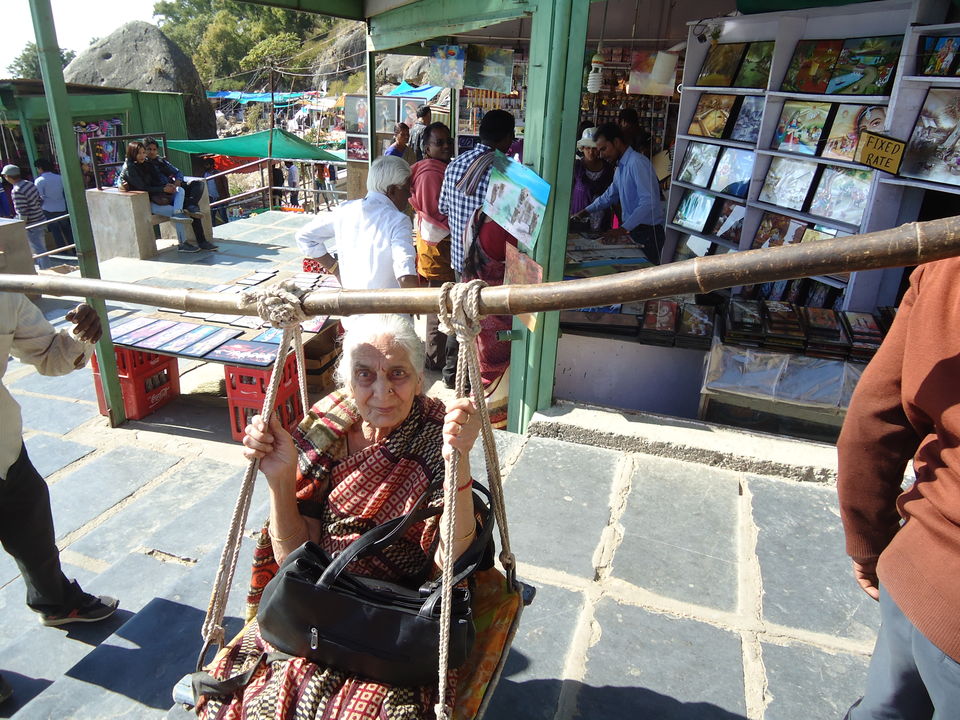 When we reached the top we saw a temple in a cave dedicated to Guru Shikhar, plus one dedicated to his mother, Anasuya, wife of sage Atri nearby.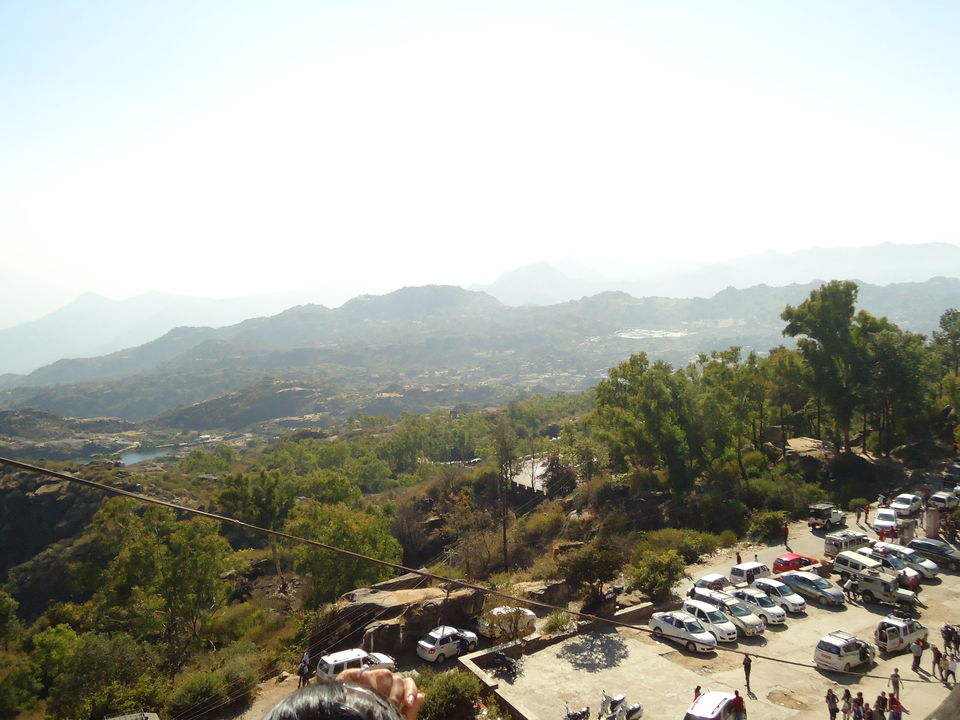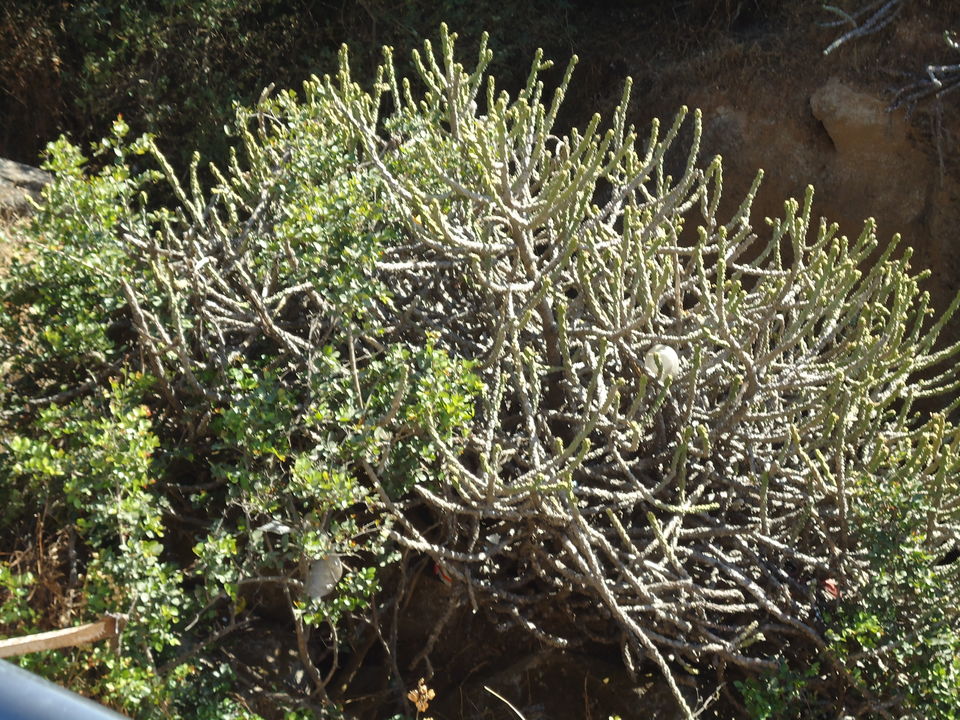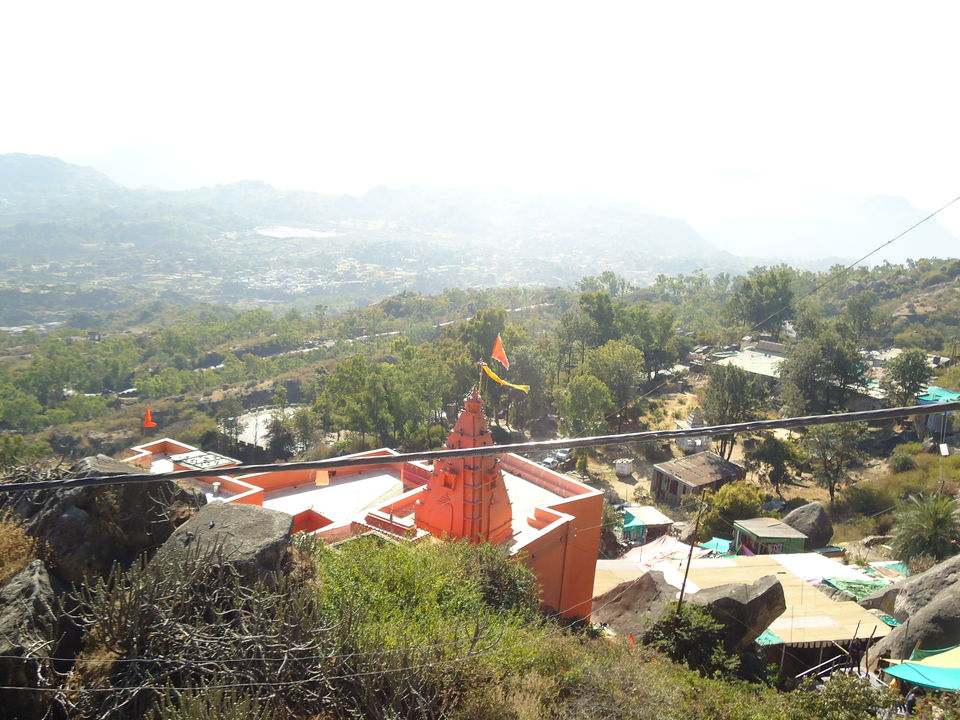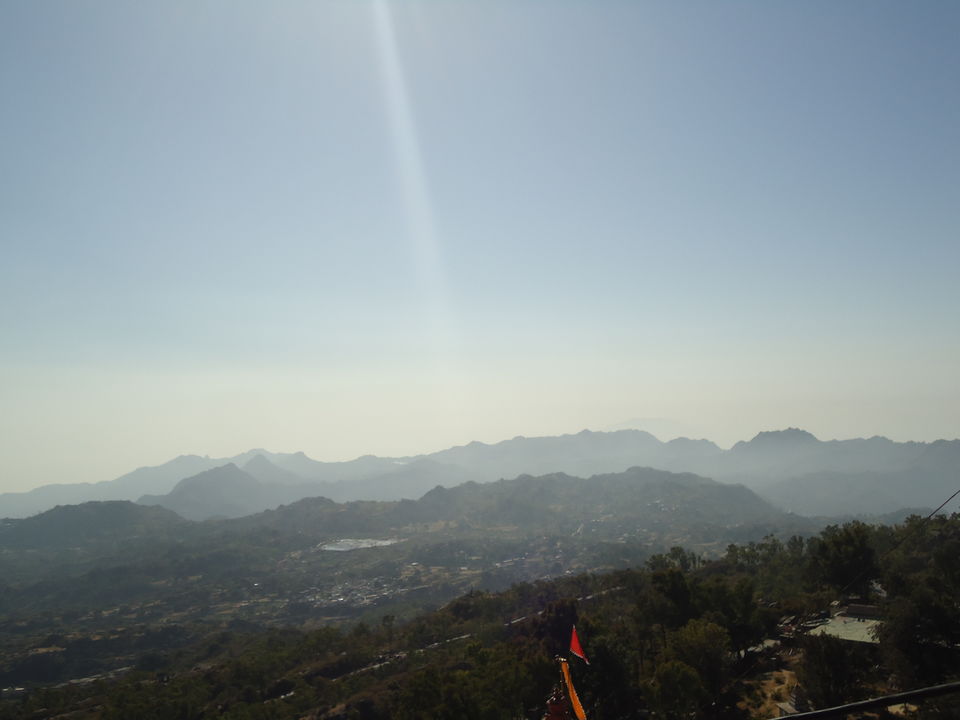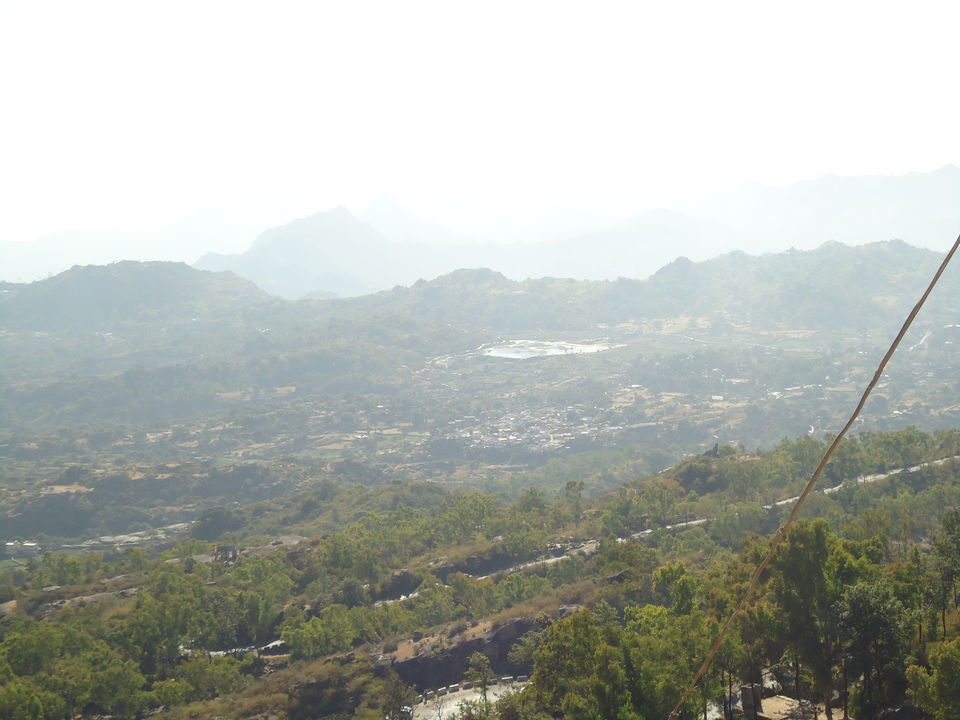 Adjacent to the temple is the Mt Abu Observatory operated by the Physical Research Laboratory. This observatory hosts a 1.2m infrared telescope and also several Astronomy experiments.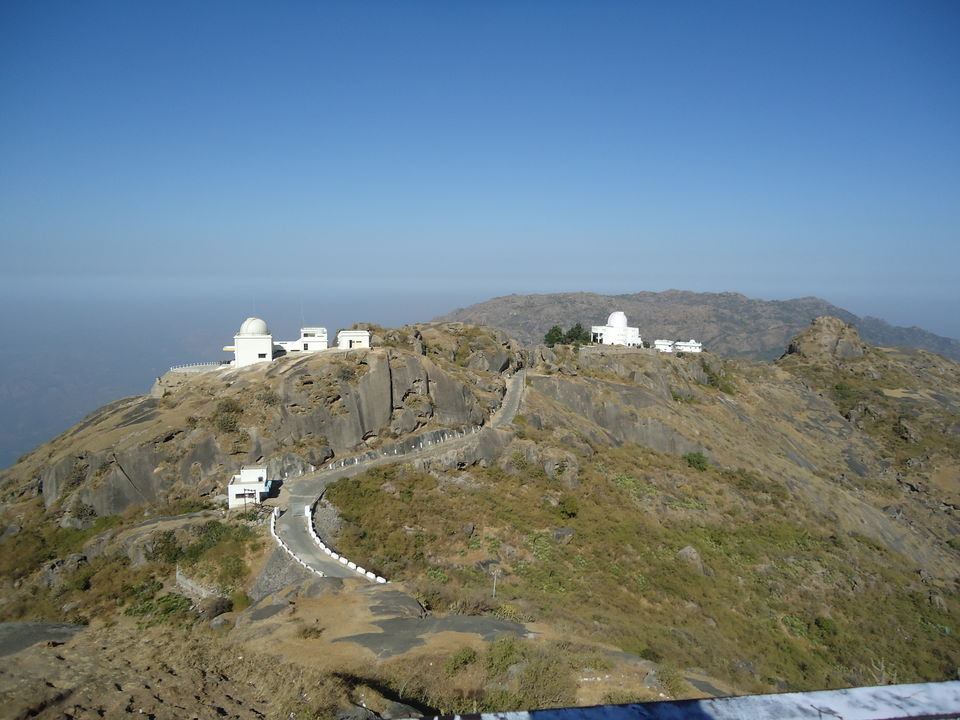 My grandmother loved it to the fullest.
In case you are hungry or are in a need for a break, there is a small shop at the top.
There were still a fair number of stairs left to be climbed to the top to summit Guru Shikhar, which the palki was supposed to go but he took her down instead.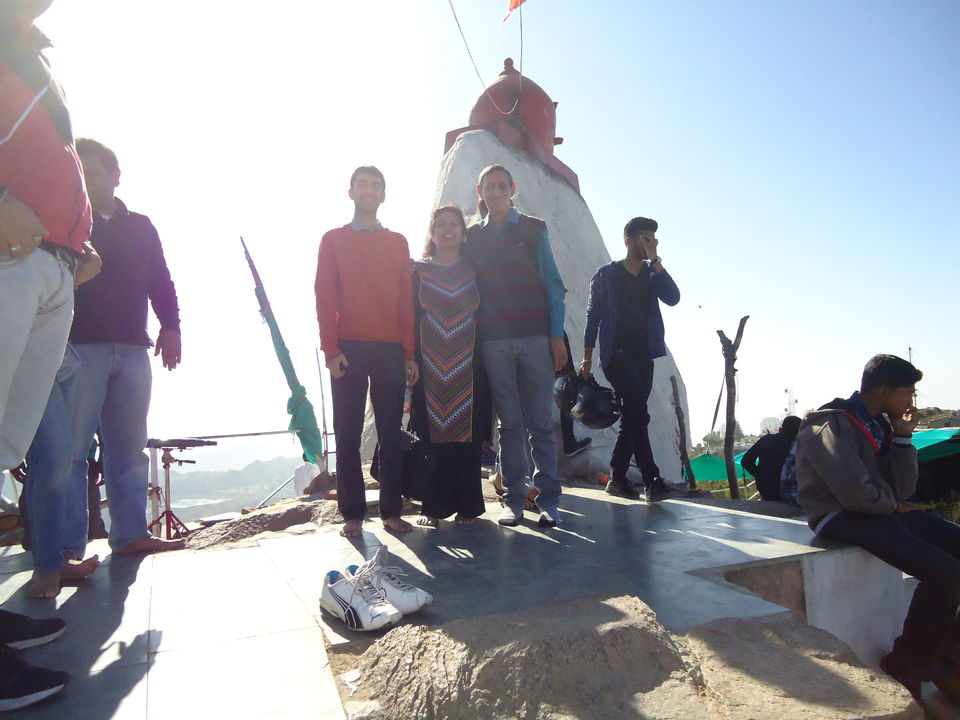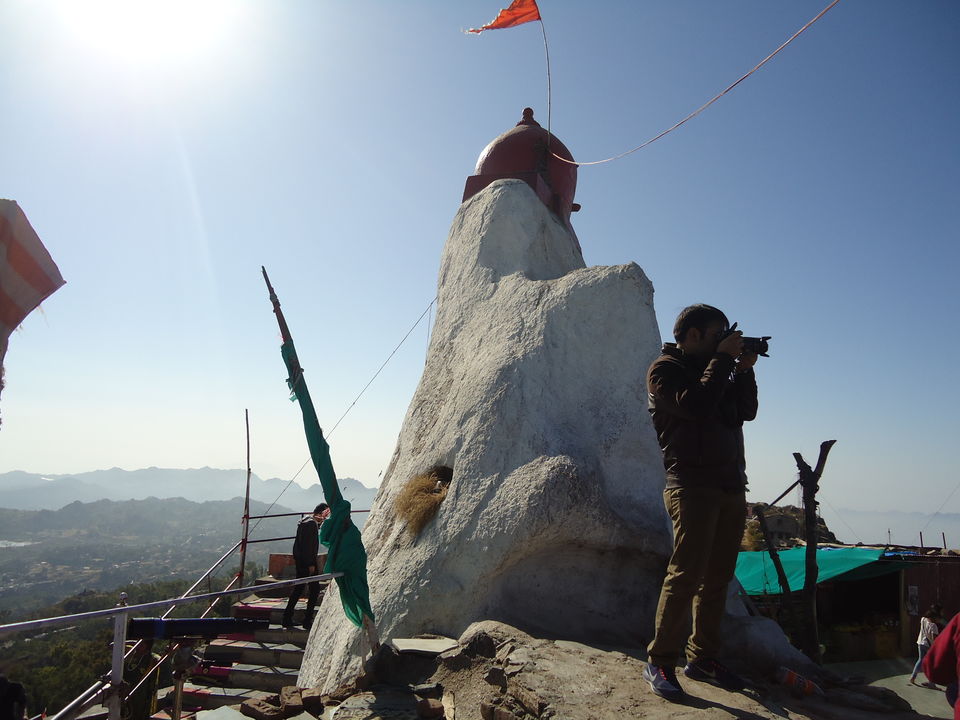 It just had the ultimate view of Aravali, you felt like the 'Maharaja of Rajasthan' looking down the mountains, it was something you wish to come everyday for but we had to return back after spending a fair amount of time there, to complete our tight schedule.