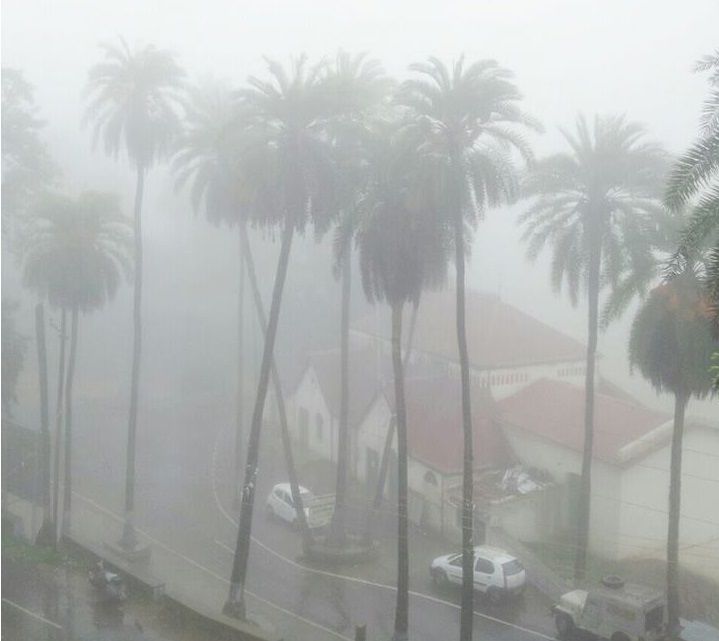 Very warm Welcome and Thanks for stopping by my blog and yeah I'm a traveler not a writer please ignore grammar and Spelling mistakes: P
It was mid monsoon I was in Udaipur I looked out the window. The sky was tar-black and the large clouds were moving towards me. I heard a tapping on the window and then it became a pitter-patter. That day feels really boring and next day was weekend so I called my friend and planned trip for mount Abu we were 4 people and I took my friend car (Maruti Omni).
Udaipur to Mount Abu
Udaipur to Mount Abu Distance: 163 KM

Petrol Expense: 2500 (Including Toll Tax)
The climate was awesome so we planned to leave at mid night around 1 or 2 am and decide to enjoy the night at highway. Around 2am we left from Udaipur. It was 4 Lane road from Udaipur to Abu Road at night there is limited traffic mostly trucks after 2 hour we stopped at Dhaba relaxed there and leave around 6am in the morning because it's not safe to drive at night from Abu road to Mount abu because it is Ghat Section. Abu road to mount Abu is around 30km and it's completely Ghat section. (Recommended not to drive at Night on this Ghat (Mountain) Route). 7am in the morning we reached to Abu Road and had Breakfast aaloo Prathaa and Chai and 8am we headed to mount abu. These roads are dangerous and tough due to their extreme locations in the mountains and remote terrains or forests. Road too has twisty turns and high slopes.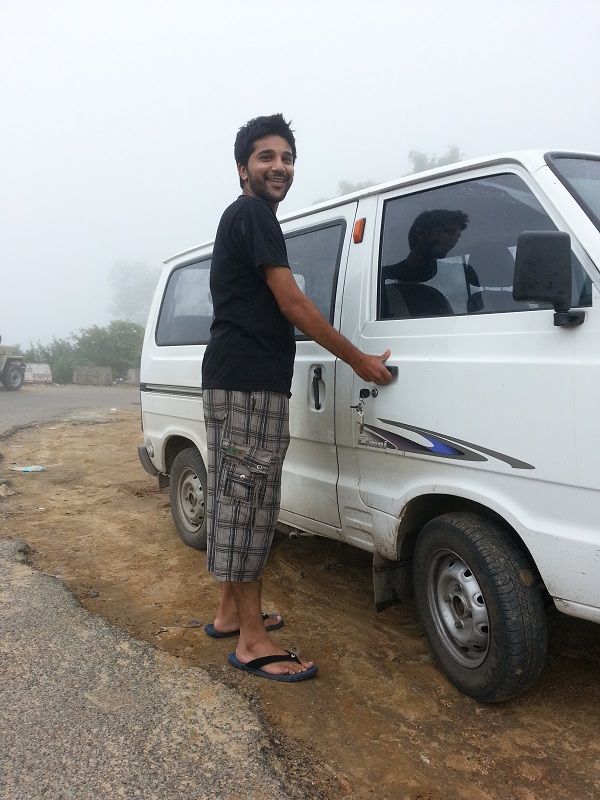 Day 1 Mount Abu
Mount Abu is the only hill station in Rajasthan situated at an average height of 1,219 mtr's above sea level is the oasis in the deserted land of Rajasthan The famous tourist destination is known for its Delwara Jain temples and natural beauty world over, situated amidst lush green forested hills on the highest peak in the Aravali range is also the summer capital for the Indian state of Rajasthan The nearest railhead is Abu Road, about 25 kms away, in the lowlands. Abu Road is on the railway line from Ahmedabad to Marwar Junction. 9am we reached to mount abu it was very difficult to drive in the city because of too much fog we can't see anything but keep moving slowly and reached to hotel dumped the bags and rushed to get fresh there is lots of budget hotels and guest house is available in mount abu. Mount abu is not much developed as compare to mahableswar and Panchgani. After getting fresh we headed to Guru Shikar. Guru Shikhar, a peak in the Arbuda Mountains of Rajasthan, is the highest point of the Aravalli Range Located at a height of 1,722 metres, it has some 300-400 steps, to the top, which is a bit tough, but the views from the top are just awesome. The views makes it worth climbing those steps. There's also a Dattatreya temple at the top from the top you can see the whole Abu Road you can click the picture there is also shop and tea stalls easily u can get the water, juice and snacks. You can reach Guru Shikhar by bike or Car (Note: please be careful while riding on this road its narrow and zigzag road rainy season it's became worst) after Guru shikar we headed to Dilwara temple.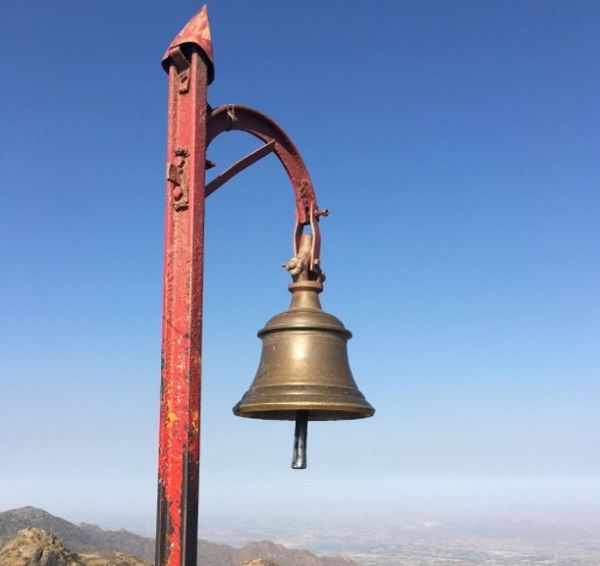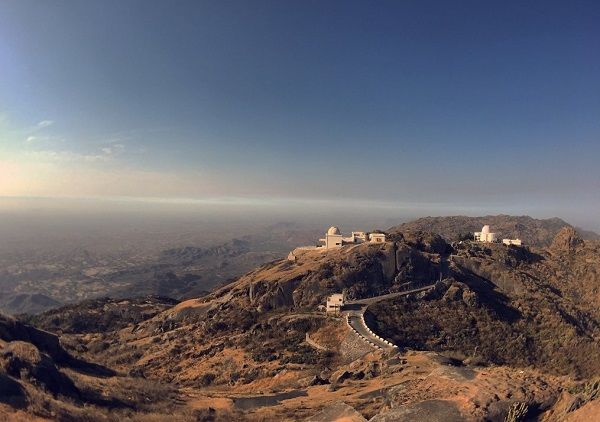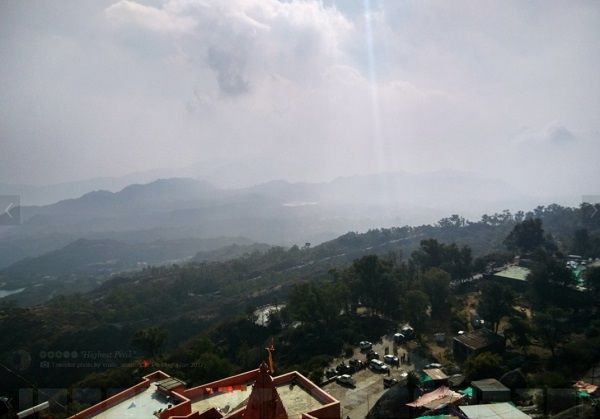 Dilwara Jain temples located about 2½ kilometers from Mount Abu These temples were built between 11th to 13th centuries AD, It's a heaven for architecture lovers! The temples are an emblem of perfection. The beautiful stone carvings, the design and structure. If you want to see the Perfection in creation you must visit Dilwara Jain Temple. But make sure that you have a guide to get the information. Visitors are allowed entry from 12.00 noon to 5.00 pm. We headed to main city for lunch there is famous restaurant Sher-E Punjab here u can get Non-veg food taste also good. Now we back to hotel to same rest. After getting 2 hour of rest we went to see Sun set point u have to walk for 1km car are not allowed and it's crowded to but its perfect destination for photographers. You can enjoy the view here which gives a good glimpse of the mountains and the plains beneath as well. There is also place to sit and relax or you can get yourself seated on one of the rocks there. Come early here to occupy the best spot to view the sunset.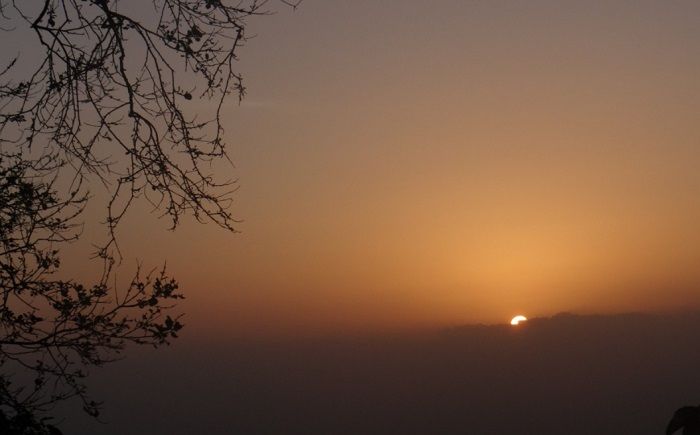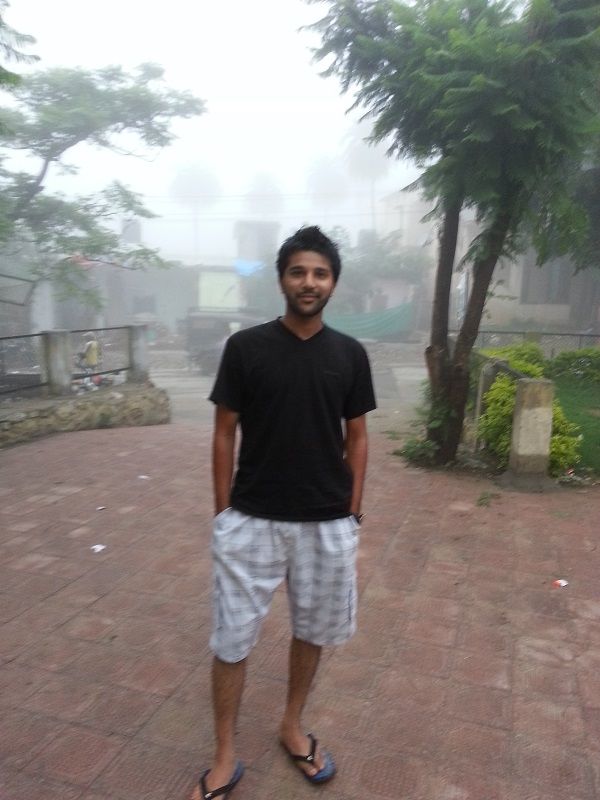 Now it's time for heart of mount abu is Nikki Lake A beautiful lake surrounded by hills on all sides Best time to visit is in the evening after the sunset else you would feel the heat and It is a very ancient sacred Lake, according to the Hindu legend. It is called by this name because it was dug out from Nails (Nakh). You can enjoy boating in the lake. Charges are normal - Rs. 75 for half an hour for 2 seater paddle boat and Rs. 150 for half an hour for 4 seater paddle boat there is many place sit, relax and eat popcorns, ice-creams or anything. There is small garden area is there for the kids to play around. Photographers are there for clicks and they charge 50 Rs. for 1 copy of the photo. (Note: Be careful while boating and clicking the photos at Nikki Lake) here our weekend trip get over next day we left for udaipur