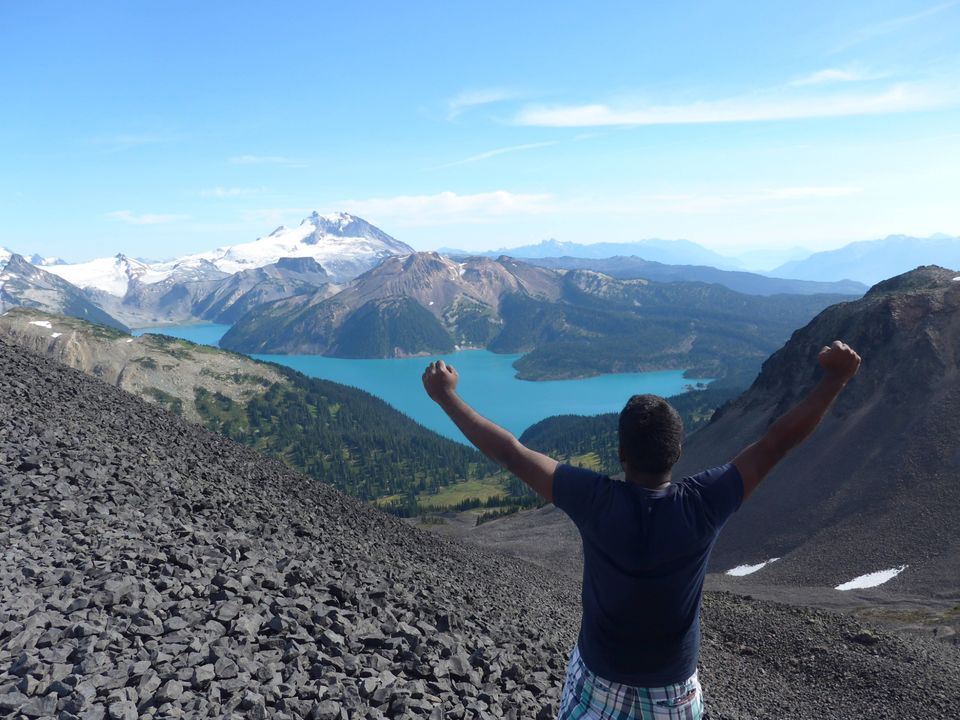 "You are lucky!" - "You must be from a rich family" - "Did you really do this on your own savings?" were the messages I received when I shared my achievement of "Traveling to 25 countries". It wasn't just to travel to 25 countries, I wanted to do it before I turn 25.
Yes I backpacked to reach my lifetime goal of Traveling to 25 countries under 25 years of age.
Travel with me to 25 countries in 3 minutes (video)
https://www.youtube.com/watch?v=Dni19xNAQGY
Behind each frame in my travel video, it consists of constant planning, saving up for months and sometimes even roadside bench naps to skip hotels and hostels.
Coming from a middle class family in India, it was close to impossible for me to achieve it. It was so ambitious that I never shared my goal with my friends. I had to do this on my own and I had to cut down my expenses as much as possible.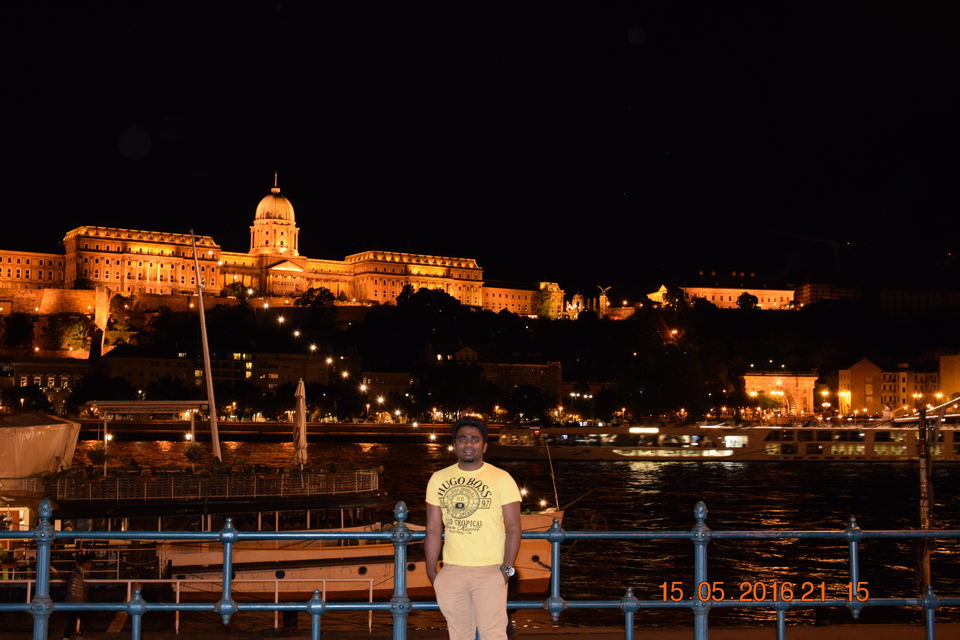 I had so many things on my bucket list, starting from trying out scuba diving, learning to ski and surf, to smashing tomatoes in La Tomatina. I was very sure that I had to do this the hard way.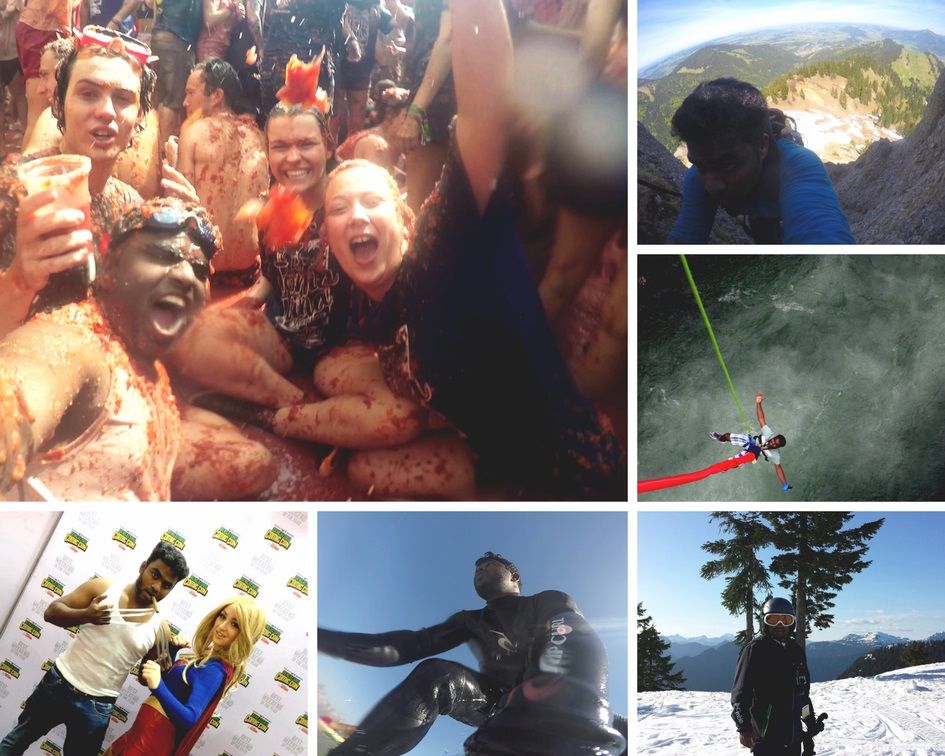 To the Seven Kingdoms
As a crazy GOT fan, I went in search of dragons to the kingdoms. I could visit 2 out of the 7 kingdoms. Still gotta cover 5 more and get the dragons!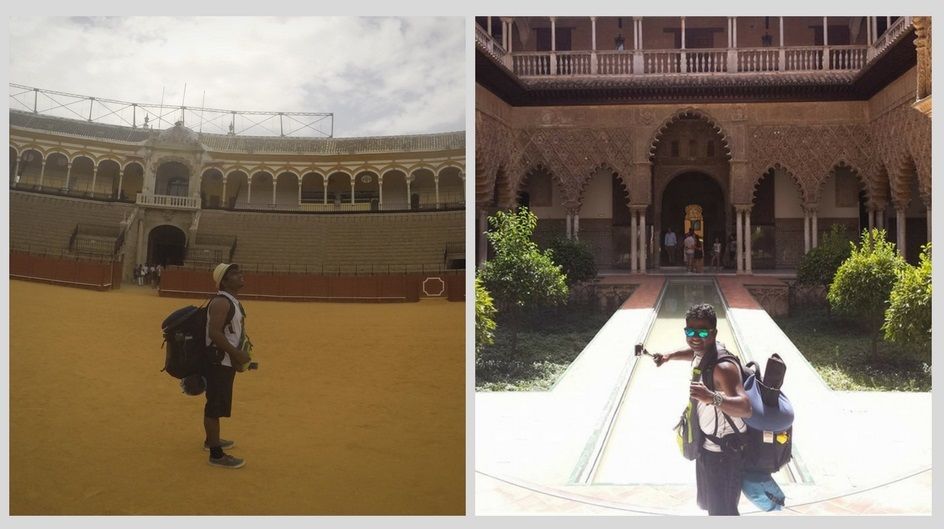 I would like to share more on my planning than my experiences & memories as I cannot confine my memories in a finite post.
_____________________________________________________

How did I do it?
Generally there are three types of cost in travel and below were my ideas to minimize the travel cost.
1. Transport between places
When we talk about travel, we talk about the places we visit and not the flight or the bus we traveled in. I did hitchhiking a lot of times to save on traveling. It's a great experience every time and you meet many interesting people. 95% of the cars wouldn't stop, but since you will be on a highway you will find your ride in less than 30 mins. (Tip : Dress up nice and look cool)
Choosing late night buses is also a clever option since they are way cheaper than general tickets and you can skip the hostel stay for that night. Blabla car is also a good way to travel on budget and make new friends. (On a few trips, I stayed at places of my friends that I made during BlaBlaCar trip)
Pro tip? : When you fly, take as many long-transits as possible. I have had up-to three transits during few flight journeys. They are less expensive and gives you option to explore new cities at zero transport cost.

If you are using a budget airline and have few kgs excess to the hand baggage limit, divide them into a small and a big baggage. You can always say that the small baggage is camera/laptop and skip paying extra charges. (Budget airlines only offer hand baggage limit and check-in baggage charges are generally expensive than your ticket)
Pro tip? : Always be the last to board a plane (if you have excess baggage). All the budget airlines have limited cabin baggage space. They run out of space when 70% of the people board, and offer a free transfer of baggage to check-in for the rest of the people. I have always carried 6 kgs in excess to the limit and never paid extra baggage fee.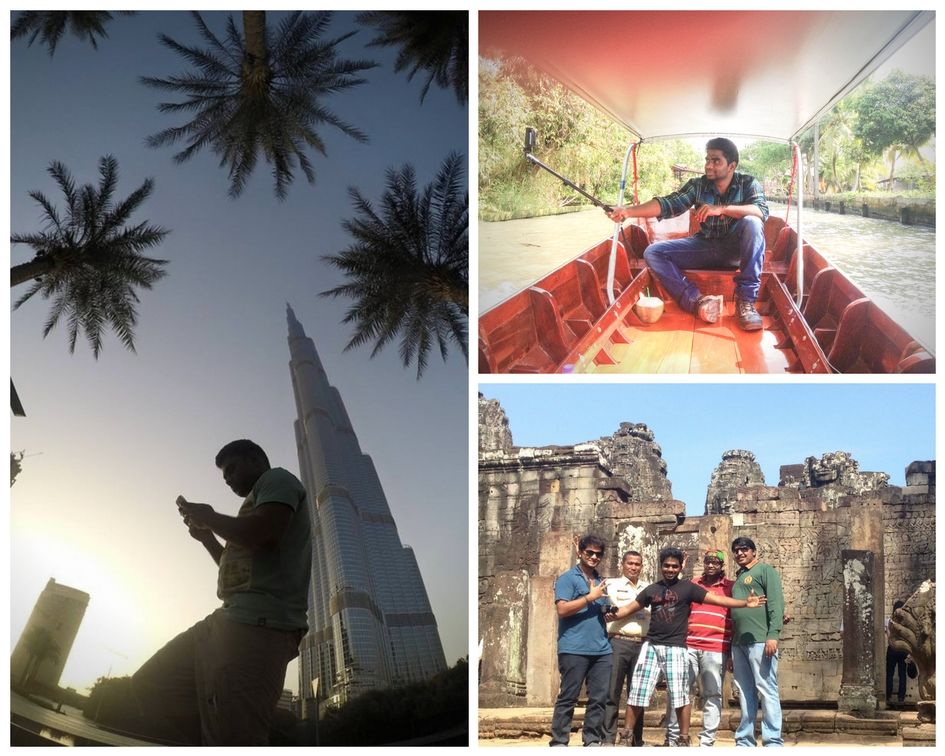 Just on transit with no extra transport cost , visited Dubai (2 days), Thailand & Cambodia (7 days), Singapore (6 days), Taiwan (2 days). These were like free add-ons to the already planned trips.
2. Stay
Stay in hostels. They are way cheaper than hotels. And you get to meet so many amazing people that inspire you. I met an Australian that started a month long trip to SE Asia and ended up traveling across the world and never went back home since 4 years. He inspired me to push myself to my limits. I made so many friends during my travel than ever in my life.
Couchsurfing is a great way to stay and make local friends. (But sometimes it gets really hard to find a host in cities since they get too many requests)
Take late night buses. Cheaper and you can skip stay for the night. For example, a day bus from Faro (Portugal) to Seville (Spain) would generally cost 35 Euros and a 2-am non-refundable bus ticket from the same provider costs 5 Euros due to dynamic pricing. Its a 30 Euro saving there + saving from skipping hostel for that night.
The next day (like in Seville), I would go to my booked hostel early in the morning, take a shower and leave to explore the city and check-in later in the day (since hostels have 12 noon check-in time). If the hostels had free lockers available before check-in, I would drop my bag and leave, or else I would carry my 14 kg backpack with me.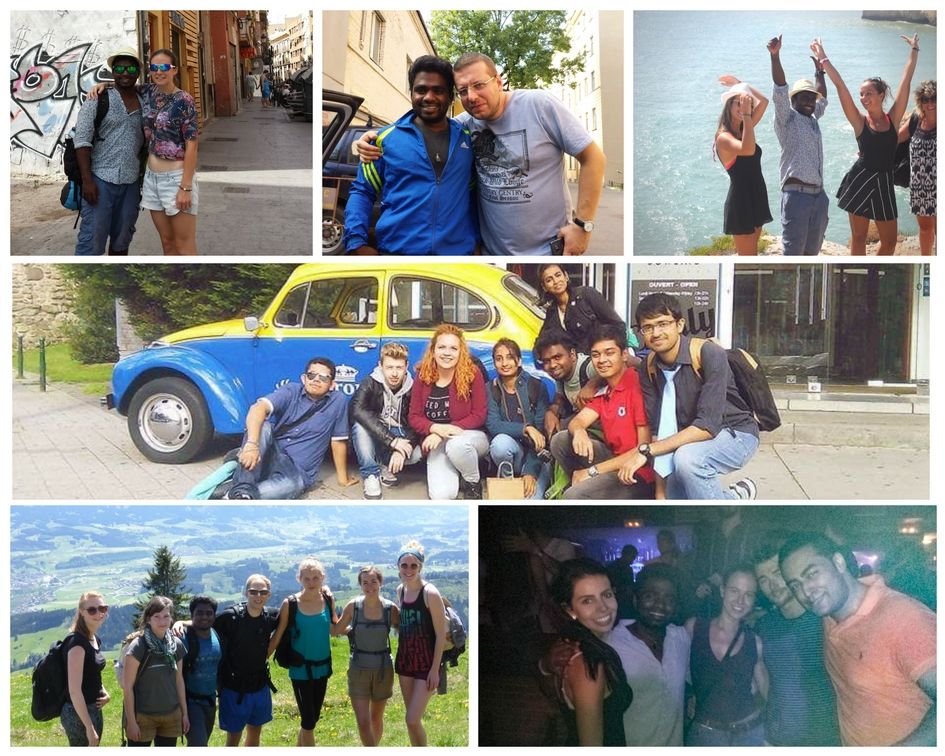 3. Food.
Never ever compromise on that. I cut the costs in travel & stay and spend much on food and try authentic local food.
Skip food at city centres. You just find expensive touristy food. Go to suburbs and you will find less expensive authentic food.
My favourite? – Its francesinha (you can find only in Porto, Portugal) and Poutine (Canada).
Tip : Sometimes the food that doesn't look very attractive is more tastier.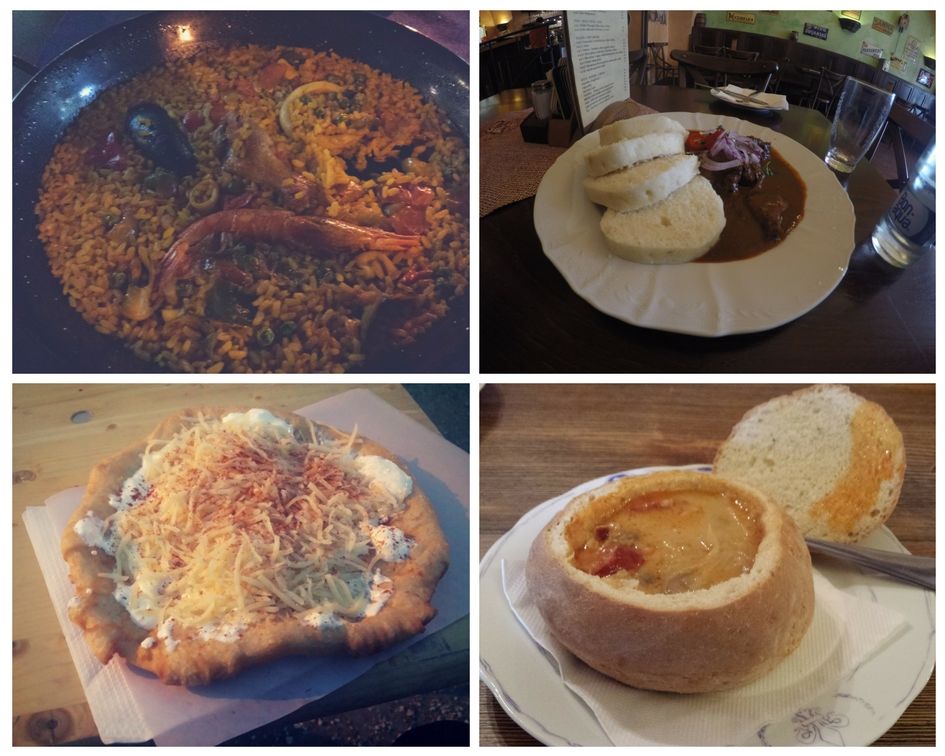 But Money?
I could actually save upto 70% of the travel expenses by cutting down on transportation and stay.
Another tip? - JUST STOP BUYING THINGS. You will be surprised to see that you could actually save so much if you stop buying things that you don't actually need. At a point I realized that most of my life memories come from the travel experience and not from the things I owned. I skipped branded stuff, stopped shopping. Started saving up for many many months. Most of the time I survived only with my backpack . It became my best friend.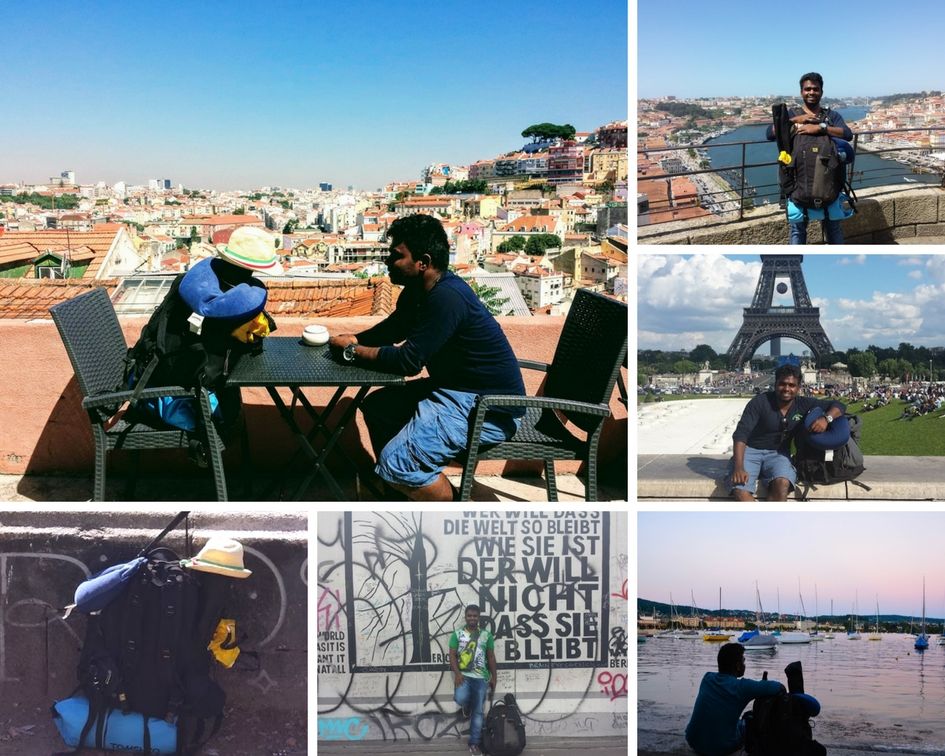 There were few months I restricted my breakfast and lunch to just a few bananas just to save up for my upcoming travel. Skipping on a high-end phone could get you to travel to a new country. So, STOP BUYING and start TRAVELING!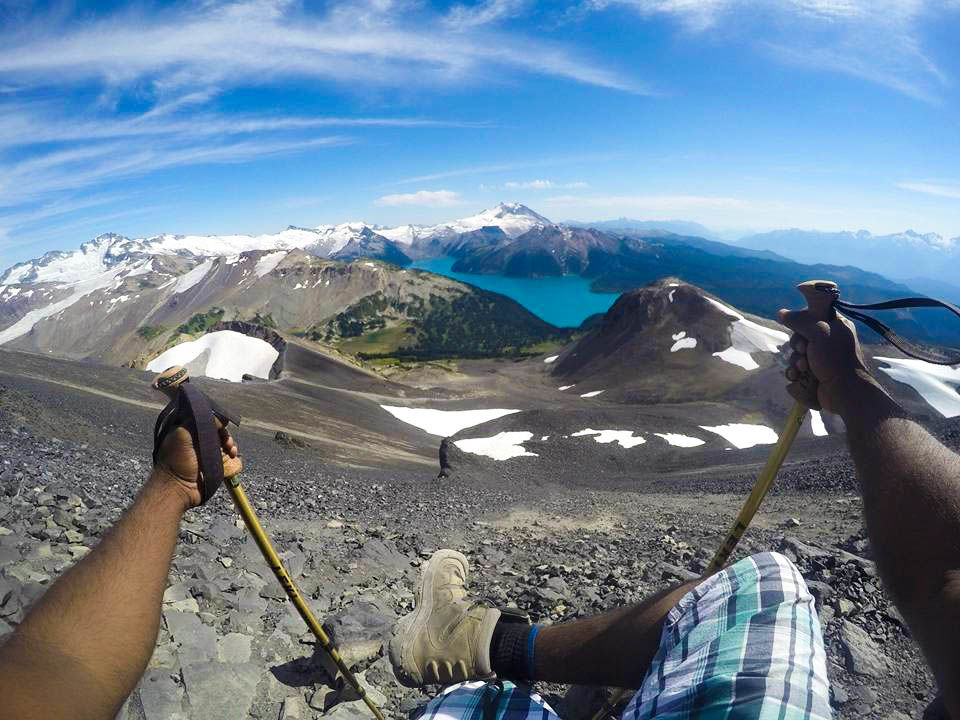 What am I doing now?

After leaving my career opportunities from Canada and Germany, I am currently working on a Search Engine startup idea with my best friend, in Bangalore. You can check out
the app in this link. I am sure you will love it :)
WA2COOK (What-to-cook) App link - https://play.google.com/store/apps/details?id=com.wa2do.wa2cook

P.S : Its been over a year since I did this 25U25. Many of my friends urged me to write about it and I wrote about it recently. Very glad to know many are liking it. If you have any queries, please dont hesitate to contact me. Always happy to help. Keep travelling :)