How to choose the best backpacks for an adventure
If you are planning to go on an adventure, you first need to know what kind of backpack you will need. Backpacks are classified mainly by three features:
You will have to choose very carefully between which type would suit you best for your adventure.
Choosing according to the trip length and capacity
Weekend
You are recommended to carry a backpack with a volume of 30 to 50 liters. People who are expert in packing take along new and lightweight stuff for a 1-to-3-night short trip. Remember that packing light calls for you to be a careful planner.
Multi-day
A short trip of three to five nights requires a backpack with a volume ranging between 50-80 liters. It is ideal for warm-weather trips and these packs are commonly used for activities like backcountry skiing, day trips, and overnighters.
Extended trip
For a trip spanning more than five days, you will need a backpack of volume 70 liters or more. These types of backpacks are usually preferred for winter trekking activities. Spacious backpacks can easily adjust more clothes, a sleeping bag, and a tent. These backpacks are also suitable for those adults who take their children along. These packs have a lot of capacity to fit in stuff necessary for kids to make trips more enjoyable.
Choosing according to the backpack features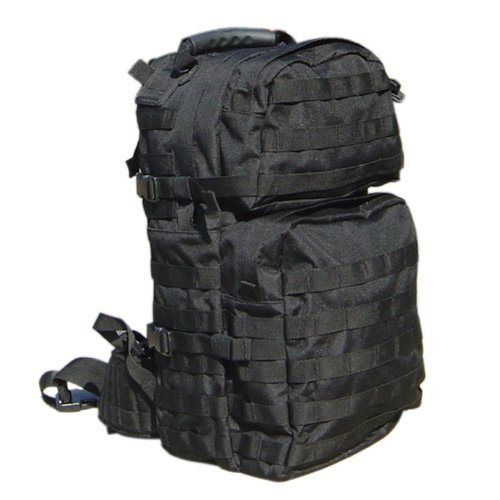 Frame type
Most backpacks are designed in a way to keep hikers stable on unleveled ground. They have a body-hugging internal frame that transfers all the load to the hips. For carrying heavy and irregular loads, they have external-frame backpacks available. These packs provide better ventilation and many options for arranging your equipment. Furthermore, frameless backpacks are accessible for those hikers who prefer quick hikes and want a lighter pack.
Ventilation
Nowadays, backpacks include a mesh back panel to prevent your back from being sweaty. Ventilation chimneys are built into the back panels to increase airflow. Thus, a backpack that has the ventilation feature is best for warm areas.
Pockets
Considering your gear, you need to look for a backpack with enough pockets to accommodate all your stuff. Elastic side pockets are for water bottles, tent poles, and other loose objects. Hip belt pockets are designed for those items that you need to reach instantly like phones and snacks. Other types of pockets include shovel pockets and front pockets.
Choosing according to the backpack fit
Length
Backpacks are available in many sizes, from extra small to large, fitting a range of lengths varying by the manufacturer and gender. Some packs may also have an adjustable suspension to modify the length. If you plan on going on more demanding adventures, I would recommend you take a look at tactical backpacks. They are known for their endurance and are often used in the military.
Waist size
Your hips should support most of the weight of your backpack. Backpacks come in a variety of hip sizes, ranging from 20 to 40 inches. Some packs also provide compatible hip belts to swap out one size for another.
Keeping in mind all these types of backpacks, choose one for yourself very carefully according to your schedule and make your trip more enjoyable.
Some helpful resources: