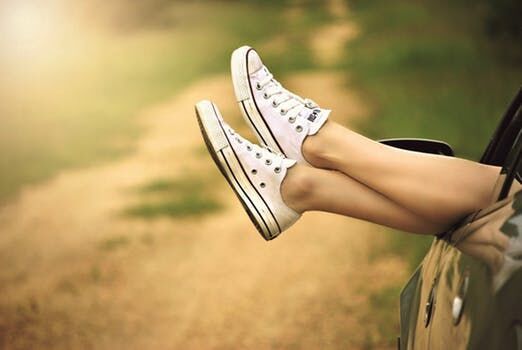 Road trips can be daunting. They might be grueling or exhausting and long stretches spent in the car might leave you cramped and irritable. Teenagers could amplify these experiences. While some teens in this day and age are prone to boredom and restlessness, locking yourself in tight quarters with them for long periods of time might test your patients. Or even your sanity.
Prepare in Advance
Sure, spontaneity can be fun. It's a crucial part of any road trip. While on the road, you might decide to take a detour or to stop at a roadside attraction. You're likely to encounter such moments at least once. However, you'll want to prepare for some things in advance.
Make sure to pack plenty of food, even if it's only snacks and not full meals. Not only will this save you money and the need to make unnecessary stops, it will also help prevent hunger related bouts of irritability.
Also, help your kids pack their clothes, or at least offer advice. Teenagers tend to focus on appearance or fun. Pragmatic outfits, such as comfortable shorts or loose fitting clothes for the car ride, don't always occur to them. Offer suggestions without forcing them to take or wear specific items of clothing. If they're uncomfortable in the car, they might blame clothes you made them wear. Then they might, in turn, focus their annoyance on you.
Plan out your route. This may sound like a no-brainer, but it's hard to overstate the importance of this step. When you travel with teens, you should consider the length of every stretch and try to reduce it by as much time as possible. In theory, taking the best route might save you time, but in practice, it could create headaches if you and your teen are stuck in the car for long stretches.
Consider Your Vehicle
A tune up, an oil change, and tire rotation are advisable when taking long trips. These steps could increase your gas mileage and they might prevent any trouble on the road. Also, pay attention to your vehicle while you're driving. You know it better than anyone, and if something feels wrong or off, then you should consider pulling over somewhere and having a mechanic look at it.
Don't forget to check your insurance. Many people overlook this step, and it's a crucial one. Some policies limit or restrict mileage per day. Does yours? Some insurance, even really cheap auto insurance, might also offer roadside assistance or discounts on organizations such as AAA.
It might also be a good idea to make sure you have a spare tire and a jack. If you do have a spare tire, make sure to check its air pressure before you leave. You don't want to find yourself in a situation in which you have to change a tire only to realize the spare is flat or low.
Expect the Unexpected
You can't plan for every detour or accident. Sometimes, you can't anticipate whether a spot you wanted to visit will be closed to the public. You also can't plan for your teen's ability to confront their boredom. They might move around or bounce around a lot. They might complain or take naps at the worst times. You can also expect them to chug too much water or pop and demand a bathroom stop. They might also unexpectedly come down with a stomachache or any number of illnesses. As a result, you should always factor in time for the unknown. Set aside an hour or two in your plans to allow for detours or emergencies.
Road trips can be fun, or even enlightening. They can tighten your relationship with your teen, or strain it. Anything can happen when you're on the road, so you should consider every possibility before you take off. You should also figure out how to keep your teens as entertained or free from boredom as possible. Sometimes, even an adult conversation can help. Hopefully, these tips help you. Now go forth, and enjoy the ride.