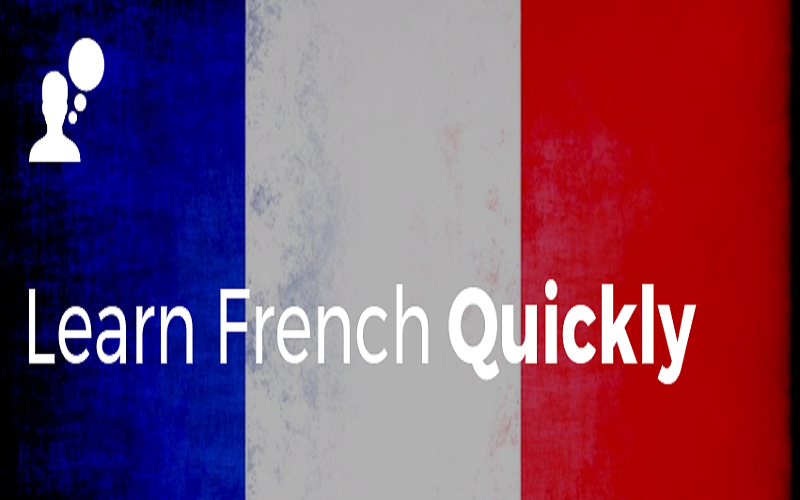 If you want to learn French quickly you are in the right place. This time we are not going to give you some classes but we will give you the keys so that you know how to do it and that in a few weeks you are giving to the neighboring language. Go for it!
Few keys that will help you learn French quickly
Private French lessons
It is the first thing we can recommend and ideal to start learning French quickly because you will enjoy personalized teaching.
This language is very difficult in many aspects and the absence of a trained pedagogue capable of teaching you how to pronounce -among many other things- can be a delay.
You can choose both individual and group classes and both have their benefits.
The first is more appropriate if you are already doing a French course, for example, in the institute, in an adult school, in the EOI, as part of your work training, etc., also if you have problems expressing yourself in public or if you are a person who needs constant supervision as well as extra attention.
The second is ideal to get involved with French, learn to express yourself in public (something that sooner or later you will have to do), study the language in a different and varied way or if you have decided to learn it on your own and it will be your primary method of learning.
Travel abroad
When traveling to a French-speaking country you will have no choice but to speak the language and suck it in all aspects of life during your stay, which is why this is a good way to learn French quickly.
You can go on vacation to listen and learn the basics - perhaps with a course - or study enough in Spain and then go directly to spend a season to enhance everything learned and acquire new concepts, learn phrases, improve speaking and much more.
Specialized manuals
Today on the internet you will find a thousand free French "courses", as well as the rest of the languages. You can learn French at home via the Skype. It is a popular way to learn a new language nowadays.
You have type school book and some more private, with closed themes. You will also find particularities, websites with audios, games to learn and much more.
Of course, you will also enjoy a multitude of video platforms where you can watch French content, make karaoke and much more.
On the other hand, let's not forget the manuals in physical format. There are bookstores specialized in languages that have much more suitable books to learn French quickly than the typical high school. You just have to approach and chat with the clerk to advise you the best book according to your needs, according to your level of French and other languages, your interests, etc.
Speak with French speakers
Obviously, if you travel abroad this point you have done. But if you do not want to, you can't or you can't be prepared, in your country you also have many options.
Once again, the Internet makes an appearance and allows you to talk with people from other countries, both in a more serious way - such as a conversation via Skype with the express intention of learning the language - as well as through a chat, passing a different afternoon and taking it as something that goes between leisure and learning.
You can also search for someone native of a French-speaking country who wants to learn Spanish and exchange minutes in each language, teach in Spanish what you just learned in French, speak each the opposite language in the same conversation, etc.
Enjoy your discoveries
Make your learning fun and stimulating; that makes you want to study and practice. This way you will learn much faster and it will also be pleasant for you to invest that time.
You already know if you want to start learning a new language, do not hesitate to contact us at http://www.learnfrenchathome.com/.